Accessories for Your Vehicle
Features & Highlights
Why you should buy this product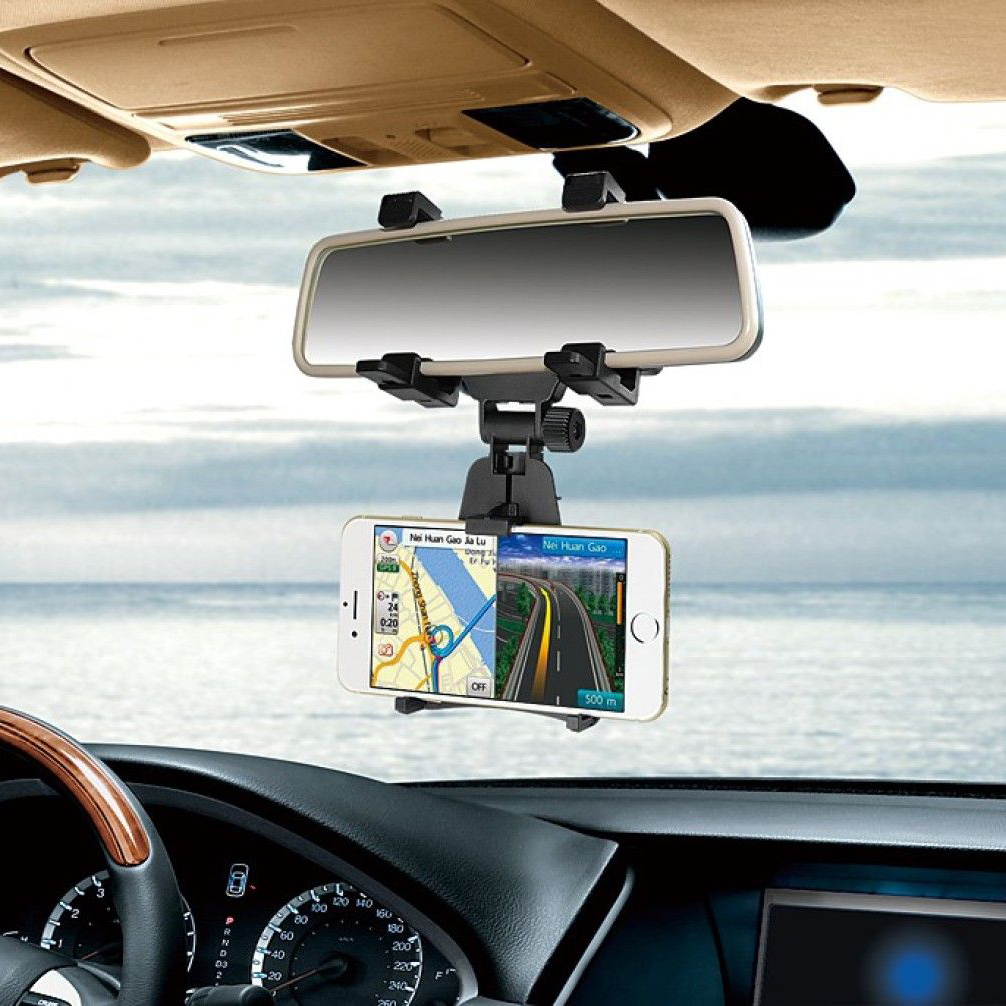 Going handsfree is a must nowadays! If you are sick of the other types of mounts, it's time to try a new one out. This mount is unique in that it clamps onto your review mirror for the optimum handsfree experience. Depending on how you adjust it, it will be in the best position for you to see the screen without obstructing your view. Try one out today!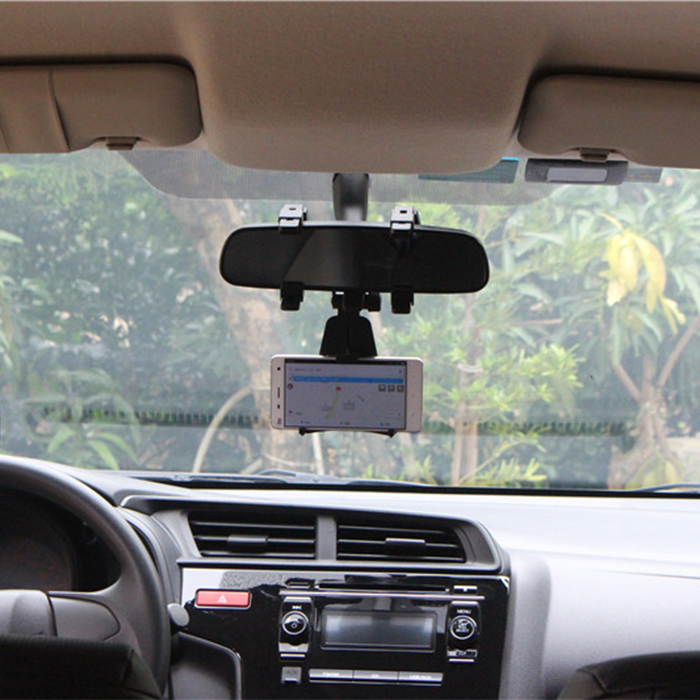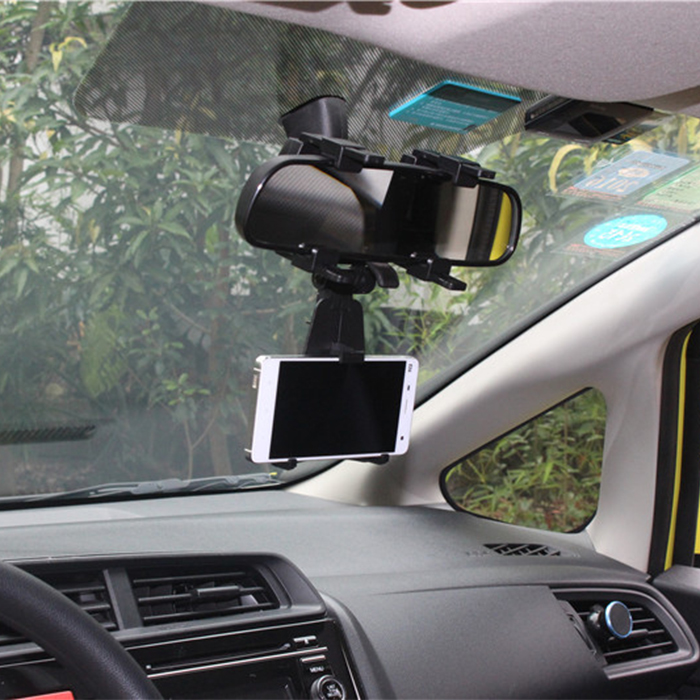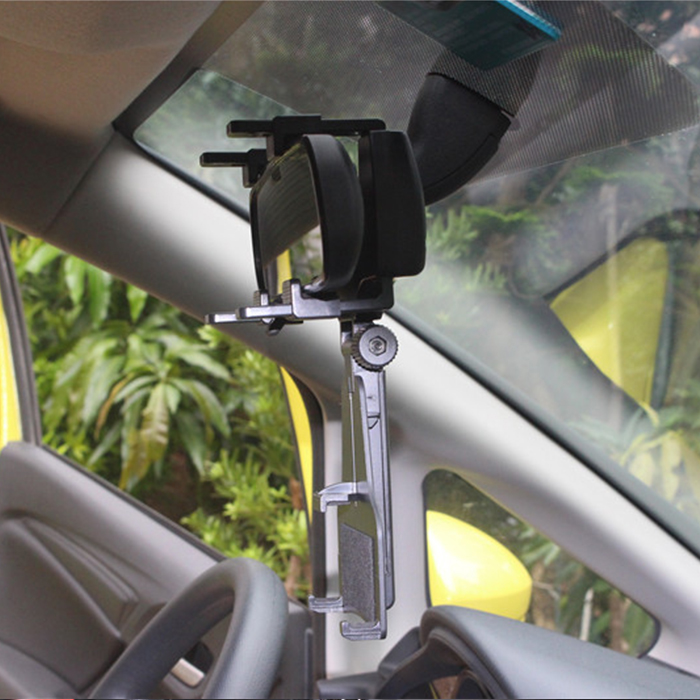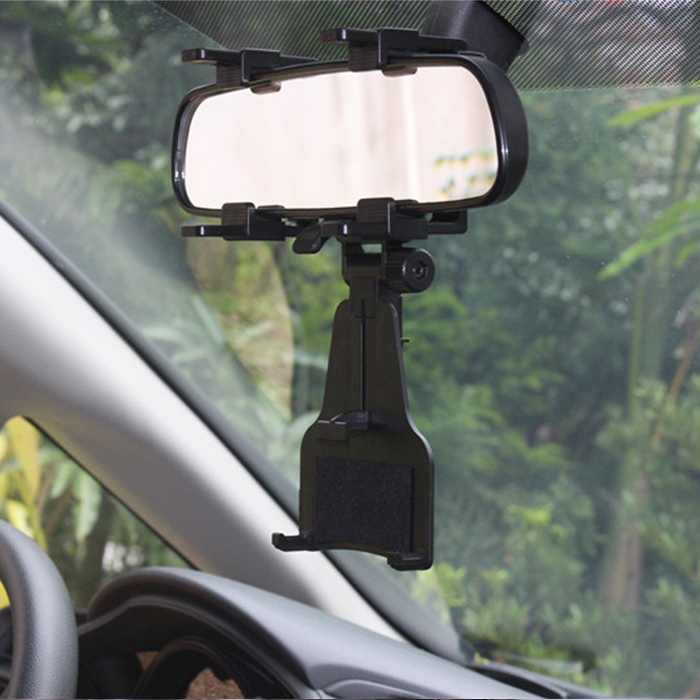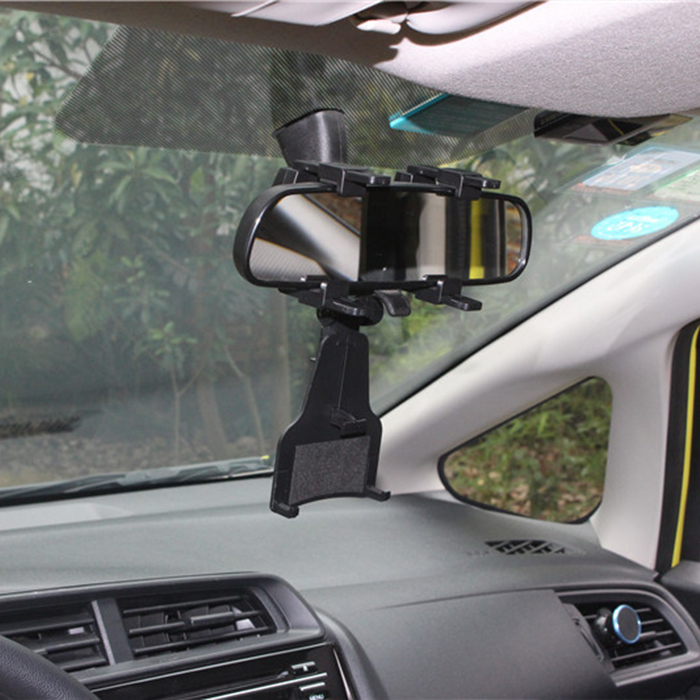 - Color:BLACK
You Might Also Be Interested
Customers Who Viewed This Item Also View
Customer Reviews
Noel Smith
Jun 13, 2019 6:33:28 PM
wonderful thing
Perfect for offroad use and road trips. I moved across the country using it for my phone as GPS. This is wonderful alternative if I receive a call while driving to answer and place on speaker and talk.

Jackie Reeves
Jun 12, 2019 11:01:36 PM
impressive quality
I use this everyday to and from work. It's very sturdy and not heavy for the mirror. I really like that it puts my phone in eyes view and mounts for our GPS. I was impressed with the quality.

Joe Miller
Feb 5, 2019 9:34:51 PM
pretty awesome mirror
Excellent product! I use this everyday from work. It's very sturdy and not heavy for the mirror, I really like that it puts my phone in eyes view. Pretty awesome!

Michelle Barney
Feb 4, 2019 8:53:45 PM
very useful and functional
Makes watching movies on my phone while traveling with family. Very easy to install, lots of fun, and navigation use is good! It's fir my reaview mirror properly which is very useful.

Michael North
Oct 15, 2018 11:40:33 PM
just love it
I just love it! Easy to set up and use and very safe to use on the highway. Easy to look at my phone for GPS while still keeping my eyes on the road. Awesome!
Michael Fishes
Feb 15, 2018 10:49:14 PM
best solution for holding my phone
Best solution for holding the phone in my car. Very sturdy, can adjust to any smartphone, and using this to save my life! Used it for GPS or photo me while driving. Safety first!
Simon Baker
Jul 26, 2017 11:34:27 PM
very useful and functional
Inexpensive and it does exactly what I want. Very simple and straightforward. The small camera I have is almost entirely behind the mirror. Very useful and functional!

Write Your Own Review