Features & Highlights
Why you should buy this product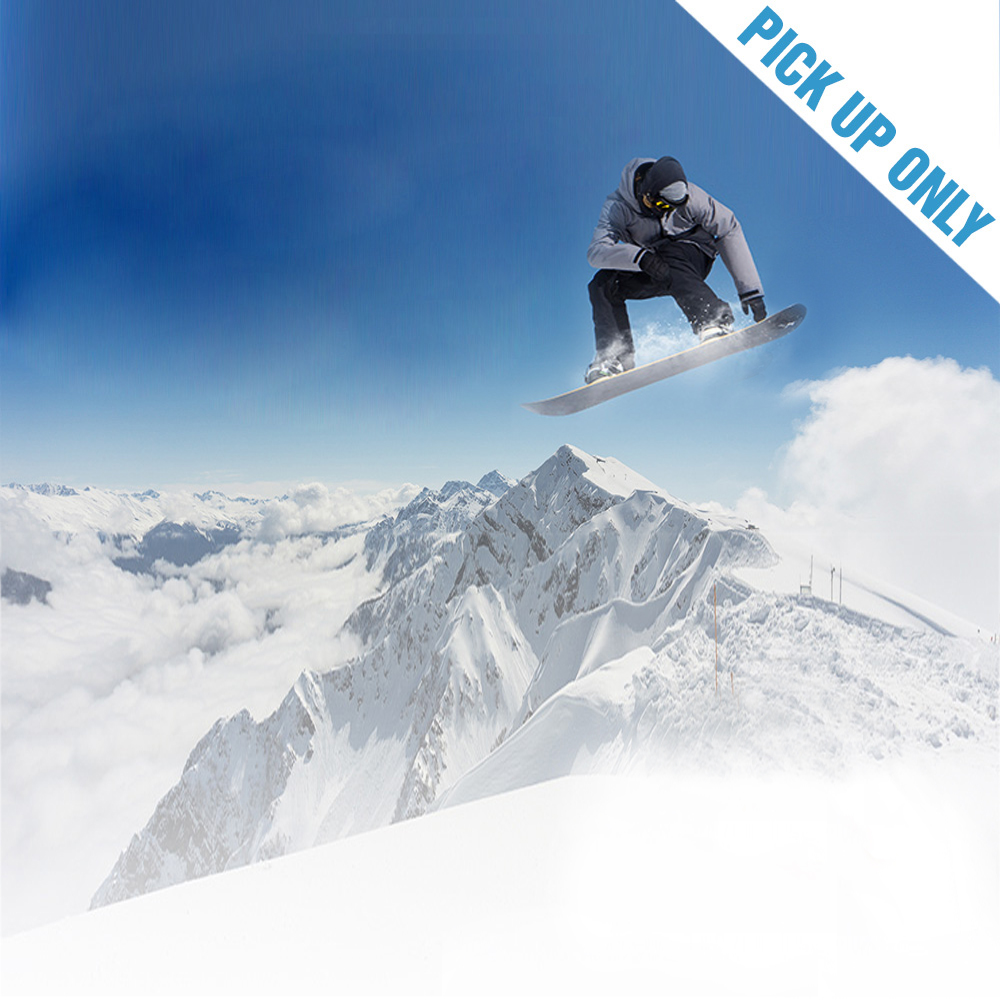 Looking to spend some time in the snow, then this is the perfect item for you! Lift Ticket 8hrs and anyday (+13 Ages), Operating hours will be 8:30 am-4pm with up to four lifts, 1 top-to-bottom run (3 Trails - Upper Chisolm, Lower Chisolm, and Cruiser), and a dozen terrain features. Snowmaking conditions look great, and the ope by the weekend. These include Borderline, Wyatt, and Sunnyside.


- Color:
You Might Also Be Interested
Customers Who Viewed This Item Also View
Customer Reviews
Margie Morgan
Jan 24, 2019 3:46:46 PM
definitely a great product
Perfect for winter season! Me and husband are very pleased with this purchased. It saved our day and We bought some of these for the family and friends. Definitely a great product!
Michelle Douglas
Dec 29, 2018 5:23:39 PM
pretty cool
Very pleased with the purchase and definitely will be purchased again in the future if needed. I gave some to my brother and he loves it! Pretty cool!
John Mclean
Mar 14, 2018 8:44:27 PM
very satisfied
Very satisfied with my purchase. Warm and comfortable and I am surprised with the great quality for the price I paid. Highly recommended.
Jojo Parker
Mar 7, 2018 10:50:21 PM
fit great
I'm very happy with the purchase. Fit great with a large size and kept me warm and dry when snowboarding. Perfect!
Elizabeth Smith
Jan 1, 2018 10:50:58 PM
works great
These are the best and its works great! Just placed inside the gloves and comes in handy when freezing out. Super convenient with the right prices.
Nathaniel John
Dec 28, 2017 4:16:21 PM
a must have for cold weather
A must have for cold weather. I use these everyday! I have some health complications that make me really cold in my hands. These keep them warm all day! Great buy!
Paul King
Feb 7, 2017 6:28:53 PM
great invention
Hand warmers go in my pockets for quick warming and the toe warmers while standing on the freezing concrete floor. I gave some to my neighboring boarders and everyone loves them. Great invention!
Michelle Quinn
Jan 31, 2017 10:16:51 PM
love these little thing!
I love these little things! I'm always cold and I just take one or two every time I go outside. I was using mine for braving New England winter weather. And saved my life!
Allan Blake
Jan 30, 2017 9:02:19 PM
great for sporting events
Great for sporting events, where it can get real cold. Very useful, just take a pair and its good to go for the entire day. It really makes things more enjoyable. Awesome!
Wayr
Jan 26, 2017 4:18:10 PM
works great
Very convenient to pick up and redeem. Will try again.
Katherine Watson
Jan 19, 2017 7:54:07 PM
it works great
It works great. Winter warrior challenge has me out in single digits. Needed some warm hands. Thank you for these wonderful product. Very useful and saved my life!
Christian Cornish
Jan 18, 2017 12:23:32 AM
amazing hand warmers
Amazing hand warmers! It last a long time and keeps my hand very warm. We frequently purchase hand warmers because we do a lot of hiking, camping and hunting. These are great to have when it gets cold. It works very well.
Benjamin Brwon
Jan 12, 2017 9:56:35 PM
keep my hand very warm
I am glad to have this hand warmer it last almost 8 hrs. and keeps my hand very warm. These were great idea either way, great chilly night hikes or localized heat therapy!
Faith Blake
Jan 11, 2017 7:14:53 PM
great for outside activities
Great for sporting events like mountain climbing where it can get real cold. Take a pair in my coat and it feels good for the entire day. Really make things more enjoyable. Very useful !
Kevin Howard
Jan 10, 2017 9:42:10 PM
works well
Perfect for winter camping with friends! I bought some of these hand warmer for the homeless as a gifts, and they really appreciated. Works well.
Harry Graham
Jan 5, 2017 6:22:18 PM
high quality and great product
High quality. Thanks to these Hand Warmers, it saved my day after doing the Polar Plunge at the North Pole last year its really warmed and really works. Great product!
Edward Howard
Dec 27, 2016 11:24:47 PM
very useful
I love this hand warmers. I suffered from some problems when I run with pain in my hands and I put this warmer inside mitten pockets and it worked great. Highly recommended.
Write Your Own Review