Features & Highlights
Why you should buy this product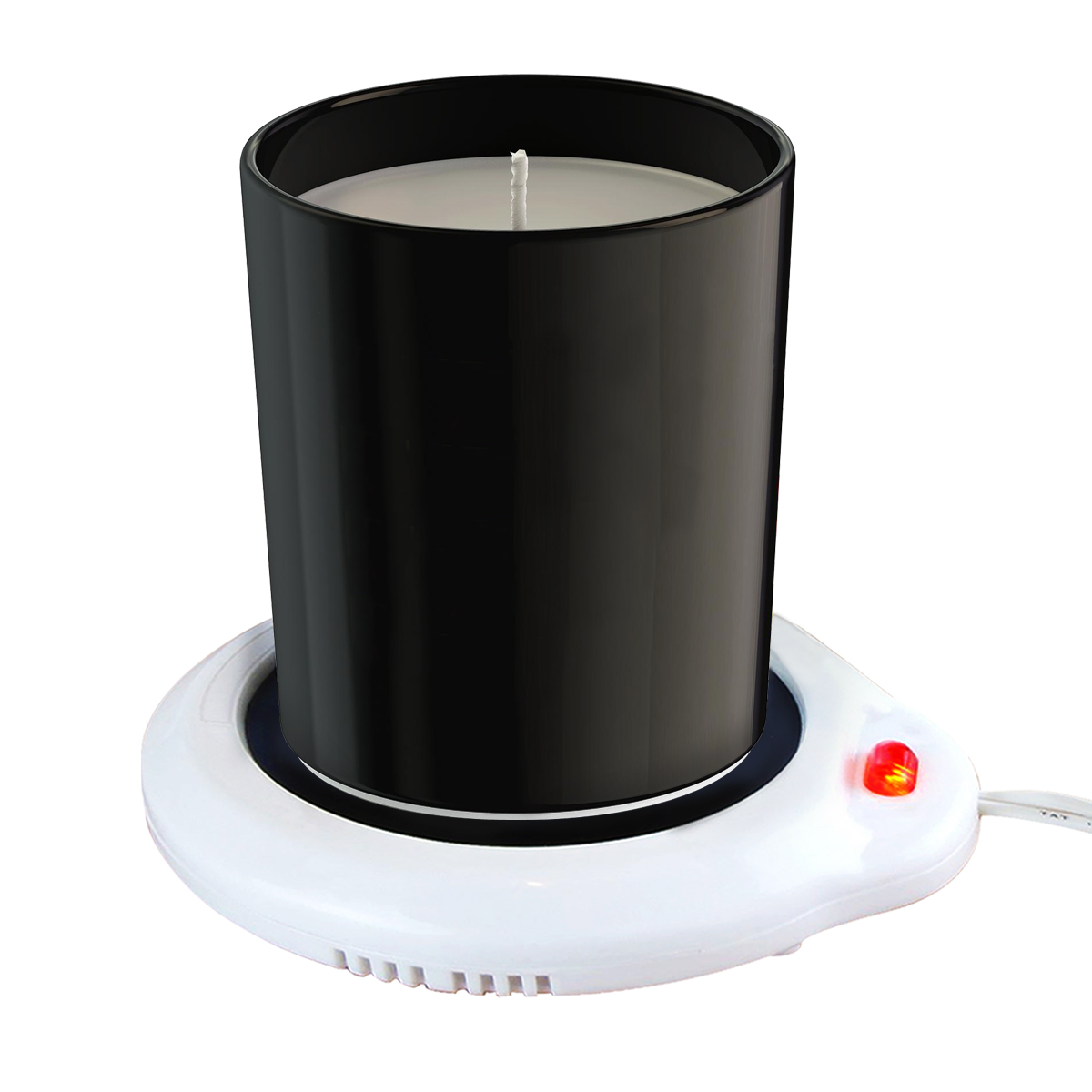 However slowly you sip, your hot beverage will be waiting for you, still the right temperature and always right at hand. You can also use the REDshield Desktop Mug Warmer to enjoy the aroma of scented candles without the danger of flame, and to facilitate depilatory waxing at home..
Gentle Warming Maintains Your Ideal Drink Temperature. Tired of your coffee going cold while you work, read or watch TV Simply place the Desktop Warmer on your workstation, side table or nightstand, and it will keep your drink as hot as when it first came out of the coffeemaker..
Releases the Fragrance of Scented Candles. Want to fill your house with fragrance worry-free The Desktop Warmer heats scented candles without the risk of flame. They'll last longer, too, since you're not burning the wick..
Keeps Depilatory Wax Ready to Use. Need a convenient, portable heat source for your personal waxing session Once again, the Desktop Warmer is on the spot..
Designed for Safety. The Desktop Warmer stands on non-slip feet for an extra measure of security. Plus, it has a 40 in power cord to minimize the risks of a too-long cord being pulled, tangled, abraded on table edges, or tripped over..
Easy to Use & Maintain. An on/off switch on the cord eliminates the need to unplug the warmer when you're finished using it. It cleans with a just quick wipe. And its 5 in W x 1 in H size is easy to store or transport.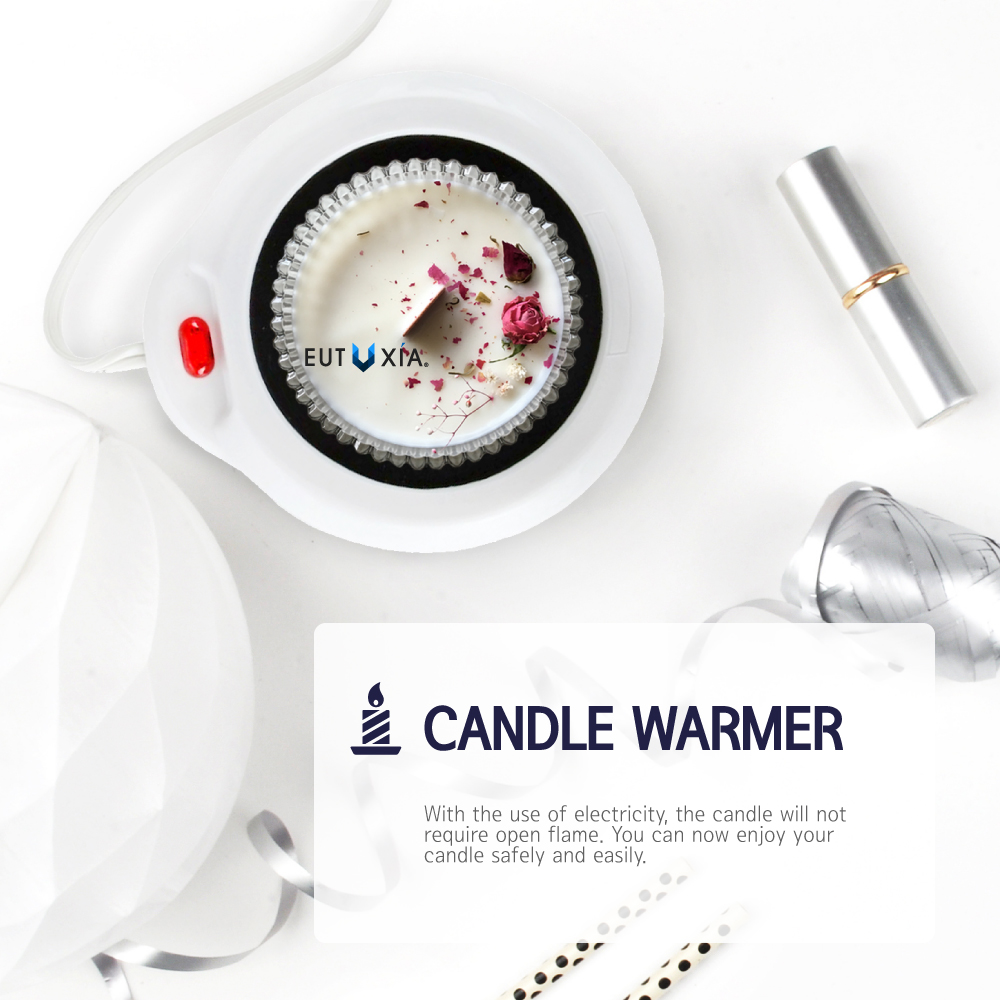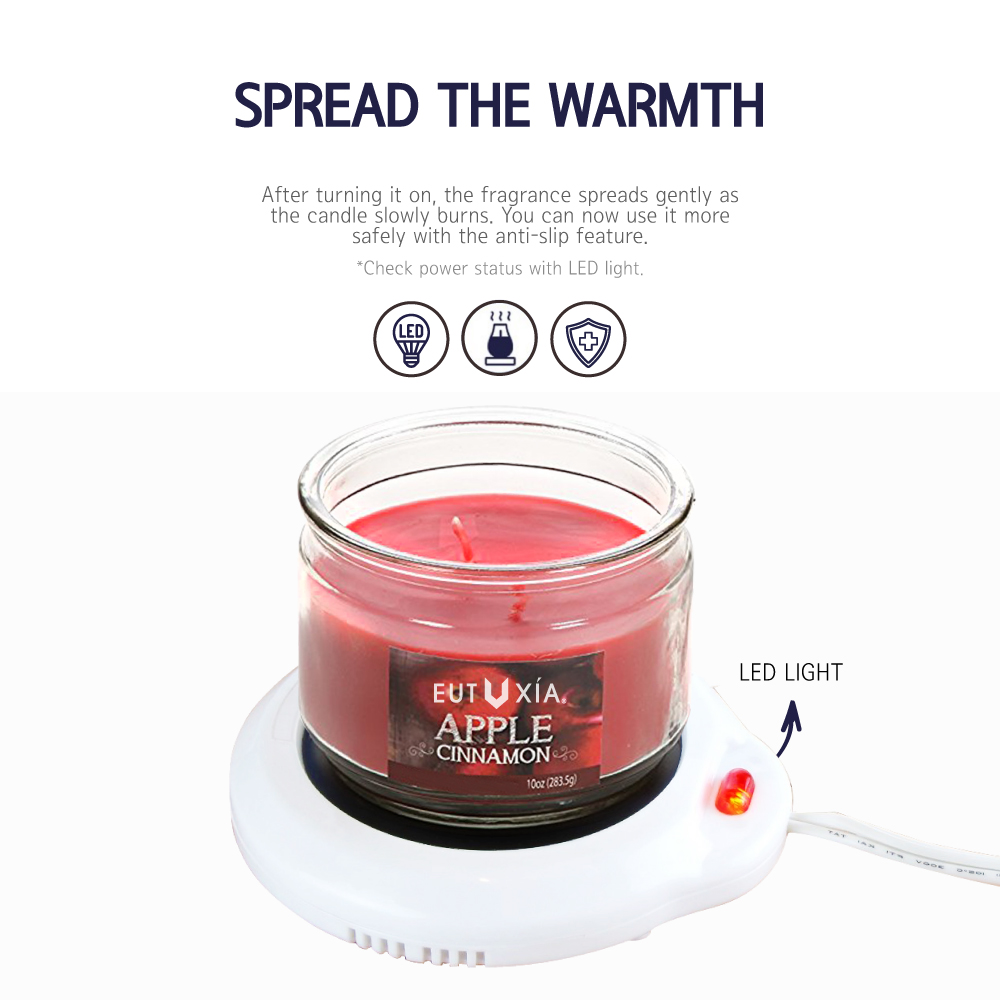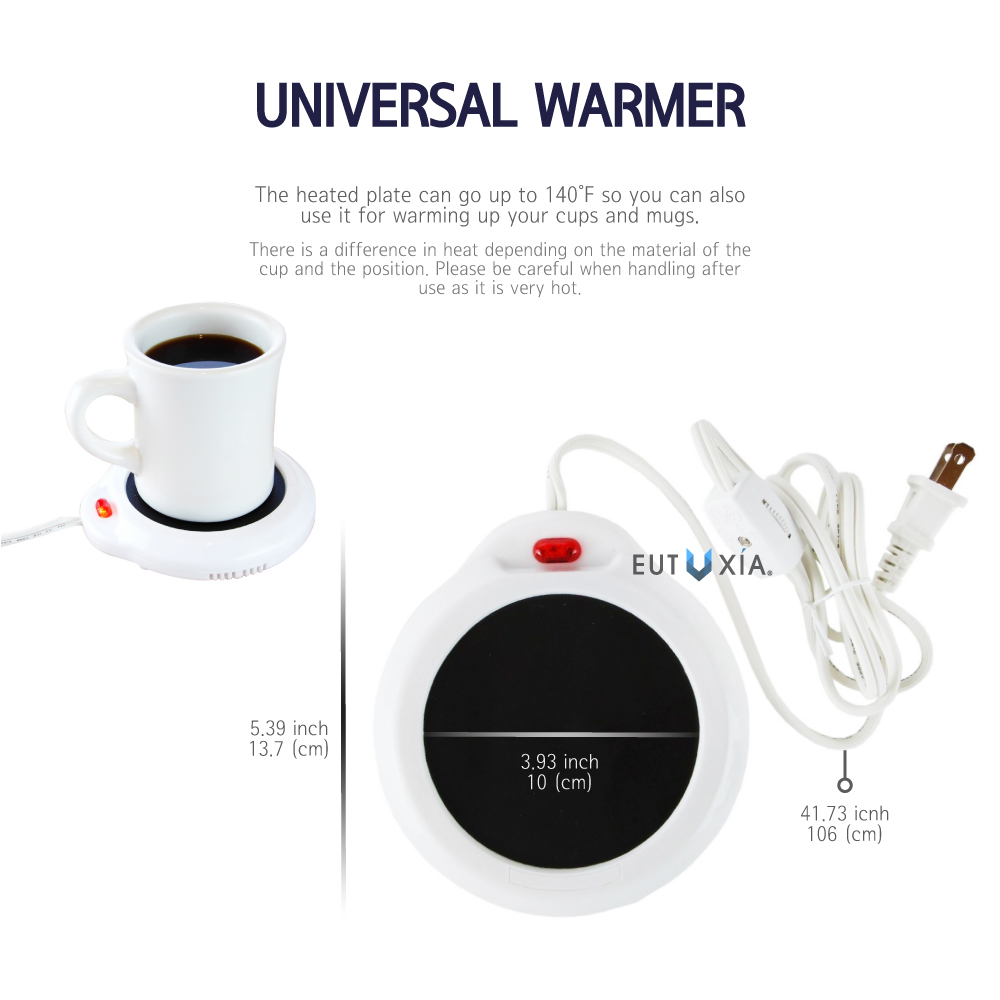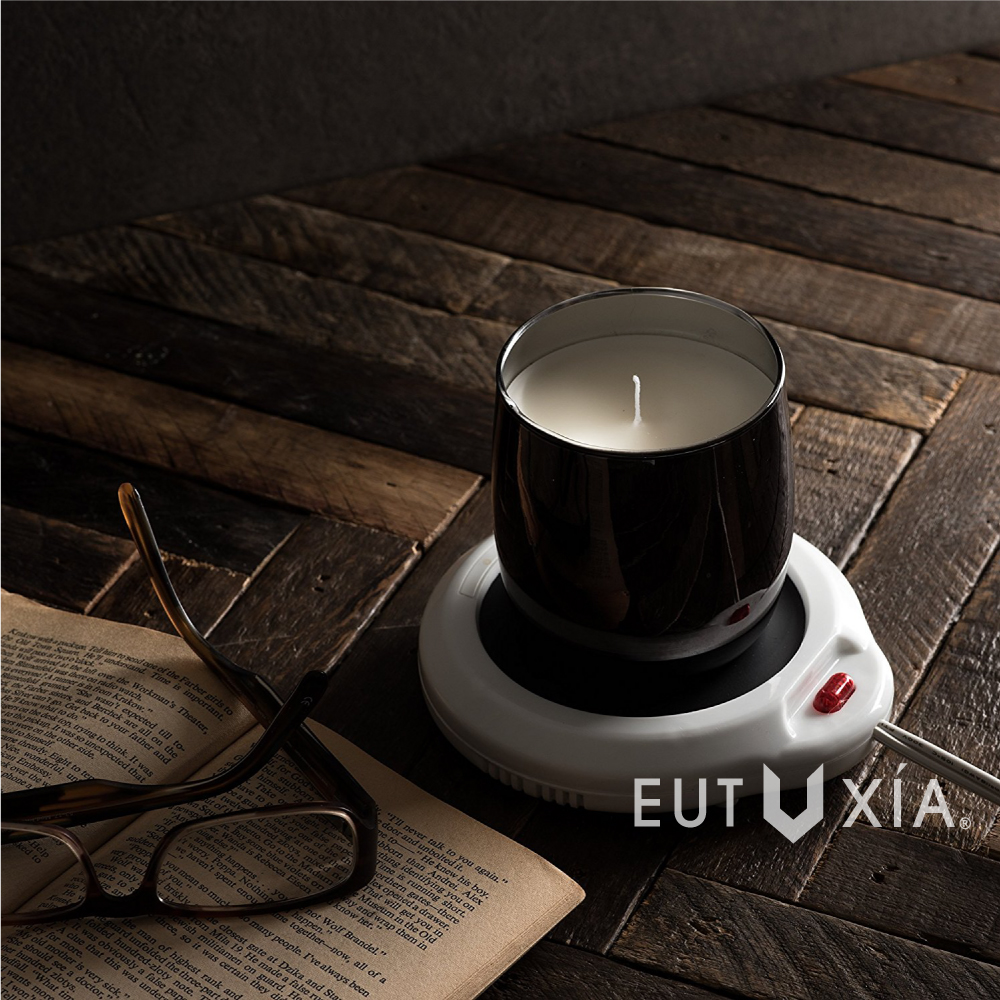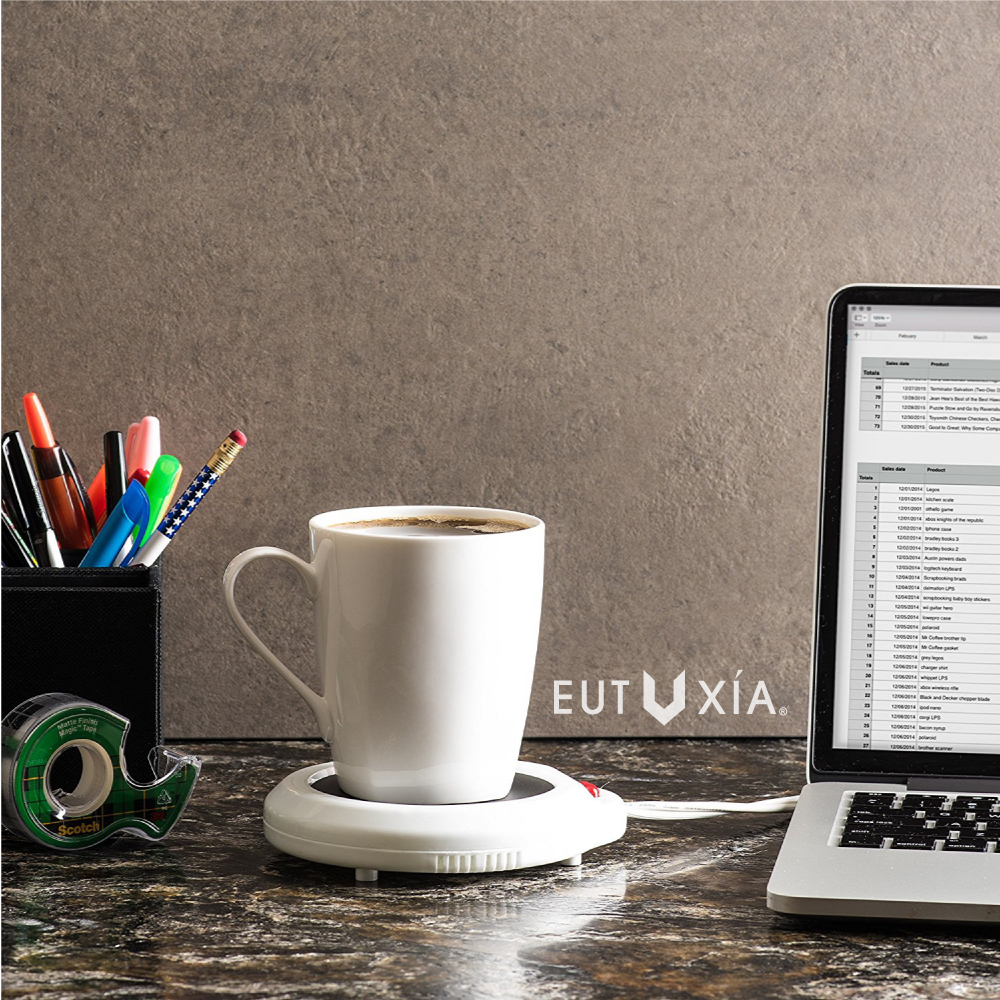 - Color:BLACK
You Might Also Be Interested
Customers Who Viewed This Item Also View
Customer Reviews
Brian Dominic
Feb 28, 2019 9:06:59 PM
such a great buy
Extremely satisfied with my Mr. Coffee Warmer. I love hot coffee and all my cups never seemed to keep it hot enough. Thanks, Geeks! For such a great item and great price!

Joefer Mcbride
Feb 18, 2019 9:16:27 PM
works perfectly
Perfect for a simple warmer. It can be used for candles, essentials oils, warming cleaning solutions, beverages, and more! Works perfectly and totally worth saving the extra money.

Natasha Miller
Dec 25, 2018 9:25:03 PM
works great
Love this candle warmer! It warms the candle so its scents our whole house. I can leave it on during the day and not worry about it. Works great and definitely buy another one!
Vicky Lambert
Nov 6, 2018 11:54:57 PM
keep my coffe warm as always
Have been using this daily for the past seven months and love it! Keeps my coffee or tea warm/hot for me. I would definitely buy this again!

Molly Hunter
Oct 15, 2018 1:42:41 AM
works well
Wow! A coffee mug warmer that actually works! I bought this as a gift for my husband. He is happy with the new one and says it keeps his coffee much warmer. Many thanks!
James Copper
Oct 11, 2018 12:27:17 AM
extremely satisfied
Extremely satisfied with my Mr. Coffee Warmer! I love hot coffee and all my cups never seemed to keep it hot enough. Thank you, for such a great item and great price!
Josie Turner
Sep 26, 2018 12:11:54 AM
well worth the money
Finally! A cup warmer that actually keeps my drinks hot. It keeps my coffee at the perfect temperature. It's well worth the money!
Michelle Murray
Sep 25, 2018 1:05:07 AM
it works great
Simple and it works great! I've been using this for a week and it does what it's supposed to do. Keep my hor drinks hot/warm and the price is amazing!
Antoinette Bond
Jul 30, 2018 10:30:19 PM
it stays quite hot
I bought this to keep my tea warm , I figured I could use it on the cup but actually decided to try it on the pot. I have a small pot and I sip on tea all day and it stays quite hot.
Rose Turner
Jul 17, 2018 10:25:06 PM
works great for my candle
Works great for my candles. Now they are warming evenly! I can leave it on for a good while without having to worry about my candle breaking or the plate itself breaking.
Austin Cameron
Jul 4, 2018 11:24:53 PM
keep my mug of tea/coffee at just the right temp
Awesome! This warmer keeps my mug of tea or coffee at just the right temperature. No more trips to the microwave to reheat my hot drinks. This is great!
Write Your Own Review