Features & Highlights
Why you should buy this product
The Cooling Sports Scarf really cools you off! After a long run or a game of basketball, you are usually still pretty sweaty and hot. With the cooling scarf draped over your neck, you will be cooled down in just minutes. Going out for a walk on a hot and dry day? Drape the scarf over your neck for long hours of cooling action to keep you potential heat strokes or dehydration!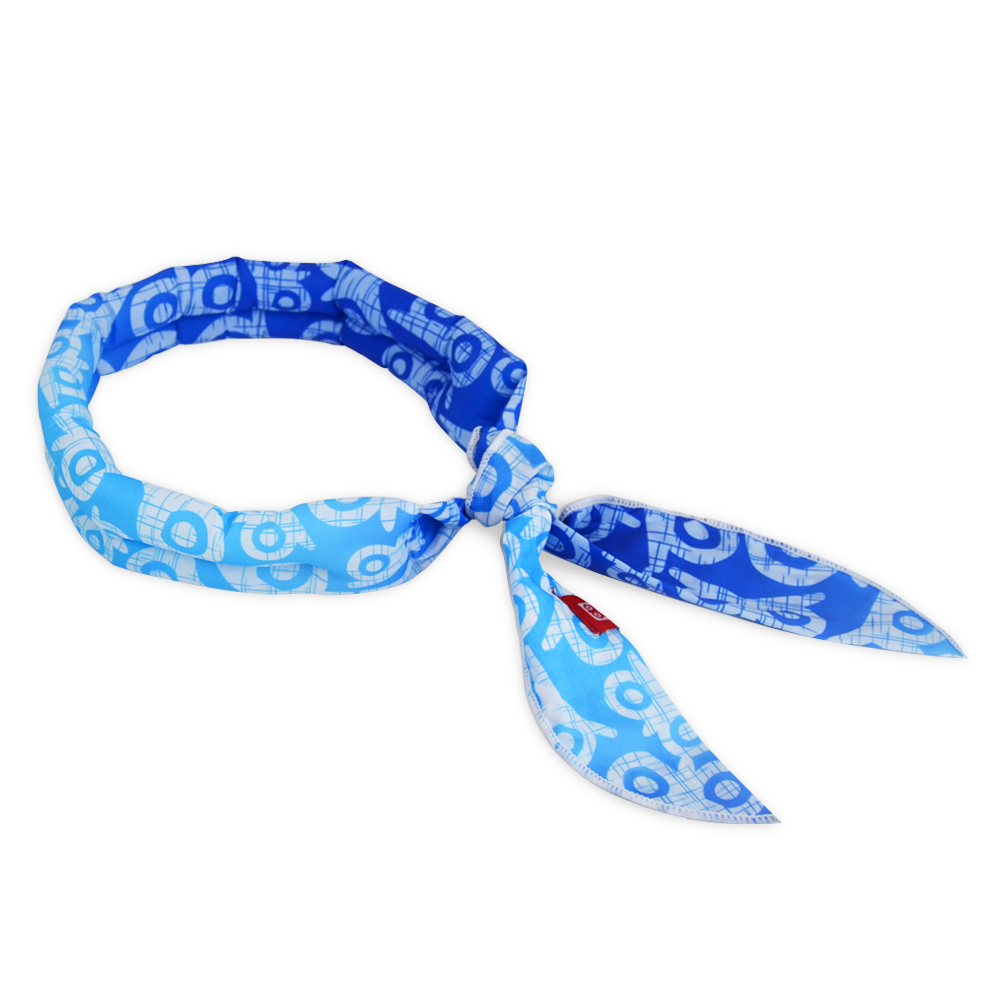 N-Rit [Baby Blue Owl Design] Cool-X Polyester Scarf w/ High Tech Polymer Interior - Beat the Heat!
Cooling Scarf Chilling Sports Scarf/Headband/Neck Wrap - Reusable
Do you need a scarf or headband that can
keep you icy cool for HOURS
during workouts, hiking, backpacking, or any activities that make you hot and sweaty? If yes, then the Cooling Chilling Sports Scarf/Headband is the perfect tool for you!
• This scarf uses Crystal Polymer Cooling Technology, which provides long-lasting cooling relief when the crystal polymer beads get wet and they absorb water.
• Just soak the scarf in cold water for 3 minutes to activate the high-tech polymer crystals!
• After beads absorbs water, they retains water efficiently, keeping the scarf icy cool for HOURS and keeps you dry!
• Non-toxic crystals make this product safe even for children.
• Use anytime you need relief from the heat.
• Dimensions: 2x42 inches
How to Use (Easy as 1-2-3!):
1. Soak the scarf in cold water for 3 minutes for polymer crystals to fully absorb the water.
2. Gently remove excess water from the scarf.
3. Tie around your neck, forehead, wrist, or anywhere you need a cooling sensation.
Note: Place in the refrigerator for 30 minutes for an even greater cooling effect!
Suitable For:
- Outdoor Activities
- Camping
- Backpacking
- Exercising
- Driving
- Traveling
- Gardening
- First Aid / Fever
- Hot Flashes
- Basketball
- Baseball/ Softball
- Runners/ Joggers/ Marathon Runners
- Weightlifters
- Golf
- Athletes
- Cyclists / Motorcylists
- Gym Workouts
- Tennis
- Hiking/ Trekking
- Volleyball/ Racquetball
- Truck drivers
- Those out in the sun



Crystal Polymer Cooling Technology: Just soak the scarf in water; the beads will absorb the water and expand! Scarf will be ICY COOL after the beads are filled with water.
Super easy to use: Just soak in cold water for 3 minutes until crystals fully absorb the water.
Gently remove excess water then tie around your neck, wrist, or head.
Keeps you cool for HOURS and high quality fabric does not bleed dye on your clothes. Place in refrigerator for 30 minutes for an even greater cooling effect.
This icy scarf is the perfect cooling tool for backpacking, traveling, hiking, exercising, gardening, first aid, or anywhere you need to cool down.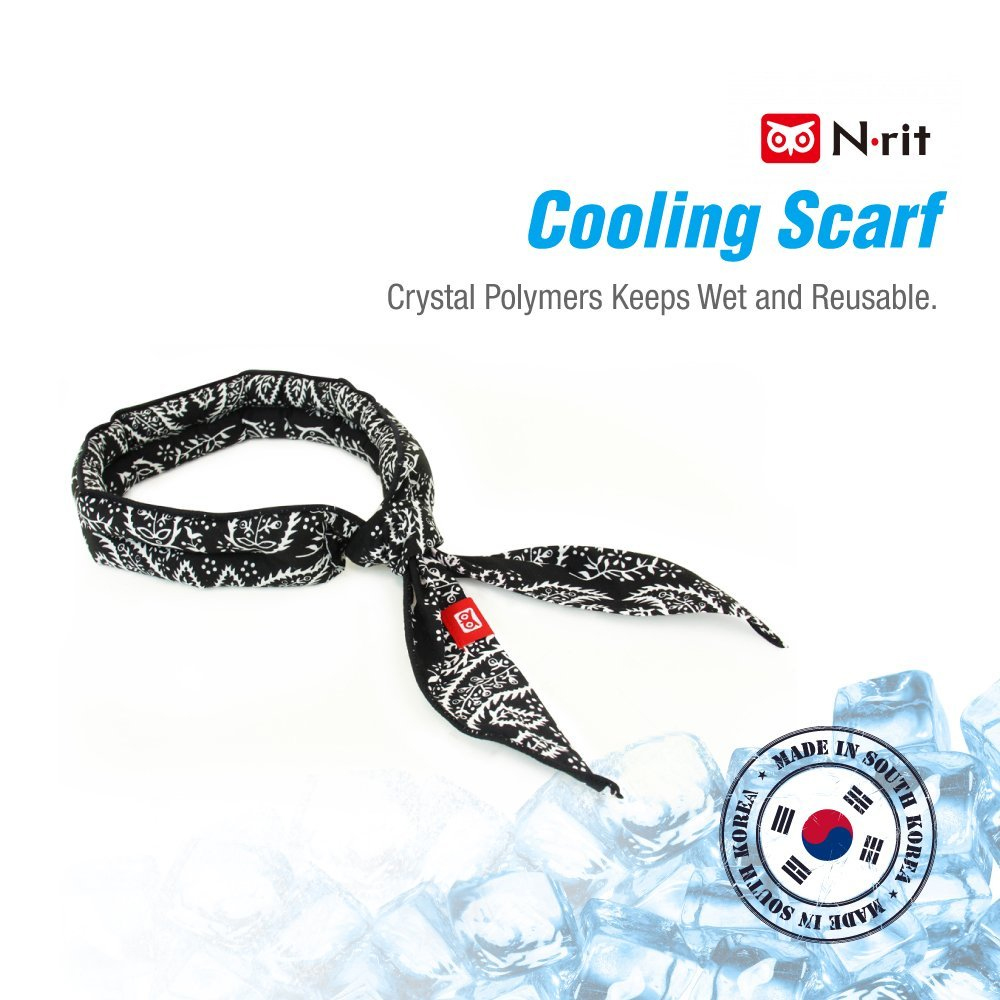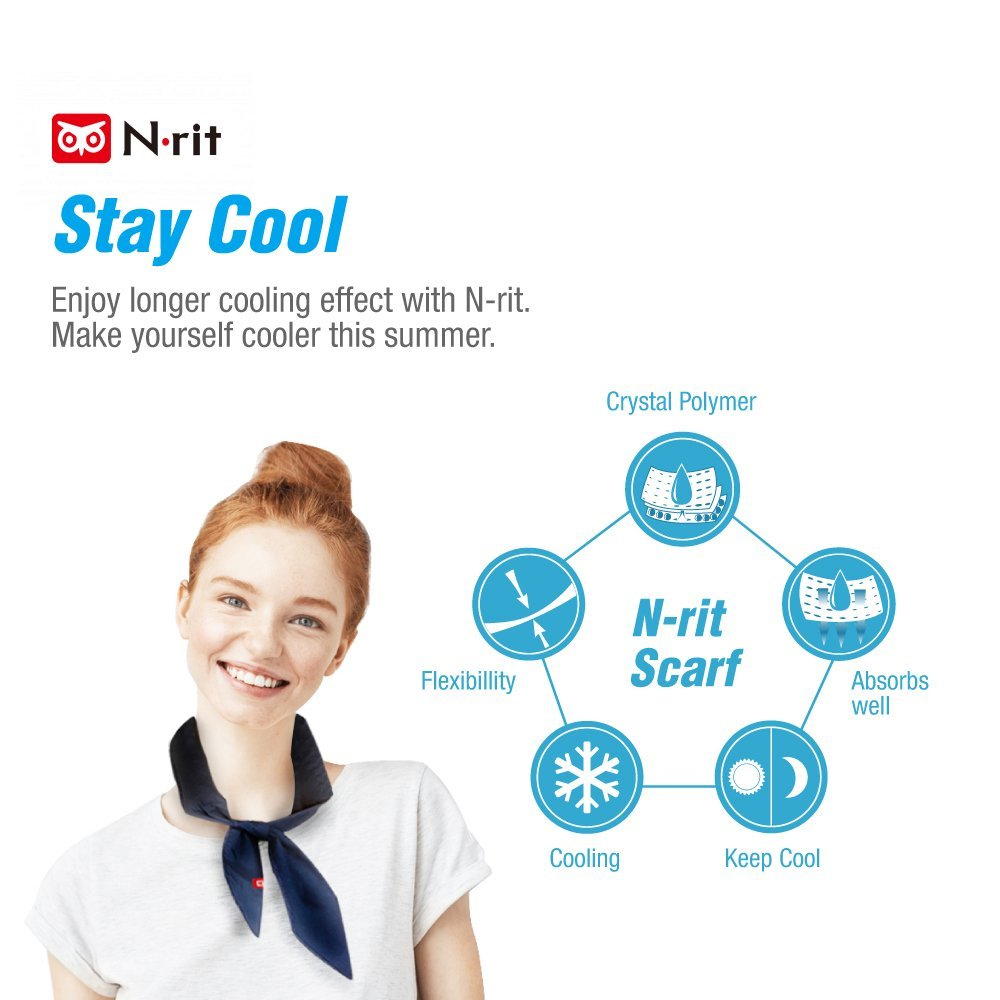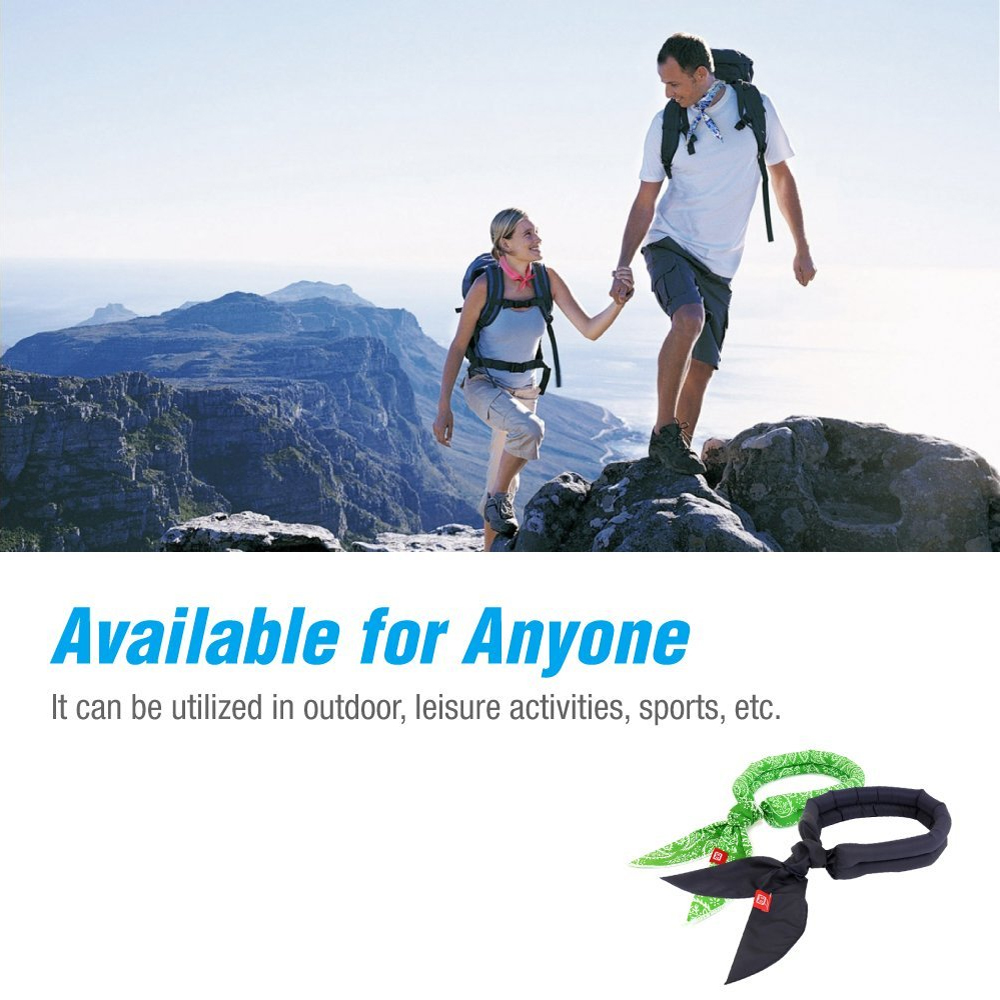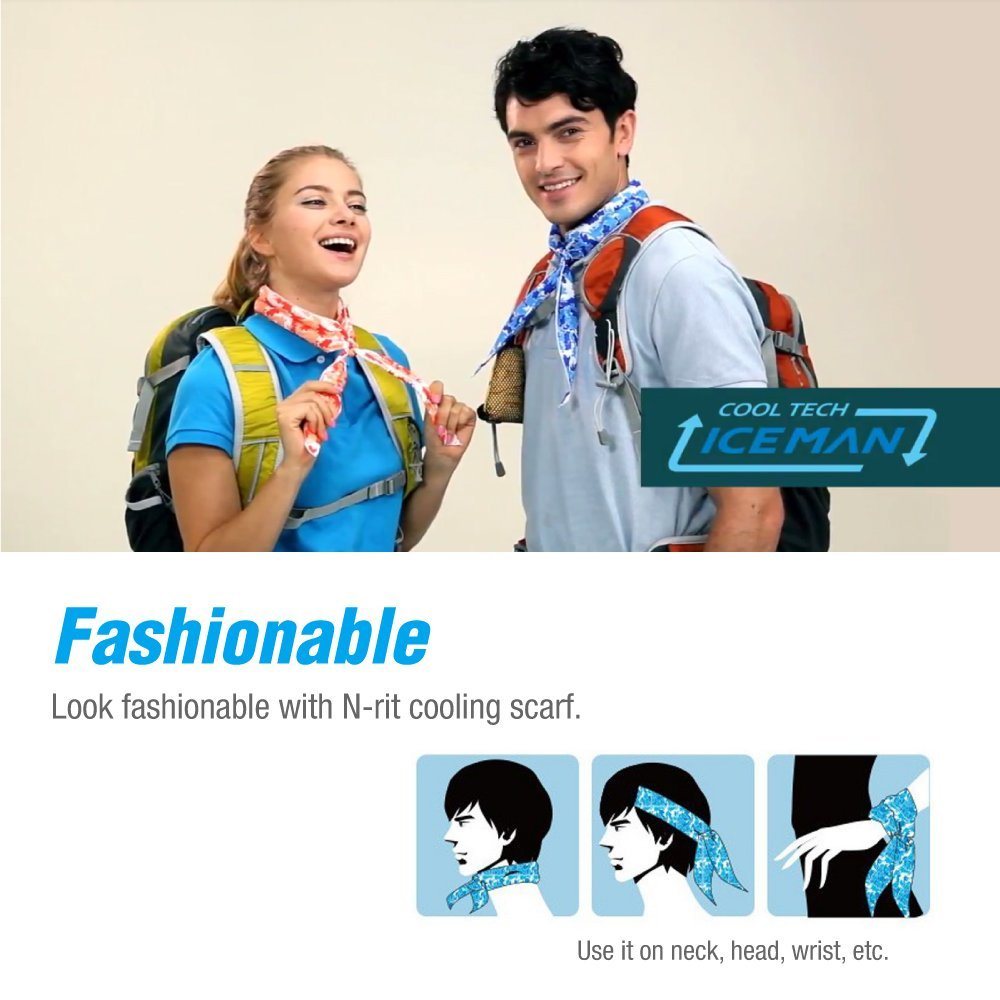 You Might Also Be Interested
Customers Who Viewed This Item Also View
Customer Reviews
Jasmine Moore
Jun 17, 2018 9:02:07 PM
works just great
Works just great! I have hot flashes due to thyroid problems and this really helps. I ordered in many colors and they are great for hot days.
Nilo Douglas
Jun 14, 2018 7:09:10 PM
very pleased with the color
I'm very pleased with the quality and design of this Icy cool scarf. It's provides a lot more cooling and I'm feeling good. Very stylish, comfortable to wear and thankful I got my favorite color.
Frank Cameron
Jun 28, 2017 12:00:23 AM
attractive scarf
Very lightweight and attractive. Perfect for keeping cool! Arrived early with good condition. Just simply love this little thing:) Highly recommended.:)
Jonathan Blake
Jun 26, 2017 10:30:01 PM
scarf is a lifesaver
Super lightweight and easy to store in my travel bag. Perfect for our hot summer month. I also use it when I'm feeling stressed to cool me off. This scarf is a lifesaver!
Write Your Own Review