Features & Highlights
Why you should buy this product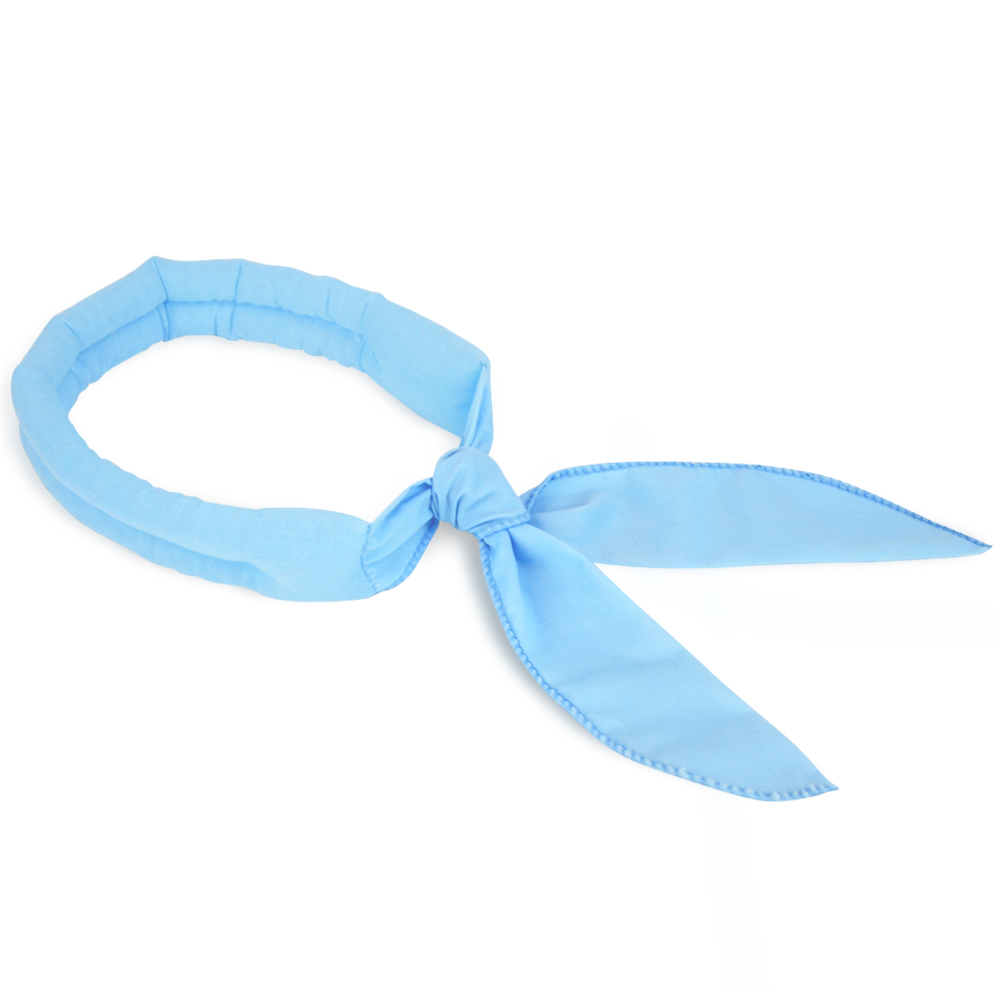 N-Rit [Light Blue] Cool-X Polyester Scarf w/ High Tech Polymer Interior - Beat the Heat!
Cooling Scarf Chilling Sports Scarf/Headband/Neck Wrap - Reusable
Do you need a scarf or headband that can
keep you icy cool for HOURS
during workouts, hiking, backpacking, or any activities that make you hot and sweaty? If yes, then the Cooling Chilling Sports Scarf/Headband is the perfect tool for you!
• This scarf uses Crystal Polymer Cooling Technology, which provides long-lasting cooling relief when the crystal polymer beads get wet and they absorb water.
• Just soak the scarf in cold water for 3 minutes to activate the high-tech polymer crystals!
• After beads absorbs water, they retains water efficiently, keeping the scarf icy cool for HOURS and keeps you dry!
• Non-toxic crystals make this product safe even for children.
• Use anytime you need relief from the heat.
• Dimensions: 2x42 inches
How to Use (Easy as 1-2-3!):
1. Soak the scarf in cold water for 3 minutes for polymer crystals to fully absorb the water.
2. Gently remove excess water from the scarf.
3. Tie around your neck, forehead, wrist, or anywhere you need a cooling sensation.
Note: Place in the refrigerator for 30 minutes for an even greater cooling effect!
Suitable For:
- Outdoor Activities
- Camping
- Backpacking
- Exercising
- Driving
- Traveling
- Gardening
- First Aid / Fever
- Hot Flashes
- Basketball
- Baseball/ Softball
- Runners/ Joggers/ Marathon Runners
- Weightlifters
- Golf
- Athletes
- Cyclists / Motorcylists
- Gym Workouts
- Tennis
- Hiking/ Trekking
- Volleyball/ Racquetball
- Truck drivers
- Those out in the sun



Crystal Polymer Cooling Technology: Just soak the scarf in water; the beads will absorb the water and expand! Scarf will be ICY COOL after the beads are filled with water.
Super easy to use: Just soak in cold water for 3 minutes until crystals fully absorb the water.
Gently remove excess water then tie around your neck, wrist, or head.
Keeps you cool for HOURS and high quality fabric does not bleed dye on your clothes. Place in refrigerator for 30 minutes for an even greater cooling effect.
This icy scarf is the perfect cooling tool for backpacking, traveling, hiking, exercising, gardening, first aid, or anywhere you need to cool down.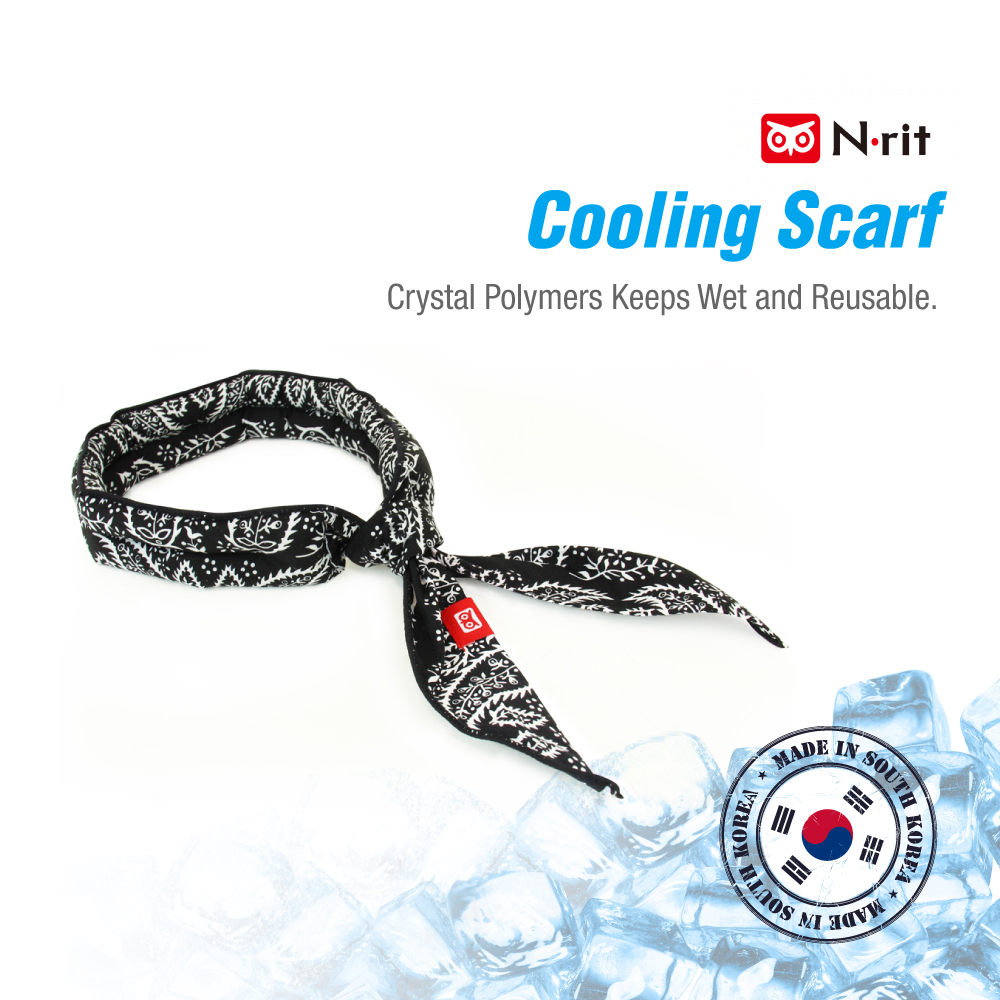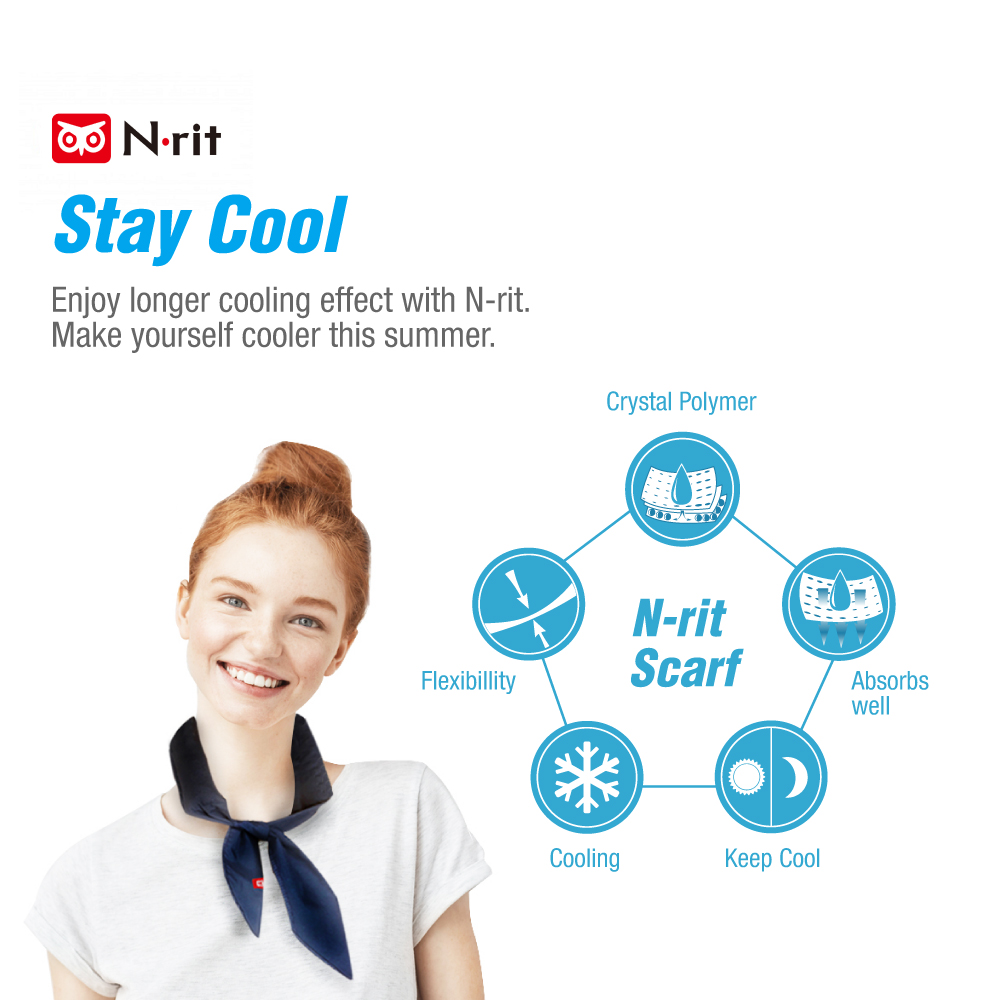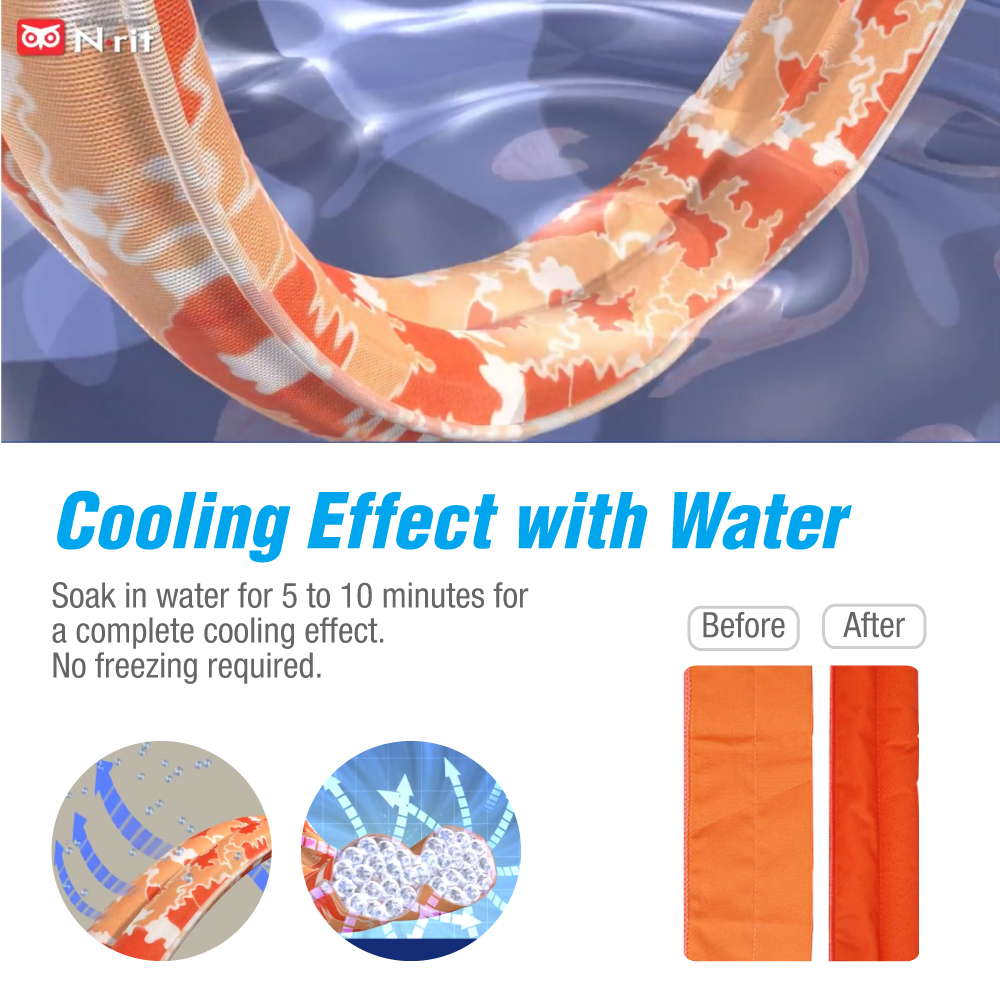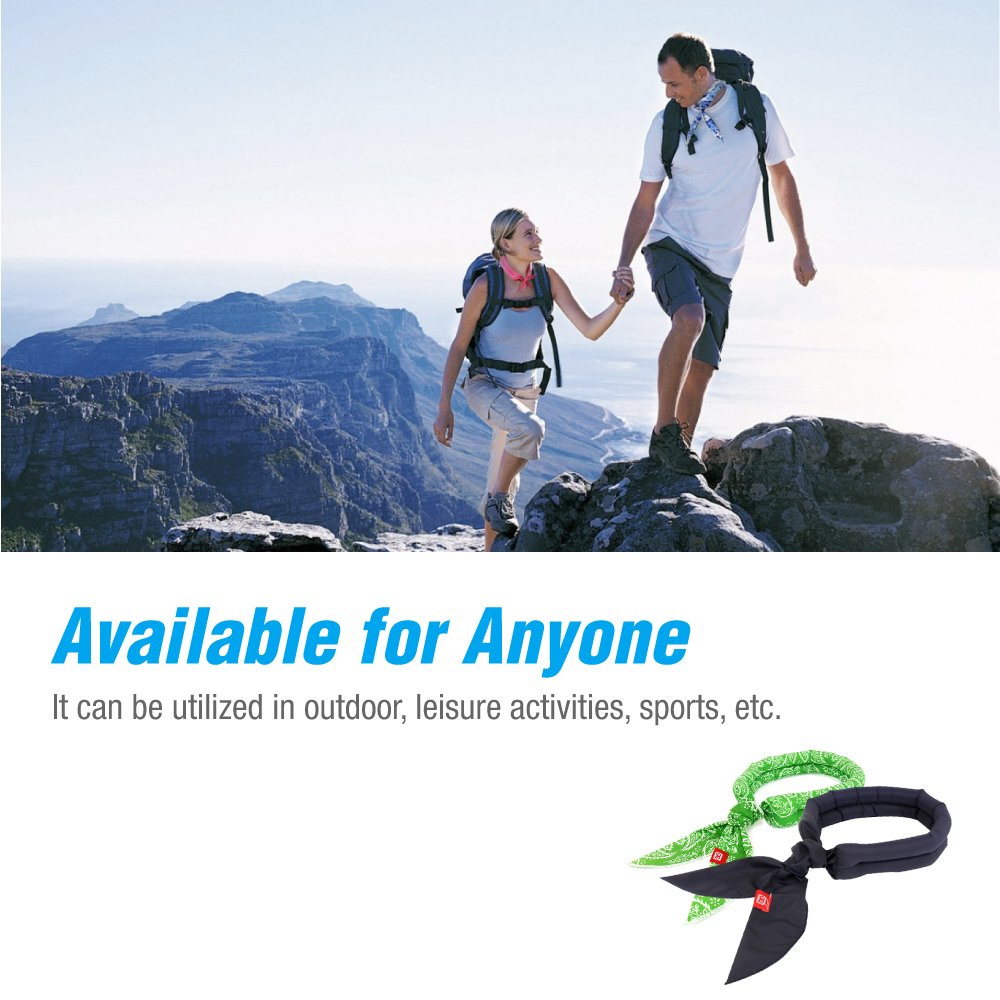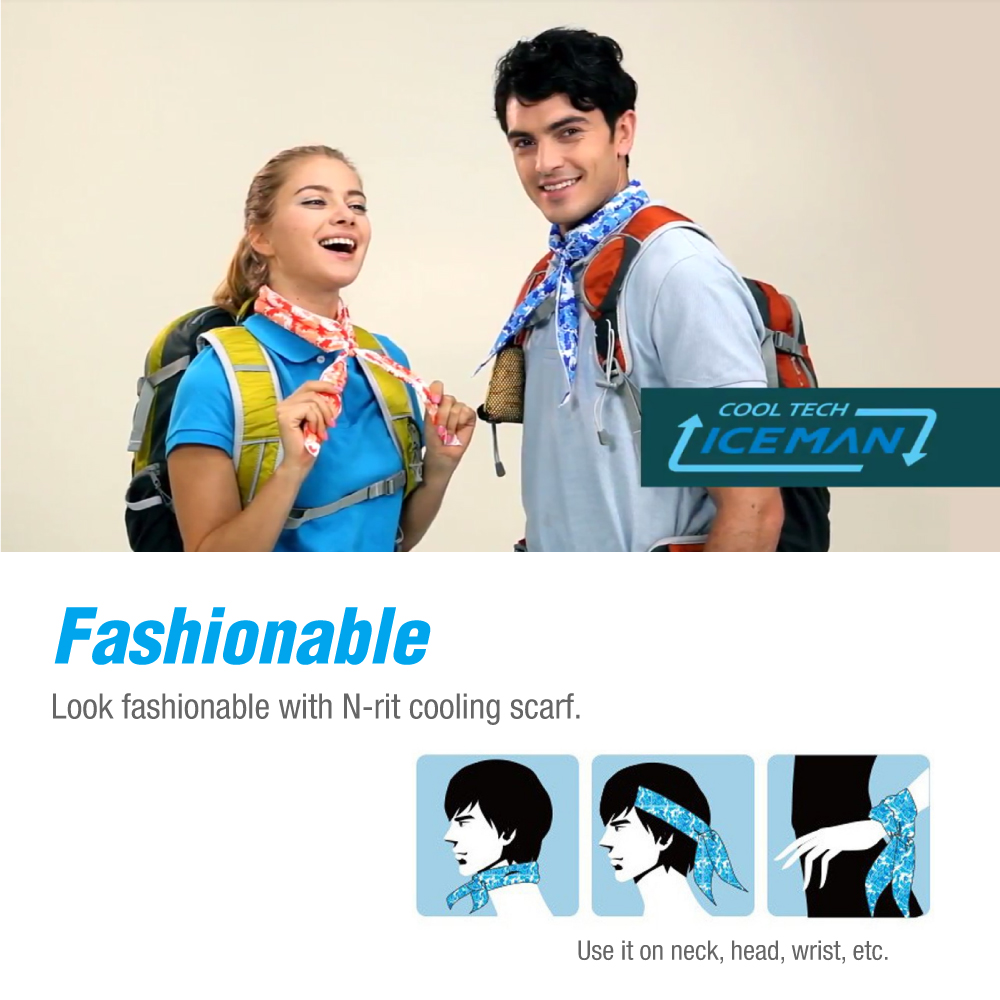 You Might Also Be Interested
Customers Who Viewed This Item Also View
Customer Reviews
Claire Trevor
Mar 29, 2019 1:29:42 AM
great for hot flashes attack
The best cooling scard I've owned. It stays cold for literally fast cooling. I really like it when cleaning the house or working outside in the summer. Great for my hot flashes attack!

Faith Hamilton
Aug 1, 2017 7:20:34 PM
great relief
Wonderful! I find great relief when wearing this neck scarf, especially on these hot, humid days. I highly recommend to anyone.
Joseph Baker
Jun 29, 2017 5:50:03 PM
kept me cool!
Awesome! kept me cool during my vacation. These cooling scarf are really helping me staying cooler in the hot and humid weather since I easily get my body heated in summer.
Leah Jackson
May 18, 2017 3:58:24 PM
i love it!
Arrived on time and well packaging:) I love this! So great for hot weather. It stays cool for hours. I bought one for my mother and she loves her as well.
Jason Clarkson
May 10, 2017 11:21:26 PM
stay cool
Pretty cool and stay cool! It's truly work the best. Holds a lot of water and keeps me cool! Awesome!
Write Your Own Review