Features & Highlights
Why you should buy this product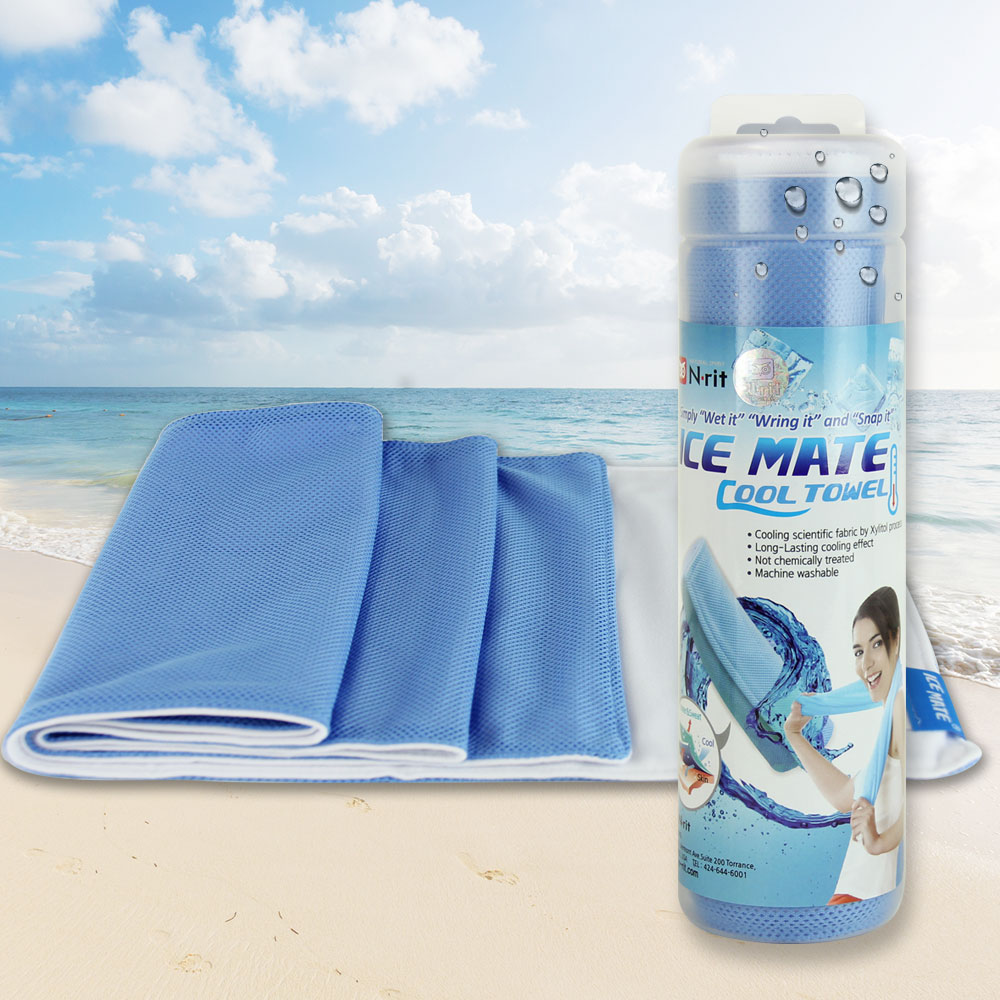 Cooling Gym Towel, Reusable Ultra Lightweight Durable Chilling Sports Towel [White/ Ligiht Blue] Stays cool for hours! Perfect for Outdoors, Exercise, Running, Hiking
Lightweight Super Absorbent Cooling Sports Towel – Keeps You Icy Cool for Hours! - Machine Washable Do you need a cooling towel that keeps you icy cool and dry during workouts, hiking, sports, strenuous physical labor, or any other activities that make you hot, tired, and sweaty? If yes, then this Super Cooling Towel is perfect for you! • This towel uses Cool-X cooling technology, which is activated when you wet the towel. Once wet, towel becomes icy cool and keeps extremely cold for hours • The Mesh side of the towel is to activate the rapid cooling effect, while the opposite side is super soft for drying your skin gently yet effectively. •Machine washable makes it easy to wash and clean. • Towel has excellent moisture retention abilities, which keeps the towel moist but prevents your clothes from getting wet. • Material: Outer (Mesh Fabric): 100% Polyester, Inner : 93% Polyester and 7% Spandex How to Use (Easy as 1-2-3!): 1. Run water over towel. 2. Wring out excess liquid. 3. You're ready to use your icy cold cooling towel! Suitable For: - Outdoor Activities - Camping - Backpacking - Exercising - Gardening - First Aid / Fever Relief / Sore Joints / Pain Relief - Hot Flashes - Basketball - Baseball/ Softball - Runners/ Joggers/ Marathon Runners - Weightlifters - Golf - Athletes - Cyclists / Motorcylists - Gym Workouts - Tennis - Hiking / Trekking - Volleyball - Truck drivers - Those out in the sun - Anytime you need relief from the heat
Activate the cooling technology in the Cool-X Fabric with water and beat the heat with this icy cool towel! Super easy to use for all ages: Just "wet it", "wring it", and "snap it"! Reusable: Just re-wet towel to reactivate! Machine washable makes it easy to clean. Ideal for sports, camping, leisure or any outdoor activity wherever you need cool and fresh feeling! Material : Outside - 100% Polyester, Inside - 93% Polyester, 7% Spandex Size : 39.3" x 7.87"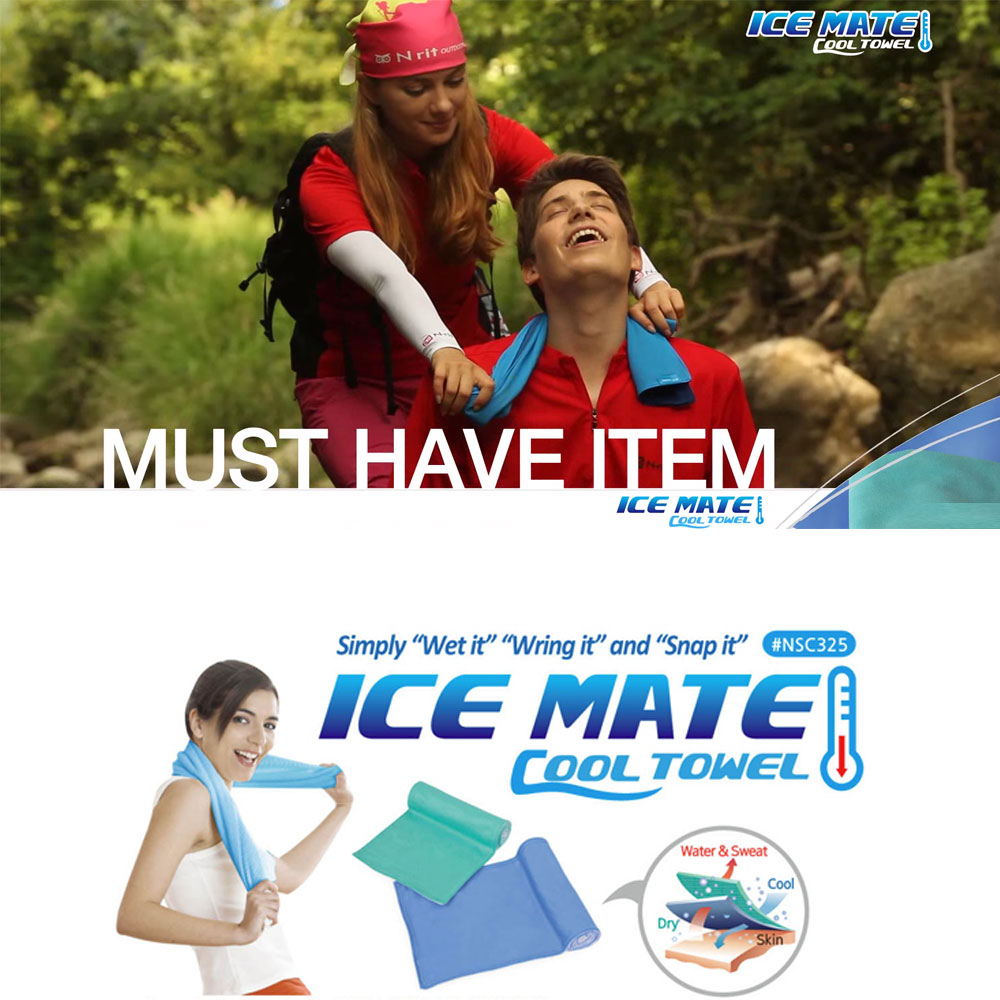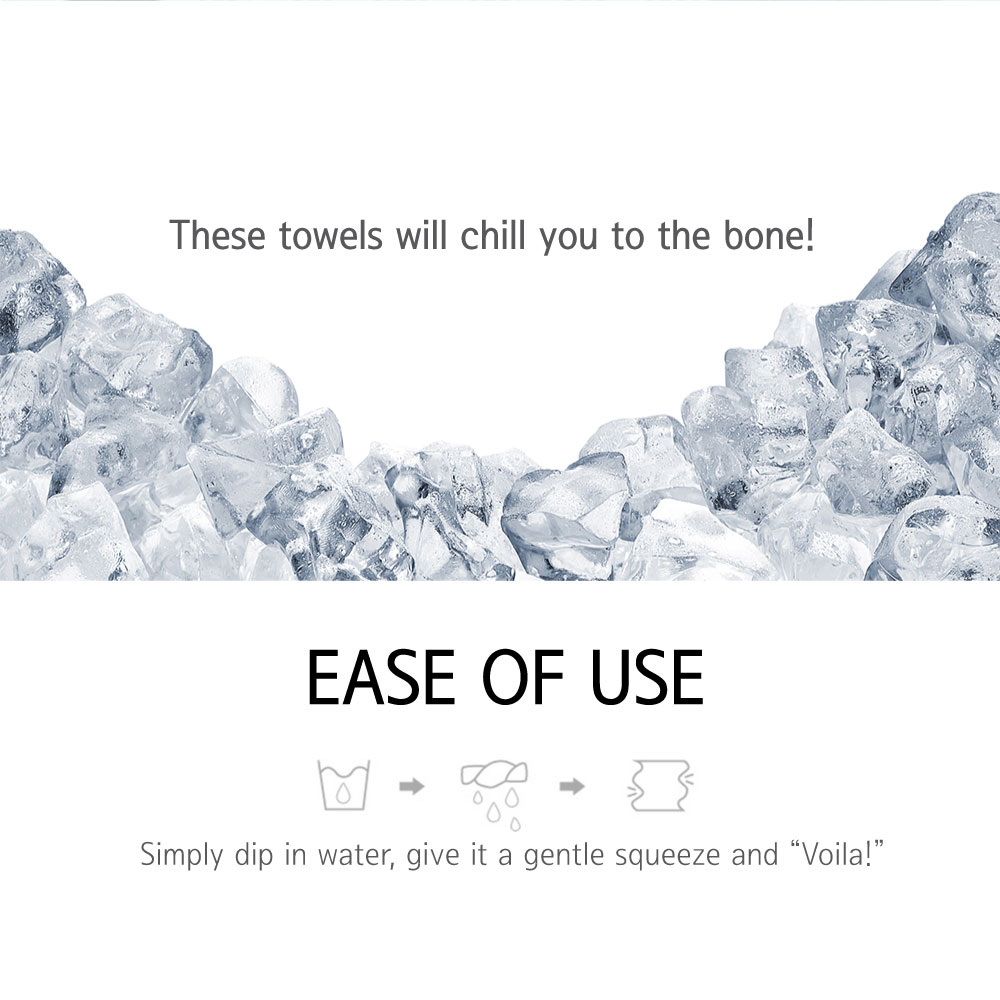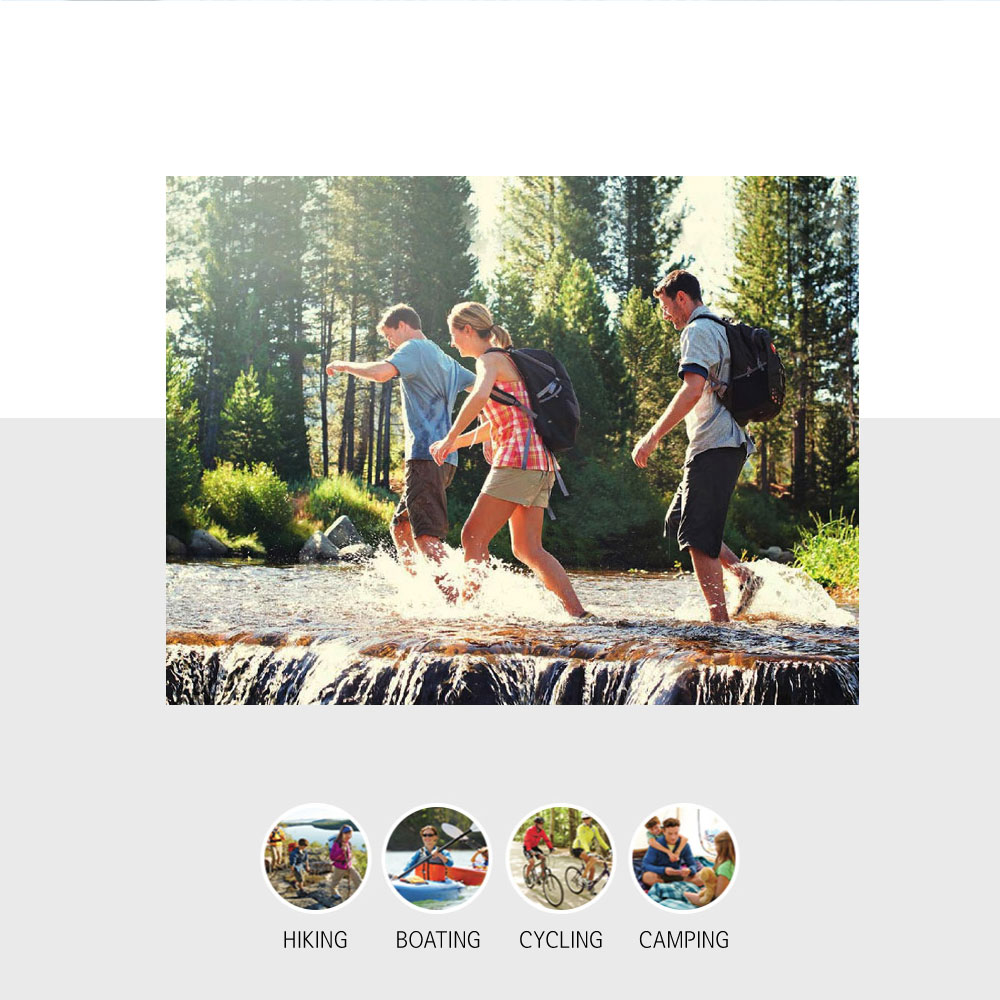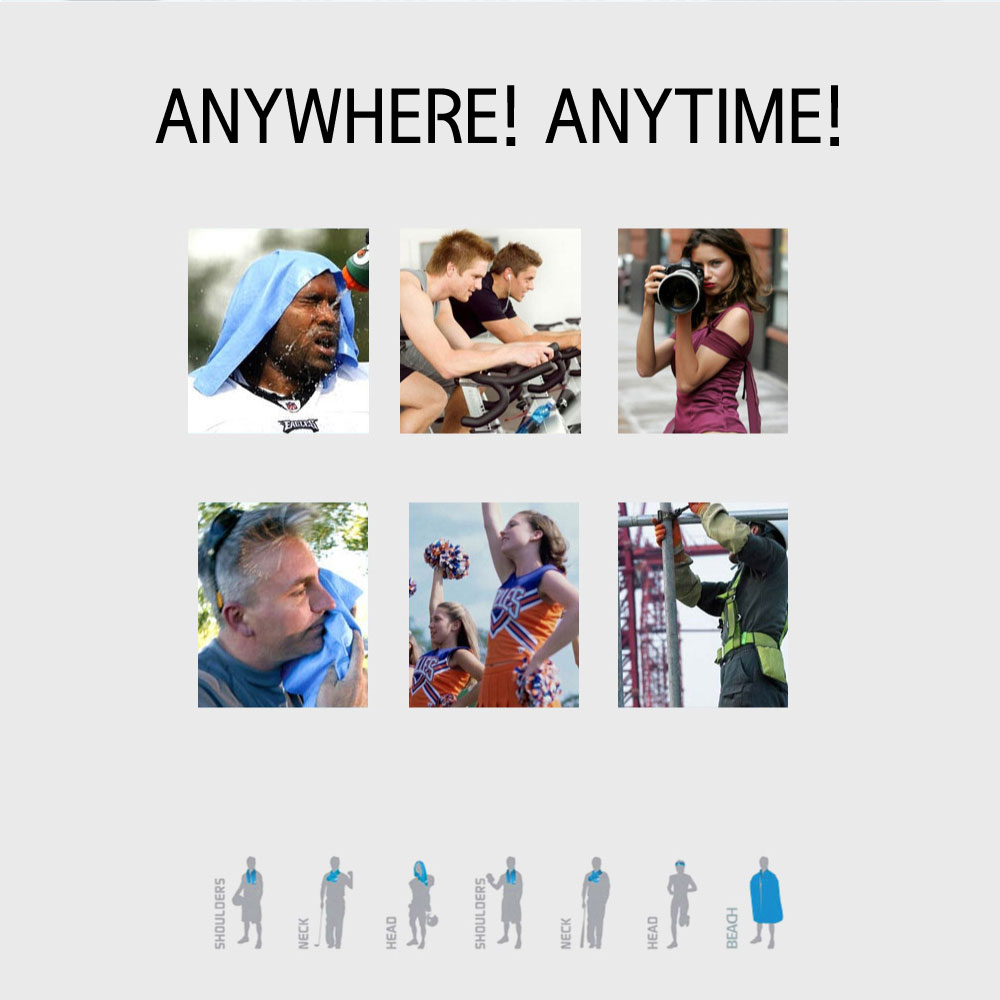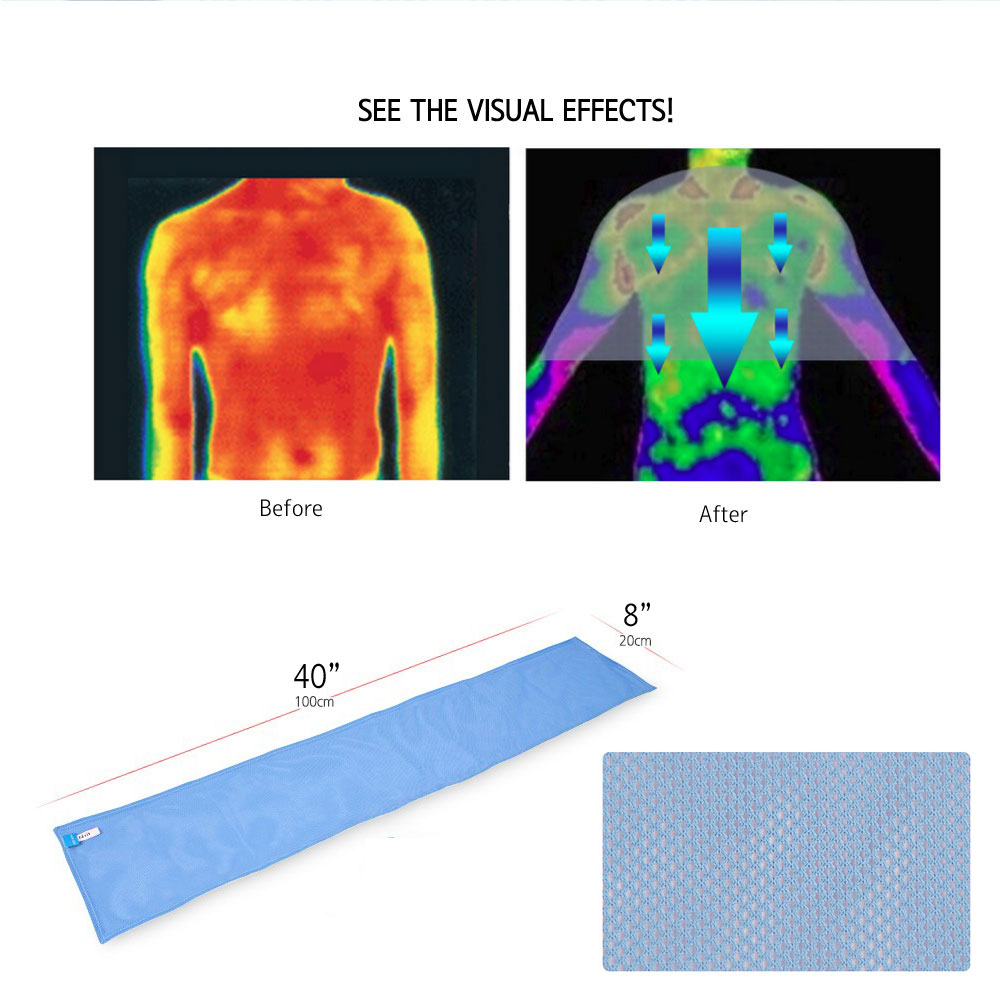 You Might Also Be Interested
Customers Who Viewed This Item Also View
Customer Reviews
Miles Douglas
Apr 2, 2019 10:56:21 PM
wonderful for hot summer
This towel is wonderful for hot summer days and intense workout sessions. It's so easy and cools quickly to leep your body temperature cool and performing at a higher level. Beat the heat!

Write Your Own Review