Features & Highlights
Why you should buy this product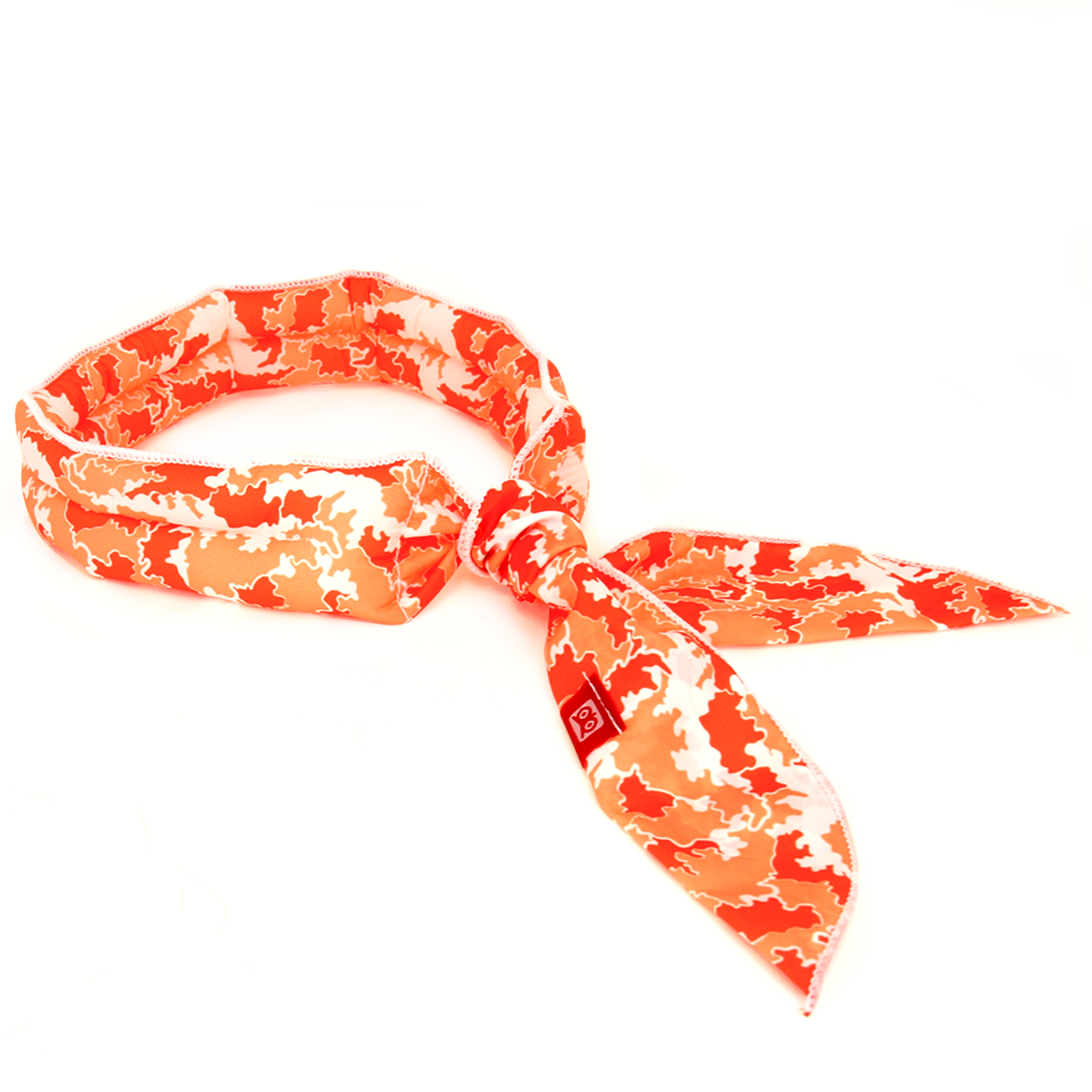 Cooling Scarf Chilling Sports Scarf/Headband/Neck Wrap w/ Crystal Polymer Cooling Technology – Stays COOL for HOURS! (Great for Outdoors, Exercise, Running, Hiking, Headaches, Sore Muscles, Hot Flashes) - Reusable [Orange]
Cooling Scarf Chilling Sports Scarf/Headband/Neck Wrap - Reusable
Do you need a scarf or headband that can keep you icy cool for HOURS during workouts, hiking, backpacking, or any activities that make you hot and sweaty? If yes, then the Cooling Chilling Sports Scarf/Headband is the perfect tool for you!
• This scarf uses Crystal Polymer Cooling Technology, which provides long-lasting cooling relief when the crystal polymer beads get wet and they absorb water.
• Just soak the scarf in cold water for 3 minutes to activate the high-tech polymer crystals!
• After beads absorbs water, they retains water efficiently, keeping the scarf icy cool for HOURS and keeps you dry!
• Non-toxic crystals make this product safe even for children.
• Use anytime you need relief from the heat.
• Dimensions: 2x42 inches
How to Use (Easy as 1-2-3!):
1. Soak the scarf in cold water for 3 minutes for polymer crystals to fully absorb the water.
2. Gently remove excess water from the scarf.
3. Tie around your neck, forehead, wrist, or anywhere you need a cooling sensation.
Note: Place in the refrigerator for 30 minutes for an even greater cooling effect!
Suitable For:
- Outdoor Activities
- Camping
- Backpacking
- Exercising
- Driving
- Traveling
- Gardening
- First Aid / Fever
- Hot Flashes
- Basketball
- Baseball/ Softball
- Runners/ Joggers/ Marathon Runners
- Weightlifters
- Golf
- Athletes
- Cyclists / Motorcylists
- Gym Workouts
- Tennis
- Hiking/ Trekking
- Volleyball/ Racquetball
- Truck drivers
- Those out in the sun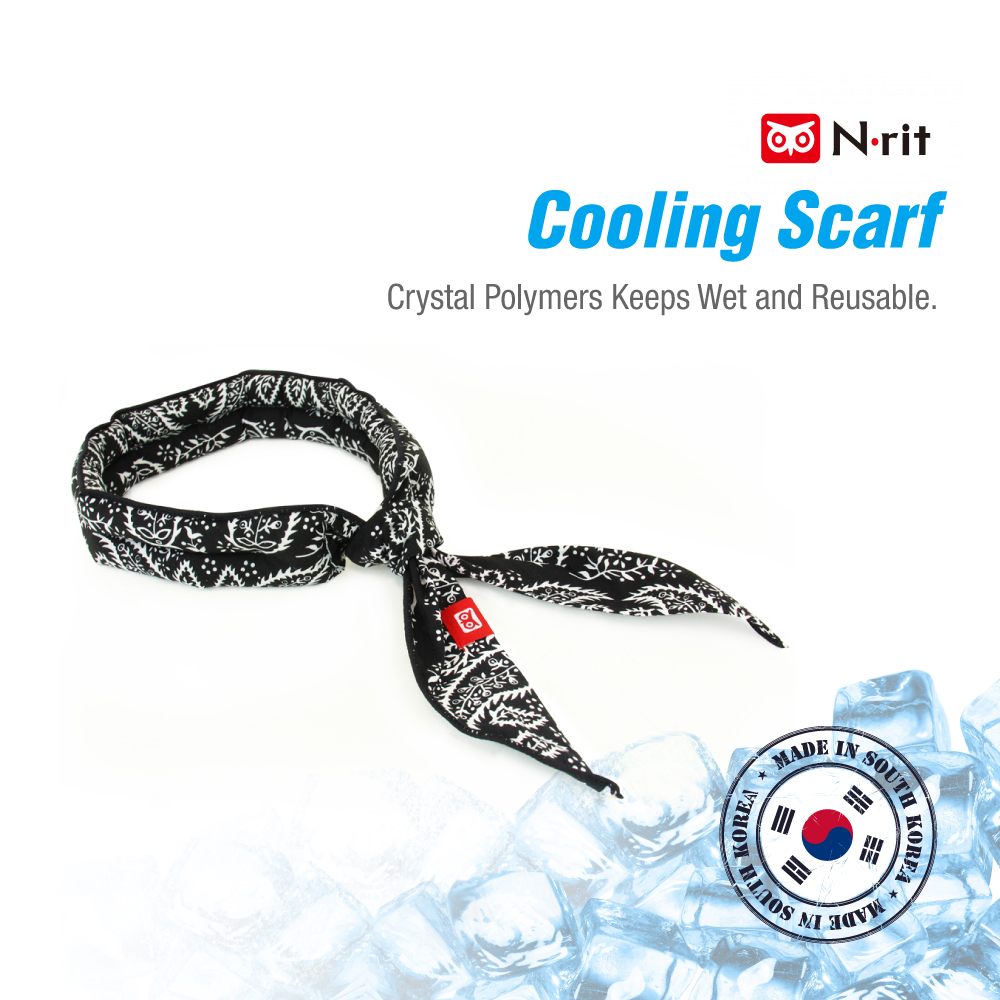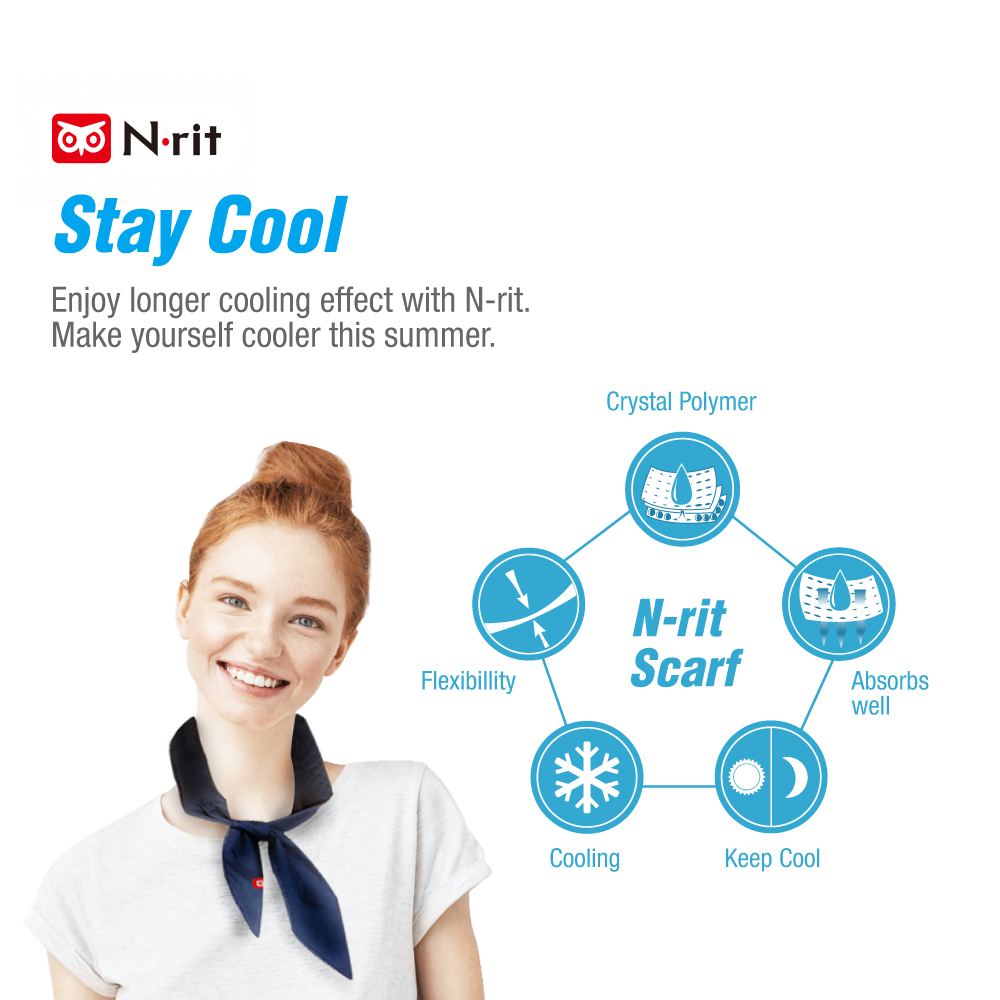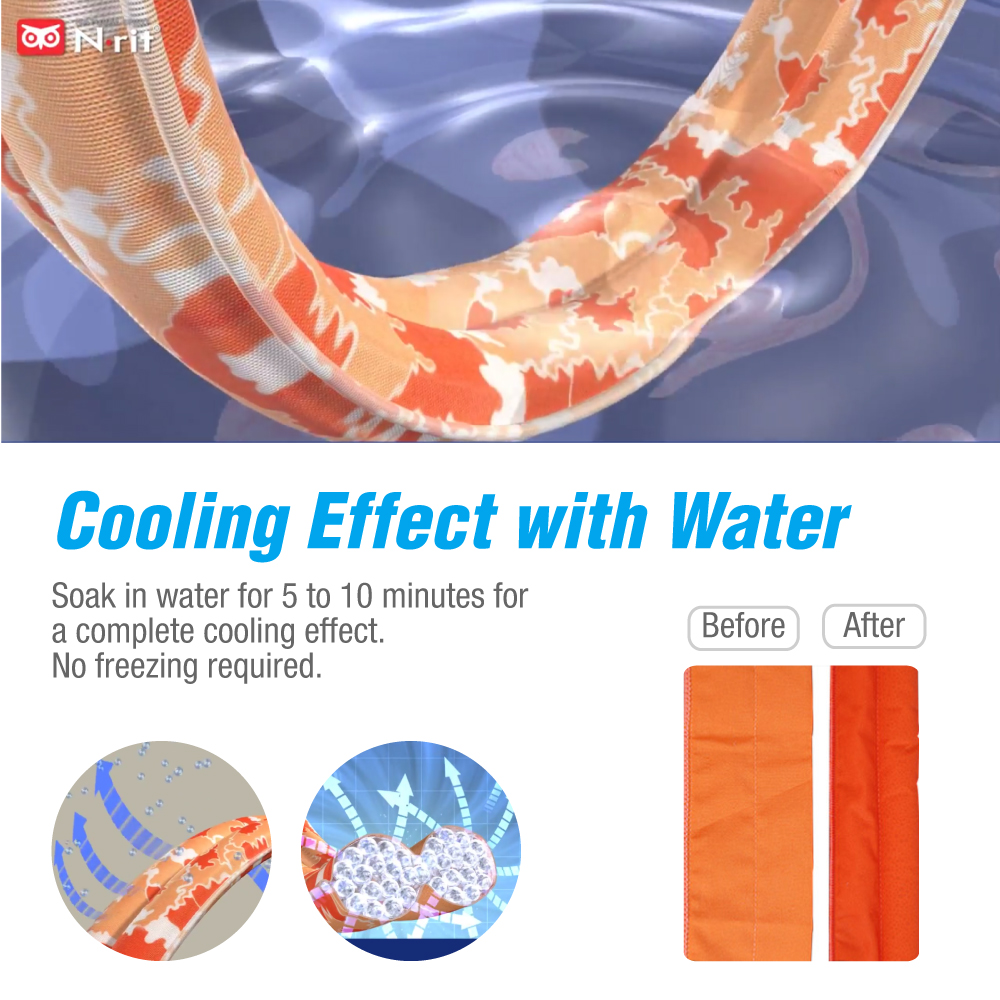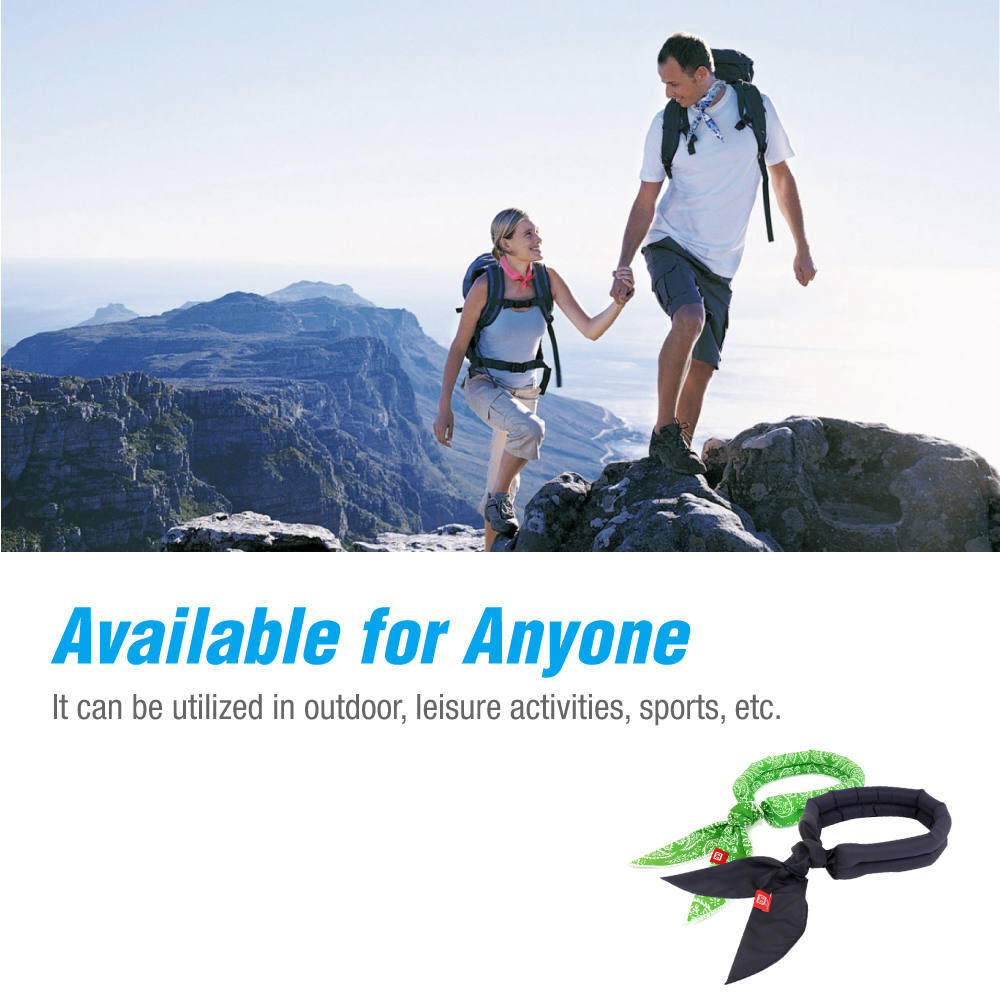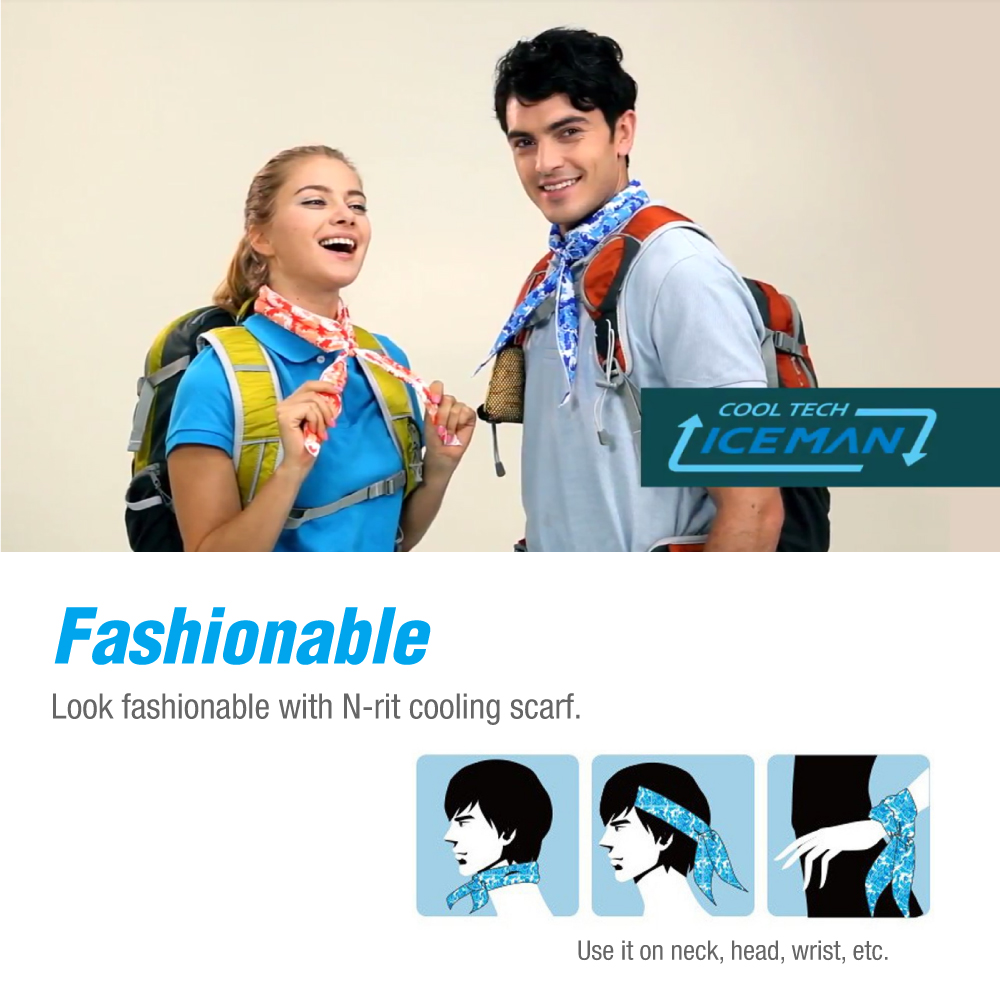 You Might Also Be Interested
Customers Who Viewed This Item Also View
Customer Reviews
Pete Orleans
Apr 1, 2019 10:10:17 PM
love the vibrant color
Arrived quickly and I love the vibrant colors. I used it ina very hot day fo a car show. Soaked them and then placed them in the freezer before leaving. Definitely will be ordering another one!

Melanie Smith
May 30, 2018 10:32:00 PM
very happy
I bought it to keep me cool! This cooling scarf saved my day and worked great in Las Vegas! Very happy!
Write Your Own Review