Features & Highlights
Why you should buy this product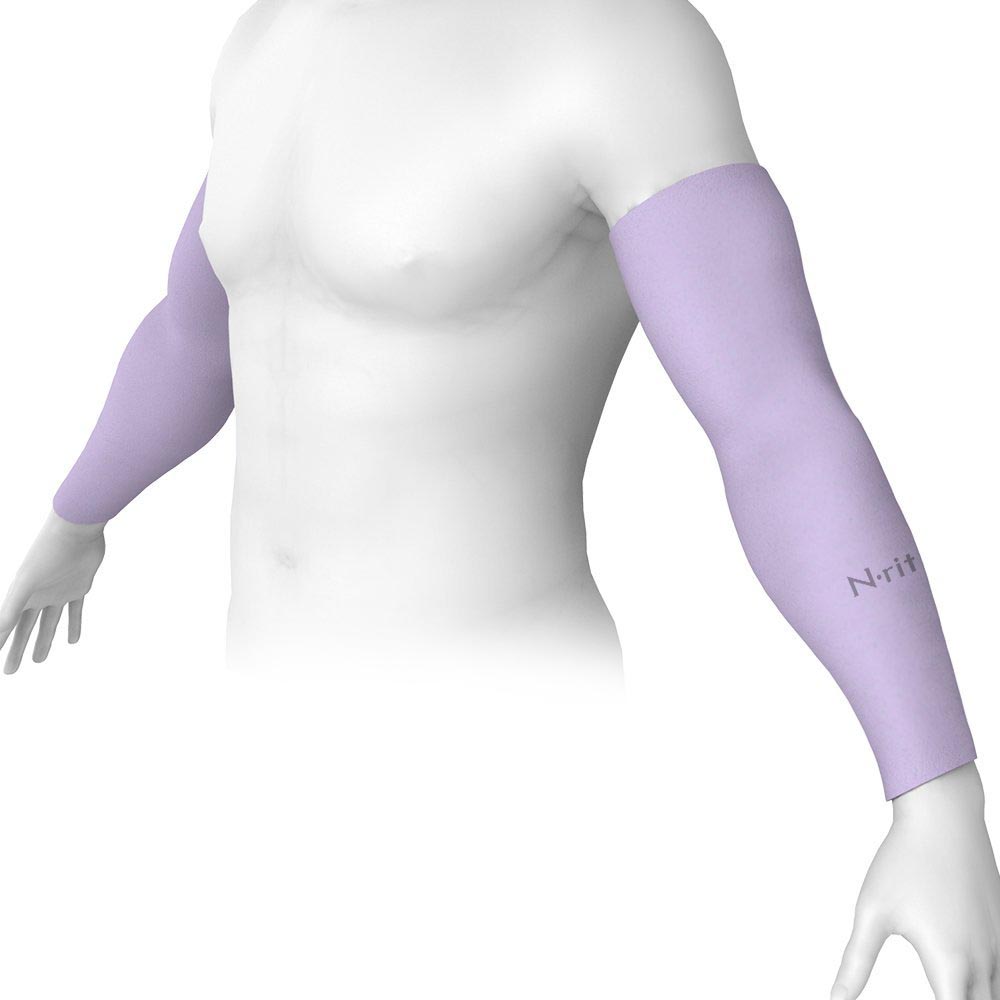 N-Rit Tube 9 Coolet 2 Cooling Compression Sports Arm Sleeve [Violet] w/ 99% UV Protection for Outdoor Activities (Golf Training Cycling etc)
This Cooling Compression Sports Arm Sleeve is the perfect accessory for golfing, sports training, racing, biking, weightlifting, injury recovery, and muscle recovery. Its compression technology reduces muscle damage and minimizes muscle fatigue/soreness. Boost performance with increased circulation and speed up recovery at the same time with this premium Cooling Compression sports arm sleeve!
Product Features:
• Compression technology allows for improved muscle recovery and reduces fatigue/soreness
• Cool-X Technology keeps the arm cool and dry quickly
• Protect your arms: UPF 50+ sun protection provides 99% UV protection so you don't need to worry about sun damage
• High quality fabric is soft, lightweight, and absorbs sweat/moisture rapidly, allowing you to keep cool in the heat
• Material: Aerocool Fabric (80% Nylon, 13% Polyurethane, 7% Polyester)
• One Size Fits Most
Suitable For:
- Golf
- Basketball
- Baseball/ Softball/ Cricket
- Runners/ Joggers/ Crosscountry Runners /Marathon Runners
- Weightlifters
- Athletes
- Cyclists / Motorcylists
- Gym Workouts/ Cross Training
- Fishing
- Tennis
- Hiking/ Trekking
- Volleyball/ Racquetball
- Truck drivers
- Driving to work
- Those out in the sun - Any activities where you need to cool your arms, boost muscle performance, and speed recovery


Proven Compression Technology - Promotes faster muscle recovery & blood circulation; offers great forearm protection & minimizes injury!
High Performance Fabric - Keeps you cool in hot environments, keeps you warm in cold environments
Performance fabric is designed to absorb moisture away from your body, keeping you dry and comfortable during your physical activities
UPC 50+ provides 99% UV Protection so your arms are protected from the harmful rays of the sun
One Size Fits Most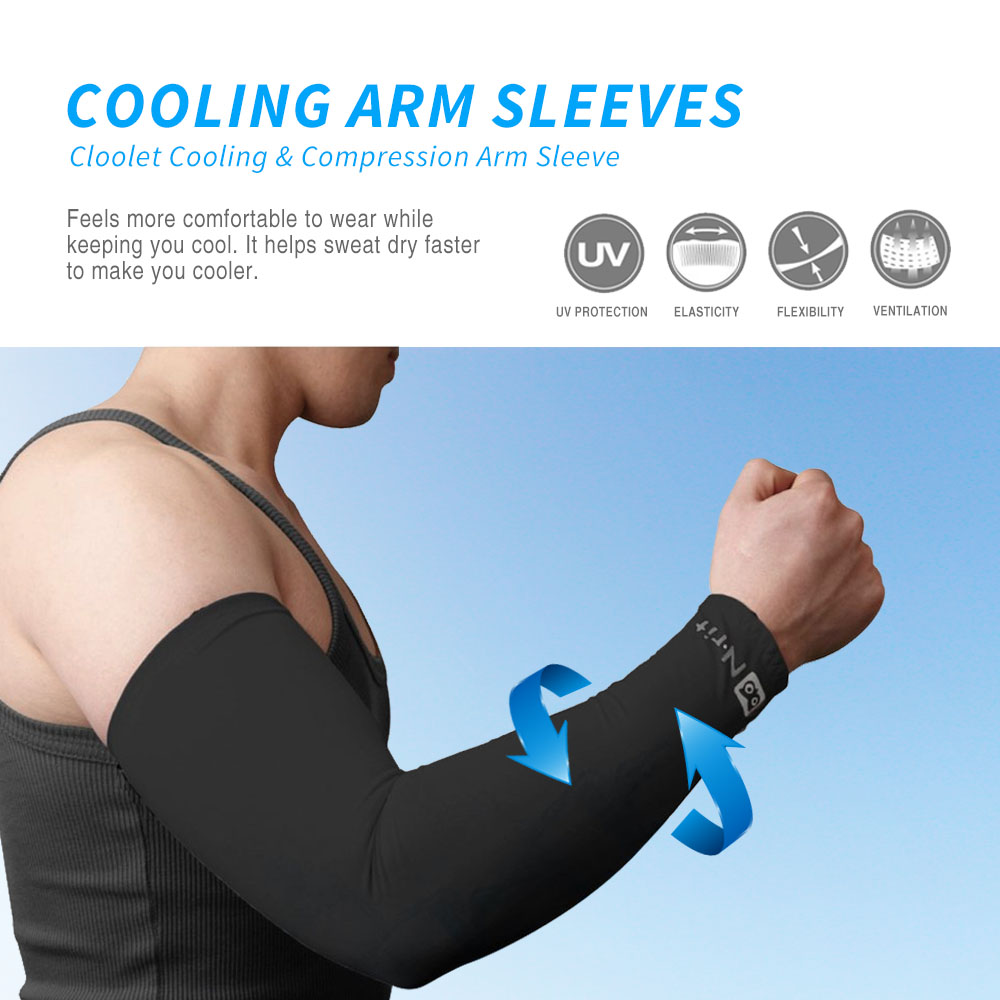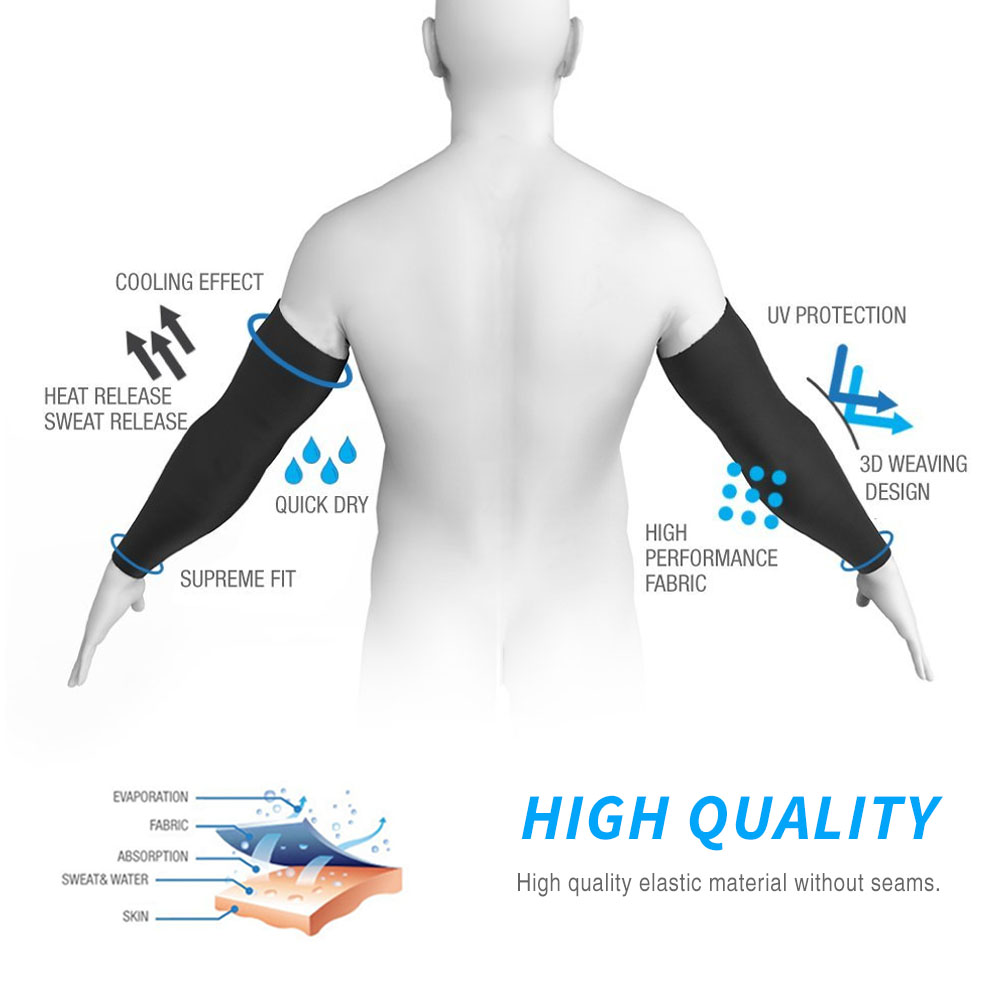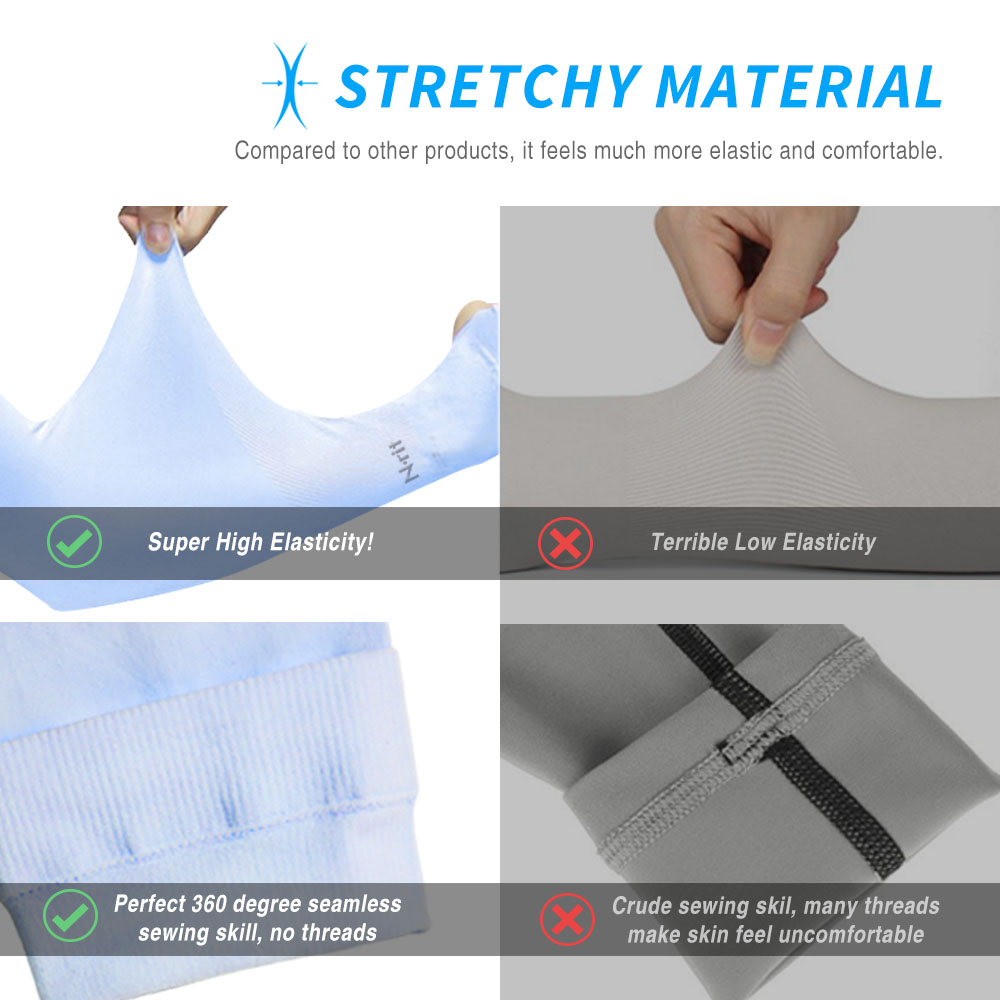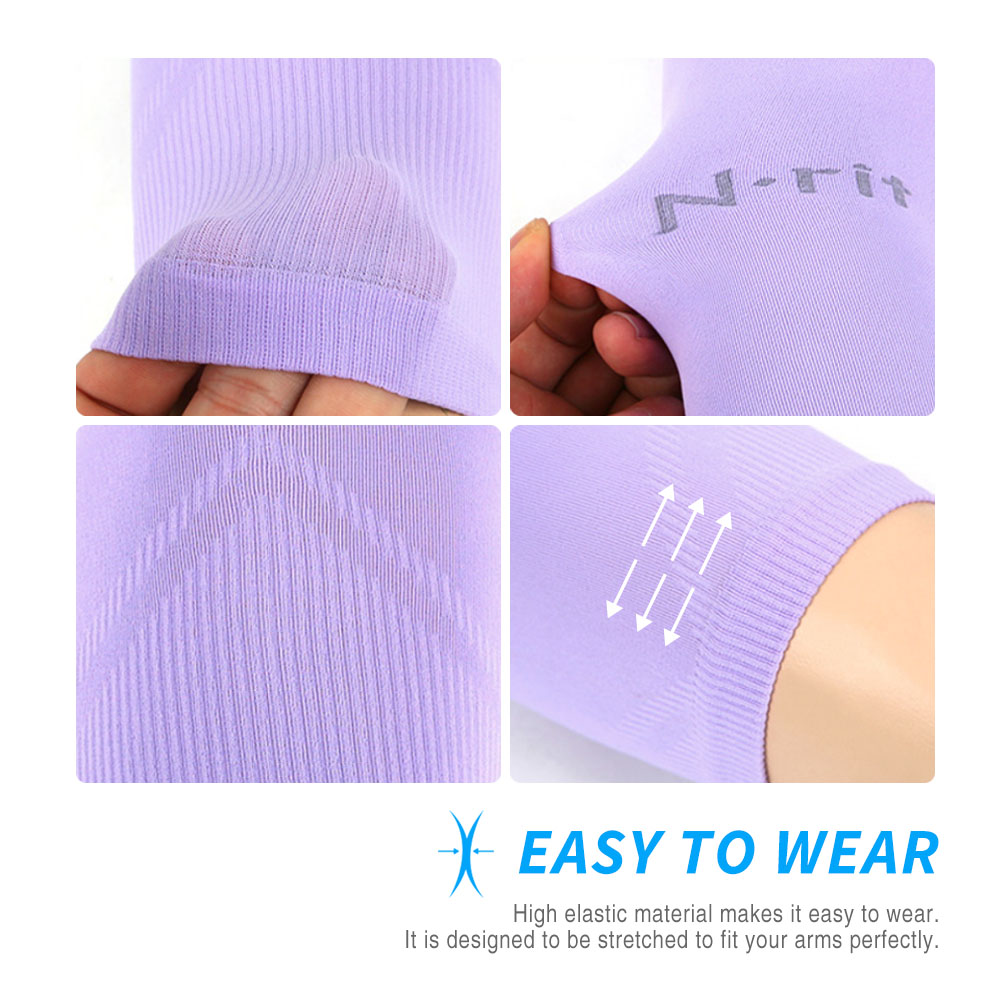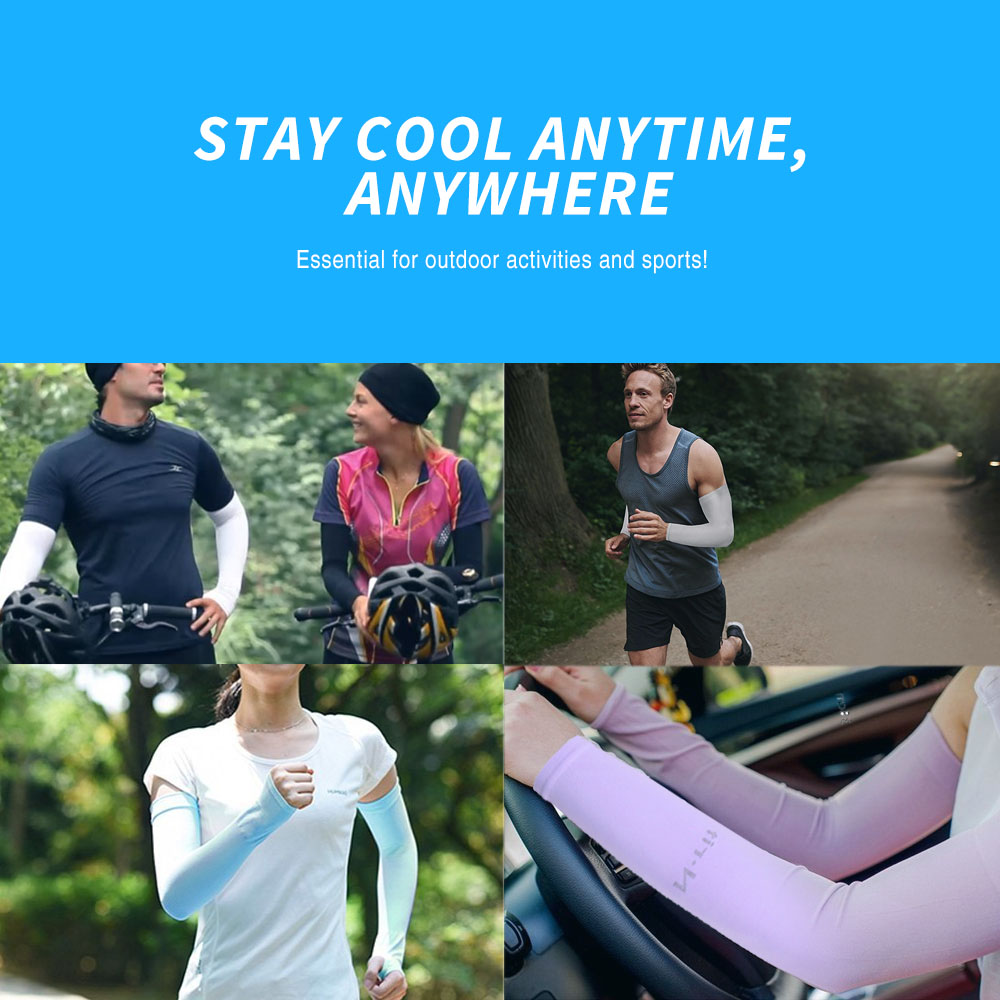 You Might Also Be Interested
Customers Who Viewed This Item Also View
Customer Reviews
James Orleans
Mar 27, 2019 12:06:59 AM
sun protection
Pretty awesome! Theses arm sleeves are bright and attractive. My son really likes them and they protect his arms while playing basketball. Shipping was quick!

Jocelyn Jackson
Nov 28, 2018 11:51:34 PM
fantastic arm sleeves
Love the color! I am petite female and ordered size small, it fits perfectly! The fabric is good quality, snug without cutting off circulation and they stay put no matter what! Fantastic!

Joan Matthis
Jul 12, 2018 6:29:57 PM
easy to wear
Easy to wear and I love the color and texture of these arm sleeves. I bought this was for covering up my tattoos. Materials feels pretty solid and the length seems just about right.
Write Your Own Review