Features & Highlights
Why you should buy this product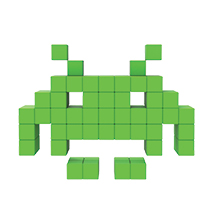 Geek's Reviewed
If you are looking for a high quality wall charger for Android and Windows devices from a very trusted brand and at a low price, we have the right one just for you! The Samsung® 2A Wall Charger with Detachable Micro USB Cable for Android® & Windows® Devices & Tablets is made from Samsung themselves so you will get guaranteed quality. The 2A power of the charger is strong enough to let your charge tablets as well!
Accessory Geeks has the Samsung 2A wall charger with detachable micro USB cable for Android Windows devices and tablets. This OEM piece of equipment can power your phone at the same time it's charging your phone's battery, making sure your phone never goes dark on you. Working with tablets as well as with phones, the Samsung 2A wall charger will charge your device via an AC adapter or by micro USB cable.

This charger is small enough to fit in a briefcase, backpack or other small carrier while you're traveling, and you should always have one of these handy wall chargers with you. In addition to charging your phone or tablet, it will also sync and transfer files via its micro USB data cable.

This 2-amp charger comes complete with a 3-foot cable. Compact and rugged, it's the perfect travel companion and will charge your phone quickly and reliably. Given how easy it is to misplace chargers, you may want to buy more than one of this genuine Samsung product and get a few extras for those friends and family members who are prone to misplacing theirs.

As with everything we sell, Accessory Geeks offers discounted prices and free shipping on the Samsung 2A wall charger with detachable micro USB cable for Android Windows devices and tablets. We also offer a 90-day no-hassle return policy so that you can buy with confidence knowing that we stand behind everything we sell.

If you have any questions about the Samsung 2A wall charger with detachable micro USB cable for Android Windows devices and tablets, feel free to ask our staff of tech experts here at Accessory Geeks. We can supply helpful advice for any questions you may have. Just give us a call at our toll-free phone number during normal working hours, contact us via email or use our quick and handy online chat feature for friendly tips and suggestions.
You Might Also Be Interested
Customers Who Viewed This Item Also View
Customer Reviews
Noel Castro
Apr 25, 2018 9:42:06 PM
great quality
I needed an extra charger at work and this fit the bill. It seems a great quality cable and strong. Very useful.
Leonard Lee
Jan 16, 2018 9:37:36 PM
works wonderfully
Works wonderfully and it meets all my needs. I use it to transfer files/photos via usb. Small enough and perfectly in every travel. It works fast!
Nicholas Black
Sep 20, 2017 10:31:16 PM
awesome
It gets the job done and charges my phone extremely fast. I went and got a second set for my wife. Awesome!
Nicolas North
Jan 22, 2017 5:47:38 PM
great and works very well
Great charger for good price. This is well made quality product, small, very handy but functional and very useful.
3forone
Jul 5, 2016 9:43:21 AM
Looks exactly the same and fast charging for the Note 4
Works exactly like the one that shipped with my Note 4. Fast charging and I wouldn't be able to tell the difference.
Zack
Nov 19, 2015 9:20:41 PM
Love it
Worth every cent. really nice.
Emily
Jan 27, 2015 11:59:46 PM
Amazing !
It's amazing! Absolutely love it! Charges my phone and basically any device with a micro USB port super fast! Gonna buy 3 more! One for my son, one for my husband, and one for my bestfriend! Shipping was fast too!
Laquite
Jan 27, 2015 11:15:09 PM
Works perfectly
This is genuine part and it works perfectly, exactly as describe. Wall charger that works perfectly. Seller was very responsive and shipped quickly.
memorie87
Jan 27, 2015 10:30:36 PM
Write Your Own Review