Features & Highlights
Why you should buy this product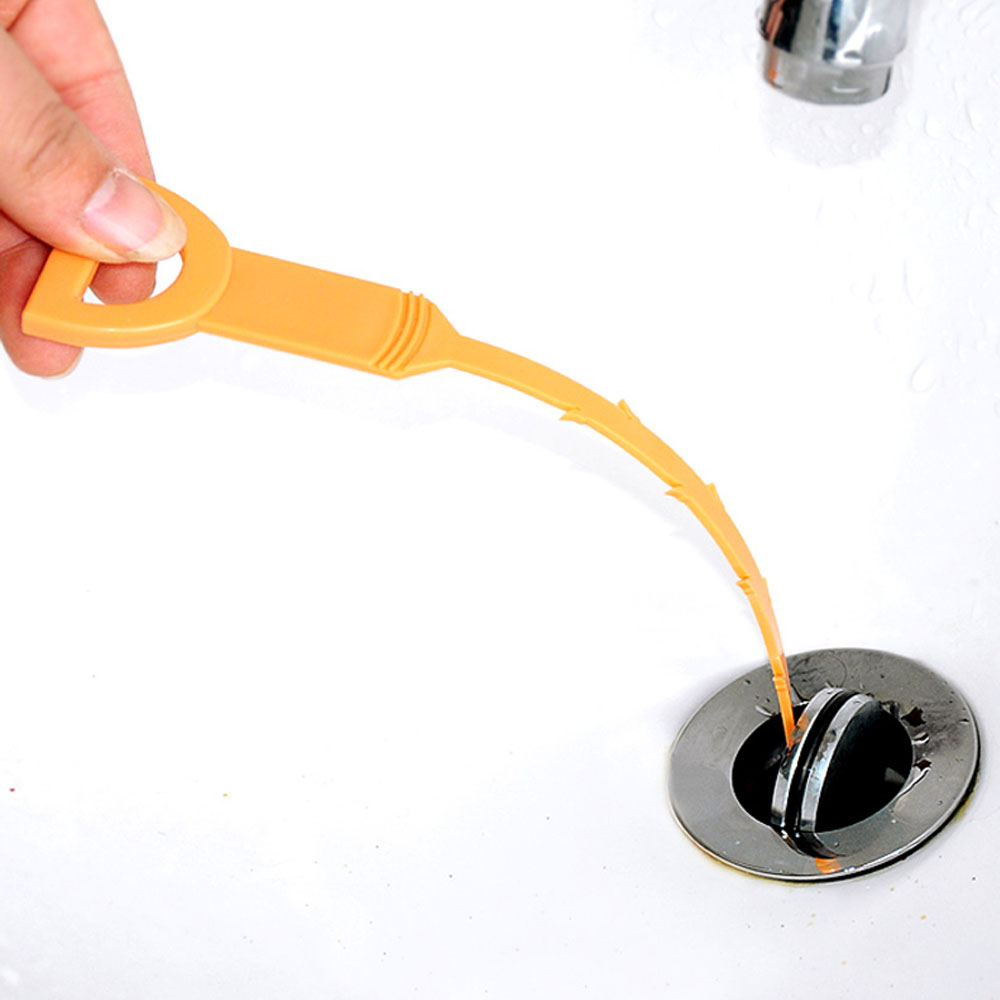 Orange Snake Drain Cleaner, Hair Drain Clog Remover (20")
The Orange Snake Drain Cleaner, Hair Drain Clog Remover is the toughest tool with over 4000 hair-snagging micro-hooks. It features a flexible steel core, allowing it to coil up like the original FlexiSnake into a handy pocket size. The Orange Snake Drain Cleaner, Hair Drain Clog Remover adds a handle making it very easy to use. Save on chemicals and plumbers and do-it-yourself. If hair is causing your slow bathroom drain, The Orange Snake Drain Cleaner, Hair Drain Clog Remover will snag it. 20" flexible wand has dozens of burrs that grab & remove hair, food, garbage, and other obstructions Fits through many strainers & drain controls without removal Safer, better for environment and less expensive than toxic chemical drain cleaners Great for kitchen, bathroom & utility sinks, bathtubs and showers Reusable, remove hair and clean with soap and water and a brush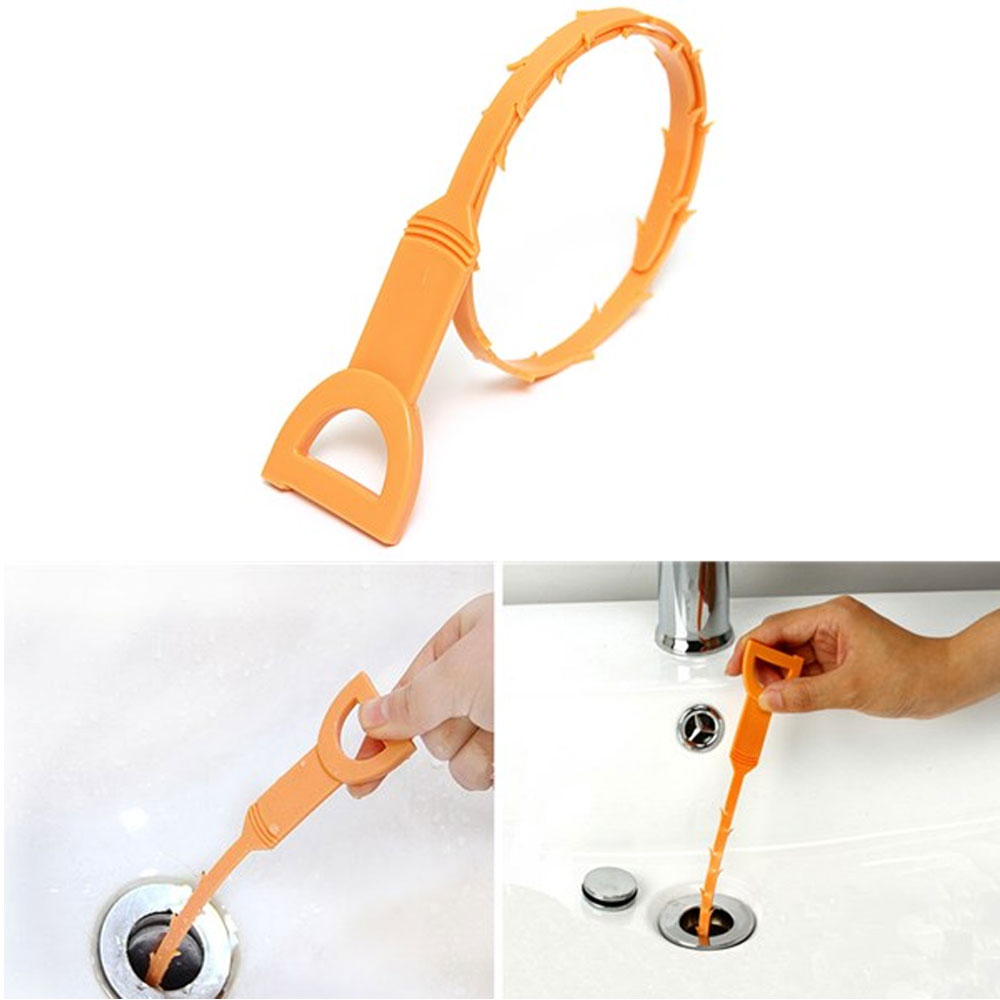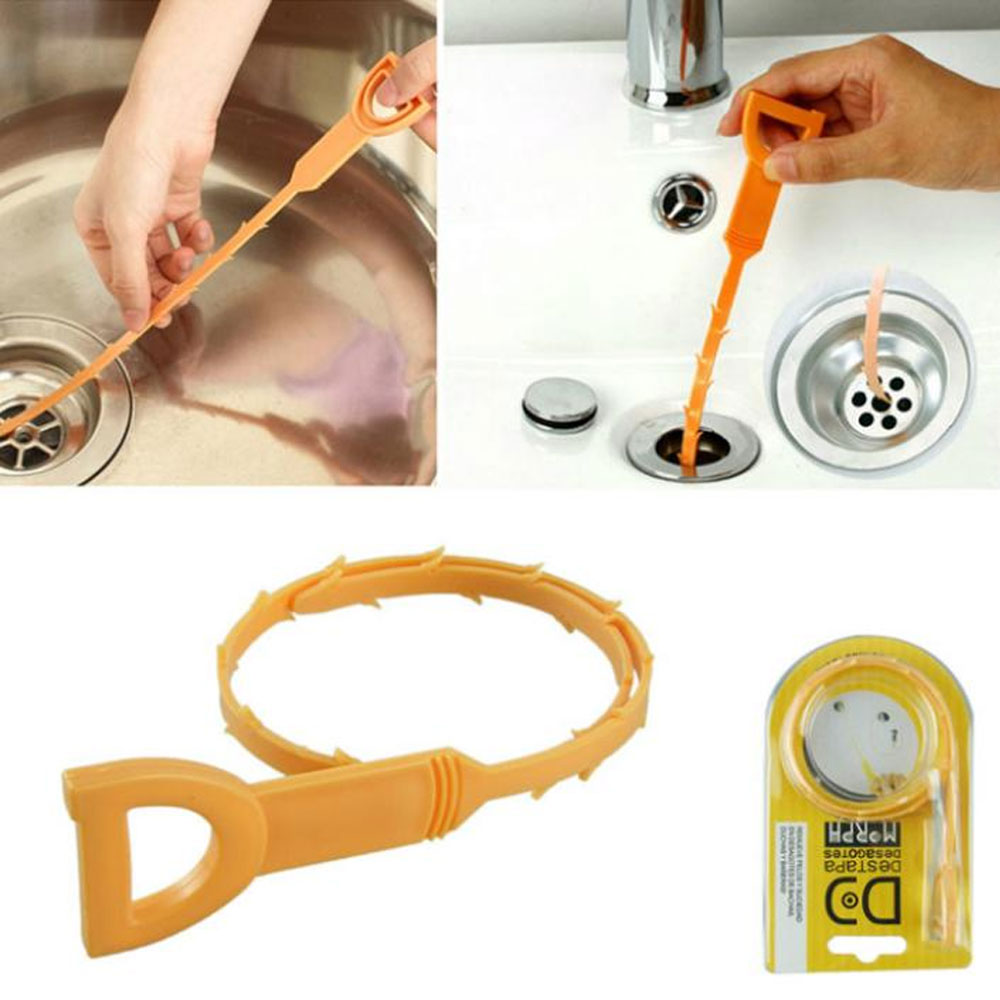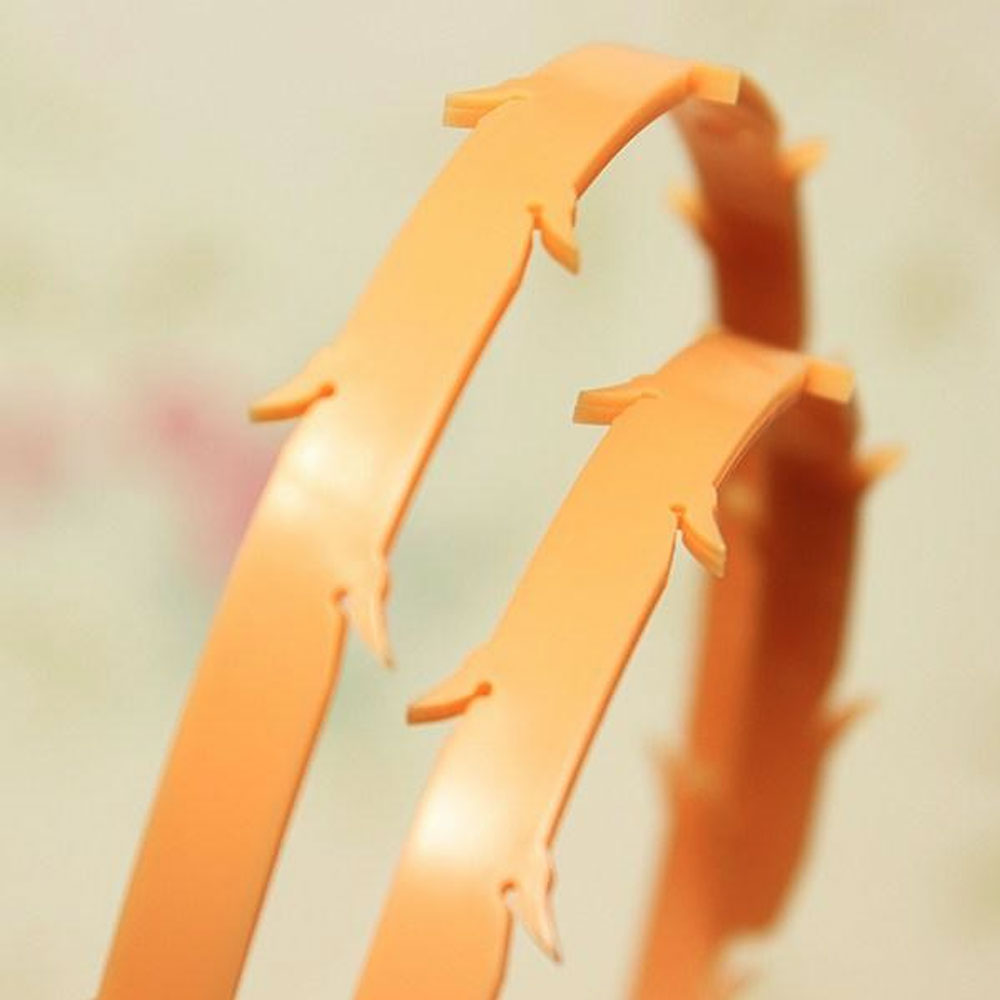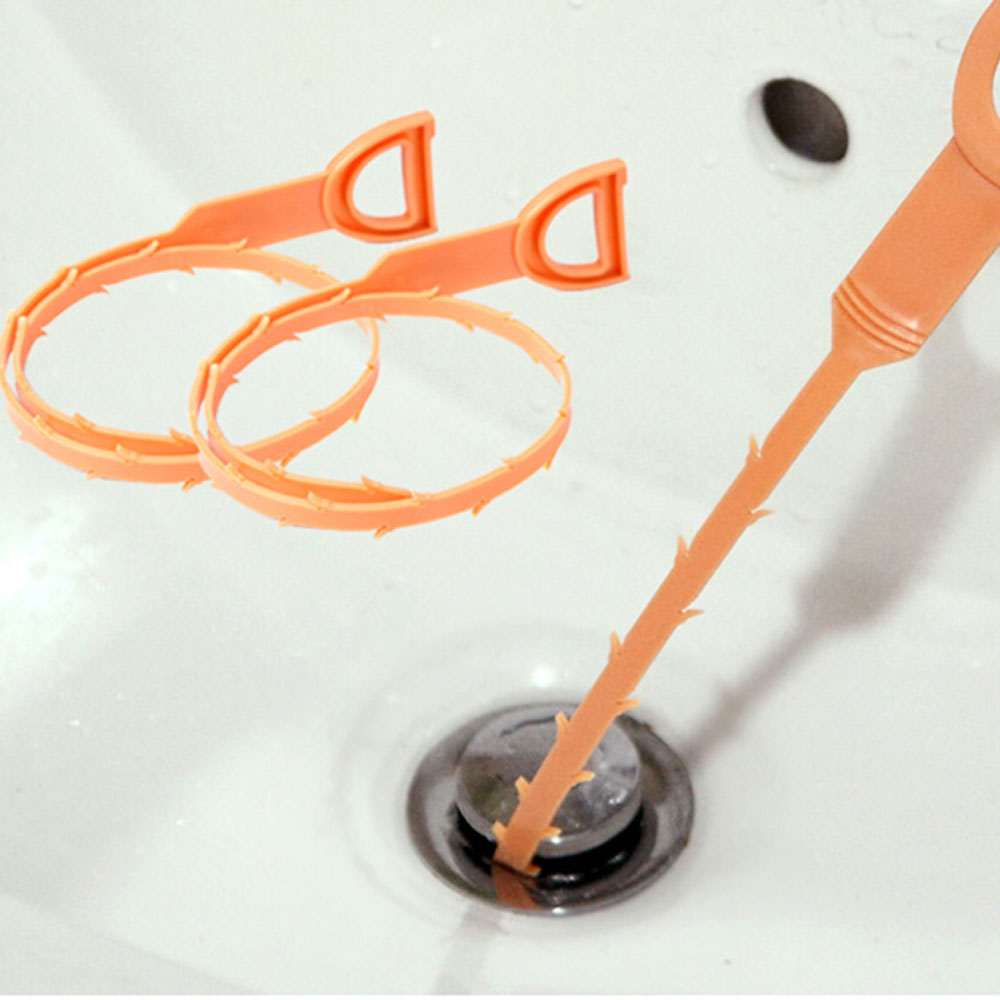 You Might Also Be Interested
Customers Who Viewed This Item Also View
Customer Reviews
Rey Orleans
Mar 29, 2019 1:27:08 AM
saved me a plumber visit
Pretty awesome! A single one cleaned out every hair-ball in the house. It turns out chemical drain cleaner wasn't working because the drains had some collecting hair. It saved me a plumber visit.
Aubrey Megan
Dec 10, 2018 10:01:32 PM
it worked great
Bought this item hoping to solve drain problem in bathroom sinks. It worked great! Pulled out all the hair and gunk. Such a small price to pay for a problem solver.
Peter SImpson
Oct 25, 2018 12:01:07 AM
worked just fine
Worked just fine in our standard drains. I was able to pull out and break up wife's hair from the shower and her sink. Just a minute and the drain was running. Amazing!

Oliver Fox
Oct 8, 2018 2:07:15 AM
saved alot of money
Saved yourself a lot of money, for buying these Orange snake cleaner. This is great for removing hair stuck in the drain. I definitely recommend to others.

Jeorge Underwood
Oct 4, 2018 11:35:57 PM
fantastic tool that work wonders
Fantastic tool that works wonders. It unclogged my sink and now my life is perfect! This little orange stick it may be the greatest thing ever invented! Many thanks!
Audrey Newman
Oct 2, 2018 10:26:39 PM
they saved me a plumber visit
A single one cleaned out every hair ball in the house. It turns out chemical cleaner wasn't working because the drain had some plastic stuck in them. They saved me a plumber visit. Many thanks!
Irene Clover
May 7, 2018 11:27:02 PM
great value and it worked great
Great value and it worked well on a clogged tub drain. The snakes were long enough to penetrate the trap. Worked much better than liquid plumber which I tried prior to the snakes.
Dorothy Miller
Jan 15, 2018 11:26:30 PM
i love these little gem
I love these little gem! I have tried liquid drain openers with mixed results and these have been great! I highly recommend that any home owner have one or ready for slow drains. Many thanks!
Sonia Newman
Apr 12, 2017 12:55:56 AM
worked perfectly
Worked perfectly! I used on sink drain and tub. It gets the job done. Amazing product and great price!
Abigail Clark
Feb 14, 2017 6:10:24 PM
It's like a magic!
It's like a magic! It works very well and very useful tool! Pulled a wad of hair out of my shower drain thinker than my ponytail. This is the answer to my slow drain. Thank you.
Marlene Jackson
Feb 13, 2017 9:45:05 PM
amazing little thing
I was amazed at how well these worked. The sink in our master bath has a slow draining problem. I tried everything...Finally, I stuck one of these things in, pulled it out and a huge clump of hair came with it. It worked extremely well.
Lilian Harris
Dec 27, 2016 11:13:50 PM
it works great
Works great! This is really keep the hair out of the drain. I am glad to have found this amazing product. We don't need to worry about drain problems. Shower business is so much easier! Highly recommended.
Dan Fraser
Nov 8, 2016 5:35:35 PM
effective and easy to use
It is so effective and easy to use. I got dirt right away from my bath sink, hair that's trapped underneath and disgusting dirt... It's worked! I gave a couple of these to my siblings and they thanked me over and over:) Highly recommend
Jasmine
Oct 20, 2016 12:02:28 AM
Great Quality!
Amazing! Quickly and easy to use. Our shower gets clogged all the time because of my hair, so I have to snake the drain pretty frequently. This snake drains works well. Great product!

Liam Glover
Aug 24, 2016 11:57:45 PM
thing is amazing
This thing is amazing! I keep one beneath all the sinks in our house for routine hair-ball removal. Just shove it down the drain and pull up the gunk ... but I strongly recommend you have a bucket nearby or some paper towels, as what comes out of the drain is pretty gross. I will admit that the stuff it brings up looks gross but that is a small price to pay for a clean drain. This is something that will solve my drain problems with out damaging either my septic field or the environment.
Jaxon Johnson
Jul 18, 2016 8:50:26 PM
Awesome drain snake!
This is a great product. It is an all natural drain snake . We always seem to have a clog in one of our showers and this snake cured it with no problem. It is long enough to get the job done by pulling out all of the gross things that hide deep in your drain. And, with two in the package, what a value! This really is a must have for anyone who wants to save money by first attempting to fix their clogged drains before calling a professional
tetrat
Dec 30, 2015 4:07:06 AM
not as easy as it looks
This snake is sharp and I thought it would go past the stoppers in the sink. It will not, I still have to take the stopper out. But it does grab a lot of gunk.
Write Your Own Review