Made for Motorola Atrix 4G
Features & Highlights
Why you should buy this product
Original OtterBox Motorola Atrix 4G Impact Series Silicone Case w/ Screen Protector, MOT1-ATRIX-20-E- Black By wrapping your Motorola Atrix 4G in the OtterBox Impact Series, you are truly doing yourself a favor. The inner-coring inside the silicone dissipates shock away from your ATRIX, so harmful impact is no longer as dangerous as it once was. If you want a simple, slim (yet mighty) silicone case, you've come to the right place. The OtterBox Impact Series for Motorola ATRIX 4G is Now Available! Original OtterBox Motorola Atrix 4G Impact Series Silicone Case w/ Screen Protector, MOT1-ATRIX-20-E- Black features Original Otterbox Impact Series Case Self-adhering clear screen protector Durable silicone skin with inner-coring Inner coring for added protection Self-adhering clear protective film included Access to all buttons and features Case provides added protection against minor bumps. Case is NOT protective against water.
Brand: Otterbox Color: Black Otterbox: MOT1-ATRIX-20-E Notes: Case NOT protected against water. Will provide added protection against bump and shock. Original OtterBox Motorola Atrix 4G Impact Series Silicone Case w/ Screen Protector, MOT1-ATRIX-20-E- Black
You Might Also Be Interested
Customers Who Viewed This Item Also View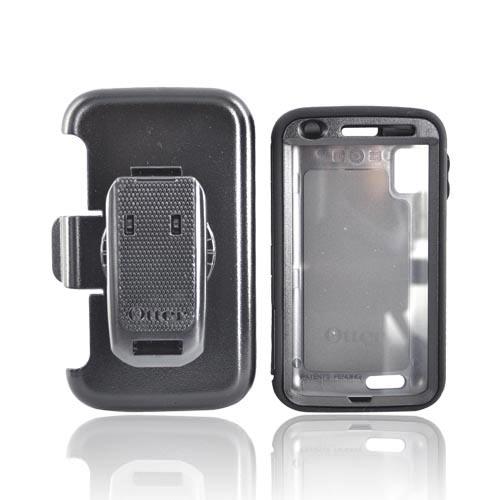 Customer Reviews
Gary Knight
Apr 9, 2011 12:21:49 PM
Otter Box kicks
The case fits like a glove and protects my Atrix.

Pros:
Like the way it fits.
randal
Apr 8, 2011 3:25:31 PM
new product half the price of local at&t store
Arrived in a reasonable time and in good condition. Cheaper than other stores.

Pros:
Not as bulky as hard otter box. Protects phone from bumps

Cons:
The soft otter box is hard to get out of caseses or pocket.
Write Your Own Review