Features & Highlights
Why you should buy this product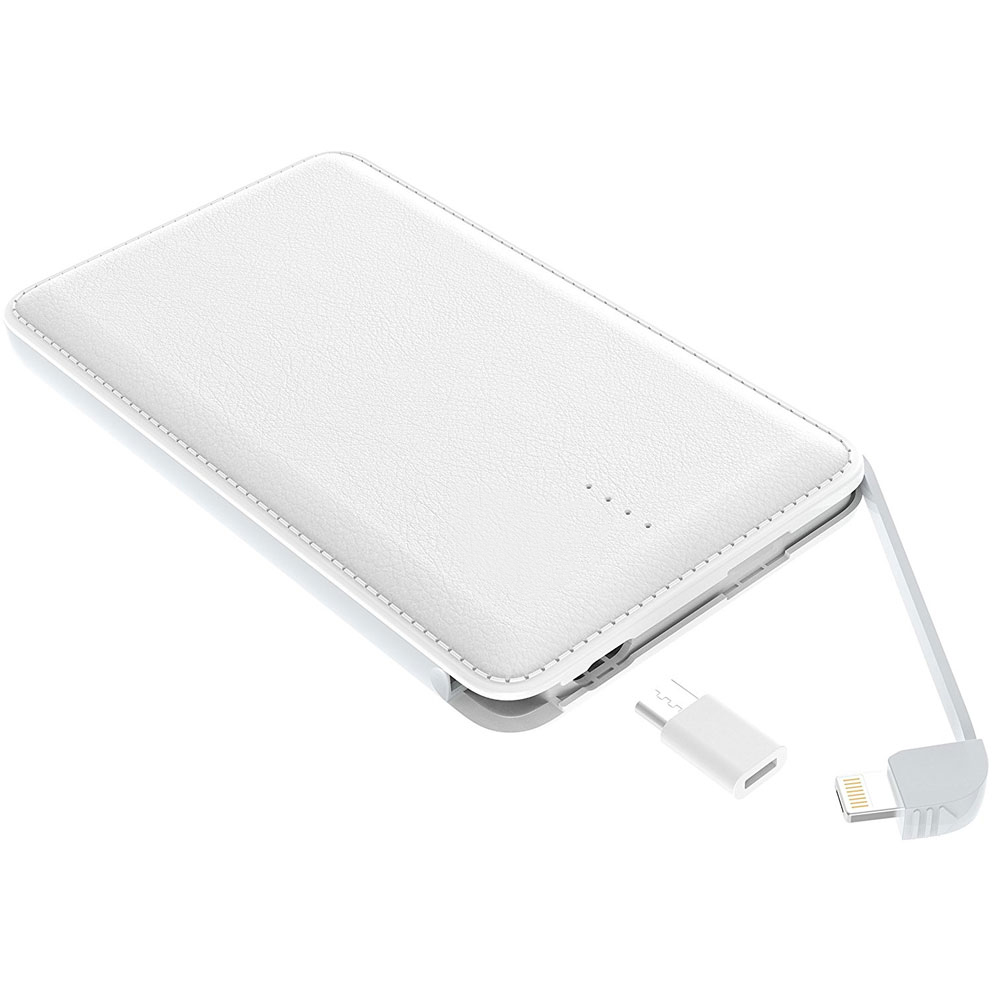 [REDshield] Powerbank, [2500 mAh] Universal Lithium-Polymer Power Bank Portable Charger w/ Integrated Micro USB, Lightning, & Type-C Adapters - Fast Charging!
Whether you're at home, on the road, in the air, or any remote location, you can trust the REDshield 3-in-1 portable power bank as a backup power solution to keep your important electronic devices powered up. Unlike other power banks, this one comes with any connector you would need to charge up, conveniently integrated on the charger. With a nice faux leather finish, you can charge in style!
Compatible With Popular Devices: Samsung Galaxy S8, Samsung Galaxy S8 Plus, LG G6, Apple iPhone 7, Apple iPhone 7 Plus, LG V20, Samsung Galaxy S7, Samsung Galaxy S7 Plus, Apple iPhone 6/6S, Apple iPhone 6/6S Plus etc.
Very Unique: With the integrated charging arm and adapters, you don't have to carry any cables with you.
Universal: This power bank can charge Micro USB, Lightning, and Type-C devices.
Ultra Slim: Why carry a around a bulky power bank when you can sport this super slim one [6.6 mm/ .26 in]
LED Indication: RED - charging portable battery, BLUE- charging device
LED Capacity Indicator: 1 blink 25%, 2 blinks 50%, 3 blinks 75%, 4 blinks 100%
Battery Details: Li-Polymer 2,500mA /3.8V. Input: DC 5V-1A, Output: DC 5V-1A
Disclaimers Make sure power bank is fully charged before first use. Avoid using a car charger to charge the bank. Full charge time is approx 4 hours, but can vary by device. Power bank is NOT waterproof and can not be used underwater.
You Might Also Be Interested
Customers Who Viewed This Item Also View