Features & Highlights
Why you should buy this product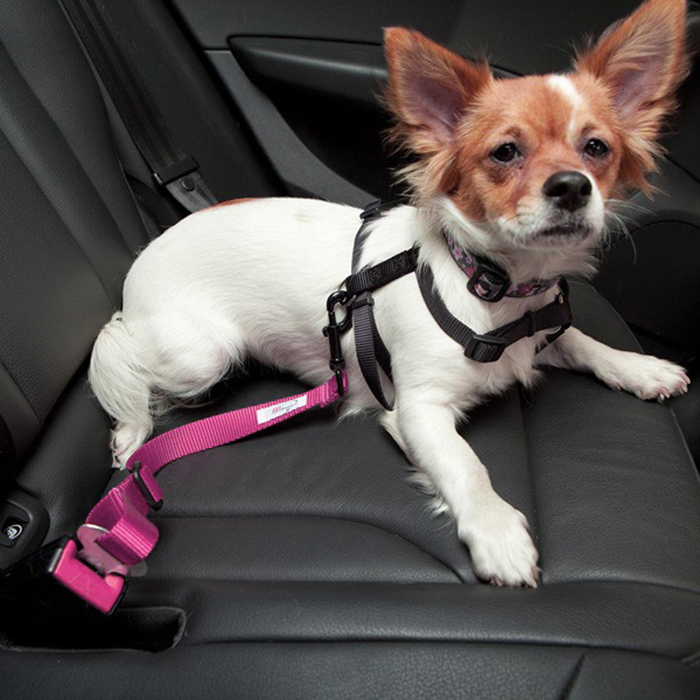 Adjustable Pet Car Seat Belt [Pink] Keep Your Dog Safely Restrained While Driving!
Do you want to drive out with your pet without worry about the security of your pet in the car or his naughty Now here come Black Universal Adjustable Pet Car Seat Belt will meet you demand. This Universal Adjustable Pet Car Seat Belt is made of nylon webbing straps, it is easy to operate and take off, precisely insure the safety of your dog & cat when you are driving.
Keep your dog & cat safely restrained and secure in vehicle while driving
Adjustable strap, allows pet to sit, lie down or stand comfortably
Durable buckles and adjustable strap
Made of high quality nylon fabric
Size: 7.87" x 5.9" x 0.39"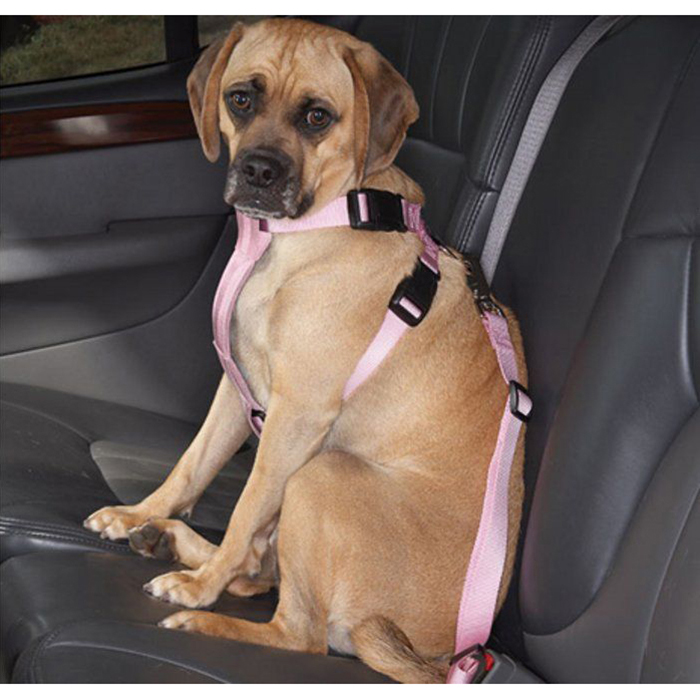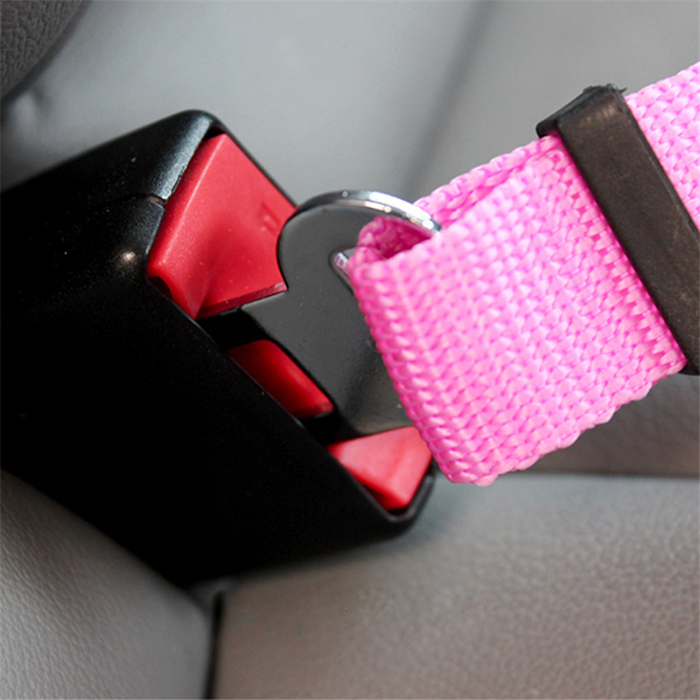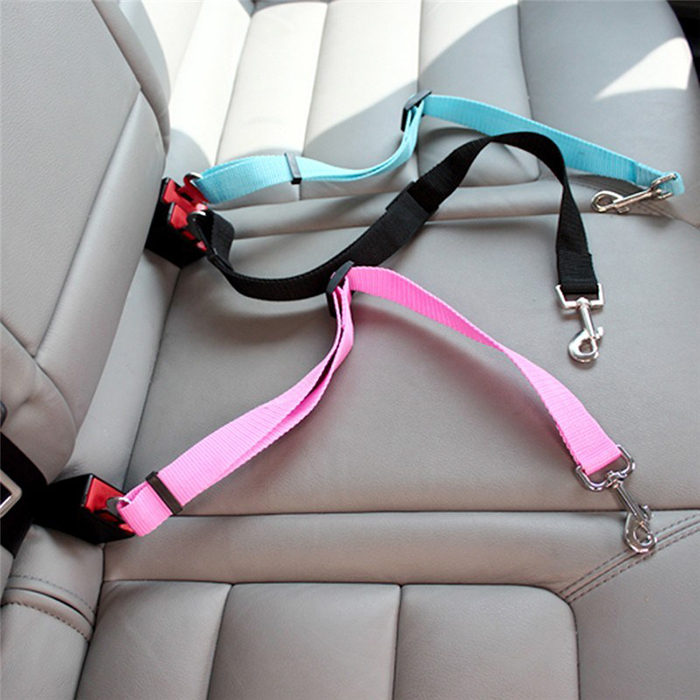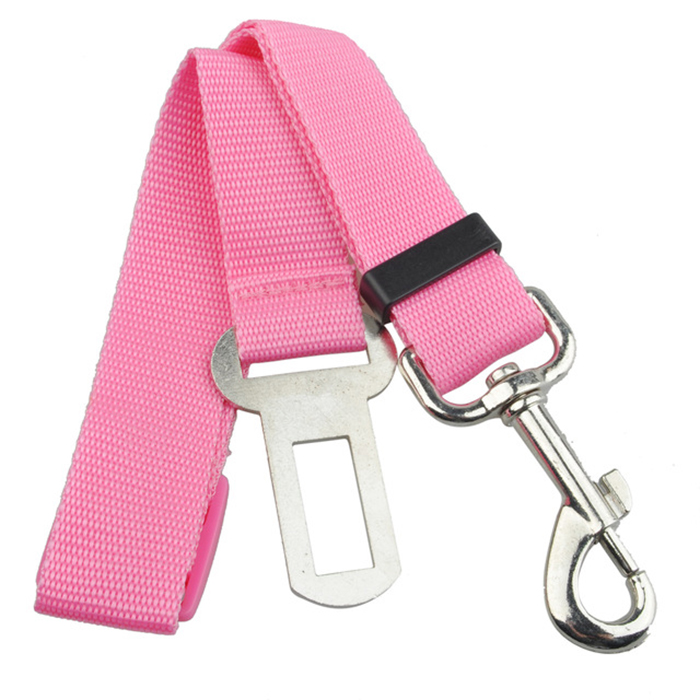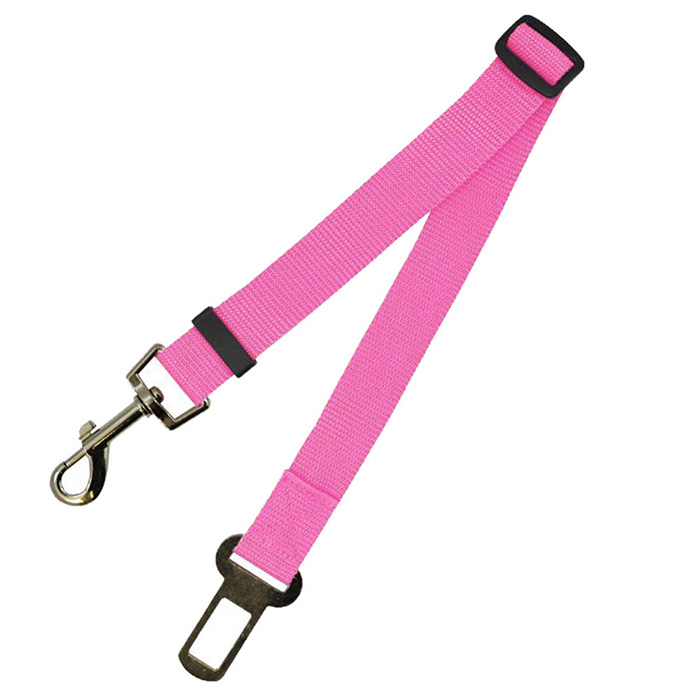 You Might Also Be Interested
Customers Who Viewed This Item Also View
Customer Reviews
Cathy Lim
May 31, 2019 1:26:02 AM
comfortable to use
It's sturdy and feels quite secure to me being attached to a child seat latch. The adjustable of the strap let us continue to use the booster and actually let's her sit or sniff at the window more comfortably.

Julia Fraser
Sep 11, 2018 12:29:45 AM
our great buddy companion
Finally, one that works in all our belts and it fits in all the buckles in my car. Very sturdy and well made. It keeps dogs from roaming in the car. Our great buddy companion!
Michelle Black
Sep 10, 2018 12:28:16 AM
works great
Our dog jumped out of the car window so we decided to try out this seat belt. Now, he can safely look out the window, and it works the buckles in both cars.
Madelaine Baker
Sep 7, 2018 12:44:38 AM
perfect to keep my dog in the backseat
I use this strap adjusted to the shortest setting and it is perfect to keep my dog in the backseat. She can stand up or lay down with this belt and she even falls asleep in the car! Perfect!
Liam Cortis
Aug 21, 2018 10:07:11 PM
to make sure car rides are safer
This little thing does a big job! Our pets are so important to us and we want them to be as safe as possible and this is cheap and easy way to make sure car rides are safer!
Dorothy Walker
Jan 22, 2017 6:18:05 PM
perfect color
Perfect color for my cutie puppy. This is safely harness, that give support and buckle fits great and easy to release. keeps my puppy safe and secured while driving. No worries anymore!

Write Your Own Review