Features & Highlights
Why you should buy this product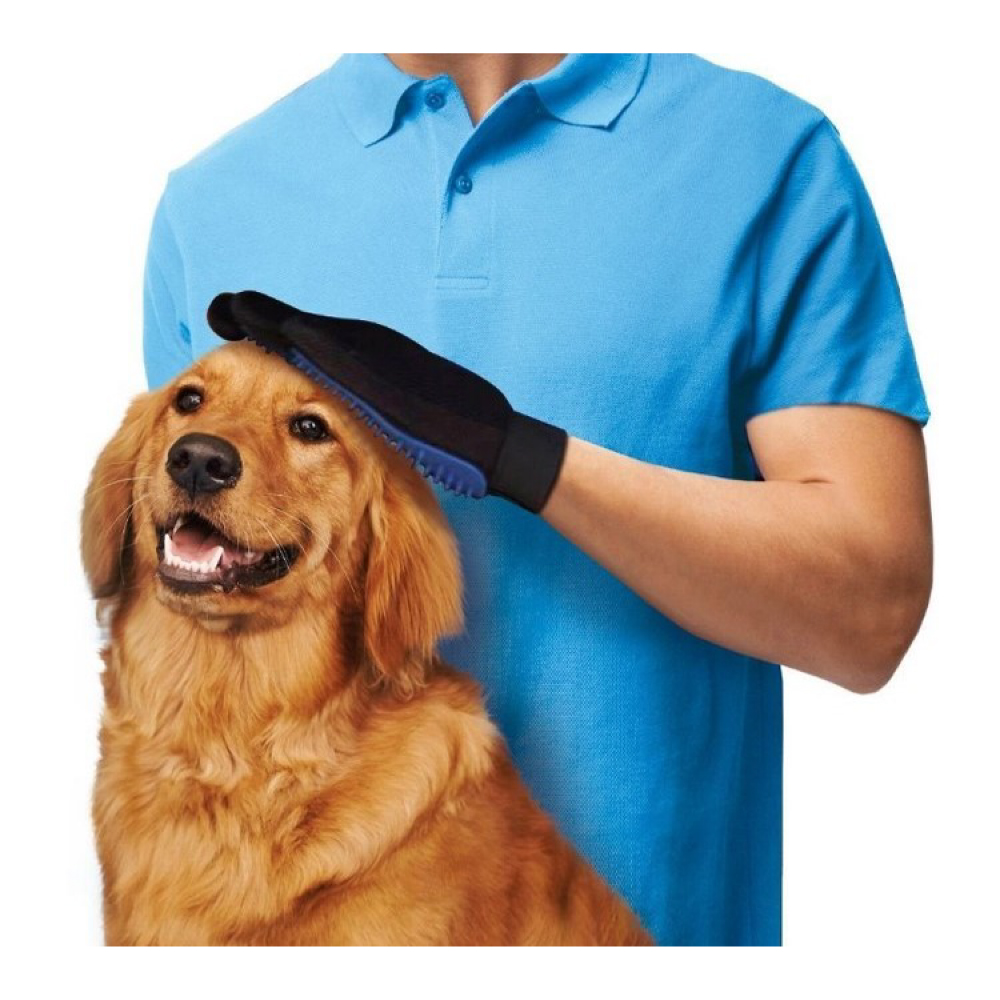 Does your pet shed a lot during the shedding season? Do you have fur all over your floor? Let's put an end to those situations with Eutuxia's grooming glove or brush! They're very simple to operate and will help groom your lovely pets while you pet or bathe them. Keep your pet's coat looking healthy and shiny with these handy items. Your pets will love being brushed as they're also being massaged and petted. Grooming glove or brush have tips that will hold the shedding fur while you groom them so it doesn't get all over the floor. You no longer have to sweep the floor after a deshedding session. It's a good practice to brush or groom your pet everyday to prevent a lot of shedding during the shedding season. It will work for any fur types: long, short, or curly. The tips are not painful at all and do not hurt your pet's skin so it's safe to use. Give your dog or cat some love with these grooming glove or brush. They'll love you forever!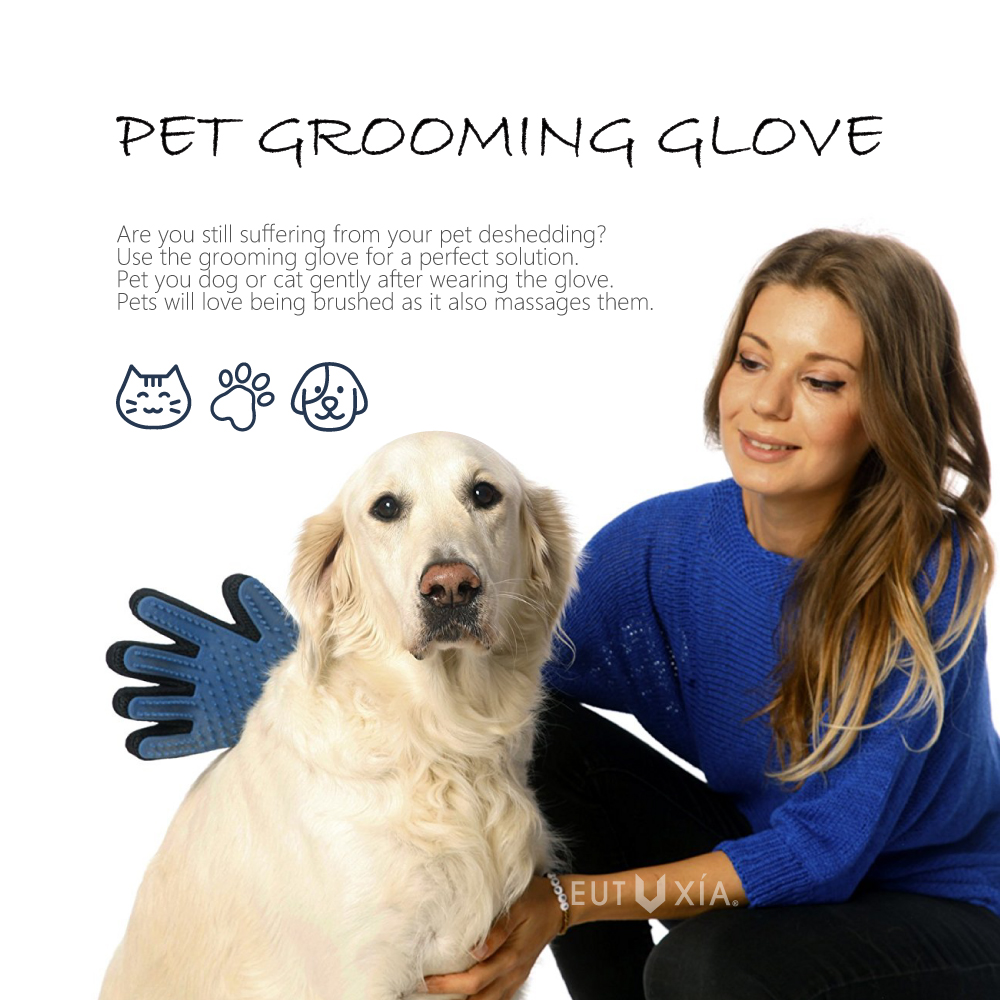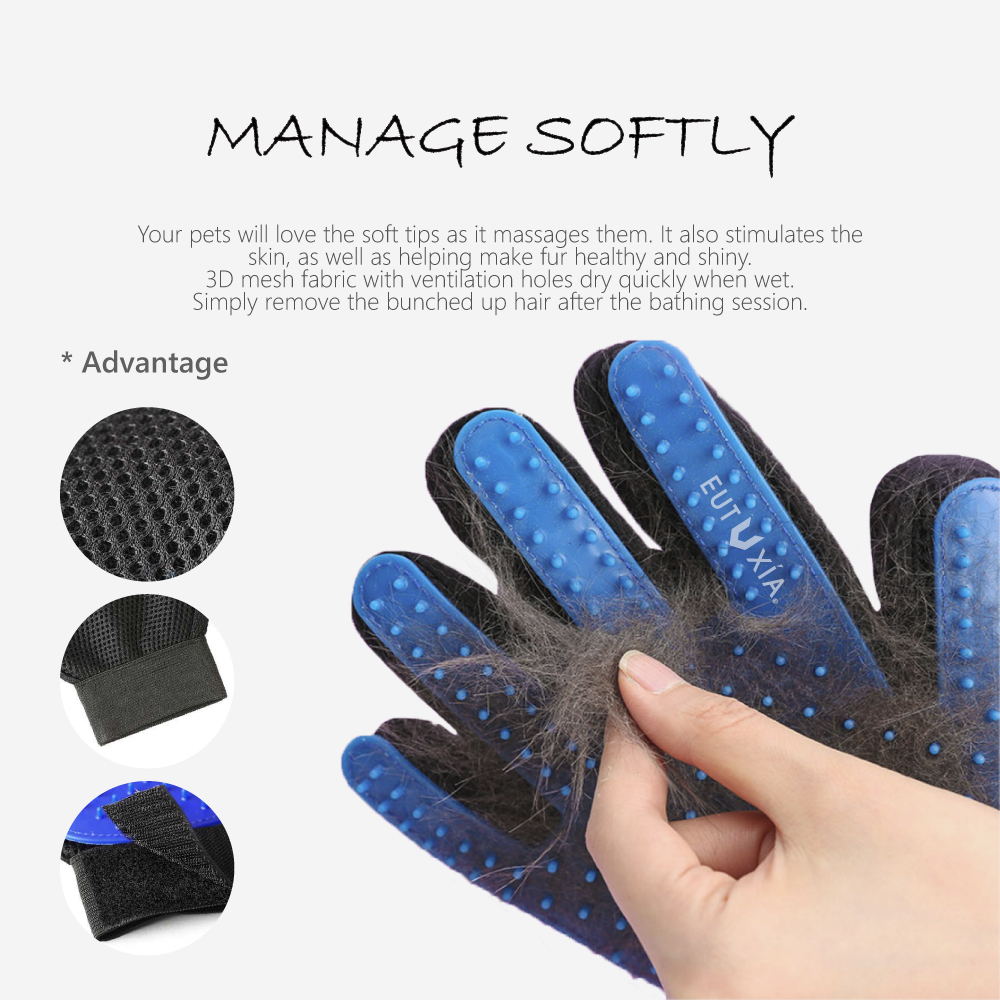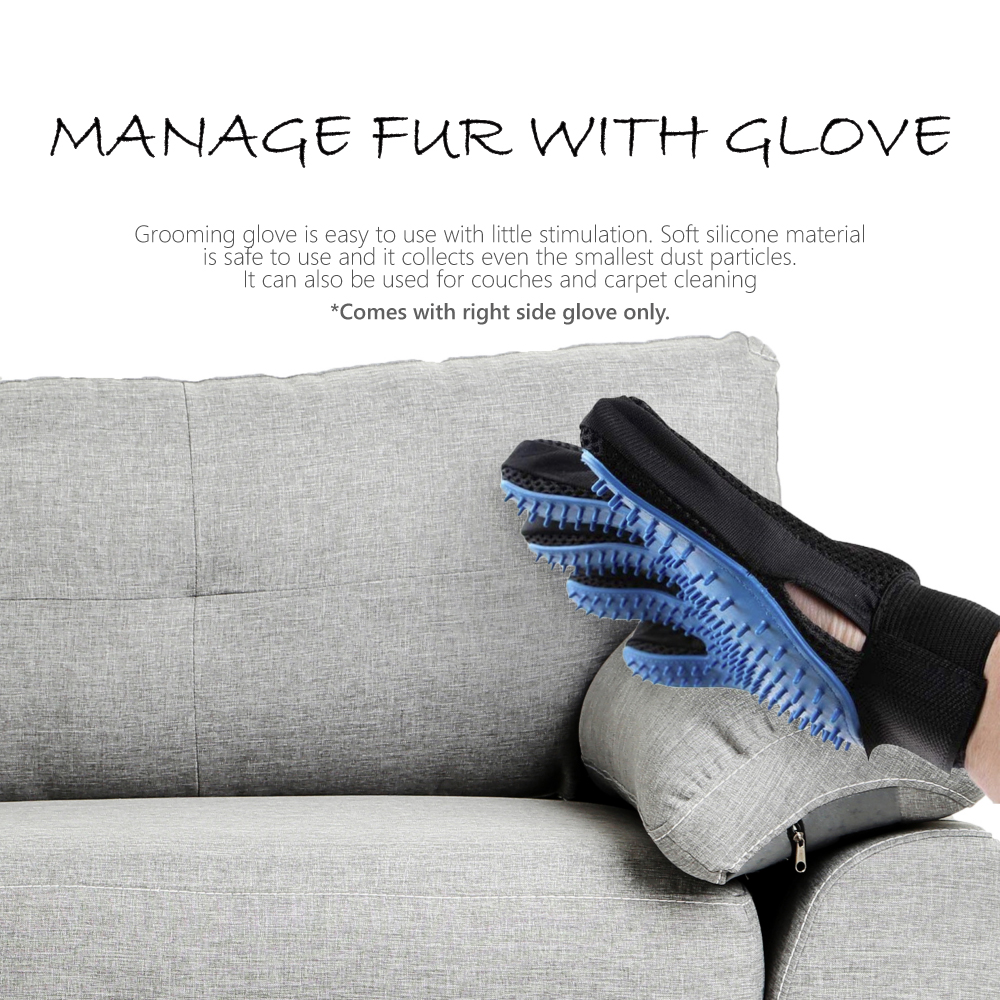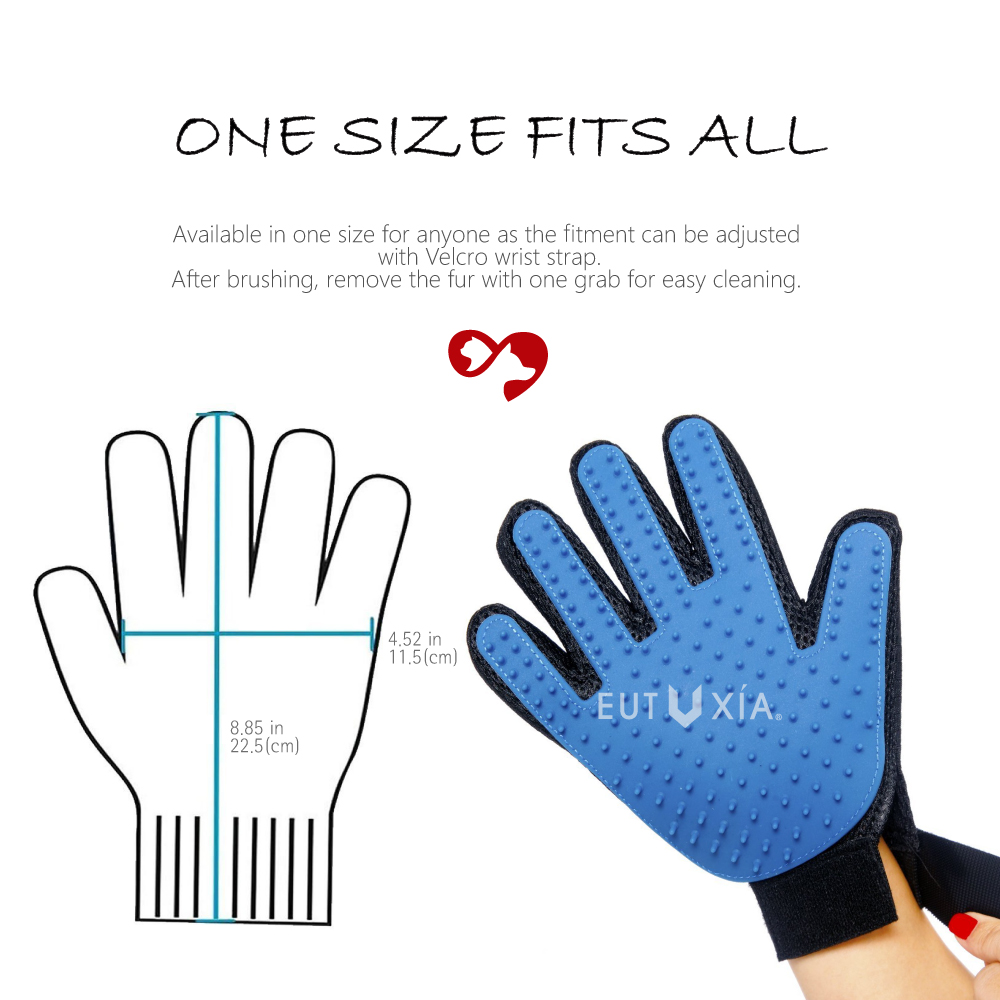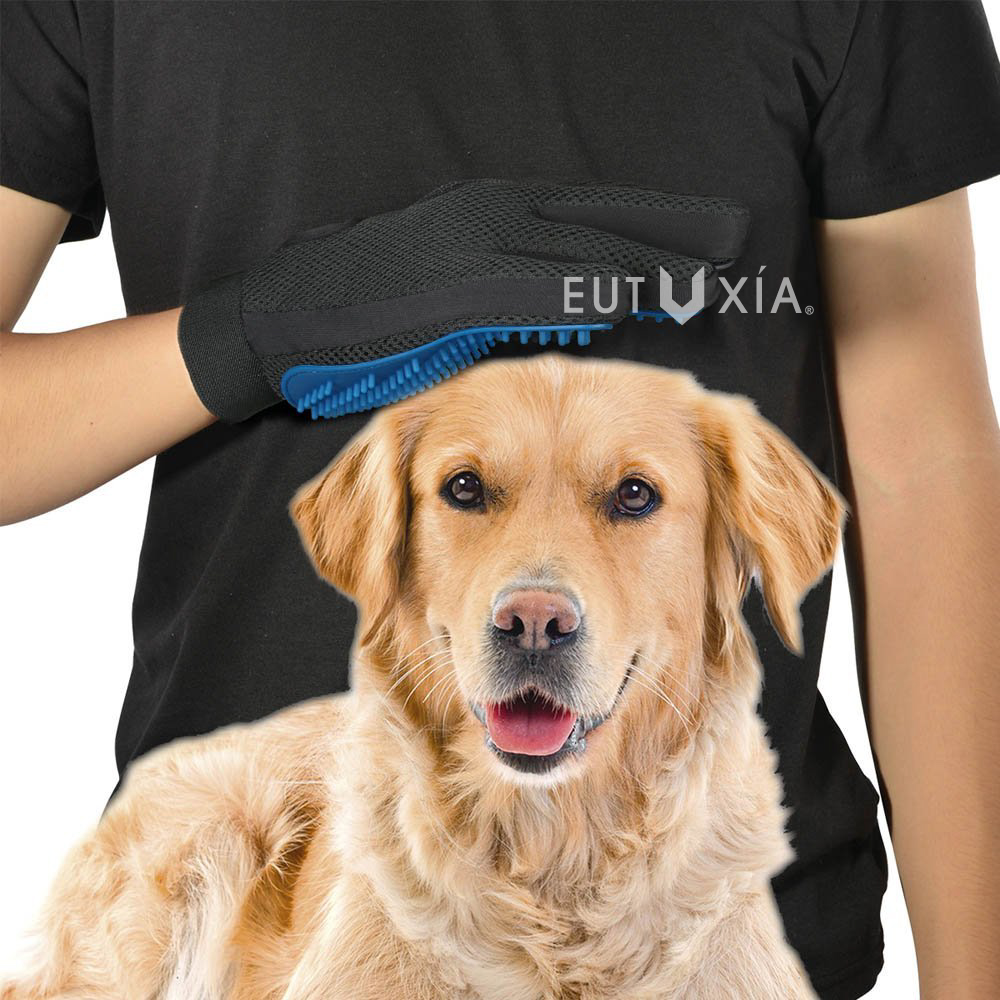 - Color:BLUE
You Might Also Be Interested
Customers Who Viewed This Item Also View
Customer Reviews
Arman Hitler
Sep 4, 2018 10:50:39 PM
keeping them beautiful
I love using this new pet grooming gloves! The hair just comes off with each massaging hand stroke. Easy to use and it helps us gather the fur while keeping them looking beautiful!
Fiona Miller
May 2, 2018 5:17:08 PM
my dog loves it!
Great idea and it works nicely! The tips are not oo hard, and they do a great job of pulling off the loose fur. My dog loves it!
Leo Mcdonald
Feb 21, 2018 8:06:36 PM
easy to use
Easy to use and works great for my long haired German Shepherd. I can rub him all over and most of the time he really enjoys it since I'm just giving him loving. Great job!
Caroline Gordon
Jan 24, 2018 11:02:35 PM
works great
Works great and my pets seem to like it too! It really takes the hair off and is comfortable for the user and my puppies. Awesome!
Stephen Penelope
Jan 23, 2018 9:37:05 PM
great invention
Wonderful gloves and easy tool for my long haired shedding cat! She gets a massage while I reduce the shedding hairs! Great invention!
Natalie Hudson
Dec 4, 2017 9:49:17 PM
my dogs love it!
My dog loves it! Works well to remove the loose hair and ideal solution to the shedding problem. Very satisfied.
Eric Robert
Nov 20, 2017 3:58:25 PM
wonderful product
Absolutely wonderful product I used it daily. My dogs and cats love it! This grooming glove is well made and does the job well. Very satisfied.
Write Your Own Review