Features & Highlights
Why you should buy this product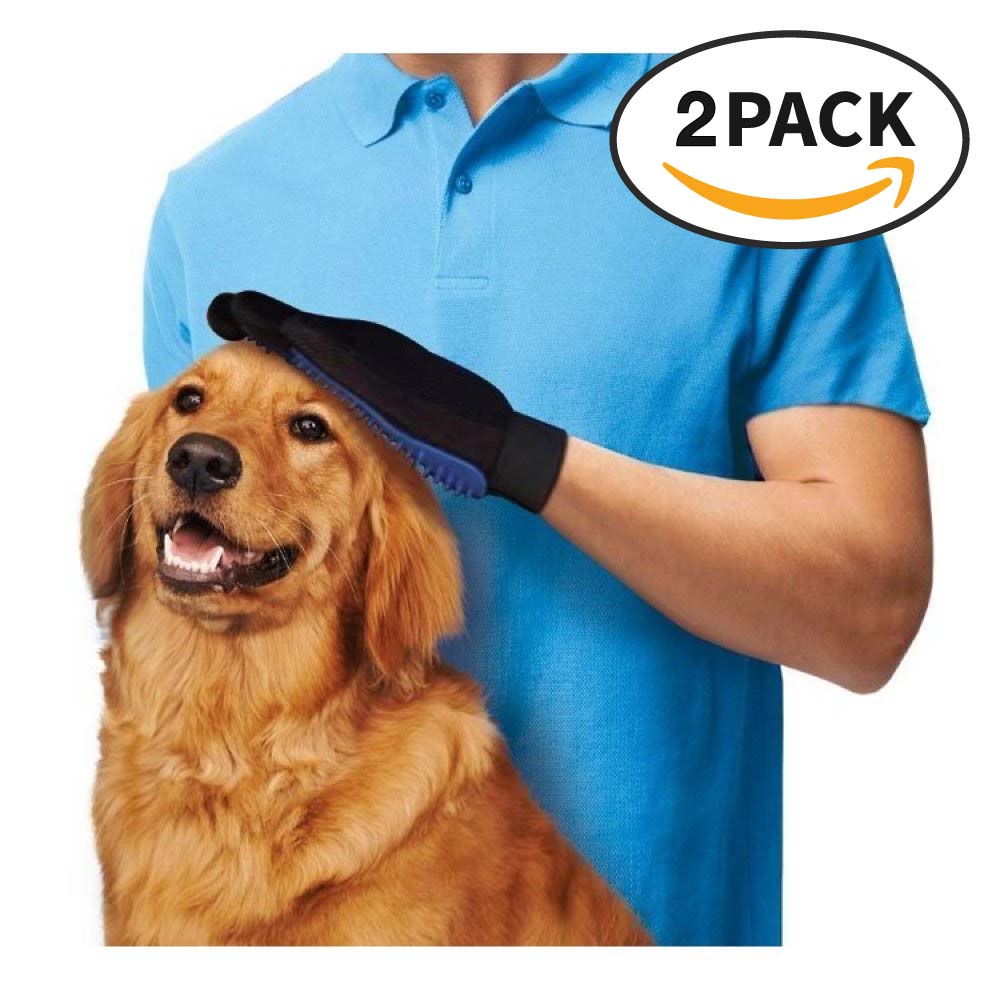 Eutuxia Pet Grooming Tools, Brush or Glove. Hair Remover for Dogs, Cats, Horses, Etc. Effective & Efficient Deshedding Tool While Massaging & Petting. Works with Long or Short Fur.
Does your pet shed a lot during the shedding season Do you have fur all over your floor Let's put an end to those situations with Eutuxia's grooming glove or brush! They're very simple to operate and will help groom your lovely pets while you pet or bathe them. Keep your pet's coat looking healthy and shiny with these handy items. Your pets will love being brushed as they're also being massaged and petted. Grooming glove or brush have tips that will hold the shedding fur while you groom them so it doesn't get all over the floor. You no longer have to sweep the floor after a deshedding session. It's a good practice to brush or groom your pet everyday to prevent a lot of shedding during the shedding season. It will work for any fur types: long, short, or curly. The tips are not painful at all and do not hurt your pet's skin so it's safe to use. Give your dog or cat some love with these grooming glove or brush. They'll love you forever!
You can now groom your dog, cat, horse, or any pets while they enjoy their massage with the pet grooming glove. They'll enjoy the deshedding session as they're being petted with gentle and soft silicone tips.
Made of durable soft silicone and breathable mesh, grooming glove is safe for you and your pet. Glove surface is soft silicone which massages your pet while you groom them. Soft tips help untangle bunched up fur while lifting dirt from it.
Have small or big hands No worries! Adjustable velcro strap makes it possible to fit for any hand sizes and provide you with a perfect fit for that firm grip.
Grooming glove works for any type of fur whether it's long, short, or curly that does not hurt your pet's skin. The soft tip holds the shedding fur to ensure that it doesn't get all over the floor while you groom your dog or cat.
Use the grooming glove for your pet's bath time! They'll enjoy bathing sessions as they're being massaged, petted, and being cleaned. It can't be any more convenient for you and your pet.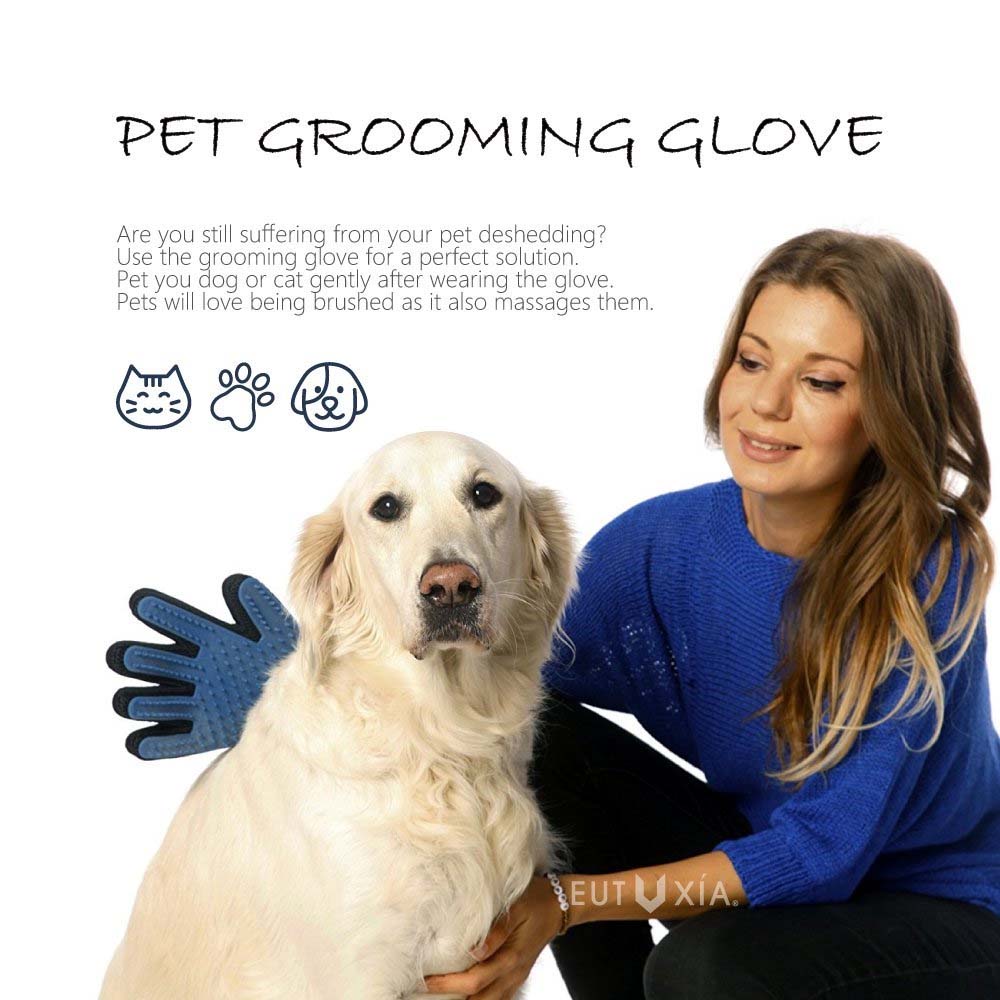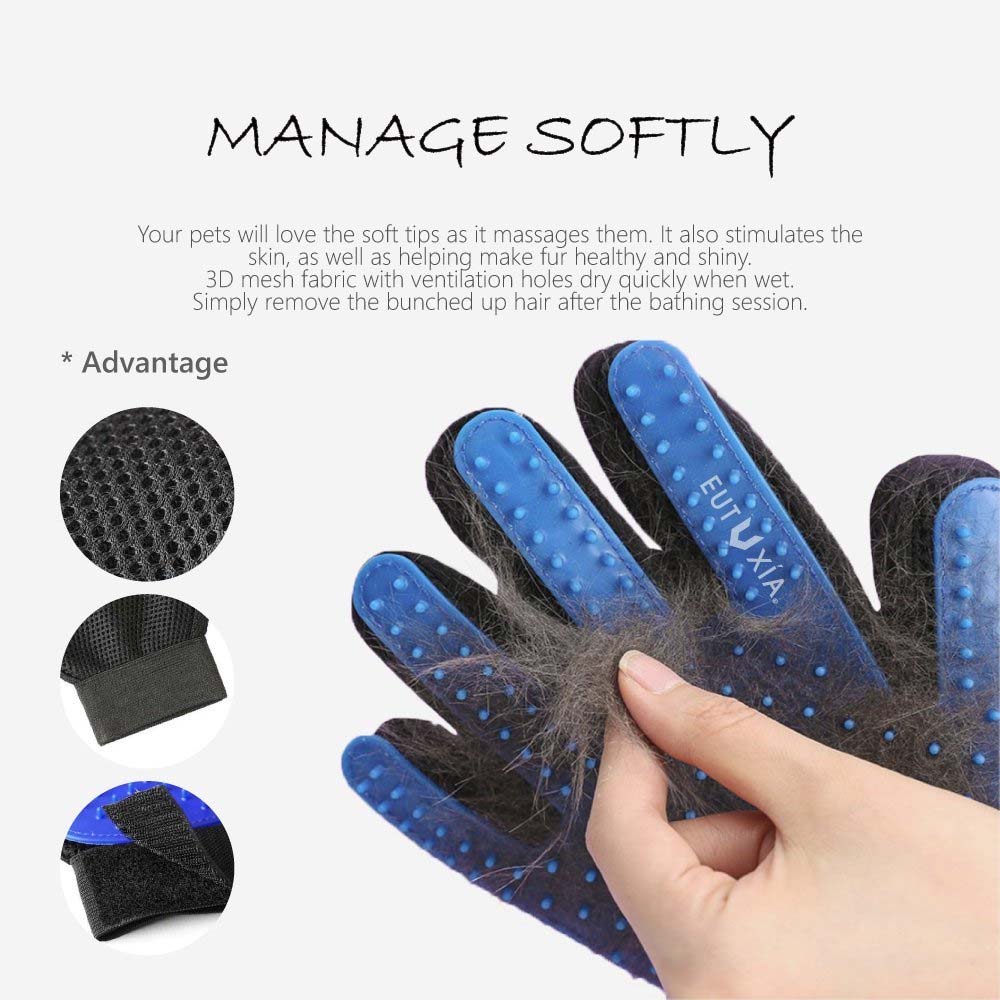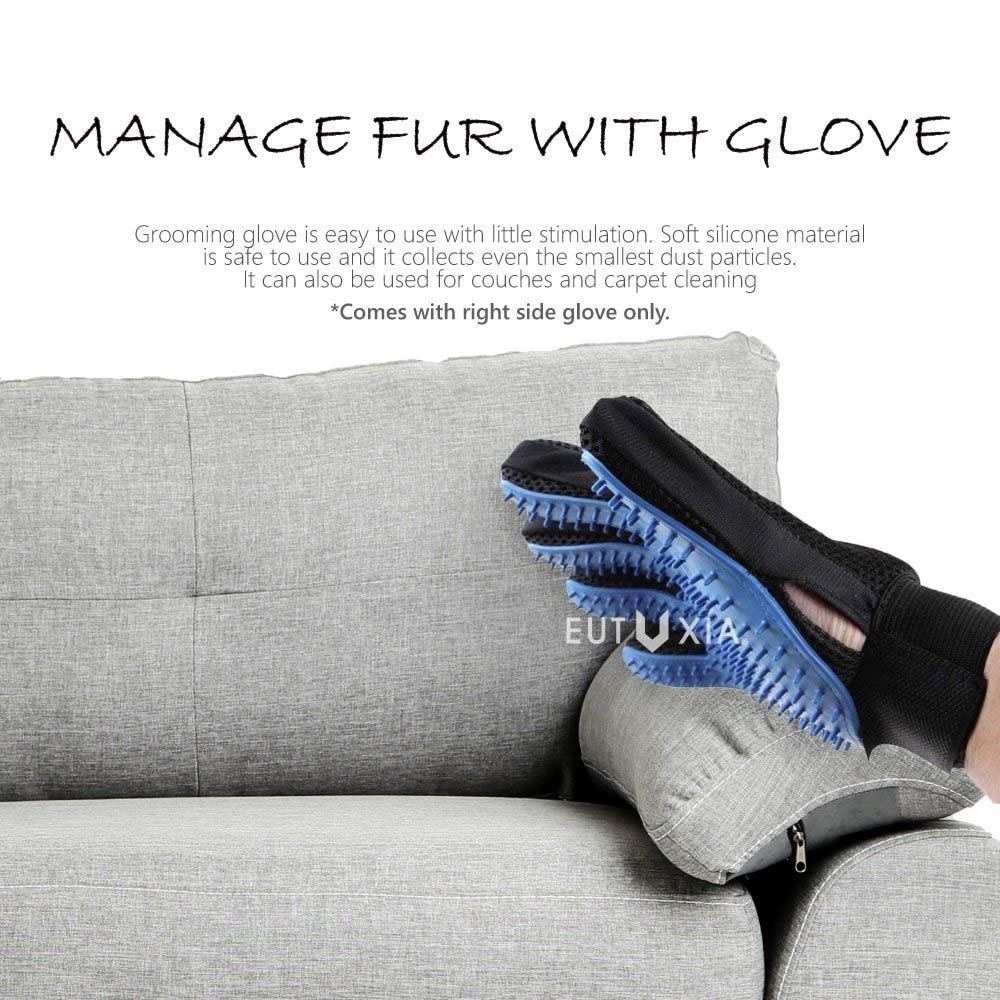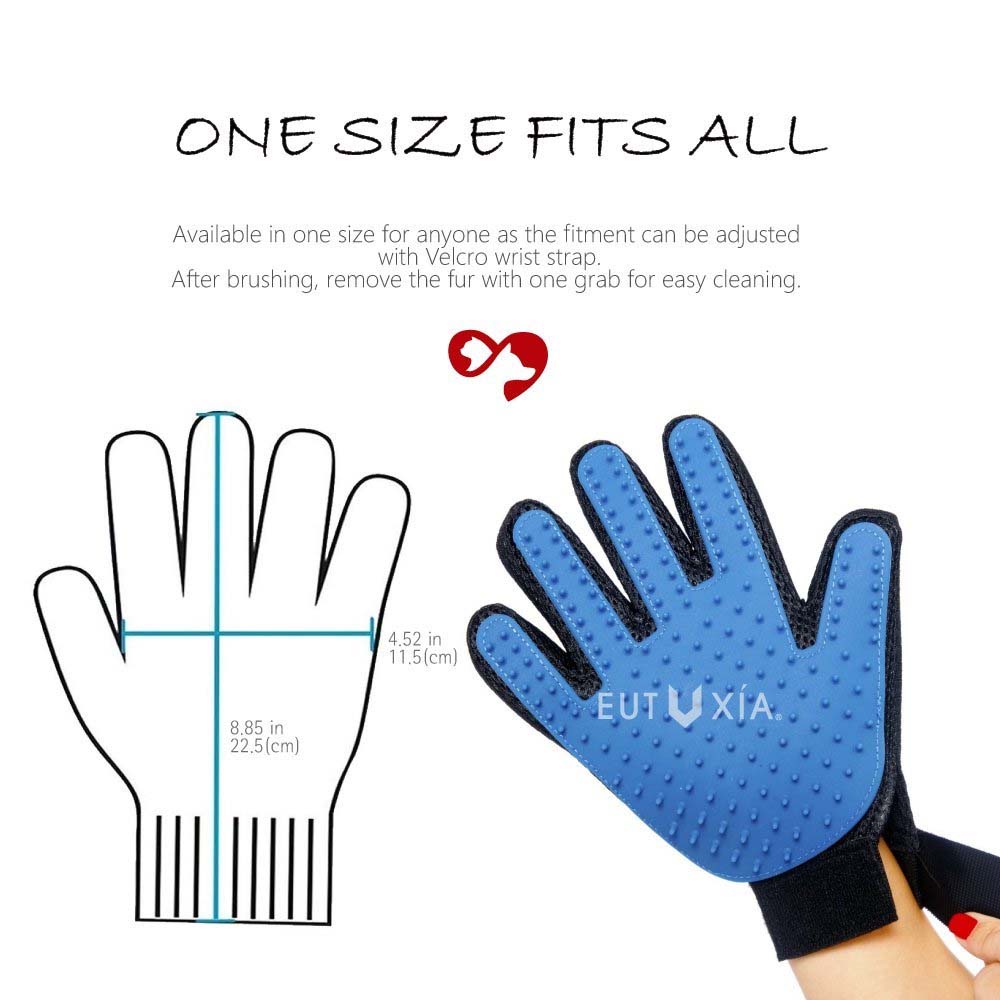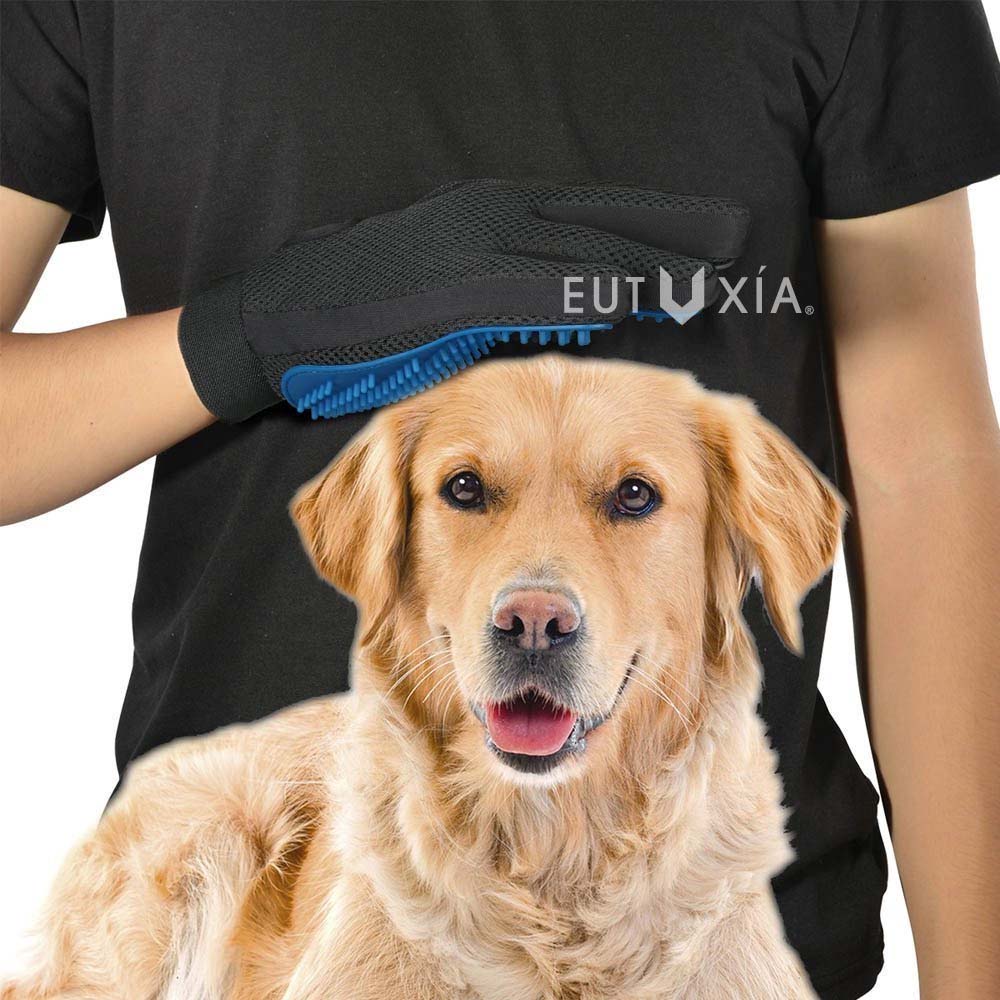 You Might Also Be Interested
Customers Who Viewed This Item Also View
Customer Reviews
Ryan Harvard
Dec 12, 2018 8:53:18 PM
easy to clean up
Best pet grooming and it makes brushing my cat so much easier! Now, it is true all the hair does not stay on the brush but does fly around. Easy to clean up and a little massage for her.

Eric Langdon
May 2, 2018 6:41:12 PM
very pleased with my purchased
My puppy is 10 months old and sheds like crazy. These gloves are perfect and very helpful because my does not being brushed by those rough brushes and tries to bite them. Very pleased this purchased!
Write Your Own Review