Features & Highlights
Why you should buy this product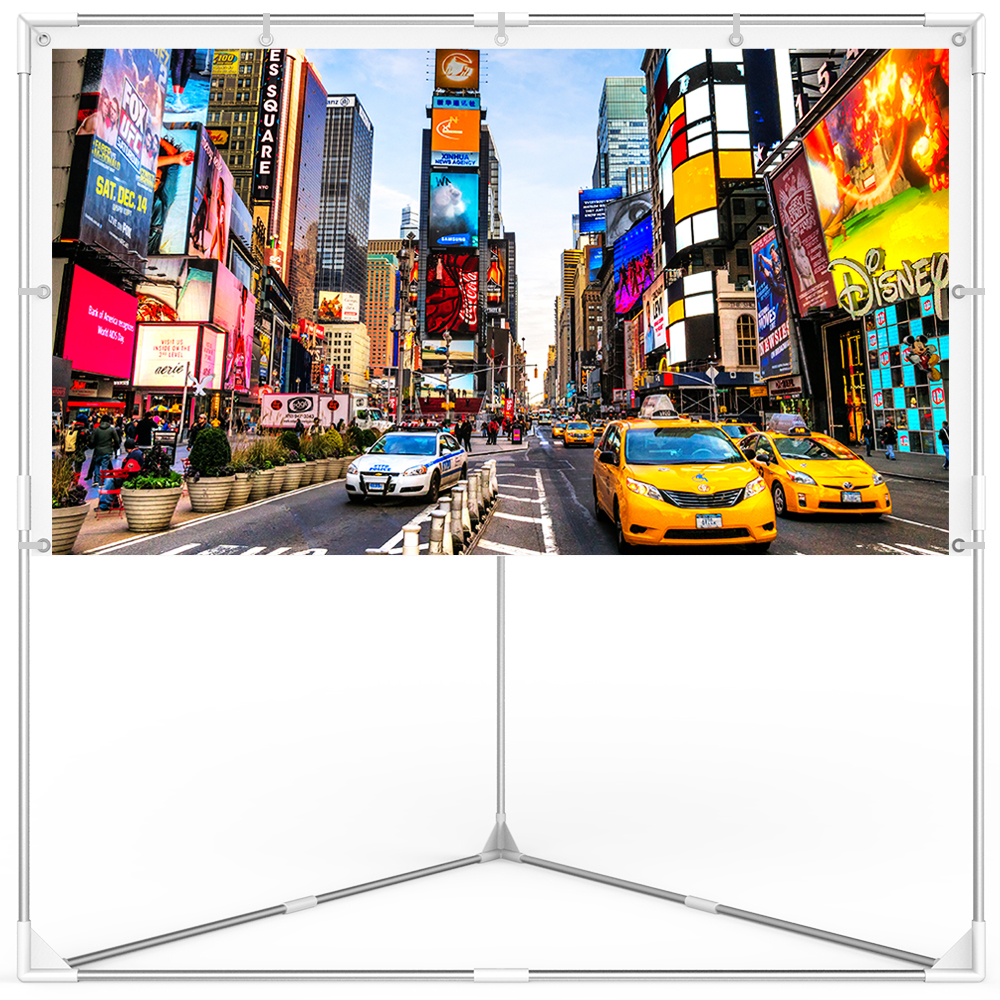 JaeilPLM Outdoor Projector Screen is good for any events, whether it be for neighborhood block parties, family movie nights, sporting events, or eSports events. Our projector screen offers a large viewing area for movies and streaming. Enjoy time with your family and friends while the weather is nice and warm. Our triangular base design provides strong and rigid construction against the wind. Our screen comes rolled to prevent from wrinkling. Ours is ready to use as soon as you take it out of the box, unlike the ones that come folded, where it takes few days for the wrinkles to disappear or never disappear at all. The setup is fairly simple. While we recommend installation with two people, it is possible to install it by yourself. Installation takes about 10 to 15 minutes. When youre finished with the projector screen, all the parts can be neatly packed into an included carry bag for easy portability and storage..
The triangle prism design is the most effective when it comes to stability! It can withstand against wind without any problems. The poles are made out of lightweight aluminum material and is easy to setup, while providing the best portability and stability. The triangular prism shape contributes to the sturdy posture of the stand so that it can withstand against winds to prevent interruption during your movie sessions. The tension is applied in all directions to help keep the screen flat for maximum wrinkle-freeness..
Made of high quality PVC matte material, our 4K compatible, 16:9 ratio, and 1.1 Gain projector screens provide the smooth matte surface that exhibits a flicker-free display and naturally disappearing wrinkles. Our screens are rollable that have little to no wrinkles while the folded screens contain many. Our screens are ready to be used straight out of the box! No need to wait a few days for wrinkles to disappear. The back of our screens are covered with a black coating to completely block the light for a better viewing experience.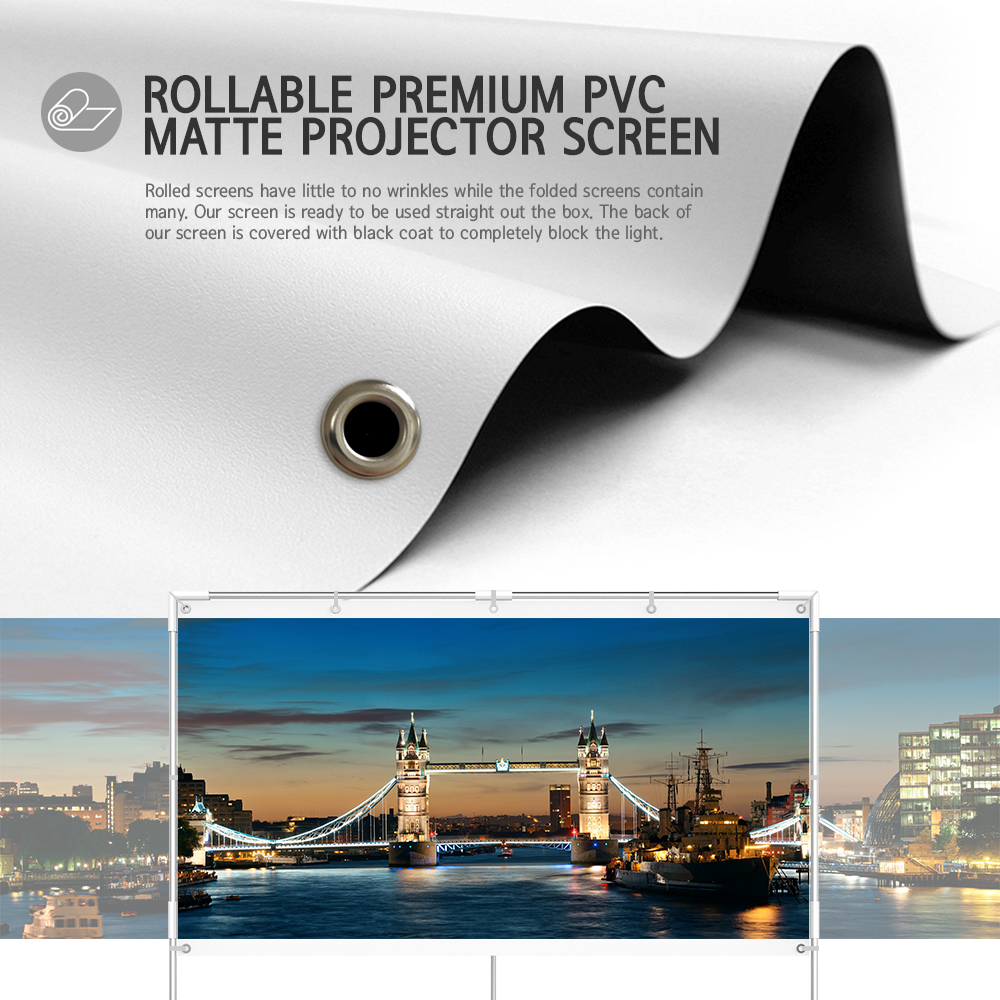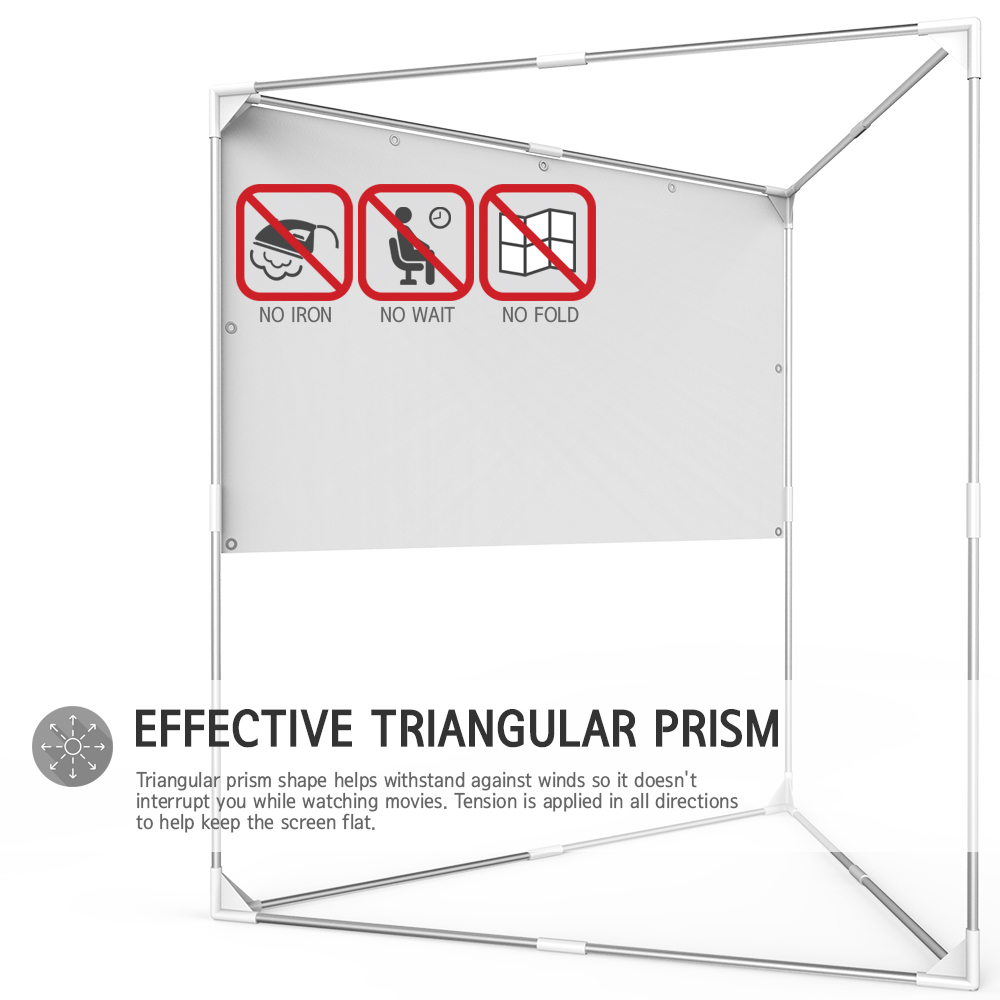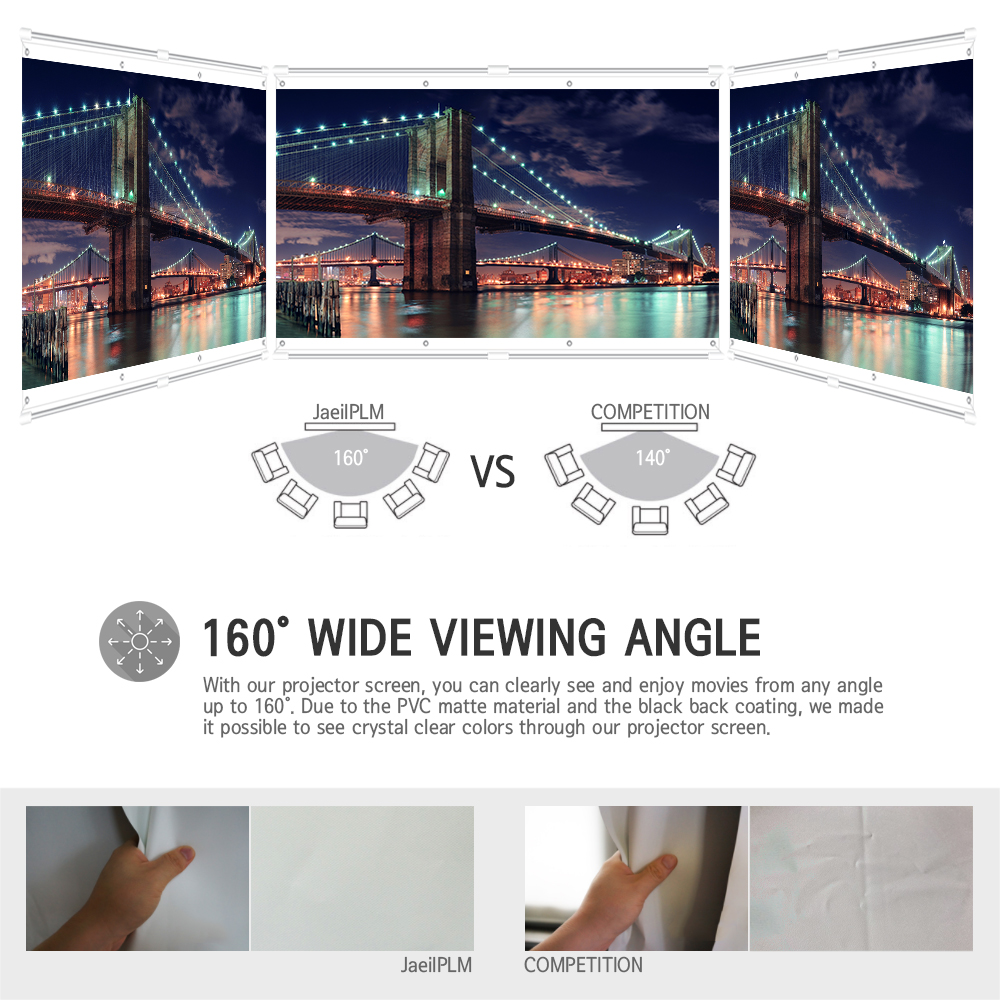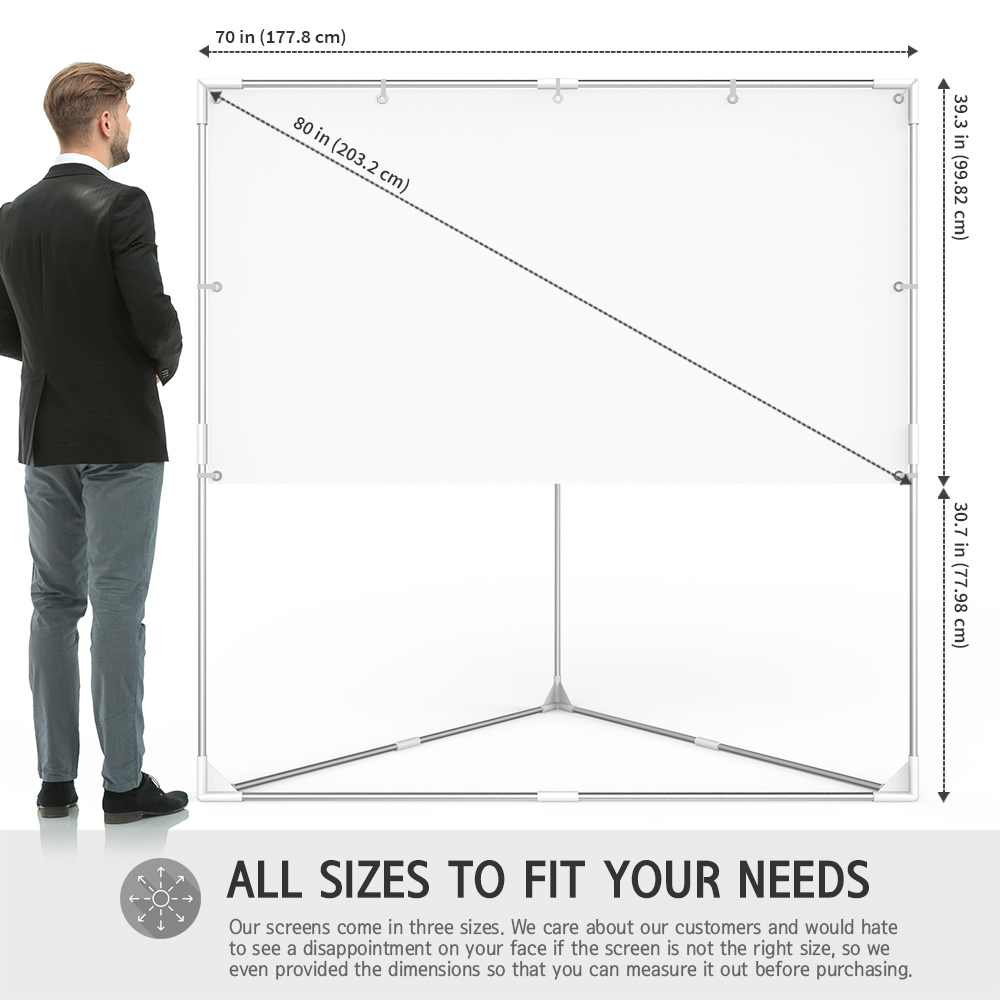 - Color:WHITE
You Might Also Be Interested
Customers Who Viewed This Item Also View