Features & Highlights
Why you should buy this product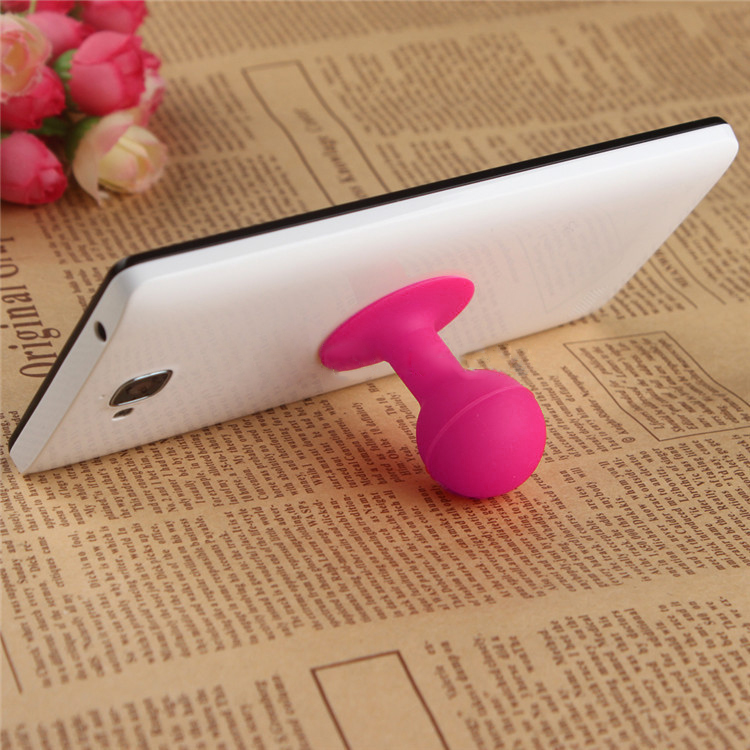 Portable Cell Phone Silicone Suction Ball Stand Holder - Hot Pink
Universal Portable Cell phone Cell phone Silicone Suction Ball Stand Holder - Hot Pink Viewing your phone doesn't have to be a hassle anymore. Try out the Universal Portable Cell phone Cell phone Silicone Suction Ball Stand Holder - Hot Pink for a colorful and stylish way to enhance viewing. Take this Portable Cell phone stand anywhere, and use it on any flat glossy surface. Not only is it cute and small, it comes in various colors to fit your stylish needs. The stand can be used for an upright angled position for easier picture taking or even a fortified grip. Depending on what degree you want to view your iPhone, you can adjust its suction position until you get the view point you needed. You can also choose to host it in a portrait or landscape position. Universal Portable Cell phone Cell phone Silicone Suction Ball Stand Holder - Hot Pink features Portable Cell phone holder easy to use. Sturdy suction. Small and pocket sized Available in multi colors Works best on on crystal silicone cases, glossy plastic cases, or on the phone/device itself. Will work on rubberized surfaces. *Does NOT work on uneven surfaces. Universal Portable Cell phone Cell phone Silicone Suction Ball Stand Holder - Hot Pink
Portable Cell phone holder easy to use.
Sturdy suction.
Small and pocket sized
Available in multi colors
Works best on on crystal silicone cases, glossy plastic cases, or on the phone/device itself.
Will work on rubberized surfaces.
*Does NOT work on uneven surfaces.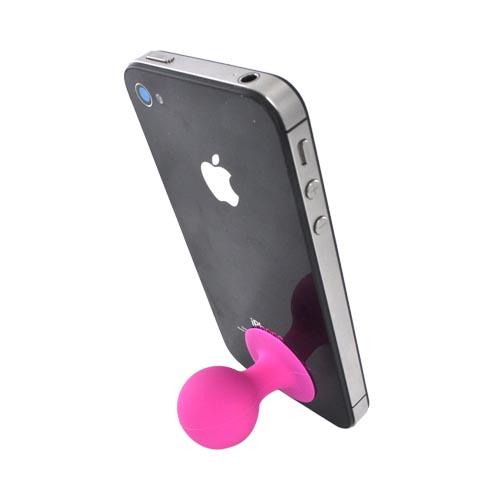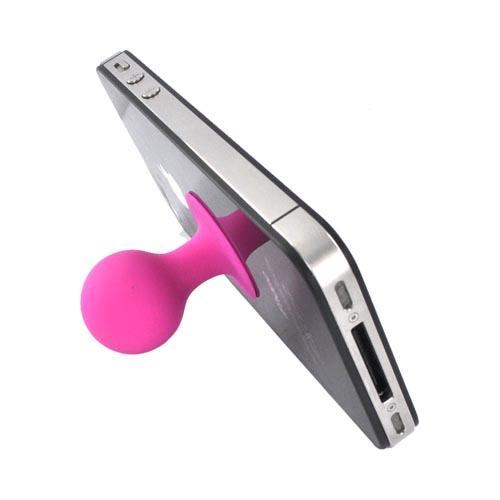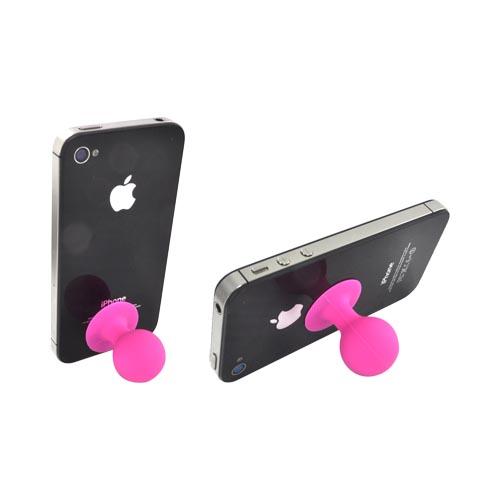 You Might Also Be Interested
Customers Who Viewed This Item Also View
Customer Reviews
John Cortis
Dec 25, 2018 6:39:03 PM
well designed and sturdy
Such a great little stand! The hot pink color was great! It holds my phone securely while watching my favorite movies. Well designed and sturdy. I would definitely recommend to other.
Mylene Moore
Dec 6, 2018 11:52:11 PM
i love the color
Great design and quality. I love the color and very versatile. I like the units ability to extend out towards you for easier reach and it holds my phone with hands-free viewing!
Joe Wilkins
May 22, 2018 11:18:15 PM
super cute
Adorable, super cute and very useful. It makes vertical phone holding easier on the hand. They hold on great to the smooth surface of my phone case.
Justine Anderson
Jul 13, 2017 8:52:12 PM
cute and functional
Cute and functional! This suction is so strong, convenient and I leave them all around the house in case I need a phone stand. So adorable, and I love it!
Taya
Mar 1, 2012 10:34:32 PM
Great
I love it helps alot

Pros:
I like that it stays I'm place
Jasmine
Nov 2, 2010 4:13:51 AM
Absolutely Adorable!
This small, light, unique suction ball is absolutely cute and functional!! I bought 4 of the pink color and it has so many use! i use all 4 on my iPad to use it as a stand, and I also use it on my desk to hold business cards or pictures!

Pros:
-functional
-cute
-unique way to post up things on my desk

Cons:
None!
Write Your Own Review