Features & Highlights
Why you should buy this product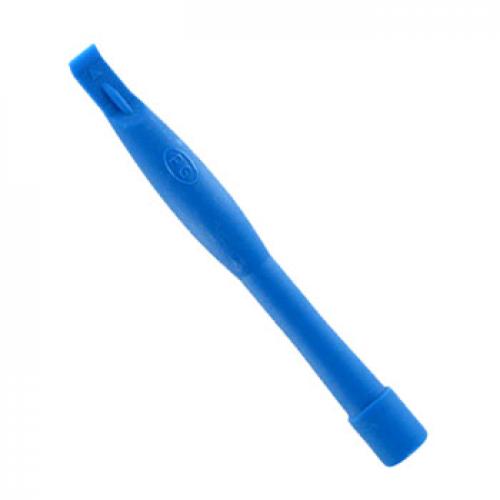 Pry Tool for Hard Cases & Faceplates - Blue
Safely and easily remove Hard cases with this handy Pry Tool
Did you ever try to removing your cell phone faceplate or Hard case with your finger nail and end up injuring yourself? This pry tool allows you easily to remove all cell phone faceplates and Hard cases without damaging your phone or case. Made from premium ABS Hard to last through all your faceplate and Hard case removals. This handy tool is the safe alternative to using a screwdriver and other damaging tools when removing your Hard case.

Pry Tool features
UsefUL for removing Hard cases & faceplates
Use for all faceplates and Hard cases
Made from durable ABS Hard
Safe to use
Leaves no scratches*
Color: Blue
**Phone or Device, if pictured; is NOT INCLUDED, this is an accessory compatible with your device
Important Disclosures
*We are not responsible on misuse of pry tool that causes damages to your faceplate or cellULar phone.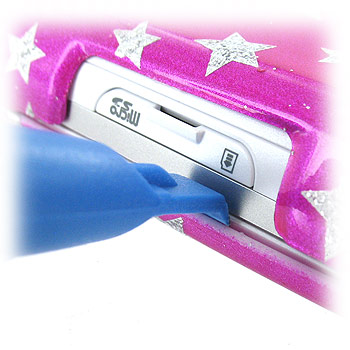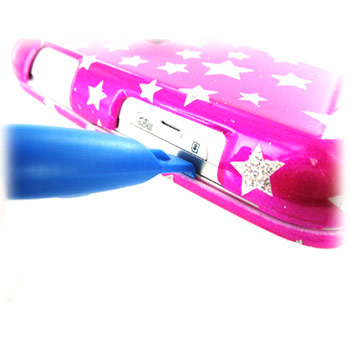 You Might Also Be Interested
Customers Who Viewed This Item Also View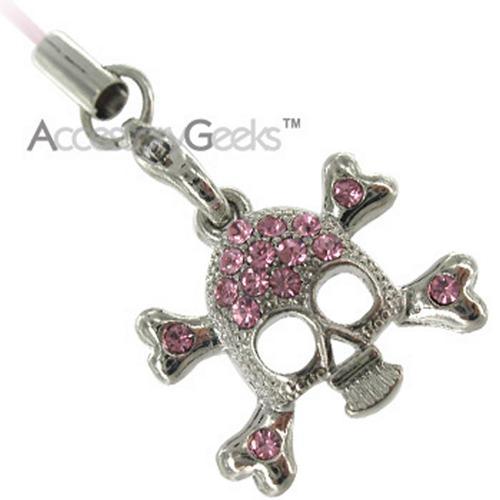 Customer Reviews
Joey Powell
Oct 16, 2018 12:16:18 AM
saved my fingertips
Awesome and affordable. I was able to open my phone without any problem using this wonderful pry tool. It made the process so much easier and saved my fingertips!
Eric Buckland
Oct 4, 2018 5:19:34 PM
i'm happy with the tool
I'm happy with the tool. I ordered this pry tool specifically for safely opening of my new phone. It worked well and it came off without any damage.
Jessie Turker
Apr 11, 2018 12:24:02 AM
useful and safe to use
I found the quality to be excellent for my use. It's great finally having the right tool for the job! Useful and safe to use! Highly recommend.

Ulysses Poland
Feb 5, 2018 9:22:20 PM
very satisfied
Very satisfied with this item and good quality! I was able to open the phone with no problem using this tool. Definitely recommend to my friends and family.
Sally Brown
Feb 4, 2018 9:13:29 PM
saved my fingernails
Good quality, solid product and saved my fingernails! I mainly use this when working on my phone. Works great of pry tools to tailor match the job.
Bermuda Girl
Dec 1, 2015 8:03:39 PM
Terrific Item
Terrific - works very, very well
Joan
Aug 29, 2012 11:42:03 PM
Handy item
If you plan to switch out your hard case ever, you'll want this handy tool. It's easy to use and won't damage your case or scratch your phone. This is a Must Have item!
Belly
Aug 24, 2012 2:49:01 AM
Great product...
I have lots of cellphone cases and i like to switch cases a lot. This is the best thing ever, now i don't have to ruin my nails or the cases. Love this.!
PTM
Jul 18, 2012 1:06:21 AM
great tool
My old hard case on my Samsung Infuse was almost impossible to remove. I had chipped and scratched the edges every time I had to remove it. When I ordered a new decorative case I watched your video about this little crowbar and decided to give it a try. I works well. You still have to be careful as you insert it, but it did allow me to remove the case without damaging the edges or seams.

Pros:
easy to use, cheap
Mara
Jun 23, 2012 5:04:27 AM
Absolutely necessary for safe and easy removal of hard plastic cases!
This tool is a MUST if you either already have or are planning to order a two piece hard plastic case that snaps together. Trust me when I tell you that, though these cases are very easy to put on, and they are great because they provide excellent protection for your phone, they are nearly IMPOSSIBLE to remove without damaging the case OR possibly even your PHONE if you DO NOT have this tool. Removing these cases involves needing to wedge something between the area where the top and bottom snap together. If you use anything OTHER than this tool, you will likely scratch the heck out of the case trying to get it apart. Because the pry tool is plastic and is specifically made to do the job, you will be able to get the case apart with little effort and no damage to the case itself. Can't recommend this highly enough!

Pros:
Reasonably priced
Very easy to use
Enables safe and easy removal of hard plastic cases without damaging the case or your phone

Cons:
Nothing!
Gloria
May 11, 2012 3:47:25 PM
Helpful pry tool
I don't know what I would do without the pry tool. I have several cases, and I am sure I would not be able to change them as often as I do without the pry tool. It is a must have item. I purchased 4, for myself and family members. It is a quality item. Thank you

Pros:
easy to use

Cons:
nothing
Kathy
Apr 30, 2012 5:47:31 AM
Works As Promised
Good tool for frequent hard case changes. Could be a little more durable.

Pros:
Good Price
Works as described


Cons:
Could be a little more durable
Linda
Dec 13, 2011 4:05:05 AM
Geeks Rock
a small very plain but very mighty tool. I like to change the covers for my cell phone but it was a pain. The pry tool makes it much easier and it was a very resonably priced item who's time has come. What was most impressive was the service from Accessory Geeks. Do not fail to do business with these folks.

Pros:
Small simplicity but mighty usefulness

Cons:
nothing it's fine.
swt
Nov 25, 2011 12:45:18 PM
works as advertised
works as advertised however, the plastic became a bit mangled after single use.... I am sure it was at least in due to user error so it is still rated as 4/5
Pam
Nov 7, 2011 12:09:13 AM
Handy
Great handy little tool
lmw
Apr 24, 2011 1:59:36 AM
Pry Tool
Accessory Geeks delivers as promised a grade A product again. would recommend ordering here and I will again.
thanks

Pros:
everything. does as it promises

Cons:
none
Kayla
Jun 24, 2010 3:25:34 PM
Awesome product works well with all phone cases
Carol
Apr 17, 2010 5:21:32 AM
Works Like Charm!
Works as described, not a bad deal for 3.99, got 2 days after I ordered, ship time excellent!

Pros:
Works like it's supposed
cheaper than other

Cons:
item received not exact according to pictured item, however, still does the job
Melba
Mar 9, 2010 1:36:26 AM
hard plastic case
I really love this product. It is easy to install and also take off. I highly recommend buying the removal tool. I liked this cell phone cover so much that I bought 3 more color choices. I have already recommended this product to a half a dozen friends and all my family.

Olivia
Feb 15, 2010 6:44:58 AM
Really useful!
I really do like the pry! It's cheap and does the job just fine. I would always be scared to take off the bottom case of my phone because it was that snug to the point I was worried I would break my phone. This pry just slid of the case without a single worry. I am very happy I got it! And it won't even hurt the case if there's deco on it! It's just perfect and I'm happy to have it.

Pros:
Easy to use, very useful

Cons:
None at all
Chasity
Jan 26, 2010 9:35:02 AM
Pry tool for plastic cases
Great item!!
Write Your Own Review