Features & Highlights
Why you should buy this product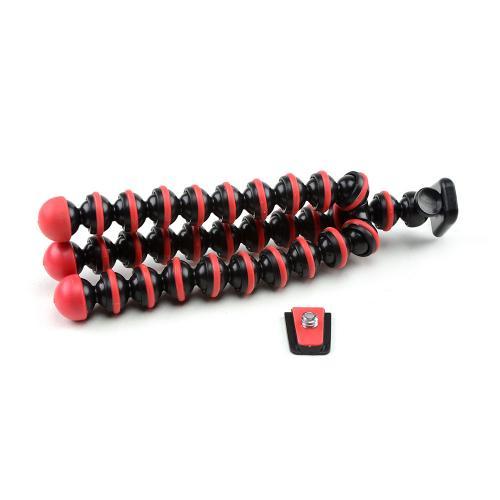 Red/ Black Tripod w/ Flexible Octopus Legs
Hang it from the edge of your desk! Set it on your dashboard! Clamp it onto your bed post! This Red/ Black Universal Tripod w/ Flexible Octopus Legs is the perfect way to get and keep the perfect angle with your camera. Whether you're on the road, at home or the office, this octopus-like holder can be sculpted to fit in almost any nook or cranny! Get yours today from AccessoryGeeks and save with our free shipping policy!
Flexible, easy to use holder for your camera
Three bendable legs with 10 joints each to ensure you get that perfect angle
Keep your camera sturdy wherever you go
Eliminate blurry pictures from unsteady hands
Keep the exact same angle for photo-booth effect
Comes with a detachable mount plate that connects via 6mm screw
Color: Red/ Black
165 x 30 x 30 mm
Important Disclosures:
Actual camera or device, if pictured, is for demonstration purposes only and is not included with purchase.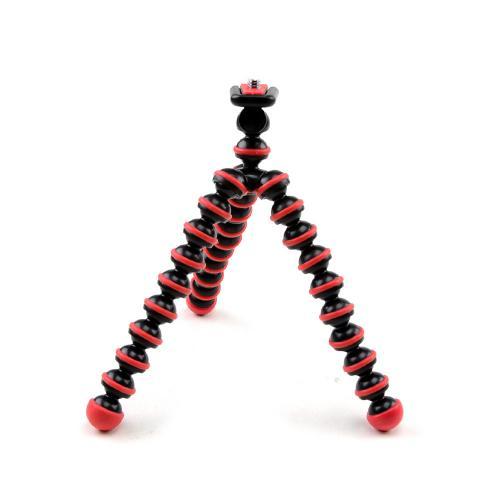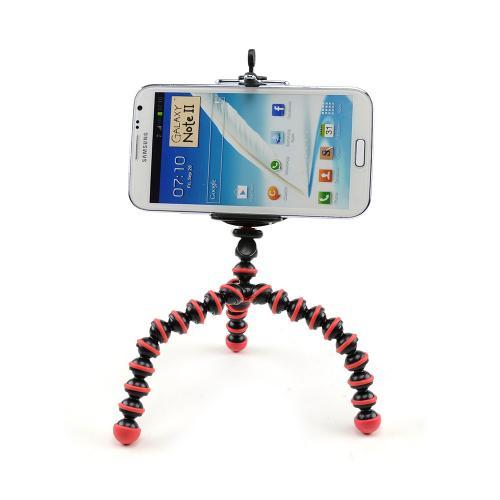 You Might Also Be Interested
Customers Who Viewed This Item Also View
Customer Reviews
Stephanie Churchill
Jan 17, 2018 10:29:10 PM
I love the bendy legs
I love the bendy legs that I can twist onto just about anything. It holds my phone nice, tight, and loved being hands free. They can wrap around anything to capture photos/videos whenever I go! Great for the price!
Kimberly Clark
Dec 17, 2017 4:07:43 PM
fantastic mount
I feel satisfactory with its design, color and functionality. The simplicity of the using method makes it's suitable for everyone. It's good for taking photos/videos, watching movies and listen to the music. Fantastic mount!
Emily Jones
Oct 2, 2017 6:23:24 PM
wonderful
Wonderful and cute design!Easy to extend adjustable in many angles. It held up my phone perfectly. Convenient tripod for my cellphone and mini camera.
Thomas Greene
Sep 27, 2017 7:06:33 PM
so super easy to use
So super easy, selfie attachment is spring loaded and hold the camera. So much better than the standard mini tripods that I have before. I love it!
Write Your Own Review