Features & Highlights
Why you should buy this product
Red/ Black Universal Tripod w/ Flexible Octopus Legs & Adjustable Holder - Fits Galaxy Note Size Phones!
Hang it from the edge of your desk! Set it on your dashboard! Clamp it onto your bed post! This Red/ Black Universal Tripod & Phone Holder w/ Flexible Octopus Legs is the perfect way to get and keep the perfect angle with your camera or smartphone. Whether you're on the road, at home or the office, this octopus-like holder can be sculpted to fit in almost any nook or cranny! Just slip your device into the adjustable spring loaded clip and screw it on for the perfect stand. Get yours today from AccessoryGeeks and save with our free shipping policy!
Three bendable legs with 10 joints each to ensure you get that perfect angle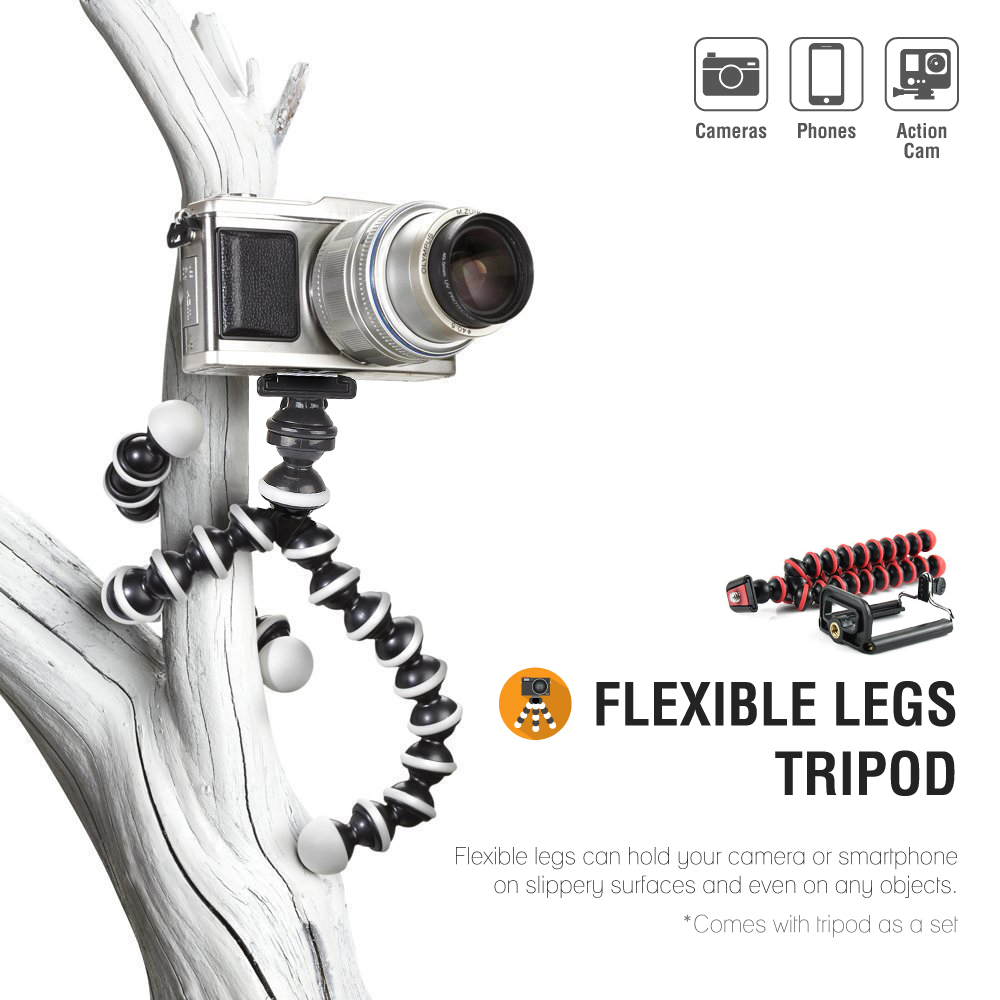 Can hold phones as large as the Samsung Galaxy Note!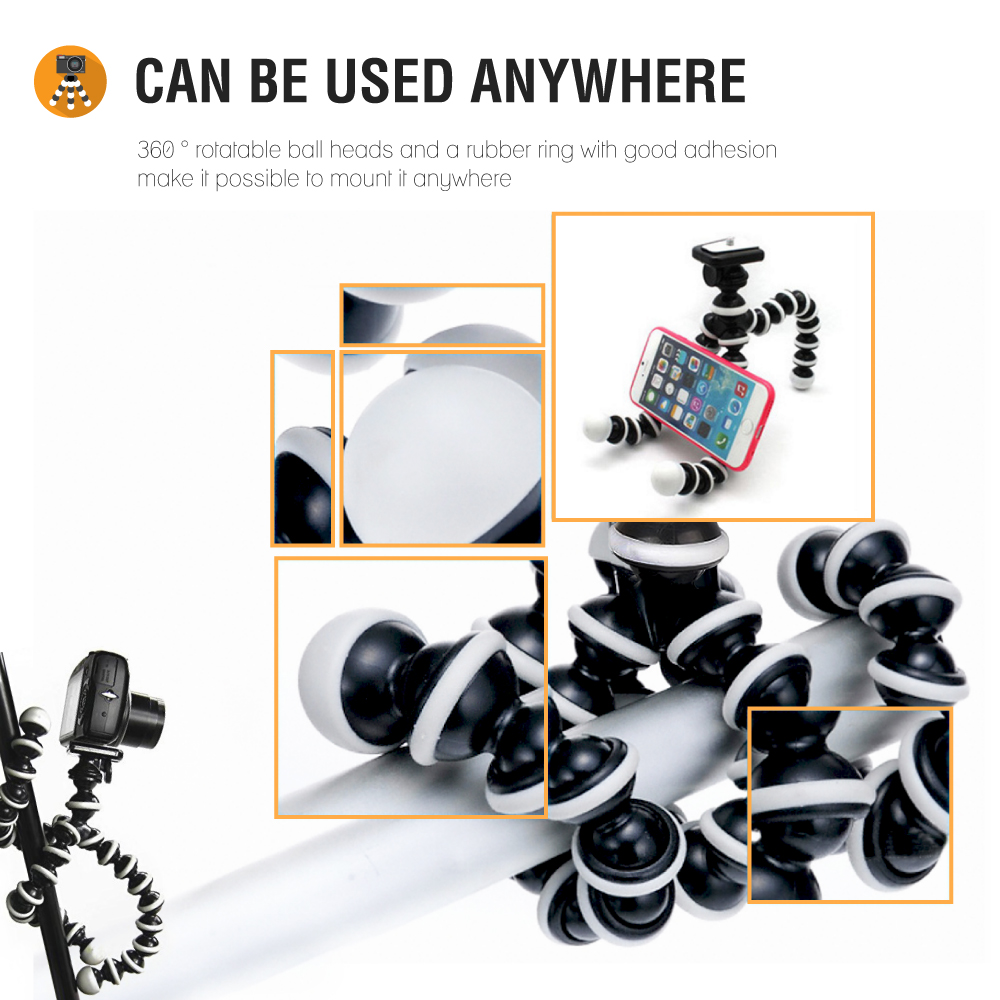 Set it on your desk or hand from your bed post for the perfect viewing angle at all times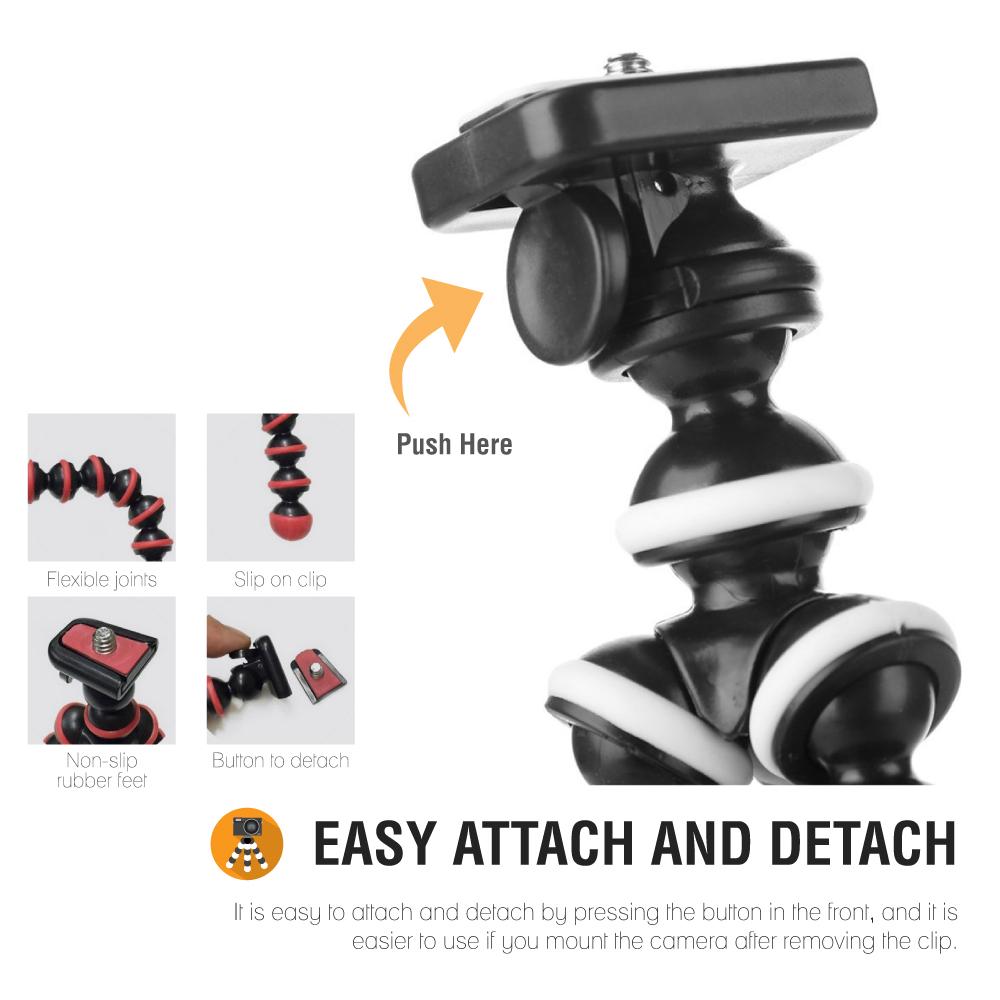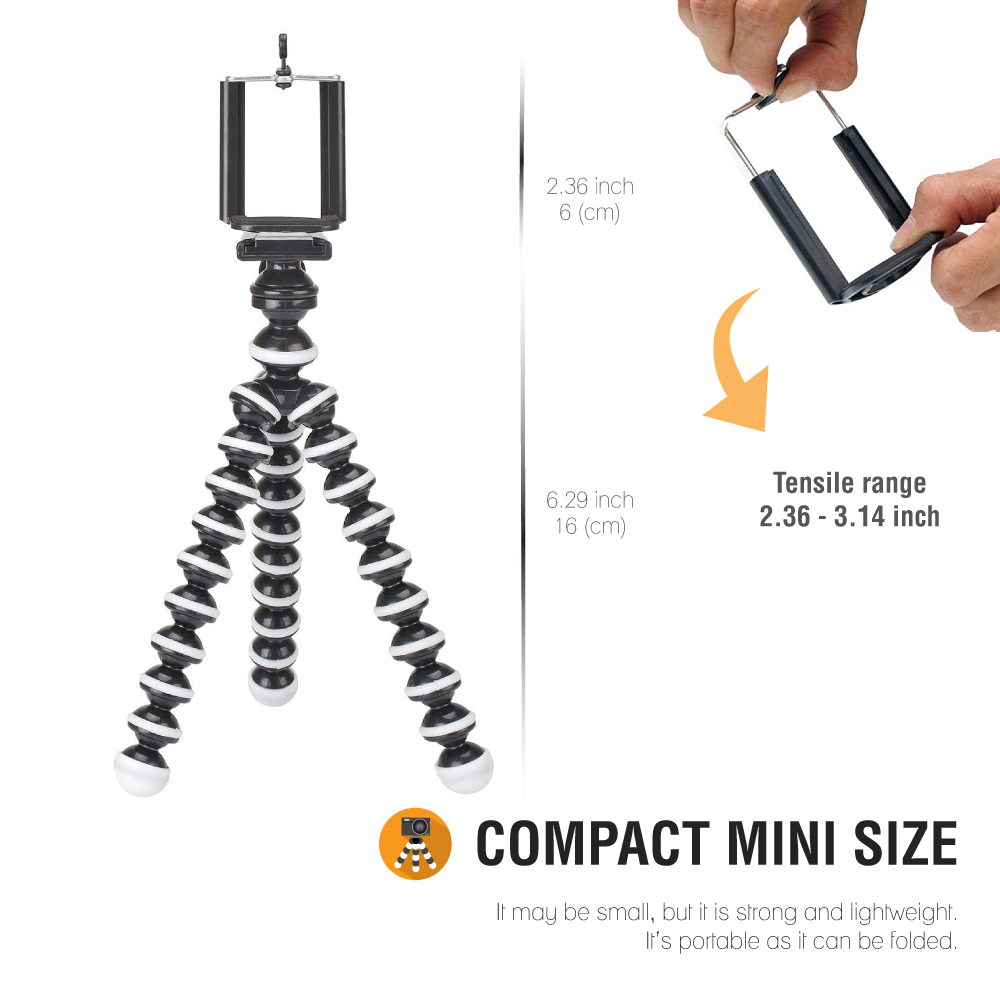 You Might Also Be Interested
Customers Who Viewed This Item Also View
Customer Reviews
Jane Reeves
Mar 18, 2019 11:45:27 PM
pretty solid
We are very much enjoying this tripod. It has been working great for us, just as advertised. Very handy for taking group shots. The build quality of the tripod is pretty solid!

Rocel Douglas
Mar 3, 2019 11:14:34 PM
just to prop up my gadgets
Wonderful tripod ever! This is very flexible, good quality, and convenient to use. I used it to get a better angle when filming vlogs or just to prop up when shooting sit down videos for my youtube.
Mildred Moore
Jan 2, 2019 5:37:49 PM
very comfortable to use
Used this at my baby shower, was able to take photos with everyone it was a hit! Very comfortable in hand tons of fraction and it won't slip out of hands.
John Poole
Nov 27, 2018 11:14:26 PM
perfect angle to take group selfie
Fantastic! The flexible legs make it perfect for achieving the perfect angle for taking pictures and doing video calls. It is good for the people who want to take a group selfie!

Lauren Howard
Jan 17, 2018 9:34:22 PM
flexible tripod was great piece to have
Flexible Tripod was a great piece to have! I use it all the time I take pictures and videos from different angles. It's made from good quality and easy to use. It's light to carry around.
Olivia Newton
Dec 17, 2017 4:23:56 PM
very happy
I'm very happy with this tripod and it does exactly what it's supposed to. This is flexible, holds it tight, very useful little tripod, and small enough to easily fit into hand luggage. Perfect in travel.
Write Your Own Review