Features & Highlights
Why you should buy this product
RedShield [Type S] [Midnight Black] Windshield Dashboard Universal Car Mount Smart Phone & GPS Holder
This type S RedShield universal car mount is fully adjustable, offering 360 degrees of viewing positions so it can be adjusted for the size of the driver, the level of the sun and just about any other factor. It's got a simple, straightforward mounting system. Just lock it into place, and the strong suction cup will hold it where you want it — whether on the dashboard or windshield of your car or on a desk, table or some other object in your home or office. With a firm grip diameter of 4 inches, this mount will hold practically any phone or GPS, even when in a case, and soft, supple padding ensures that the device will be held gently but firmly. This mount even features renewable suction — which means that if it loses its grip, you simply rinse the suction cup with warm water, let it air dry and you're back in business. Considering its versatility, price and quality, we think you'll agree that this universal mount is a great buy. If you have any questions, just ask one of our staff of experts. Give us a call at our toll-free phone number during normal business hours, shoot us an email or contact us via Facebook or our instant chat feature on our website.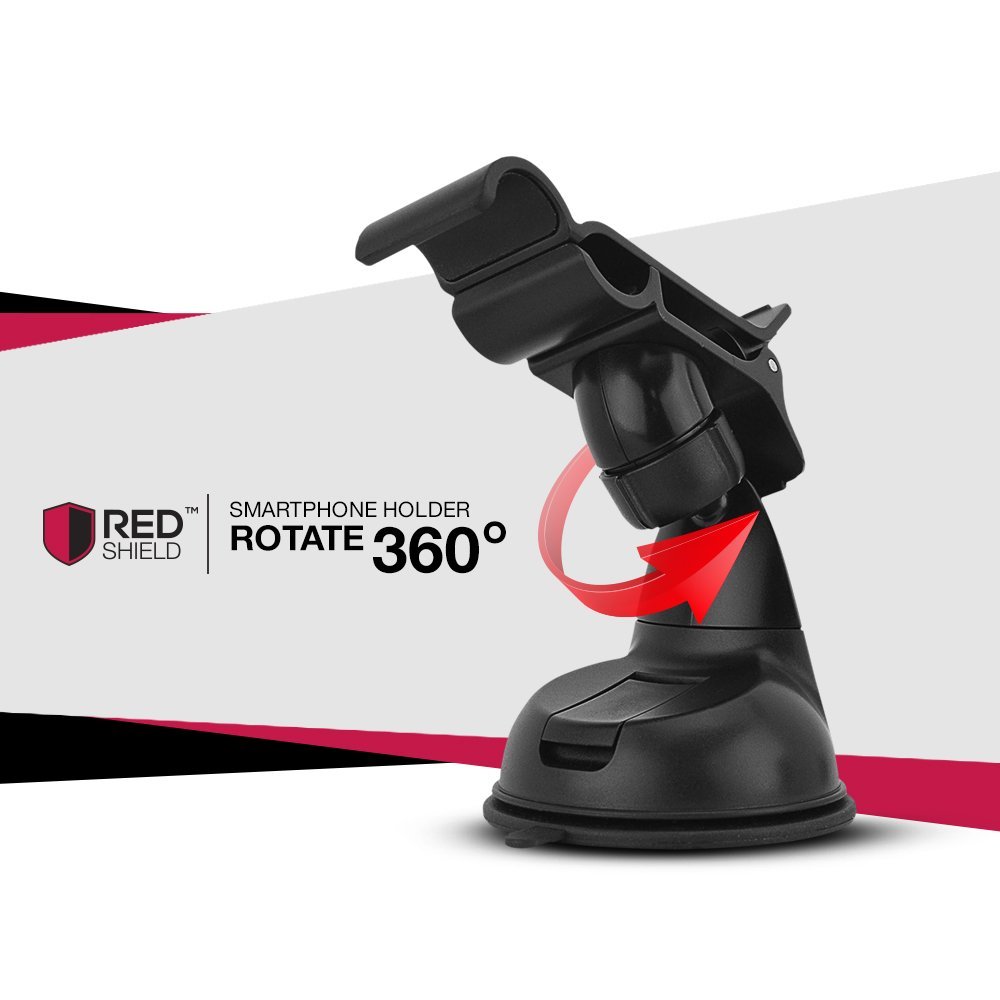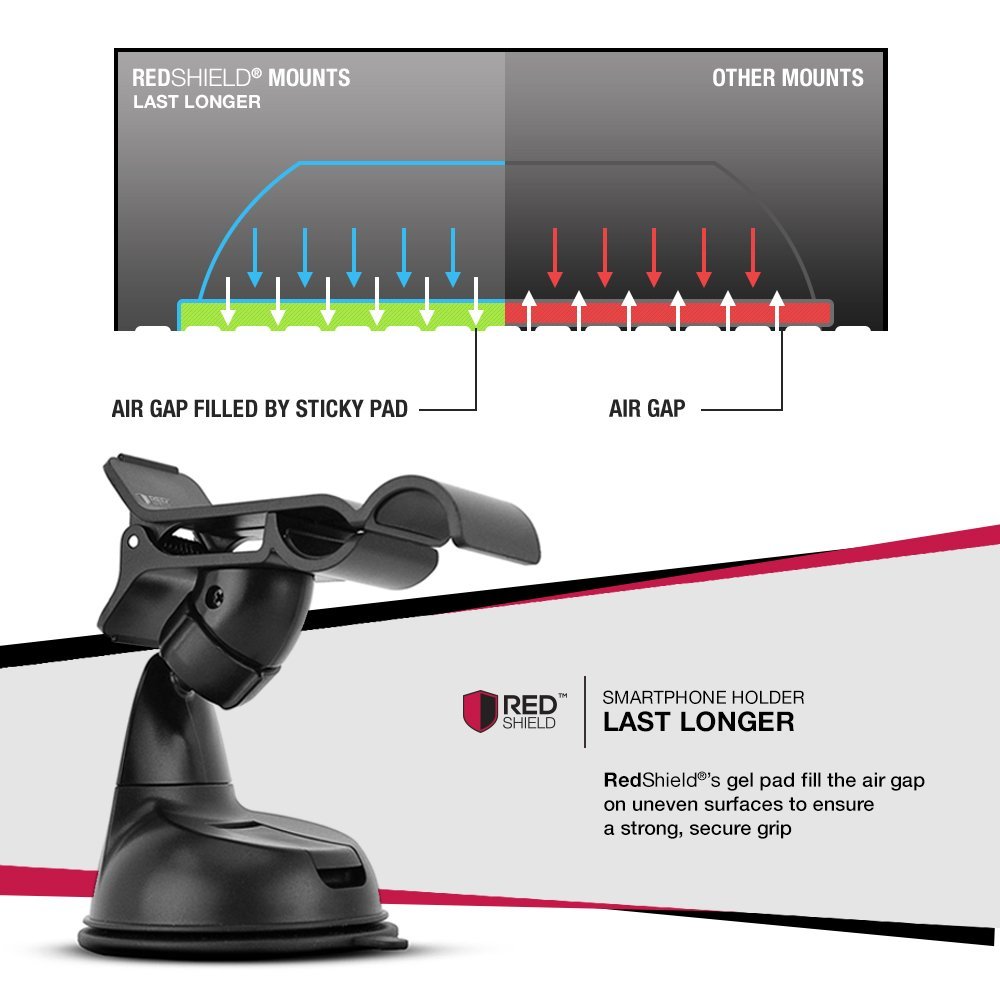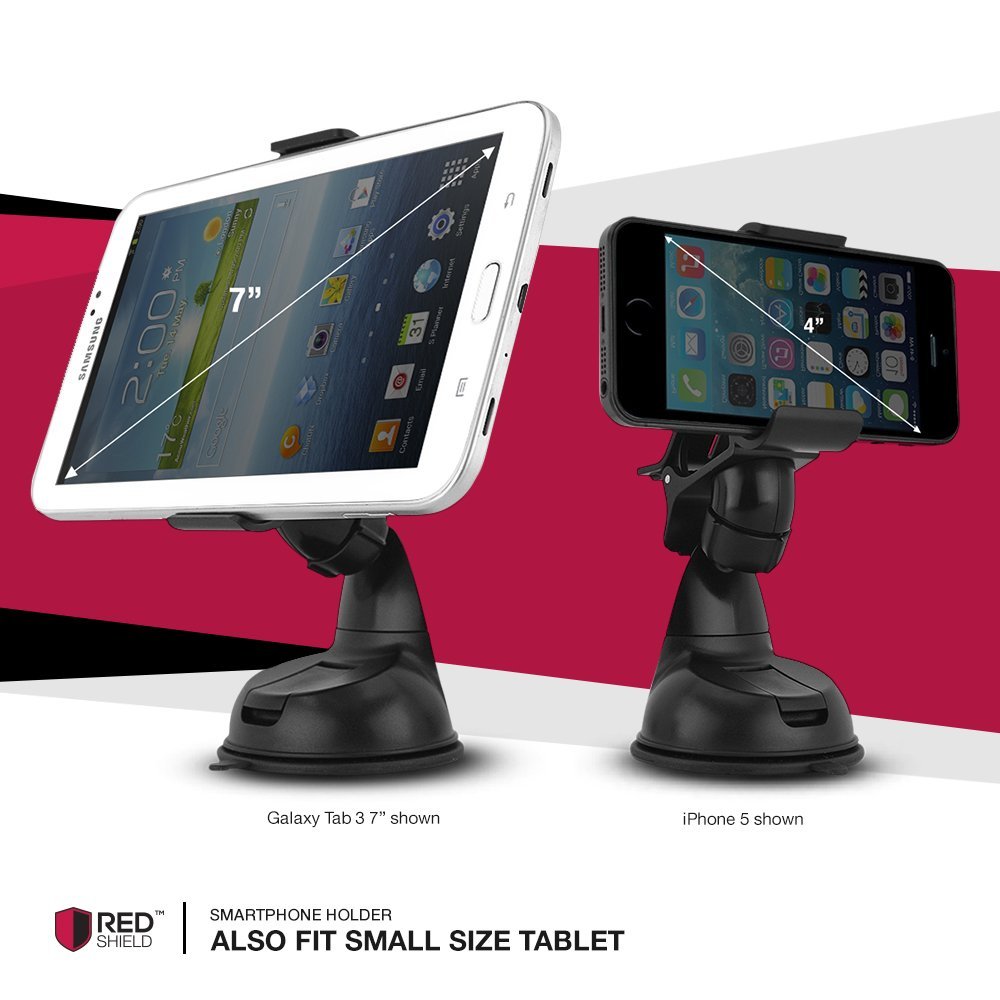 You Might Also Be Interested
Customers Who Viewed This Item Also View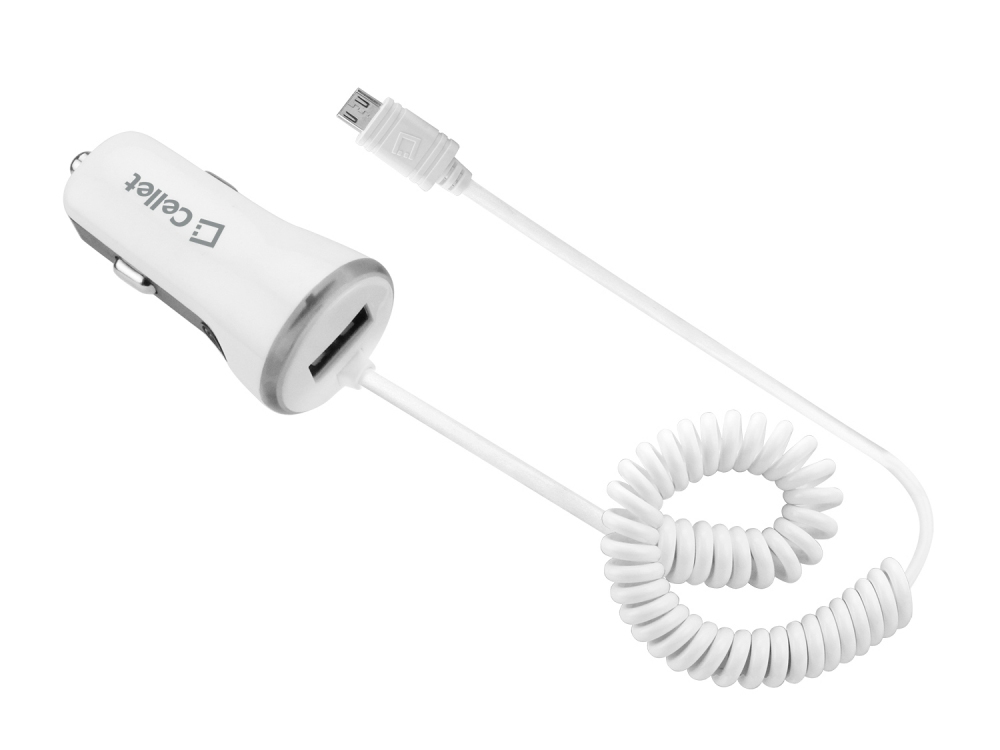 Customer Reviews
Joe Miller
Jun 11, 2019 7:53:13 PM
almost perfect
Exactly what I was looking for. I love the way it is not sitting on my dash or stuck something with suction. It is almost perfect! Holds my phone safe when hitting some rough roads or off road.

Tomas Lincoln
May 27, 2019 11:00:51 PM
hands free viewing
Seriously gives you the ability to handsfree viewing without putting your phone away. I use it mostly for GPS. It sits at the perfect spot to view maps or make single, hands-free swipes as well!
Joey Moore
May 27, 2019 10:51:14 PM
hands free viewing
Seriously gives you the ability to handsfree viewing without putting your phone away. I use it mostly for GPS. It sits at the perfect spot to view maps or make single, hands-free swipes as well!
Jack DOuglas
Jan 30, 2019 8:19:35 PM
great for travel
I spent a great deal of time looking for the perfect dashboard and winshield phone mount. Easy to install, easy to rotate/adjust and great for travel. I also feel safer within my line of vision.

Jhun Miller
Jan 6, 2019 6:57:28 PM
it works great
Absolutely love this thing! I needed a long arm cell phone holder because I drive a commercial truck and needed a hands free way to hold my phone. It works great!
Joe Parker
Dec 18, 2018 9:37:22 PM
works great
The suction works great and it sticks very tightly to the surface. Simple to mount, adjust and with an incredible amount at this price point. Awesome!
Harry Cortis
Dec 17, 2018 1:22:57 AM
this is a good solution
I use the GPS on my phone whenever I am going anywhere, even familiar places. It really helps me by alerting me the best route under current conditions. This is a good solution! Thanks!
Nancy Poole
Nov 28, 2018 6:03:08 PM
works great
Seems to work great! Easy to adjust, holds my phone stable, and works so much better than the one I used before. Buy this, you won't regret it!
Joshua Clarkson
Oct 3, 2018 11:31:08 PM
works perfectly
Works perfectly with my phone on. It securely holds my iPhone even on bumpy roads. Easy to attach and remove. Thanks for making this available.
Leopard Chapman
Jul 29, 2018 11:56:10 PM
strong enough to hold my phone
Strong enough to hold my phone. It's easy to move around so I can find a spot that makes my phone visible without blocking the view for driving. I was pleasantly surprised by how well it does work!
Thomas Blake
May 16, 2018 9:57:10 PM
best phone holder
Probably the best phone holder that I've ever used. Easy to install, strong, and durable. I don't have to worry going anywhere while driving!
Mateo Clark
May 15, 2018 11:42:43 PM
super love it
Very well engineered, solidly construction and adaptable Dashboard Holder. I saw this thing in my friend's car and after he showed it so I had to have one. Super love it!
Mario Cornis
May 9, 2018 12:34:38 AM
super strong suction cup
Super strong suction cup, a very firm arm that can be positioned exactly the way I wanted and powerful clip to hold my phone in place. Very satisfied!

Gloria Brown
May 6, 2018 9:12:15 PM
hold my phone well
Good, sturdy and holds my phone well! It sticks and suction to the dash and I haven't had a problem. It's really great!
Gabrielle Gibson
Apr 8, 2018 7:46:49 PM
excellent phone holder
Excellent phone holder, very sturdy and holds my phone very well. The suction cup is very strong and the mount is very secure on any smooth surface.Worth buying!
Marilyn Cortez
Feb 14, 2018 9:31:08 PM
great product for the price
Use it to hold my phone and keep a constant video camera capturing the road and etc. Great product for the price.
Leonard Butler
Sep 17, 2017 7:48:05 PM
finally!
I have found the perfect car mount! Finally a product that actually holds my phone safe. Very convenient to use.
Peter Simpson
Jul 23, 2017 11:22:47 PM
perfect
Perfect and very comfortable for cars with windshield at long distance of drivers. Works very well , durable and functional. Great holder!
Frank Blake
Jul 19, 2017 5:19:45 PM
great holder
Great holder! Extremely stable on my dashboard. Strong, functional and this product performs excellently.
Simon Peter
Jun 14, 2017 7:54:24 PM
cant't beat the price
Can't beat the price! This phone holder is great, durable and very useful. Smart holder!
Neil Pullman
May 7, 2017 11:49:32 PM
high quality
High quality, durable and the suction is excellent on my smooth dash. I clamp my phone in and it holds great!
Jack White
Apr 23, 2017 9:10:25 PM
fantastic
Fantastic! It is holding my phone very well. High quality material. Happy with my purchase.
Caroline Fisher
Jan 18, 2017 7:18:04 PM
pretty and nice phone mount
Pretty nice, simplistic phone mount. This is strong grip, great product that holds my phone very securely with an excellent base to avoid any chance of phone falling. Price is right.
Bernadette Jane
Nov 14, 2016 7:36:32 PM
Great Quality!
Great product! This phone mount is easy enough to install. Very convenient to use and well made product. And I would definitely buy more for my brother as my gift for him this coming Christmas.
Isaac Hill
Sep 2, 2016 1:41:20 AM
really help
I like the design of this phone holder, absolutely love this mount, really help while driving.

Marcus L
Jun 30, 2016 7:29:39 AM
Very Useful
Today, having one of these on your car is a necessity. You don't need to search for your phone anywhere inside the car cause it's definitely right there staring at your face! Taking calls and using GPS will never be a problem now. Thanks AG for a very nice product.
Cody Thompson
Jun 29, 2016 11:14:37 PM
Just what I was looking for
I bought this for my iPhone 6 and it works great! At first you have to make sure the suction cup is really secure or it will fall off, however after I made sure it was definitely secure, this product fit the bill on what I was looking for. For the amount it cost, it exceeded my expectations. This fits the iPhone 6 perfectly, and will even work with my case on (a soft plastic back cover).
Fsharp
Jun 27, 2016 11:46:32 PM
Not just for the car.
This works great in the car but also on my desk. I use it to hold my phone beside my computer on my desk for hands free calling. It allows me to talk on the phone but also continue to do activities on my computer. It would also work great in the bathroom or the kitchen for watching TV on your phone while bathing or cooking.
coachy8
Oct 22, 2015 7:12:48 PM
Cutter
Sep 15, 2015 3:14:23 AM
Almost great
Sticks to the window like glue. unfortunately my GPS does slip out of the holder. It does need some type of maybe a rubber padand to better grip at the device.
Carl
Sep 12, 2015 5:00:15 AM
Love it
Great product. ...unbelievable value for the price
Alan
Sep 11, 2015 8:36:07 PM
Practical and filled a need
Nice mount, I am using it to mount my sirius Satelite radio. Works great!
ggstreet
Sep 2, 2015 3:45:04 PM
Not exactly as you advertised
Suction works great on windshield. You indicated that it would work well on the dash. My dash as well as many others have a slight texture and it does not attach well at all to that.
Jax
Aug 21, 2015 9:00:38 AM
Great product...get one
This phone holder is great. It will install almost anywhere in the car...if the surface is flat enough and large enough...and it stays in place. I just made a 2700 mile trip and this mount never gave me a problem. Can't beat the price.
koolkrabber
Jul 8, 2015 8:10:44 AM
great holder, very snug fit....,i love it!!
accessory geek is awesome for there wonderful products and they just keep getting better......
Scott
Jul 7, 2015 10:18:50 PM
Excellent
Mounted on textured dashboard and it holds like a charm. Excellent product for the price, I'm buying 2 more for the wife and kid.
Dee
Jun 23, 2015 2:53:47 PM
Awesome!!
Hubby absolutely loves the holder! His phone fits perfectly and he also likes that it can be moved anywhere on the dash!!
Rosie
May 14, 2015 1:41:12 AM
Amazing product!
This is such a smart holder. The arms rotates 360 degrees, so that either the driver or the passenger can see the screen. It is so easy to use that my six year old daughter can use it. Really amazing!
Calvin Moore
May 13, 2015 12:27:59 AM
Mount with great quality and built for long term use
I've been using numerous mounts, and I can say that only several items comes with high quality, some of them didn't hold the phone very well and the device fell of easily just after a short time. This Redshield car mount is one of those that have high quality and really built for long term use. Been using this for weeks now and it performs just like when I first bought it. Great item and great quality. Will surely buy this item again if I needed more in the future.
Joe
Nov 25, 2014 9:52:01 PM
More than what you pay for !
The versatility of this device is amazing! This is totally worth my money or should I say more than what you pay for !
Rebecca
Nov 25, 2014 9:46:28 PM
Works like a Charm ! :)
I purchased this mount to use with my phone before a long road trip. It worked great! It attached easily and stayed mounted the whole trip. It hold my phone nicely and great ! I am very pleased with this purchase. Thank you ! :)
Terry
Nov 25, 2014 9:36:07 PM
Highly recommended !
I received this iPhone holder about a week ago and, thus far, I am impressed. I like how easy it is to put the phone in and take it out. I would totally recommend this to someone who needs a holder for their phone.
Dennis
Nov 25, 2014 9:28:26 PM
Nice and Useful !
The Mount is inexpensive and very well made. The strong suction cup really secures my phone and gives a strong grip. I'm using an iPhone 5 and I'm not worried even on long travels when it's mounted on this holder. Thanks for this !
Write Your Own Review