Features & Highlights
Why you should buy this product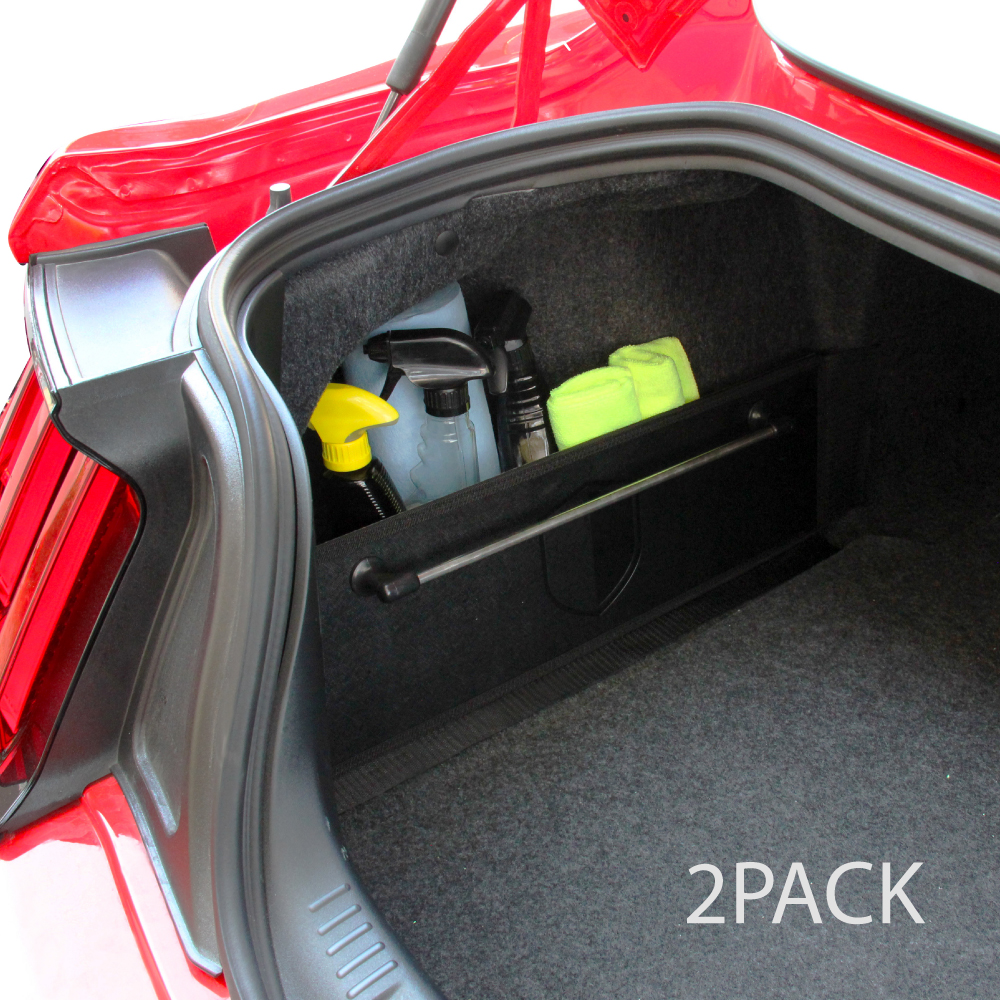 The New Unique Trunk Organizer that you have yet to set eyes upon! OH YES! You can finally organize your trunk space! Easy to install and easy to clean, expand the use of your trunk and organize the dead space with ease..
Useful Idea 1: Block those weird angles and make them more useful! Any odd size corners will now become useful!.
Useful Idea 2: Banded side helps you organize anything from bottles to toys so you can get rid of the rattling sounds from your trunk! Also, this has a handy towel rack attached!.
Useful Idea 3: Easy to install & remove! The Velcro adhesive helps you install just about anywhere!.
Useful Idea 4: Easy to clean and easy to wash! Just use mild soap to clean!.
With this 2 pack, organize both sides of your trunk, or share one with your friends and family!

MESSY TRUNK? Worry no more! With this trunk organizer, you can block off the weird angles on the sides your trunk to create shelves. This comes as 2 pack so both sides of your trunk can serve as caddies.
EASY TO CLEAN. Spilled something on the trunk organizer? Simply unattach the velcro, then use mild soap and water to wipe away the mess. Dry then simply reattach.
MATERIAL & DESIGN. The open design is simple to use, and applicable to all carpet lined trunks. Attach, and store. The trunk organizer is made with polyurethane, a waterproof material.
SIMPLE & EASY. The trunk organizer is very easy to attach and detach. There is velcro on the sides and the bottom to hold onto its place.
TOWEL RACK. Don't you hate it when there are loose items rolling around in the trunk? This trunk organizer also has a towel rack so you can dry your wet towels or just have a place to hang your towels.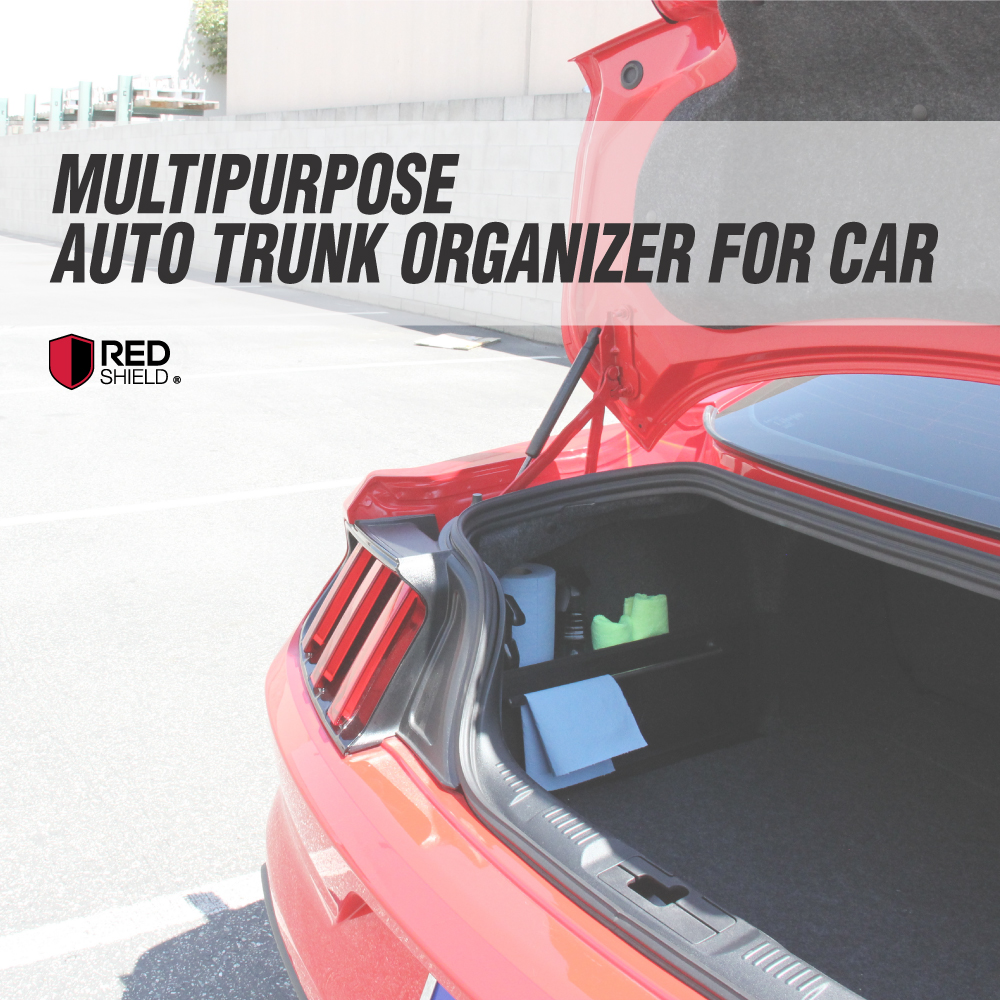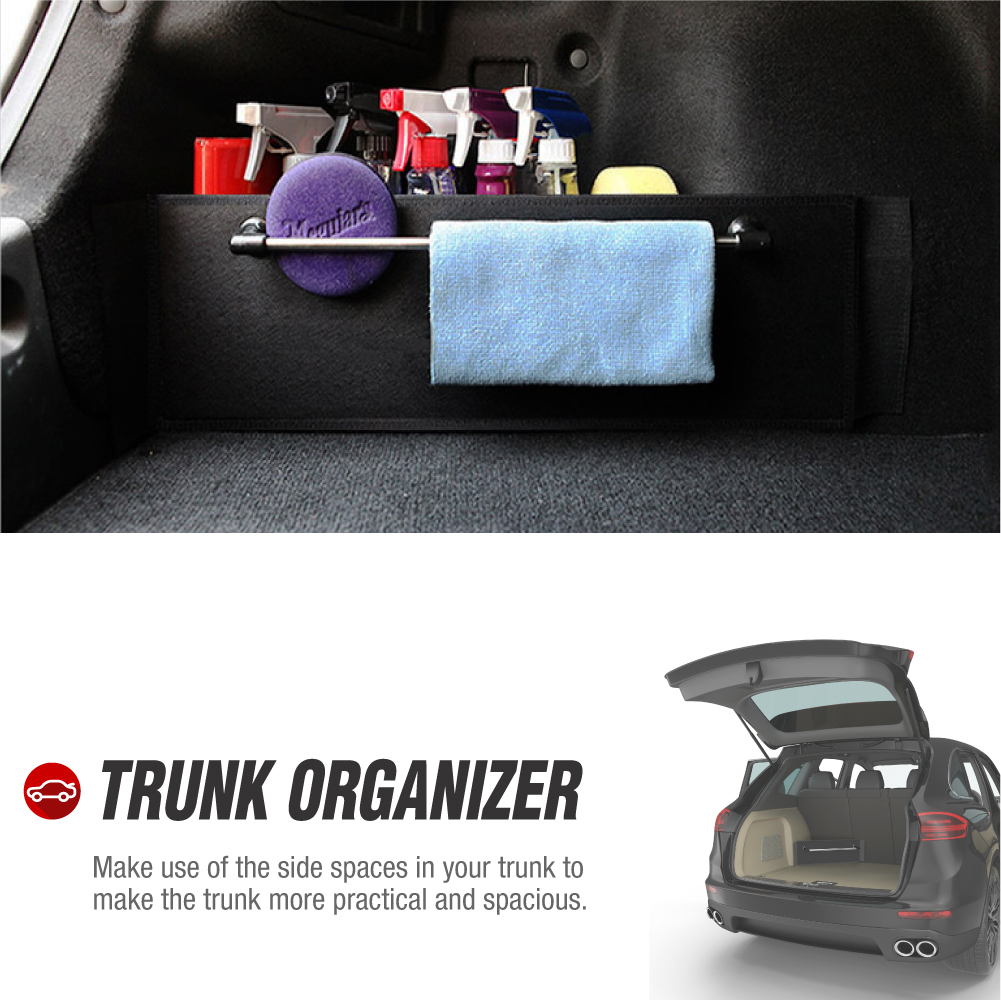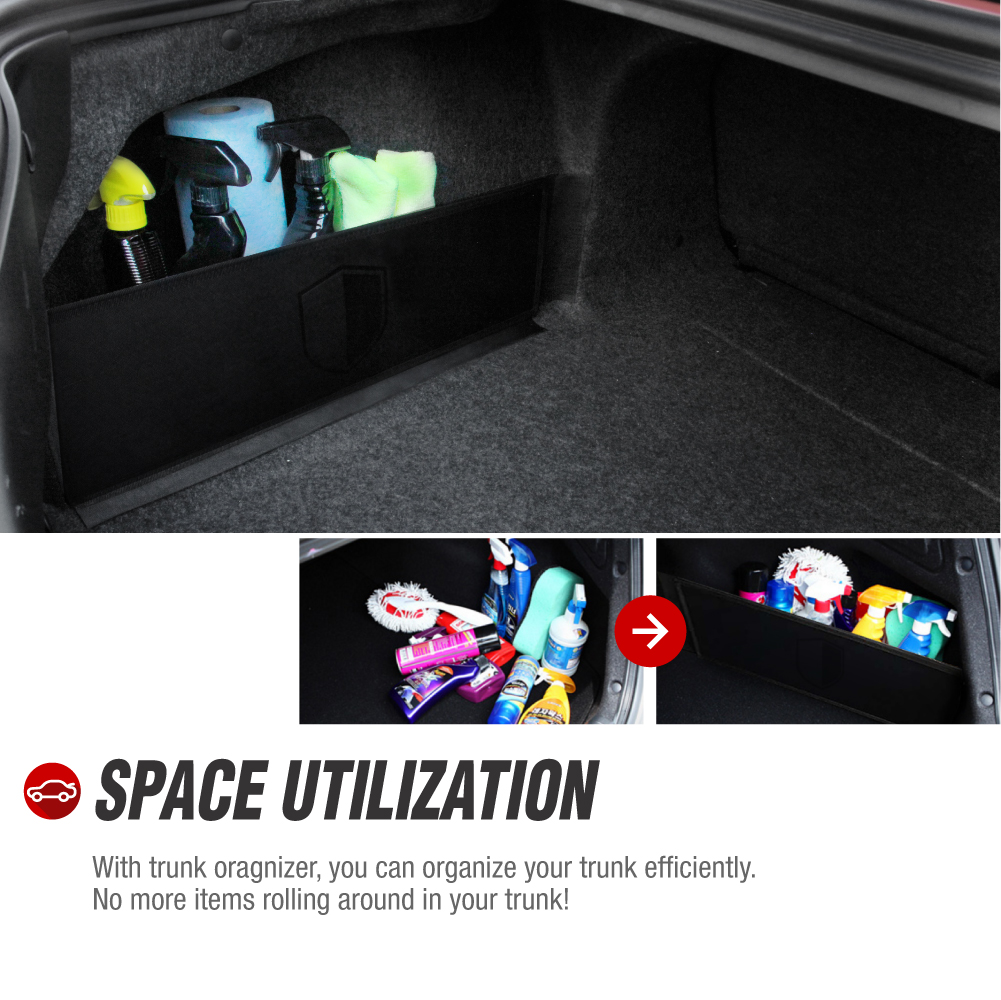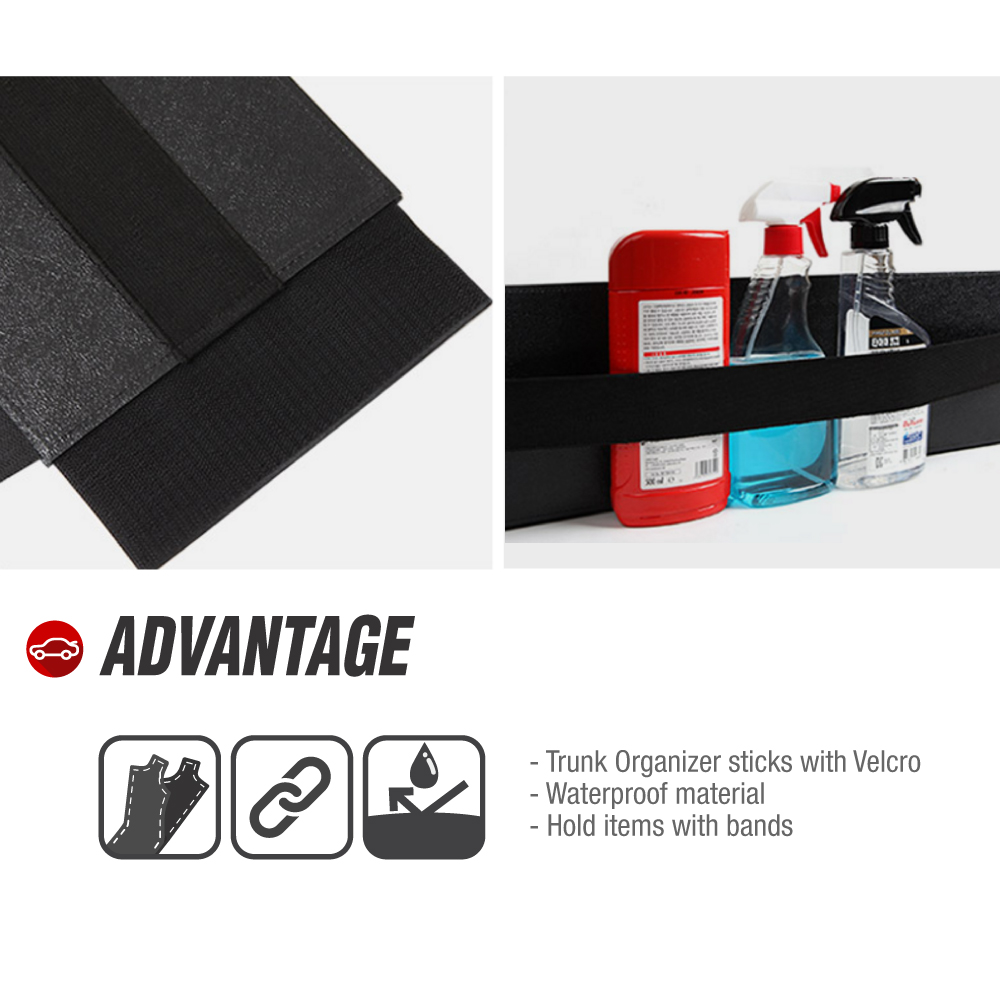 - Color:
You Might Also Be Interested
Customers Who Viewed This Item Also View
Customer Reviews
Danny Orleans
Dec 13, 2018 9:31:18 PM
great product for the price
Great product for the price! Happy for these 2 pack:) It fits great and keep my trunk well organized. I like it a lot to stock items in the corner of our car. Very useful!
Aubrey Jackson
Dec 13, 2018 9:18:17 PM
provides enough space
Easy to attach/detach and easy to use. It will perfectly fit in all any vehicle. This trunk organizer provides enough room and space that I can put stuff in it that could not be shaken or fallen.
Melchor Jackson
Oct 22, 2018 12:05:59 AM
my favorite thing I bought for my car
One of my favorite things I bought for my car. Installed exactly as pictured in the images. I can store all my cleaning supplies in a way that they don't roll around the trunk!
Write Your Own Review