Made for Samsung Galaxy S6
Features & Highlights
Why you should buy this product
Samsung Galaxy S6 Case, Ringke [Clear] FUSION Series Featuring Shock Absorption TPU Bumper with Hard Polycarbonate Back w/ Free Screen Protector
Compatible with Samsung Galaxy S6 (RYEAR).
Stylish with all-around protection design: show off the natural beauty of your phone's design.
Stylish with all-around protection design: show off the natural beauty of your phone's design.
Do it Yourself with a clear back that can be personalized over and over with photos, notes, etc.
Shock-absorbant TPU gel protects your phone's delicate corners and edges from damage.
One (1) complimentary HD screen protector for total protection.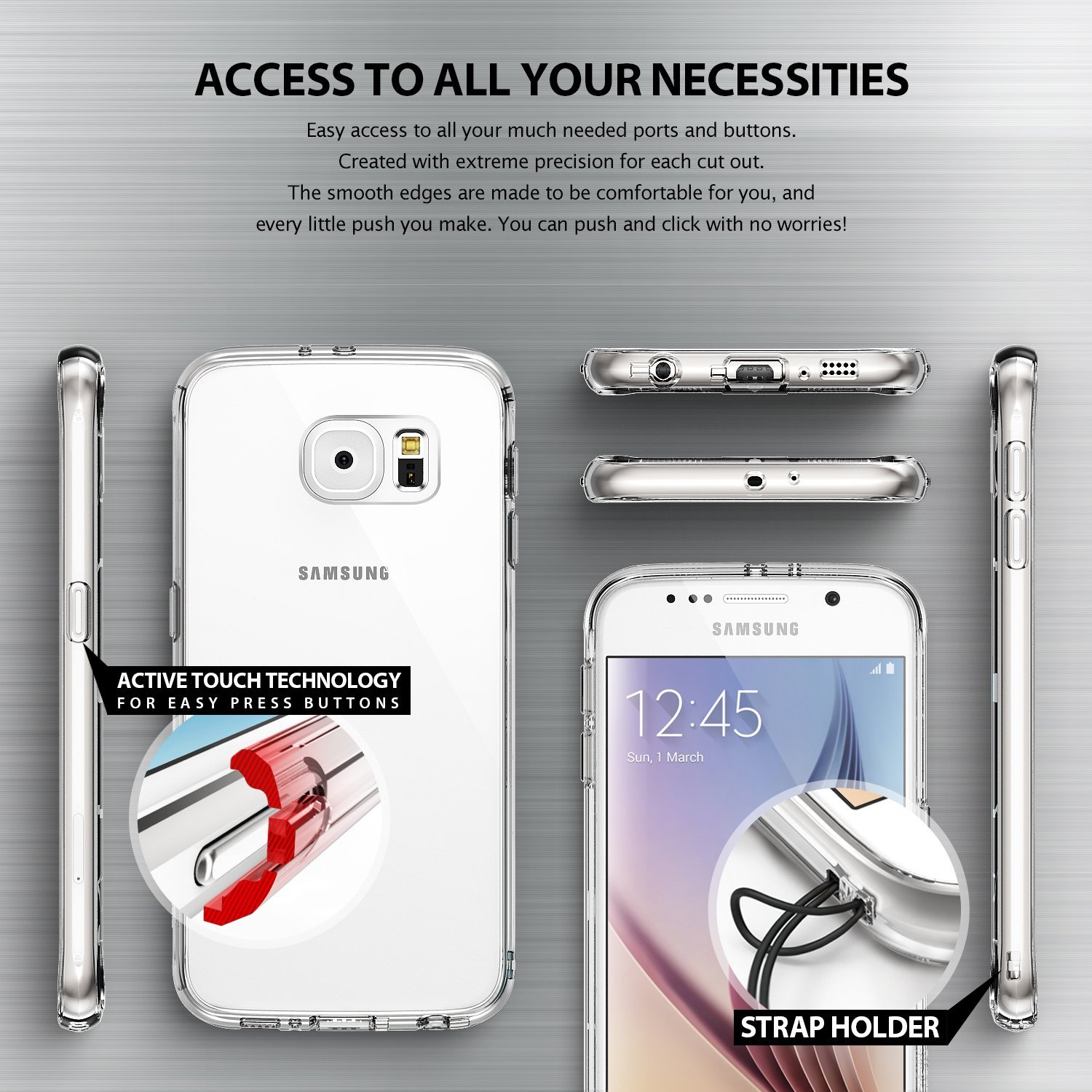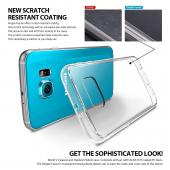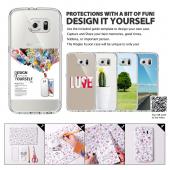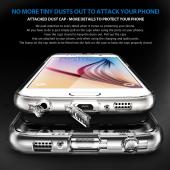 You Might Also Be Interested
Customers Who Viewed This Item Also View
Customer Reviews
Gabrielle Park
Feb 5, 2018 10:22:41 PM
best buy and best cover ever
Pretty much matches my Galaxy S6, absolutely the best cover ever! Well made quality, durable, snug fit and has a clear back. Best buy for free screen protector! Get yours now!
ntp1995
Oct 25, 2015 6:18:36 AM
Flawless
This case is perfect in every way. I ordered the clear one and couldn't be happier with it.

I initially had had a back film protector installed on my phone (not the one from Ringke) and it caused rainbow effect when using the case. Then I decided to throw away that film protector and change it with the one Ringke sent with this case--it's slightly smaller than the actual phone size but I don't mind since it's hardly noticeable anyway. Since then no bubble or rainbow effect, I LOVE IT and will definitely be reordering if the case turns dirty or changes color. ***Don't forget to wipe your phone before using the back film protector to get rid of dust! I did and no bubble effect at all! Make sure you clean thoroughly and you'll be really satisfied as the case and your phone will look perfect.

The volume and lock buttons are covered but the case material mimics the feel of pressing the button when using no case so that's awesome. The dust protective cover fits perfectly, and the phone feels light, slim, and not slippery which is everything I look for in a case!

It's also crystal clear which is nice to show off the S6's beautiful gold color. If accessorygeeks let us post pictures I would absolutely, definitely post pictures for people to see how great this case looks. MUST BUY!
Ng
Oct 13, 2015 7:48:06 PM
Great!
Perfect in every way.
Ed
Sep 16, 2015 4:52:25 PM
Wow
A perfect protected to see my beautiful phone.
evets
Aug 19, 2015 2:47:33 AM
what I think. ...
HEY , the clear case is really cool.
But you all known as well as me.It's tough getting ALL
THE BUBBLES OUT OF THE SCREEN PROTECTOR. ..
BUT STILL, ONCE u turn on the phone U DON'THE SEE the bubbles anyway. I'M DIGGING IT. I'd recommend this
Case to anyone.

Ps: I CALLED YOU ALL AND U CHANGED MY ORDER FROM THE
"WHITE "CASE TO THE CLEAR.
I HOPE YOU DIDN'T CHARGE ME FOR BOTH. CAUSE
U sent both a week apart.
IF NO EXTRA CHARGE WOW THANKS GUYS &
GAL'S......I GIVE BOTH THE WHITE AND CLEAR
A 5 STARS..!!!!!☆☆☆☆☆
... ..............PEACE OUT, STEPHEN K.
Write Your Own Review