Made for Samsung Galaxy J7
Features & Highlights
Why you should buy this product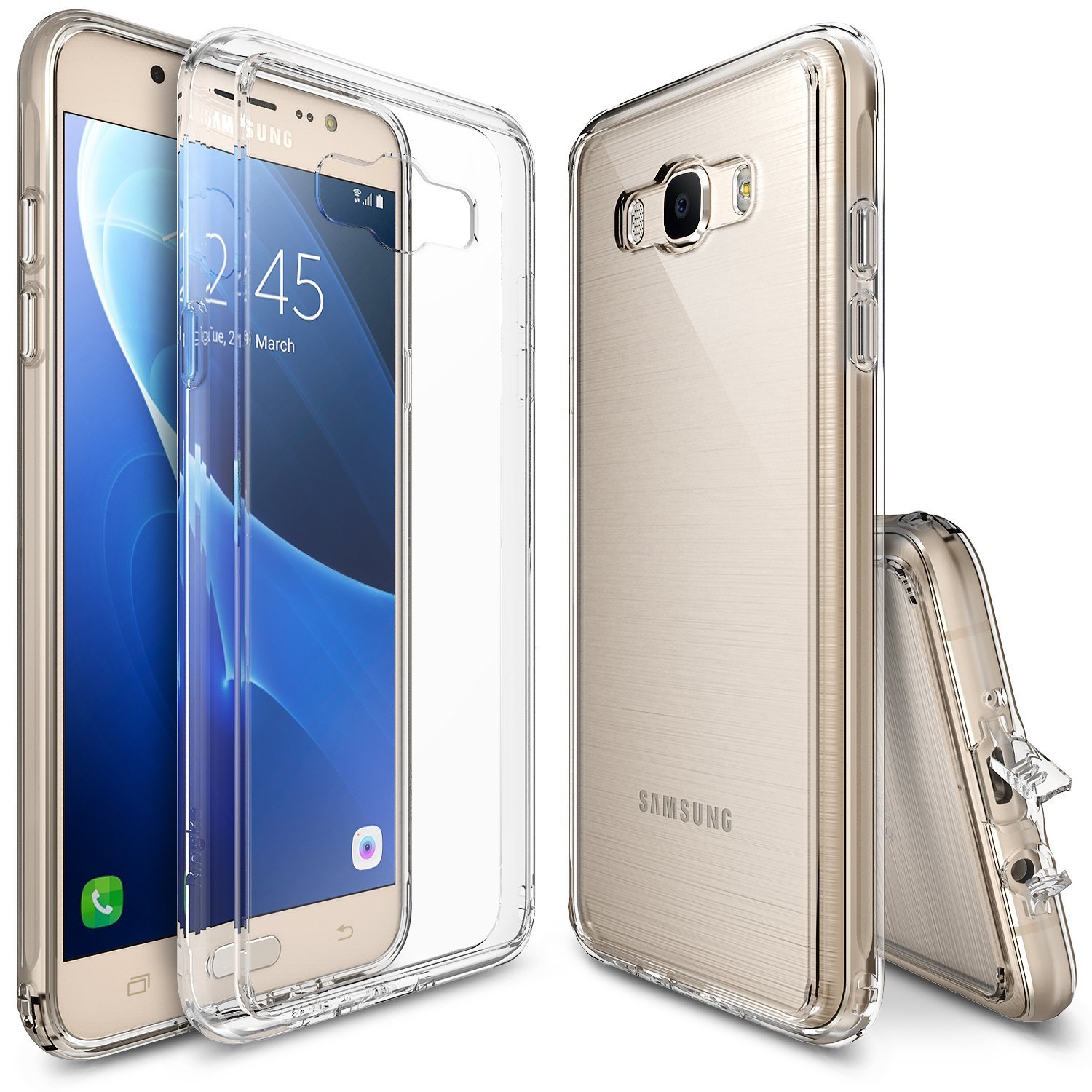 Ringke FUSION Case for Samsung Galaxy J7Perfect Fit
Fits perfectly on the Samsung Galaxy J7 to show off the natural shape and design.
Ultra-slim design with a perfect fit for all-around protection with minimal bulk.
Transparent TPU bumper protects all well rounded sides and perfectly contours all edges. Say goodbye to pesky gaps and loose edges!
Protection
High quality crystal clear back panel and specially formed TPU border to tightly grip all sides for better protection.
Innovation in Technology
Designed with Anti-Scratch and Enhanced Dual Coating Technology to defend with 2x longer lasting durability.
New Active Touch Technology buttons are specially designed for a more natural responsive feel when pushing the volume and power button.
Innovative technologies such as Anti-Static Elements also prevents your phone against more dirt and dust than other brands.
Fully Customizable
The possibilities are endless!
Unique tool for your creative side with free DIY template.
Ringke's Design It Yourself provides you with a free template to help as you unleash your creativity and personalize your own fully customizable Ringke FUSION protective case.
It's our way of helping you become one simple step closer to suit all your aesthetic needs.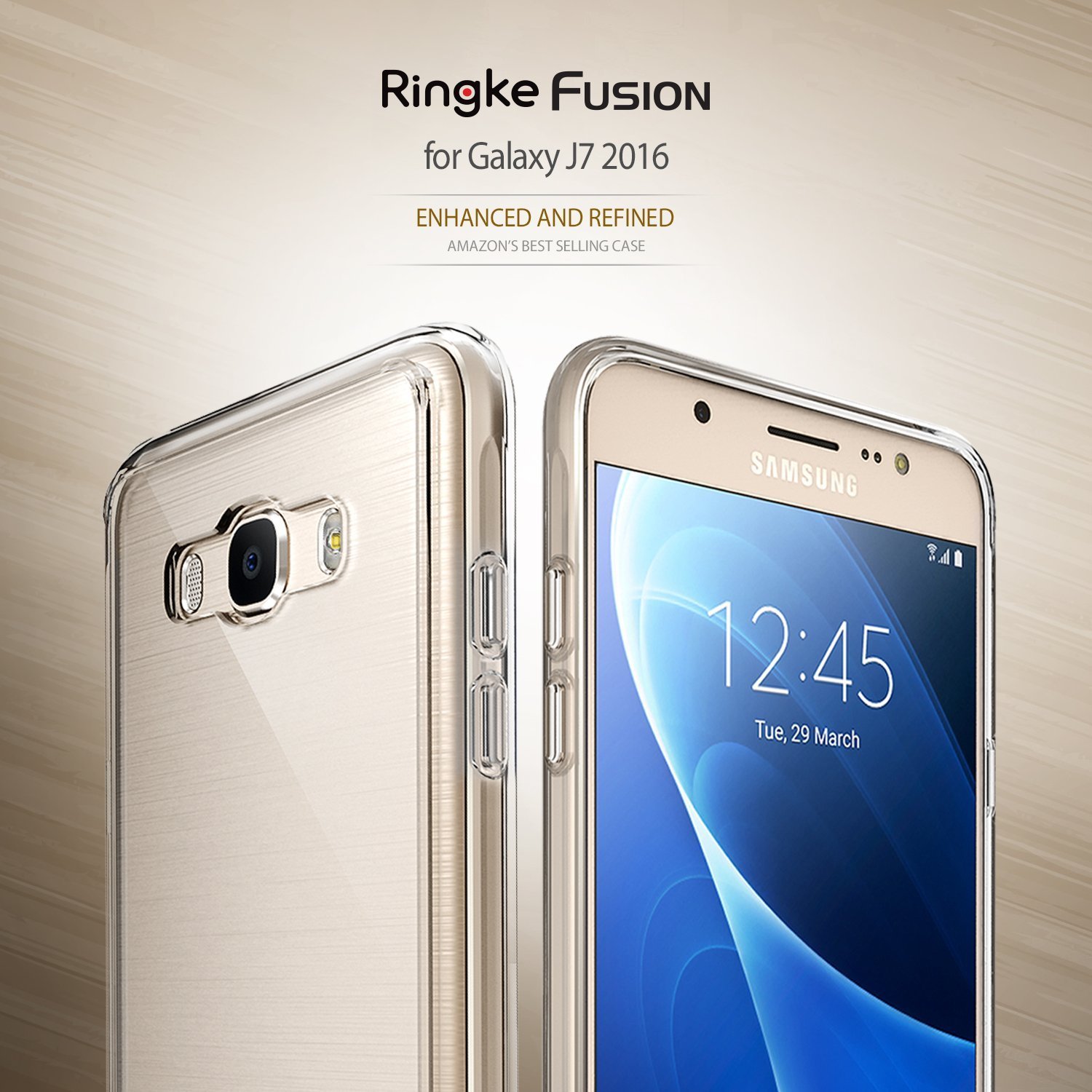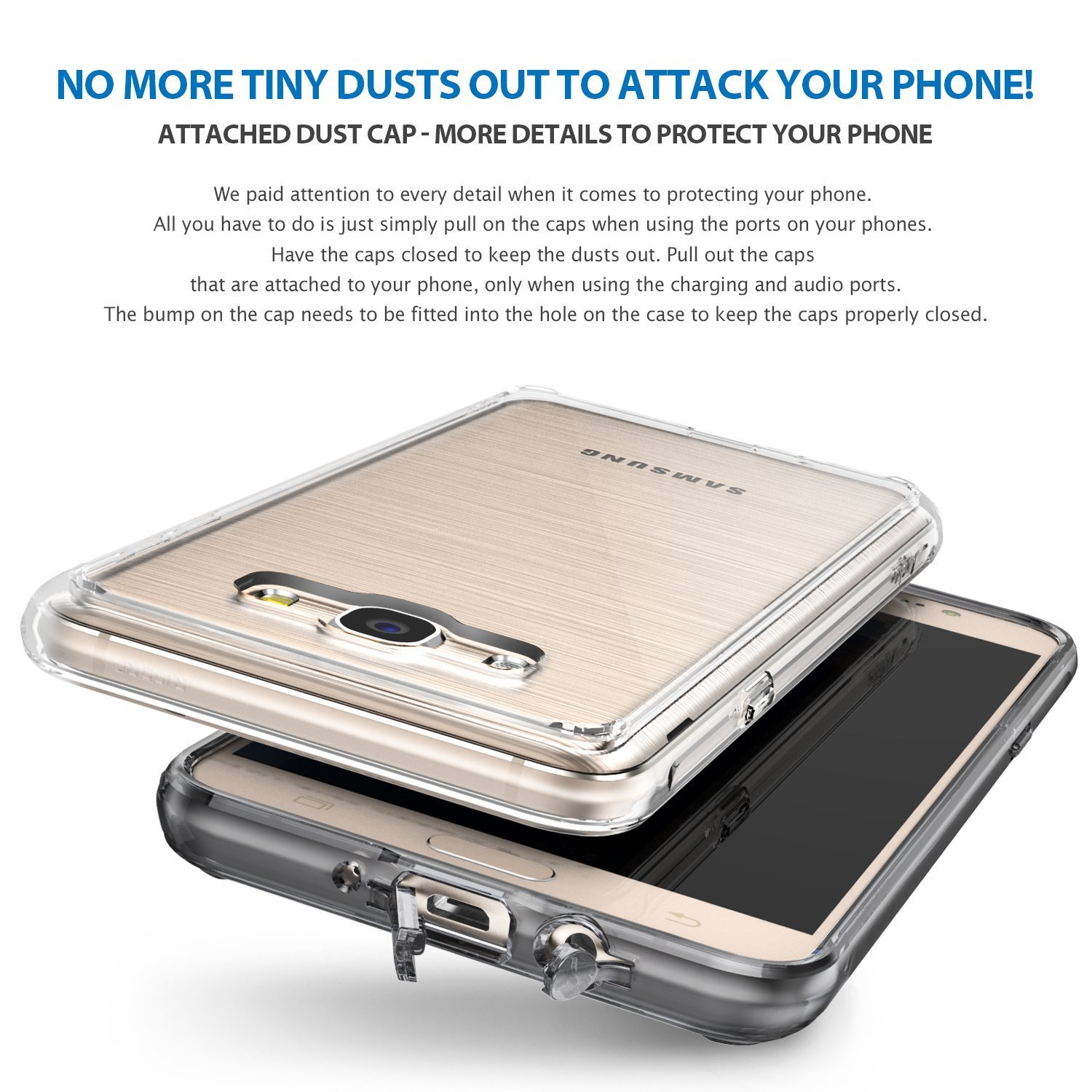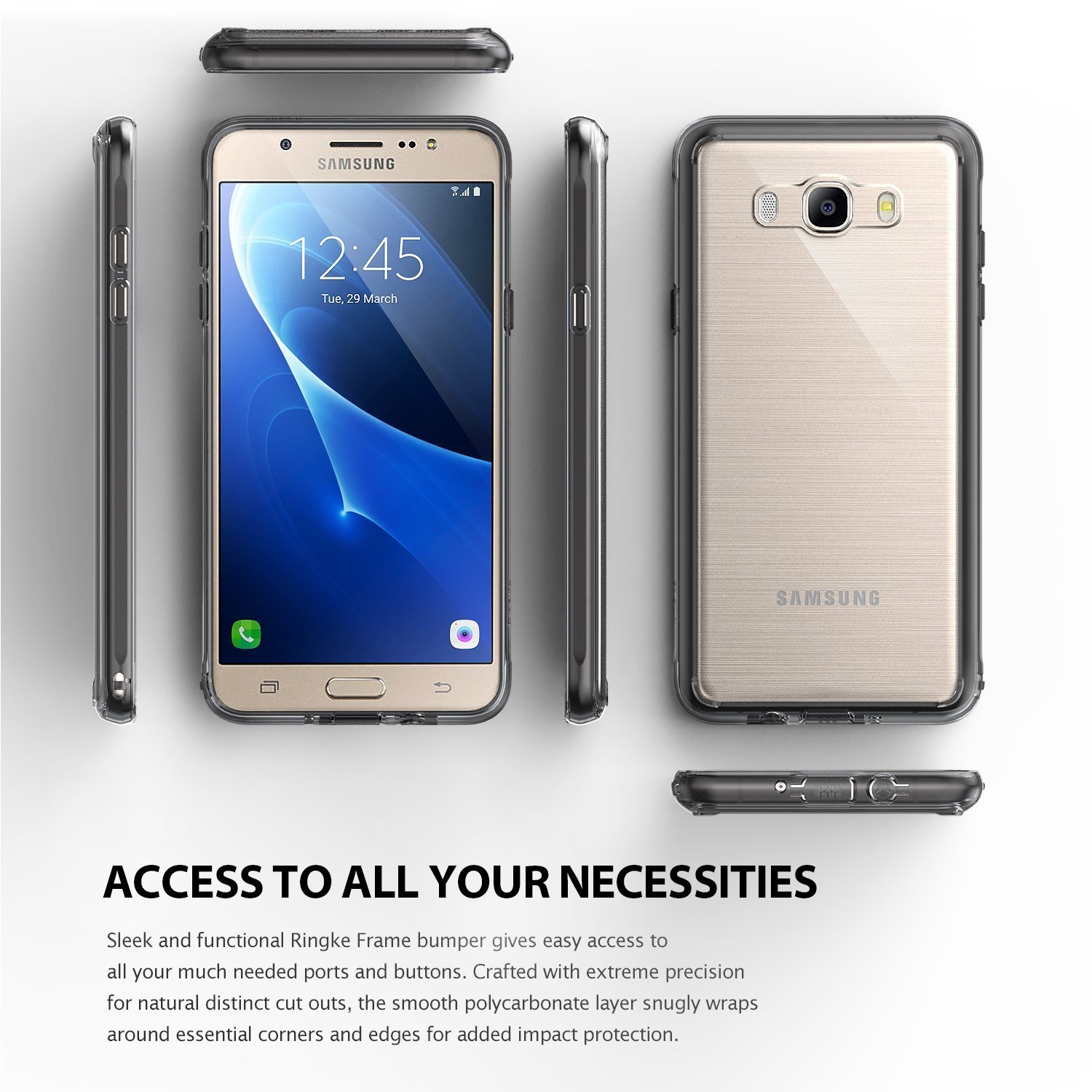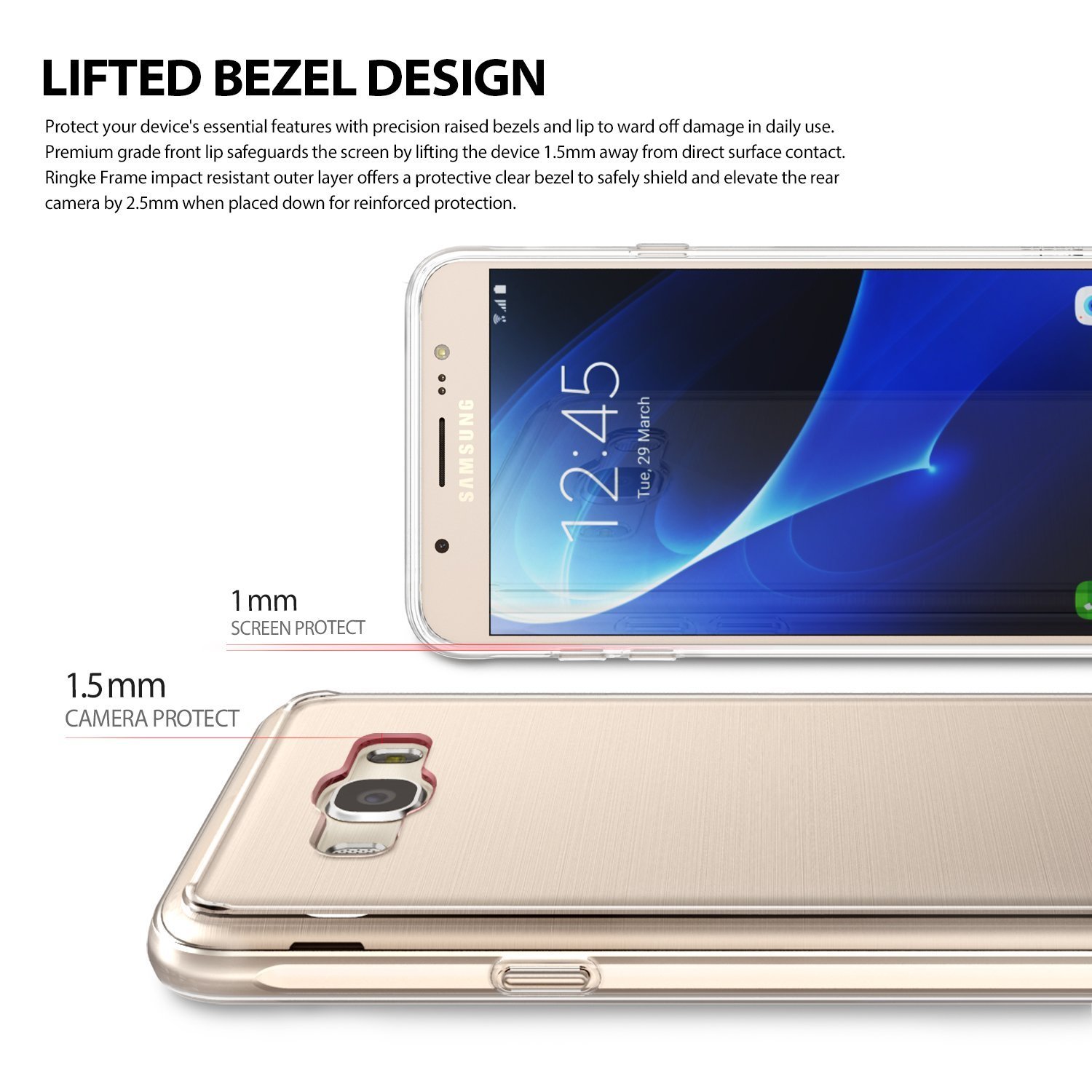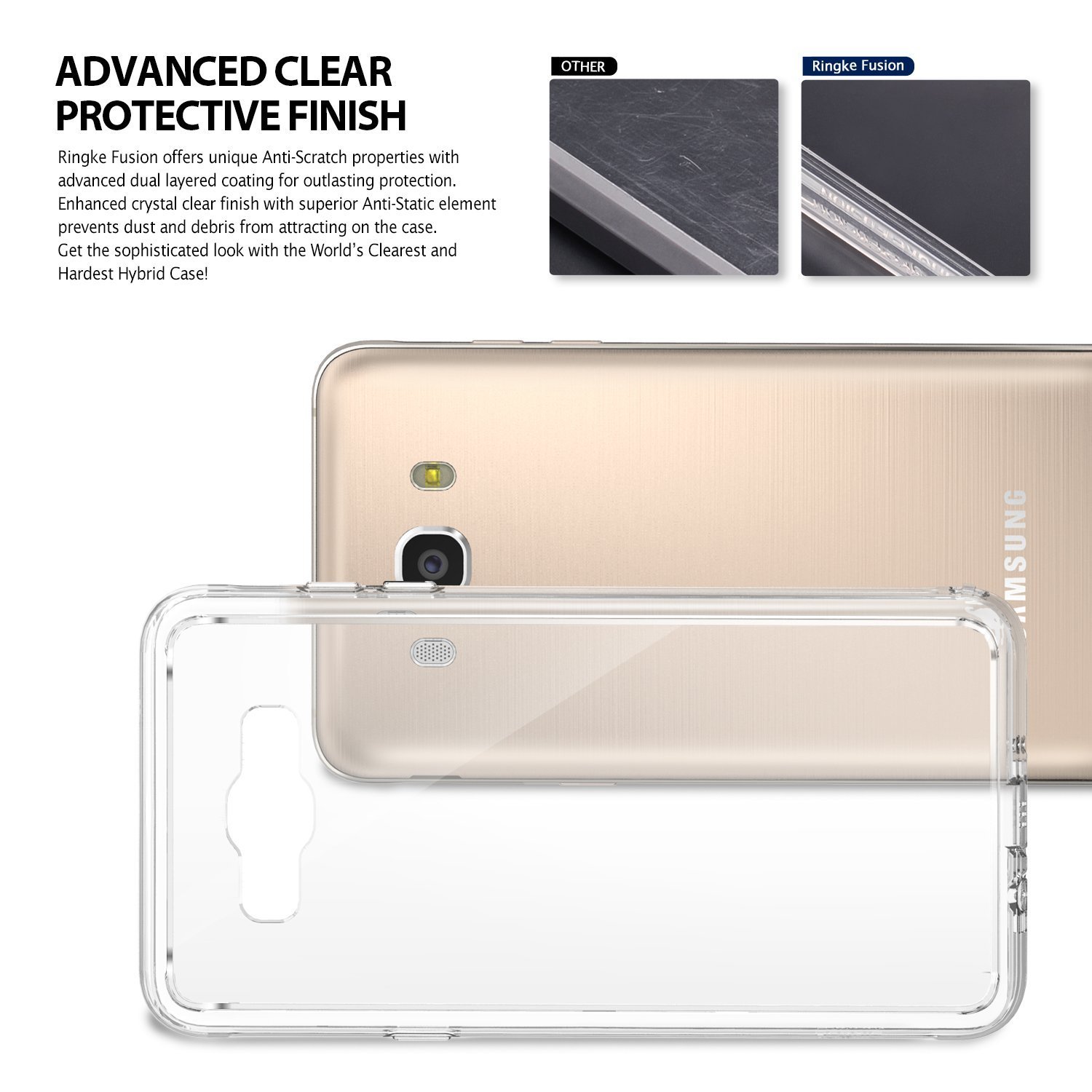 - Color:Clear View
You Might Also Be Interested
Customers Who Viewed This Item Also View
Customer Reviews
Dianne Miller
Jul 19, 2018 11:02:36 PM
a good quality case cover
Seems like a good quality and my phone feels well protected in it ans it looks great too! It's one of the best case cover I ever had!
Joan Clark
May 3, 2018 4:19:14 PM
pretty case
Pretty case! The edges come up over my phone and give it good protection. I like this clear case to show off the natural beauty of my phone. Good price!
John Langdon
Apr 11, 2018 9:06:17 PM
amazing deal for the price
Very pleased with the purchased. I love the simplicity, functionality and the design being a clear hard case. Amazing deal for the price.
Lowie Sebastian
Nov 1, 2017 5:41:25 PM
love it!
I absolutely love this case! Great fit and providing enough protection for my use. This is flexible, scratch resistant and show off the natural beauty of my phone.
Steven Dowd
Aug 31, 2017 6:00:18 PM
so pretty
So pretty! Was arrived so fast! Looks really nice on my phone since I can see the natural beauty of it. I dropped the phone a few days ago and nothing happened. Great protection and also for the price works really good.
Joanna Mary
Aug 21, 2017 7:58:57 PM
holds my phone tight and great job
Exactly what I wanted, holds my phone in tight and clear case that's completely protect my phone. Great job, durable and affordable too!
Thomas Baker
Jul 17, 2017 7:38:12 PM
versatile clear case
Inexpensive and versatile clear case. Totally satisfied from the beautiful look. A great way protection and it is doing the job so far and I like it!

Evan Bell
Jun 20, 2017 1:22:04 AM
Beautiful Clear case
Beautiful clear hard case! I love how it feels in my hands, perfect fit, and smooth shinny but it stays in my hand. Color was bright and eye catching too. Love it!

Dianne Hart
May 18, 2017 4:29:26 PM
totally satisfied from looks to protection
Sturdy with great protection and still allows to appreciate the beauty of my phone. Totally satisfied from looks to protection!
Penelope Pullman
Feb 12, 2017 10:53:56 PM
works well, a hard case
Works well a hard case that protects my Galaxy J7. It is so crystal clear and I have had it almost 2 weeks and it is still just as clear. I am glad I found a good one!
Irene Howard
Jan 22, 2017 5:30:29 PM
great case
Great case with a low profile. Fits well and snug.It protects my phone against sudden drops and scratches. Reasonable price and highly recommended.
Kimberly Marshal
Jan 19, 2017 6:15:55 PM
best case I ever had so far
Best case i ever had! Easy to put on, fits well and snug. The sides have a nice texture that makes it slip free from falling out of my hands. Case stays clean and show off the true colors of my expensive phone. I love it!
Michael
Sep 29, 2016 2:52:58 AM
love it
I absolutely love this case, fits perfectly, this is a excellent quality, well made case. Happy for my purchase.
Write Your Own Review