Made for Samsung Galaxy J7
Features & Highlights
Why you should buy this product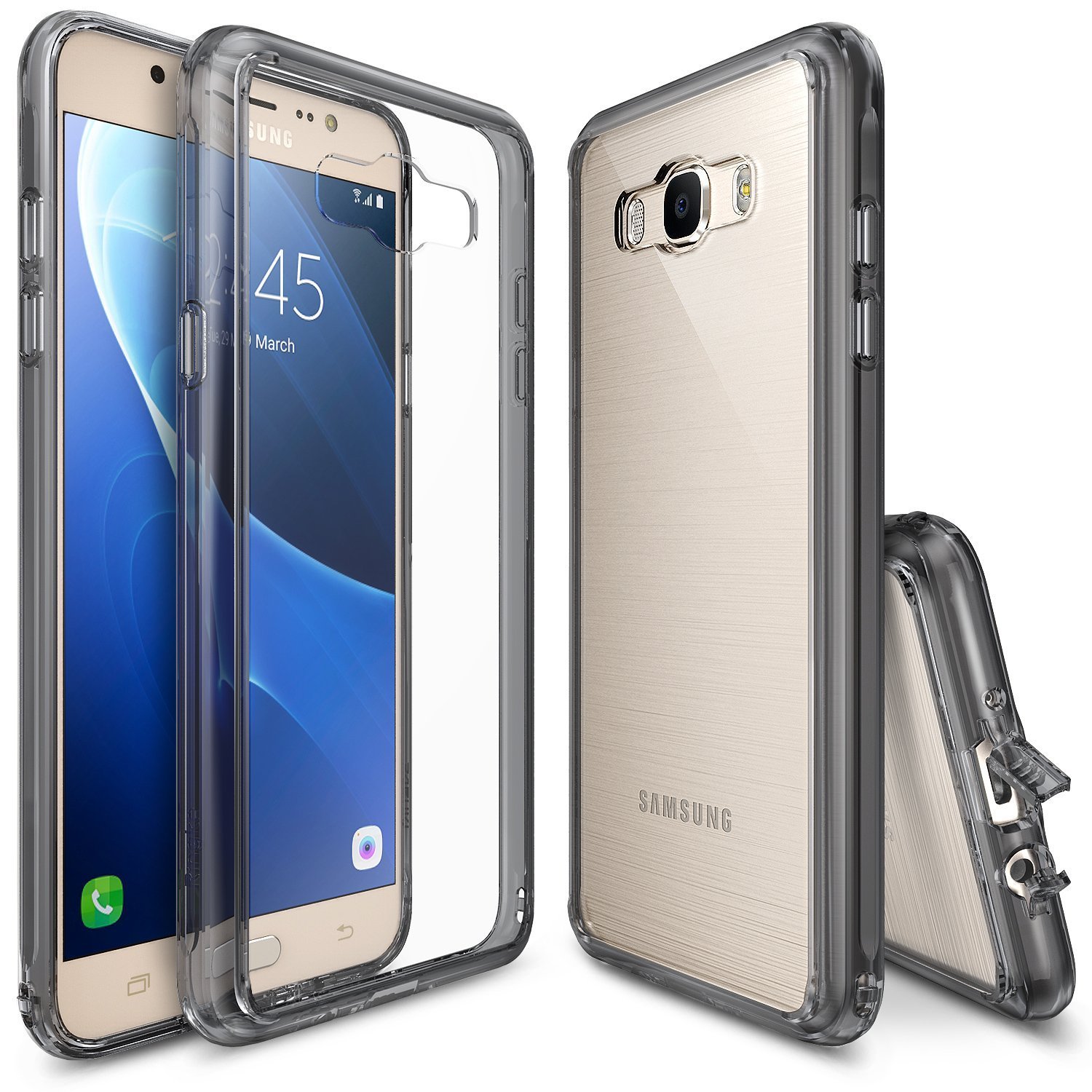 Ringke FUSION Case for Samsung Galaxy J7Perfect Fit
Fits perfectly on the Samsung Galaxy J7 to show off the natural shape and design.
Ultra-slim design with a perfect fit for all-around protection with minimal bulk.
Transparent TPU bumper protects all well rounded sides and perfectly contours all edges. Say goodbye to pesky gaps and loose edges!
Protection
High quality crystal clear back panel and specially formed TPU border to tightly grip all sides for better protection.
Innovation in Technology
Designed with Anti-Scratch and Enhanced Dual Coating Technology to defend with 2x longer lasting durability.
New Active Touch Technology buttons are specially designed for a more natural responsive feel when pushing the volume and power button.
Innovative technologies such as Anti-Static Elements also prevents your phone against more dirt and dust than other brands.
Fully Customizable
The possibilities are endless!
Unique tool for your creative side with free DIY template.
Ringke's Design It Yourself provides you with a free template to help as you unleash your creativity and personalize your own fully customizable Ringke FUSION protective case.
It's our way of helping you become one simple step closer to suit all your aesthetic needs.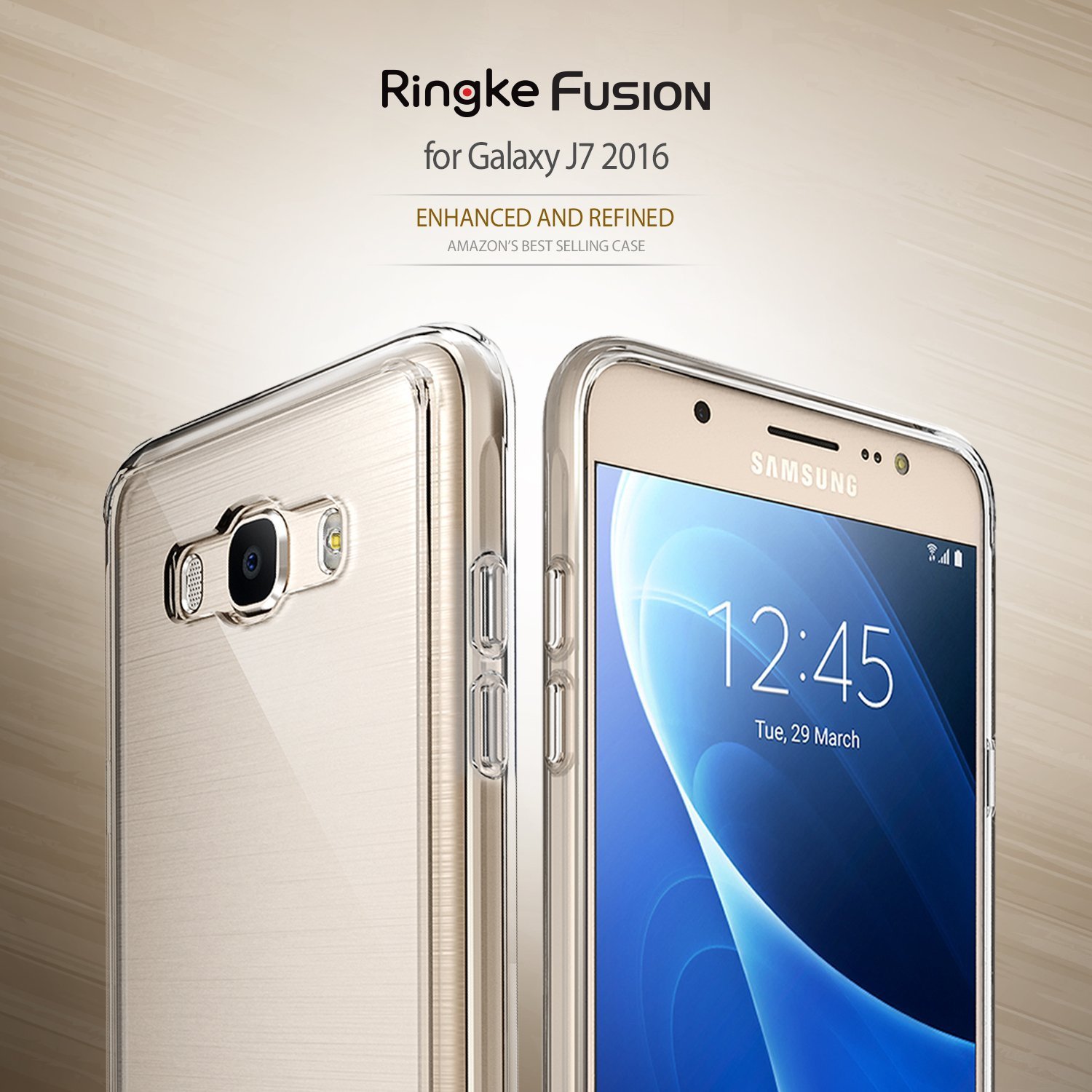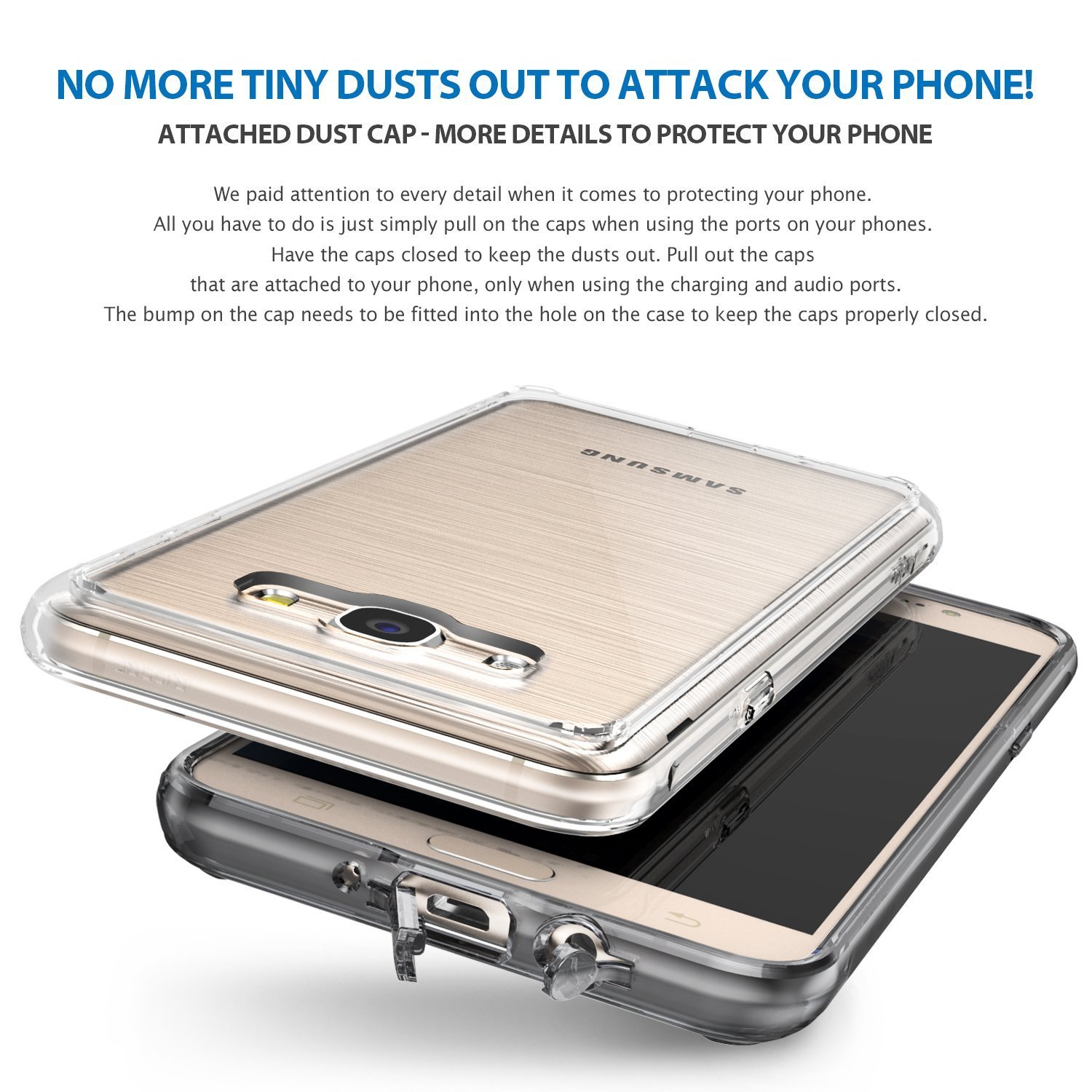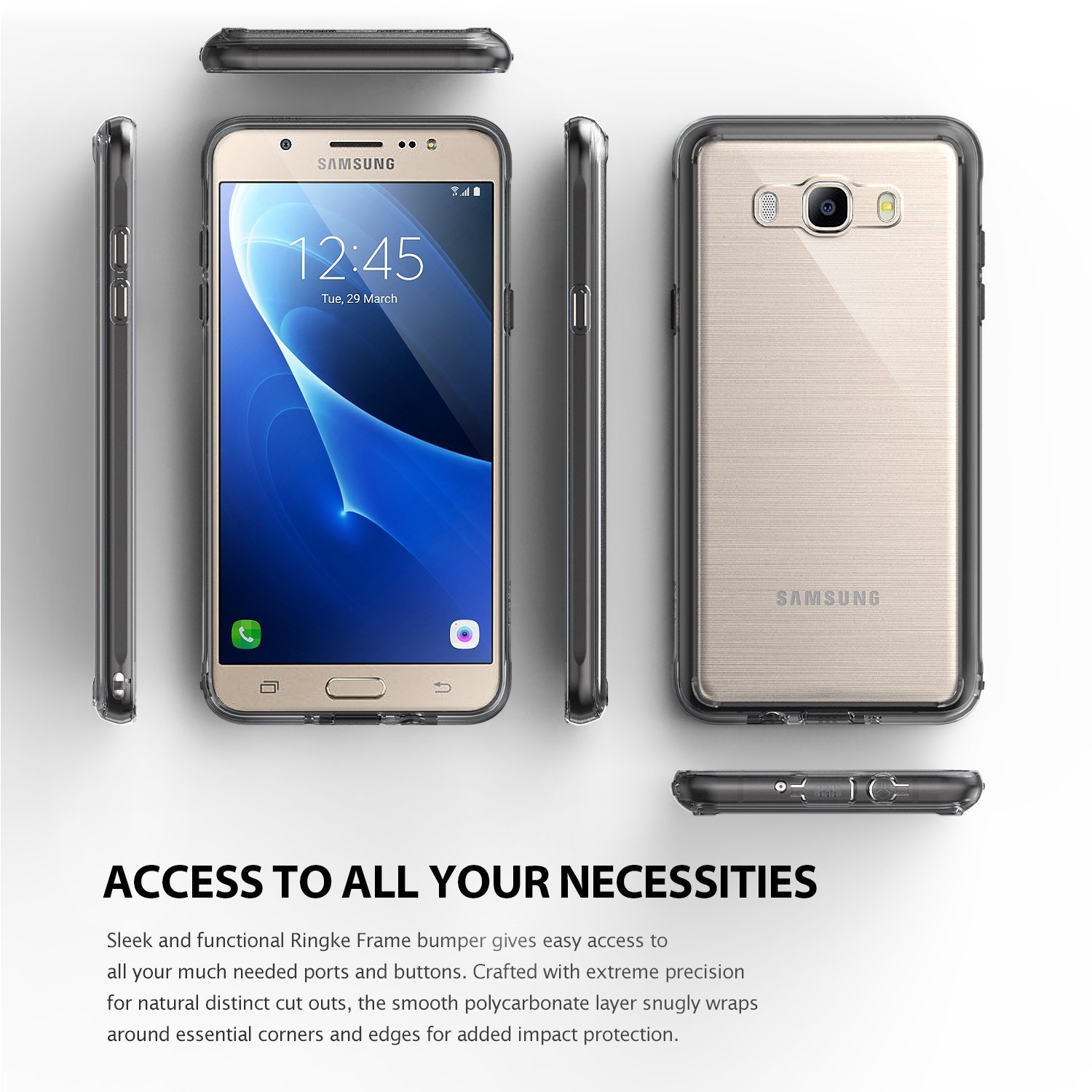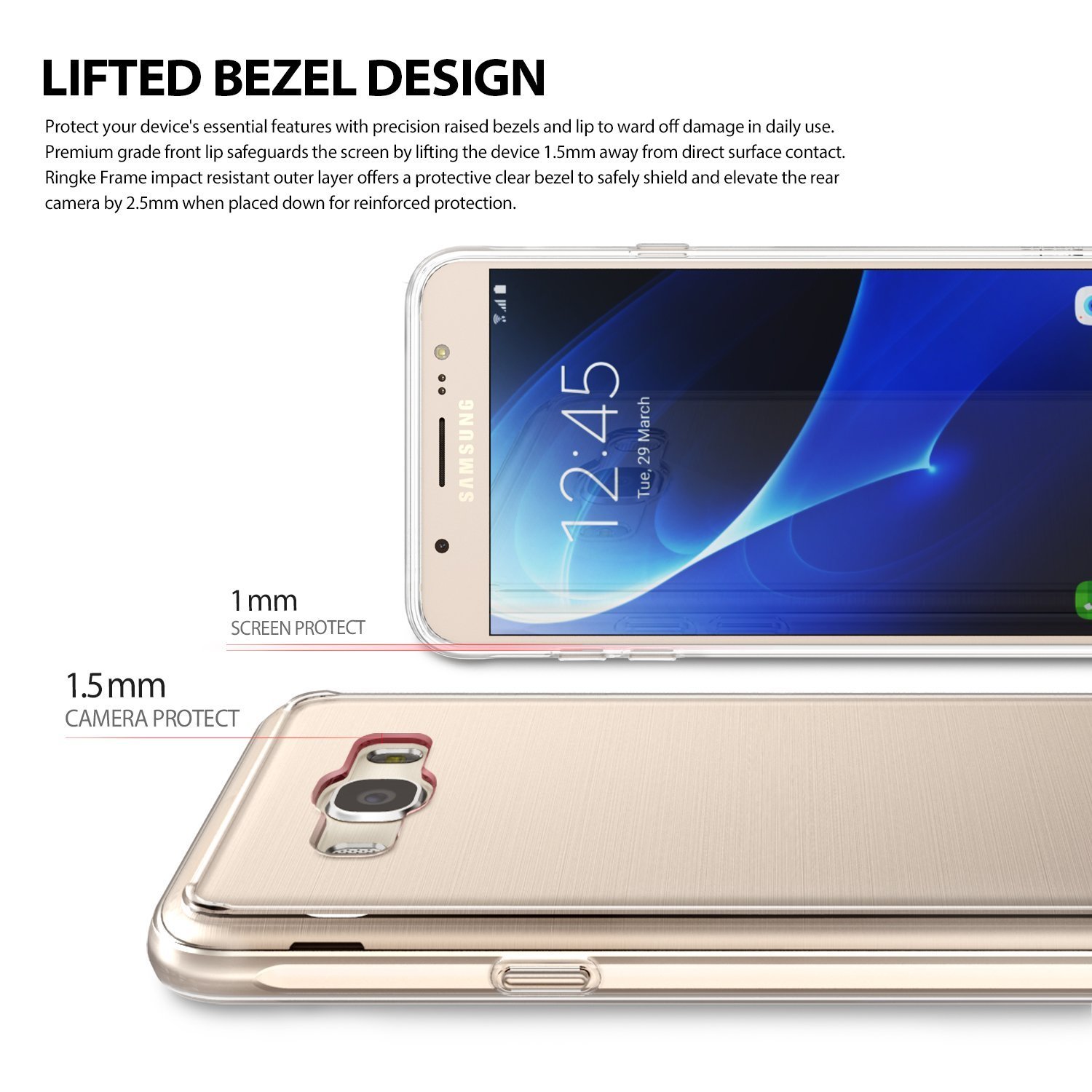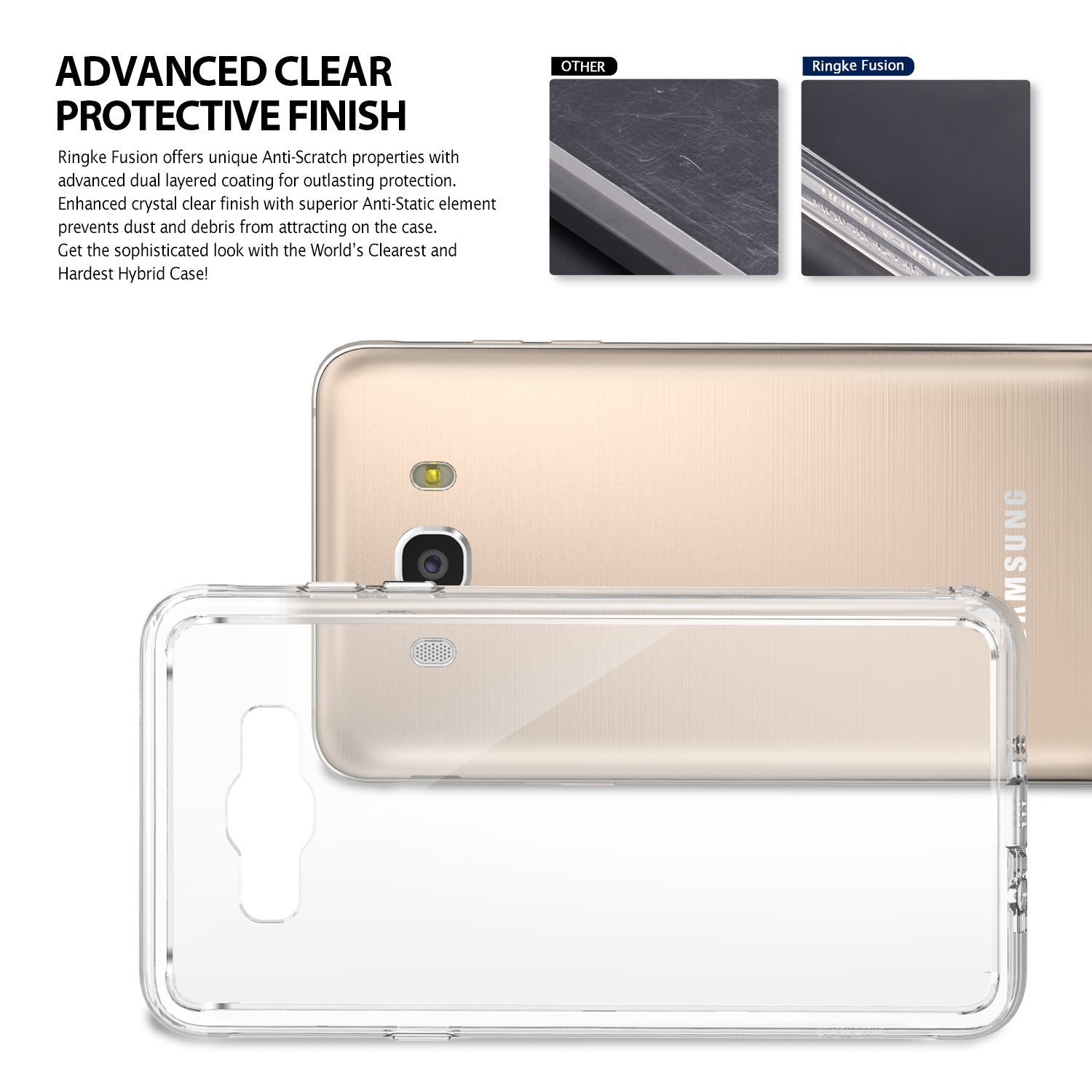 - Color:Black
You Might Also Be Interested
Customers Who Viewed This Item Also View
Customer Reviews
Grace Thompson
Apr 11, 2018 12:35:01 AM
great case
Seems great clear case cover for my Galaxy J7 case. It shows off my phone while providing a layer of protection. Also allows an easy access to the buttons and ports.
Natalie Park
Mar 6, 2018 8:52:58 PM
great deal
Great deal for the price! It looks nice on the phone and feels like it's protective. I dropped my phone and amazing nothing happened to the phone. Show off the original beauty without adding extra bulk.
Lea Hart
Mar 5, 2017 10:26:43 PM
excellent case for my need
Excellent case very durable. Clear hard, Well built case and nice Looking. Fits my phone perfectly.

Luke Greene
Feb 27, 2017 6:20:33 PM
i love this case
Just the sleek case I was looking for. I love it!
Lauren Marshall
Feb 15, 2017 6:23:06 PM
absolutely love this case
I absolutely loved it show off the way it looked on my phone. Great hard case that keeps my phone protected against sudden crack, bumps and damage. It worth my investment.
Alexander Morgan
Feb 14, 2017 10:02:24 PM
love this pretty case
Absolutely love this bumper clear case. It does exactly what I wanted to protect my phone. Durable, sturdy and fits snugly around my phone. Price is great.
Robert James
Feb 13, 2017 9:39:04 PM
case fits well
Case fits well. This clear hard case is slim, simple and I love the fact that it was clear to show off my phone. Great case protection. Price is great too!
Jennifer Morgan
Feb 8, 2017 7:45:34 PM
I love this hard case
I love this this hard clear case. Fits great on my phone, durable, flexible and give the protection needed. It worth my investment.
Olivia Thomson
Feb 5, 2017 10:40:39 PM
love the way it looked on my phone
I absolutely loved the way it looked on my phone. It is completely see-trough, crystal clear. Fits perfectly and good protection. Best buy!
Liam Mills
Jan 19, 2017 7:02:57 PM
i love it!
I'm glad to have this smoke black clear case, perfect for me the style, design and the protection. This is flexible and scratch resistant, with all around protection. Amazing price.
Irene Gibson
Jan 3, 2017 6:25:31 PM
simple and elegance
I was very happy with this clear hard case. The design features are simple, but elegant. looks good and just perfect and does a great job at highlighting the natural beauty of my phone, completely clear, no dotted lines:)
Emily Hill
Dec 27, 2016 11:07:21 PM
looks great on my phone
It was easy to put on and take off, arrived on time and looks great on my phone. I opted for a clear case since I wanted a simple look. Good deal for the price.
Kimberly May
Dec 22, 2016 11:35:50 PM
i love this clear case
Simple, stylish and it's completely clear hard case so it does not drastically change the look of my phone. I love this case! Great price!
Sophie Robert
Dec 12, 2016 10:47:27 PM
I love this clear hard case
Wow! I love this clear Hard case. Fits like a glove and it shows off my Galaxy J7 phone. Not bulky, durable, sturdy and great price! Highly recommend
Emily knoxx
Nov 21, 2016 8:38:24 PM
absolutely loved the way it looked!
Very nice case! I absolutely loved the way it looked on my Galaxy J7 phone. Easy to install. Highly recommend
Michael Mills
Nov 16, 2016 8:03:33 PM
nice and feels good!
Exactly what I was looking for. This case is really clear and fits perfectly in my Galaxy J7 phone. Nice and feels good. Easy to install and protect my phone. Highly recmmend
Cameron Gill
Oct 23, 2016 10:15:29 PM
worth it!
Excellent quality and fit. This case was even better than I expected. Worth the price. Love it! Looks stylish and great in my hand. With this case there is no worries about anything!
Andrea Bond
Oct 9, 2016 6:44:02 PM
Fits great!
Fits perfectly and does not add much bulk on my Galaxy J7. It feels sturdy enough to offer some real protection in the event of unexpected dropping of my phone. Happy on my purchased.
Megan Mitchell
Oct 4, 2016 7:46:31 PM
simply love it!
I can do it! easy to install, durable, sturdy, well made product. This is a great case, it is stylish, It fits easily and goes on well, perfect for my needs. Love it!
Nelly Baker
Sep 22, 2016 11:17:52 PM
cute case
A super cute case with a great price! I love the way it protect my expensive investment. Highly recommend.
Write Your Own Review