Features & Highlights
Why you should buy this product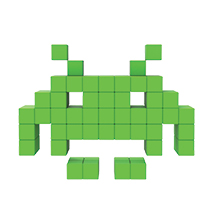 Geek's Reviewed
As a person who spend a majority of their time on their phone, I find the RedShield Lazy Bracket Flexible Holder Mount to be quite handy. Wherever I am in the house, whether it's in the bedroom, kitchen, living room, or even the bathroom, the RedShield Lazy lets me watch videos from my smartphone hands-free! What's also neat about the Lazy stand is that it can also be adjusted to any angle that I like.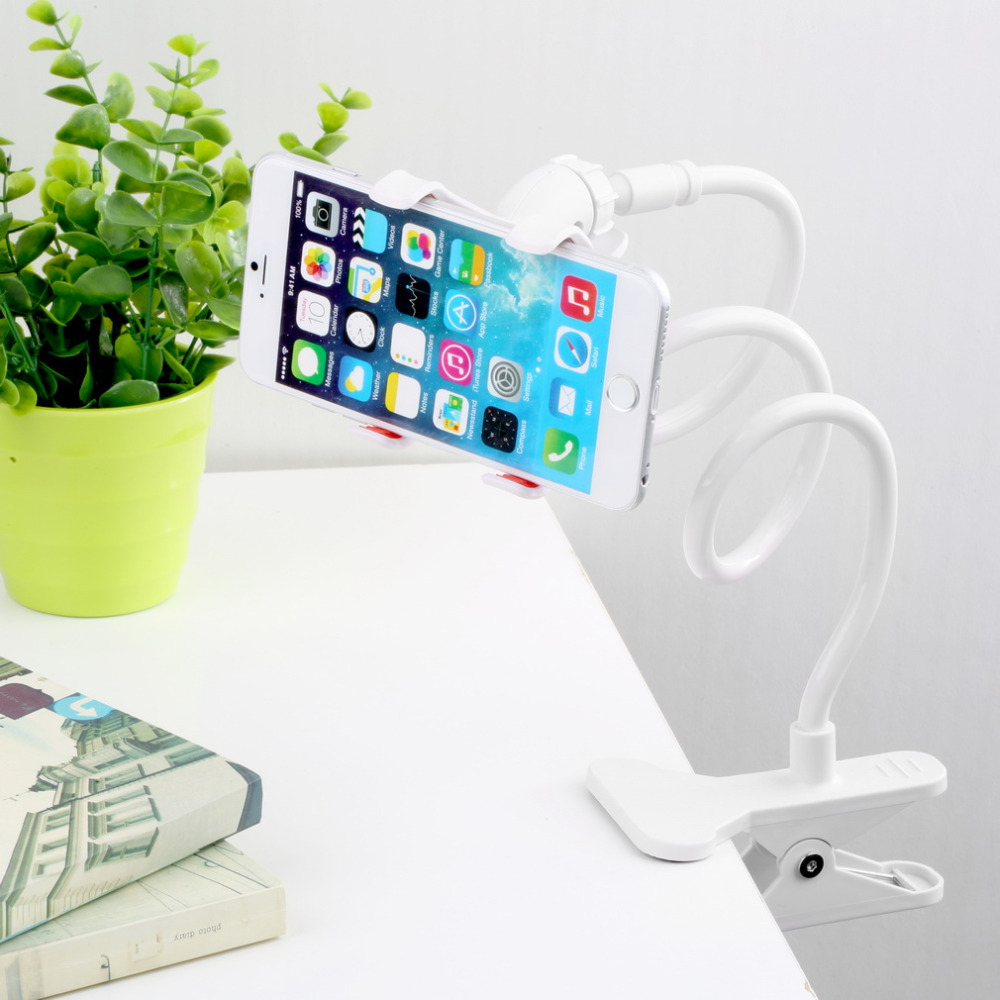 RedShield Lazy Bracket Flexible Holder Mount [Be lazy in bed or sofa while on your phone, no more phones falling onto face!]
Are you the type of person who enjoys spending their day in bed or on the sofa playing on their phones? If you are, then we have the right accessory just for you! This RedShield Lazy Holder can be clamped onto a desk or table next to your bed or sofa so you can enjoy playing on your phone while lying down! The phone clamp can fits all phone models and the stem of the stand can be adjusted to however way you want it. You will no longer need to worry about having your smartphone drop on your face ever again!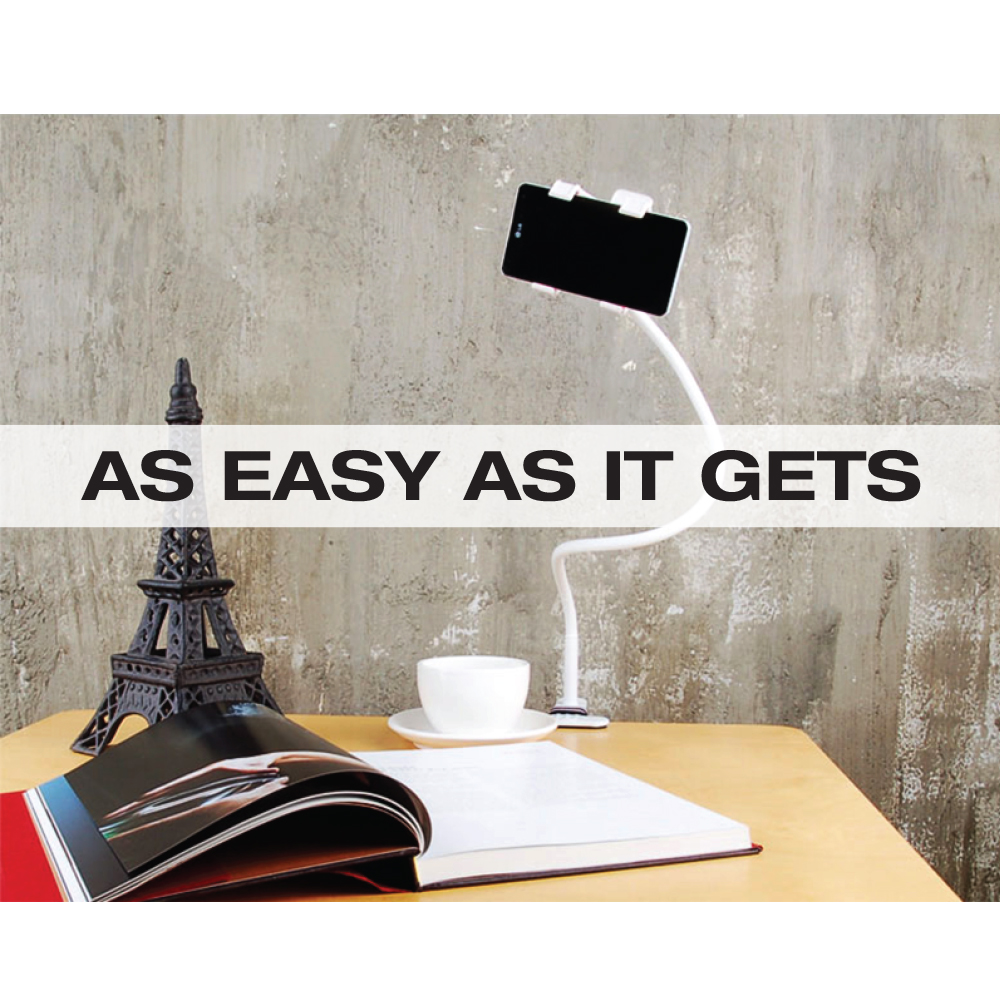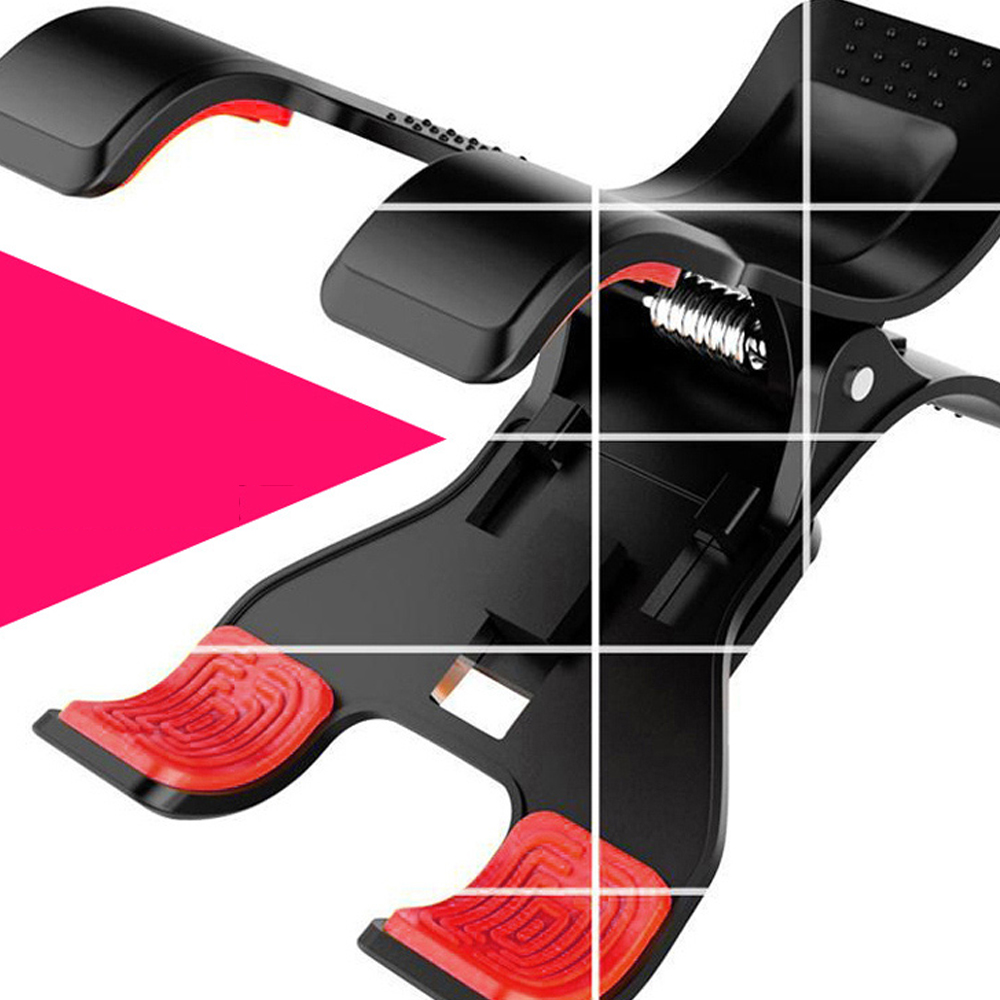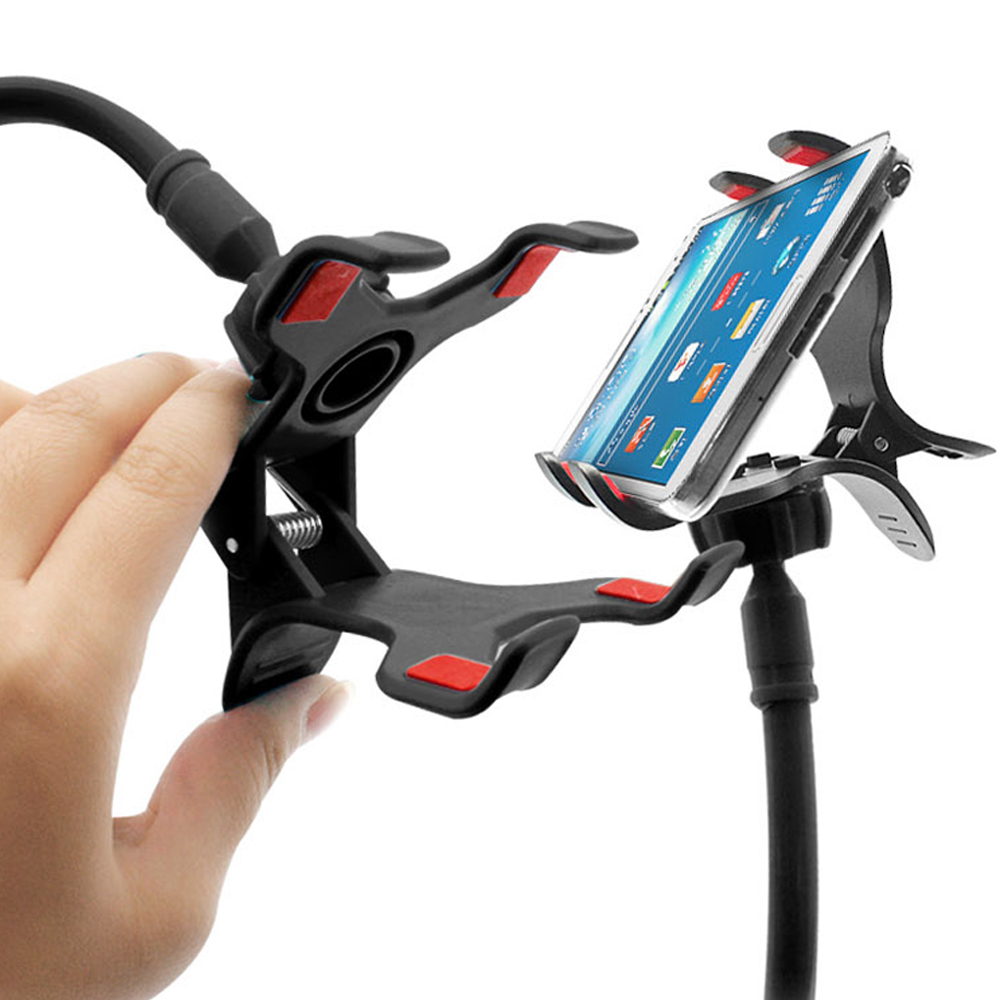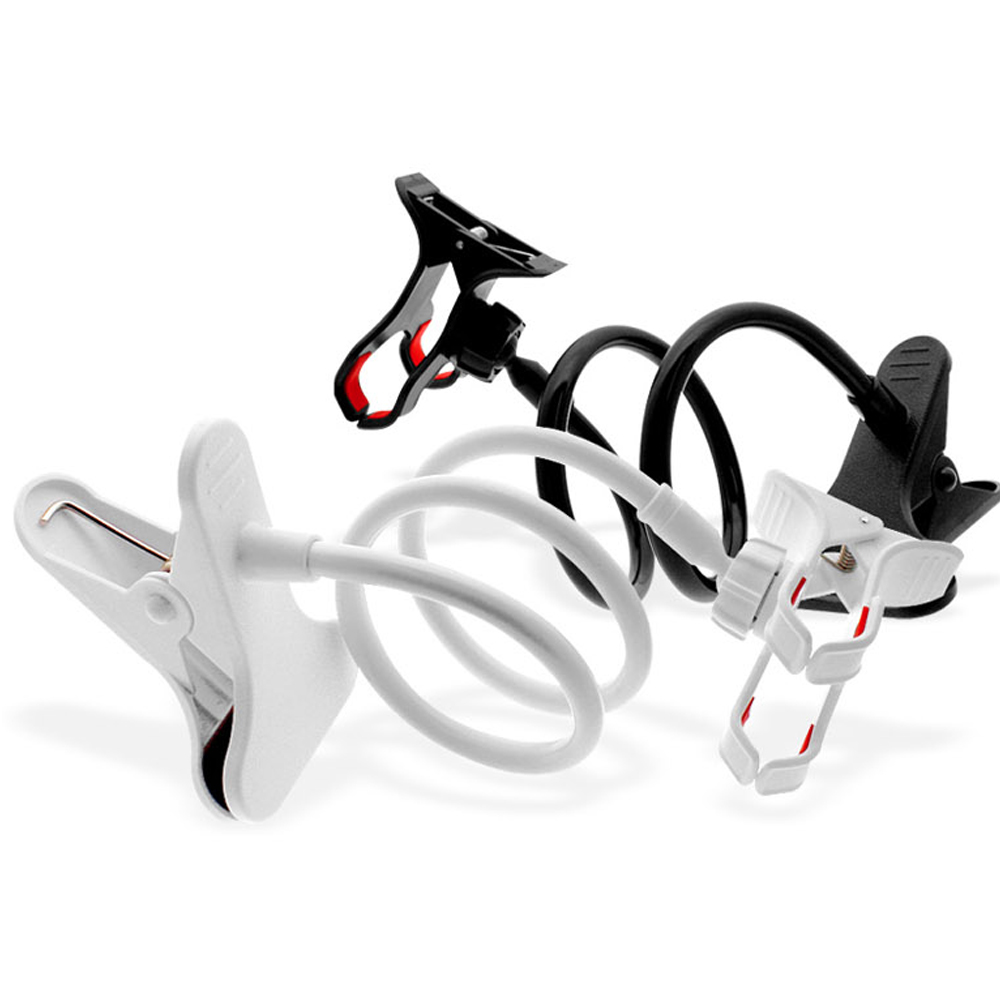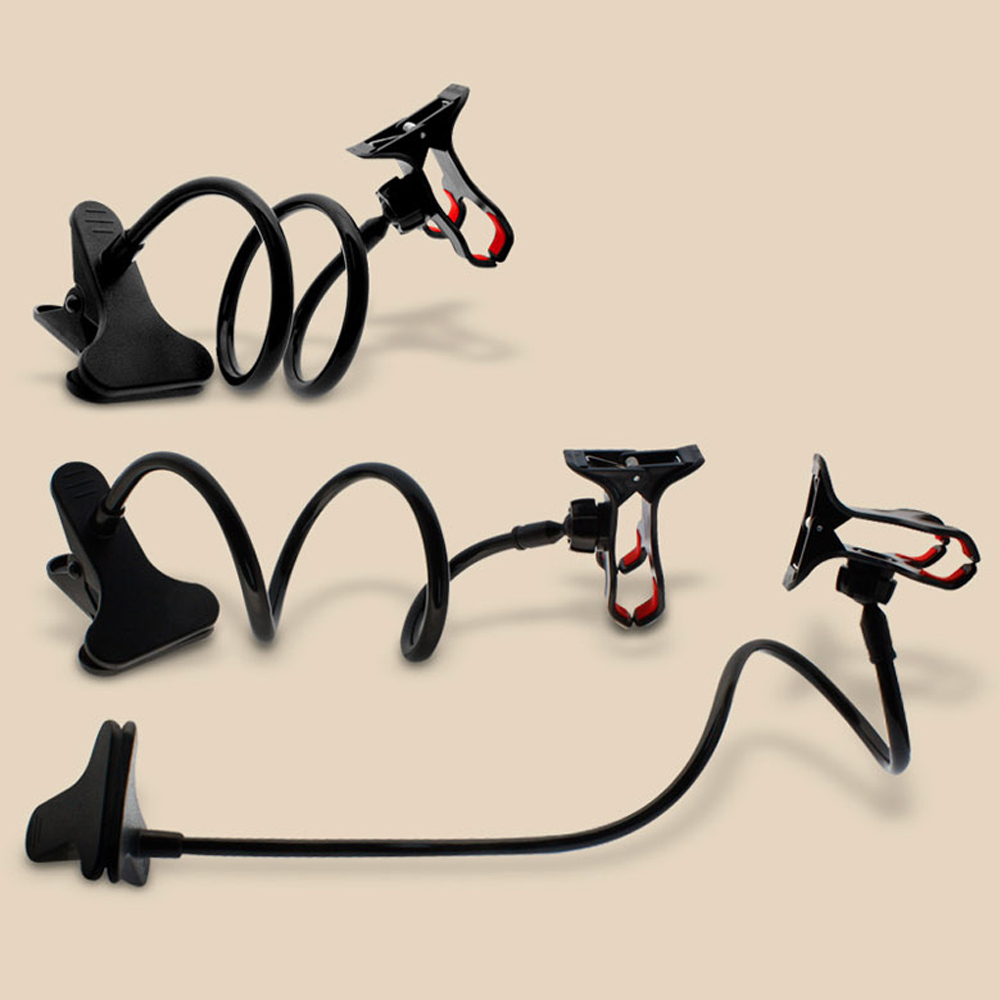 You Might Also Be Interested
Customers Who Viewed This Item Also View
Customer Reviews
Lovely Miller
Jun 2, 2019 7:29:14 PM
safe and secure
I just love it! The clamp is very durable, sturdy, good quality and come in handy when travelling, at home. Holds my phone nicely, very secure and I have it within easy to reach!
Cathy Lambert
Feb 14, 2019 9:51:41 PM
conveniet to use
Absolutely love this phone holder! I have set it up on numerous edges, from coffee tables to towel rack holders to even in my car. Using it to talk hands free, video chat and even watch movies.

Mylene Reeves
Dec 20, 2018 10:45:09 PM
strong enough to hold my phone
Works great! I use this to hold my work dictation microphone at my desk to free my hands for typing. Very stylish, flexible, and strong enough to hold my phone securely.

Marlene Simpson
Dec 18, 2018 9:19:04 PM
used it everyday
It makes watching videos on my phone a real pleasure! And, I use this every single day when I just want to lay in bed and watch my favorite movies. Perfect!
Justine Turner
Nov 18, 2018 11:59:08 PM
happy hands
I use one in my car and on the side of my bed. Easy to clamp, unclamps and adjust to just the right view! My hands have no longer cramp! Happy hands!
Sherryl Miller
Oct 1, 2018 12:40:58 AM
great to hold my phone
Great for holding my phone. It holds tightly to a counter or desk and the holder swivels easily to change the angle. Perfect for me!
Marilou Black
Oct 26, 2017 6:46:38 PM
love this holder
I absolutely love this lazy flexible bracket holder! The phone was held up nice and high so that I don't have to hold it. Perfect especially since the new hands-free law went into affect! Great!
Joe Tucker
Apr 16, 2017 11:48:13 PM
great idea
Great idea and great quality for the price. I love using this clip on my bedside table to view videos, tv shows and listen to podcasts in my bed.
Michael Lee
Mar 8, 2017 5:36:08 PM
I used it everyday and it is great!
I love this phone holder! I use it in my bedroom. Very sturdy, well designed, and built clamp. I can watch movies without using my hands. Amazing price!
Rachel Robert
Jan 26, 2017 10:35:15 PM
price was pretty cool
I used it almost every day. This clip was flexible, works well and strong enough to hold my phone safe and securely. Price was pretty cool!
Samantha Rees
Nov 30, 2016 9:28:33 PM
plenty of possible uses
Just look at my picture. And I am Happy:) Very clever technology, extremely versatile and plenty of possible uses. Great quality for the price! Highly recommend
Jessica Ellisson
Nov 28, 2016 3:06:43 PM
strong phone holder
Very strong phone holder, it never fails. I watch movies on my phone while in bed and my phone holder clips to the night stand without damaging my furniture. Happy with my purchased. Best idea also for gifts this christmas.
Dominic Vaugha
Aug 5, 2016 12:29:13 AM
I absolutely love this product
I loved it so much I kept fiddling with it to turn it different angles and carried it to my office to use the speakerphone on my cell phone and that was great too. The phone could be positioned higher for me to speak clearly into mic.
Willster
Dec 2, 2015 11:12:32 AM
Good product
It works better than expected. Gripping power is terrific. I use it all over the house and car and it also holds a two-way radio.
JP
Aug 28, 2015 5:00:33 PM
VERY GOOD PRODUCT
It grips my smart phone pretty good
Joe F
Aug 22, 2015 2:48:46 AM
Pretty Good
This flexible holder will definitely hold your cell phone in place. The jaws for the clamp that attach it to a surface are plenty strong as are those that hold the phone and both are padded to ensure a good grip. The ball-and-socket head on the flexible neck makes it easy to fine-tune the tilt and angle of the phone.

Be advised that the flexible neck is VERY stiff. It takes two hands to bend and adjust it. Anyone with arthritis or weakness in their hands might find it (and the jaws) too difficult. Also, like any extension that is not completely rigid, there is still bouncing movement when you touch the phone. Do not expect a rock-steady holder. Note that I received a black holder instead of the white one depicted, but I prefer black anyway.
JERRY
Jul 29, 2015 8:56:35 AM
WILL IT WORK?
ACTUALLY PURCHASED ON THE PREMISS THAT IT WOULD WORK FOR MY "GARMIN GOLF GPS" IT GRIPS THE "GPS" WELL, AND ROTATES TO THE PERFECT VIEWING POSITION. AND AT THIS POINT IN TIME, I HAVE NOT SELECTED THE LOCATION ON MY GOLF CART, THAT WOULD BRING MY "GPS" IN A BETTER & CLOSER PLACE FOR BETTER VISUALS. AND SAYING THAT, I AM OPTIMISTIC THAT THE UNIT WILL SERVE ME WELL :):):)

bpar
Jul 25, 2015 8:43:51 PM
Works pretty good
Bought this for my wife, she loves it. Only complaint is the arm is not strong enough to hold her iPhone up unless you leave it coiled. If you extend it at all, the phone sags down too low to read it. As long as you have an anchor point close enough to coil the arm, it works great.
Marty
Jul 10, 2015 7:42:34 PM
It is Great!
I love this device. It works great. I am disabled and bed fast. This really helps me a lot. Thank you so much.
Kevin Ritchey
Jun 28, 2015 9:13:18 PM
Works Great.
I was surprised with the strength of the spring tension. It seems to hold most of my phones in place quite well. Another successful purchase.
Coney
May 14, 2015 1:32:35 AM
Sturdy, secure and easy to use!
Better than I expected! The flexible arm is quite strong and does not bobble up and down from the weight of an iPhone, like some others. Additionally, the clamps on both ends are quite sturdy. Every part of it seems very well-engineered, both for use and durability.
JanVee
May 13, 2015 12:19:47 AM
Product that I've been looking for
This is the kind of holder that I'm looking for, and this website did an excellent job for providing this item. I love watching movies especially before going to sleep at night. This item really gives comfort and the perfect angle that I want. It holds my smartphone very well. I really love this item and I will recommend this.
ArMANNY
Apr 6, 2015 8:10:38 AM
Just what I wanted!
Seen this on AG and had to have it. Now my daughter wants one for her bed, after seeing how many things I use it for. So convenient.
Annette
Apr 3, 2015 11:18:56 AM
How Convenient! Love it!
It is like a car mount but lighter and much longer.
I bought this for my whole family.
I have brought it on trips and used it especially in my home.
I clip the bottom end to the night stand. Hands free i get to watch videos and message my friends still handsfree.
I brought it to work and its my phone stand.
I don't have to look down and type. When i get a message, all i need to do is turn my head or just look forward. These are amazing gifts!
Shaun
Apr 3, 2015 10:45:44 AM
Great for viewing content with comfort.
I use my smartphone constantly checking updates, watching cat videos, or playing games no matter where I am. This product can go pretty much anywhere. I've used it to watch video content on my while eating dinner, placed it by my bed to view videos, and that's just the start of the possibilities. No need to hold your phone in some awkward position that makes your hand cramp up. If I had to pinpoint a drawback, it would be that the phone ends up shaking each time you touch the phone. It got me feeling dizzy sometimes. However, if you're into watching House of Cards on your phone, this item does a great job getting the job done.


Marissa
Apr 1, 2015 12:59:41 PM
Awesome item!
When I first got this, I thought it was a little silly. Little did I know how much I would use it! With family around the world I use Skype and Face Time on my phone a ton. With this, I can finally be hands free while I'm talking to them! I never realized how annoying holding the phone the whole conversation was until I used this. So convenient!

Pros: Lightweight
Super easy to use
Portable
Adjustable
Hands Free

Cons: I probably look a little silly using it.
Write Your Own Review