Features & Highlights
Why you should buy this product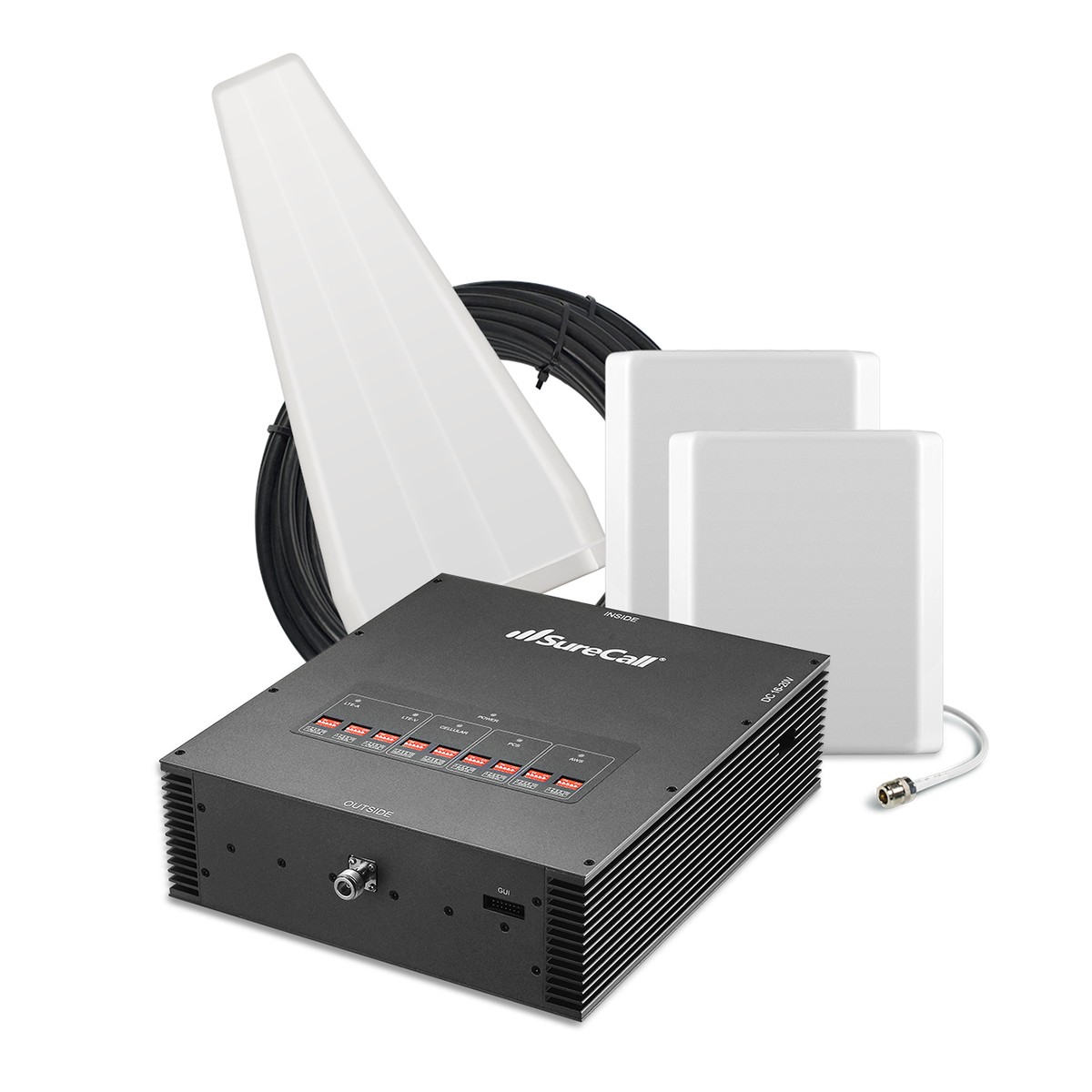 SureCall Force5 commercial booster system with a directional Yagi exterior antenna and two Panel directional antennas is a FCC certified, 5-band, manually adjustable cell phone signal booster that is meant for large businesses, malls and other major commercial applications.
This enterprise booster kit provides an antenna gain of 72dB and offers coverage for an area of 20,000 sq. ft. to 25,000 sq. ft. It improves cell phone reception even in areas that are historically known to suffer from weak signals. It supports hundreds of cell phone users simultaneously and solves the problem of dropped calls.
What comes with the kit Sure Call Force 5 Yagi plus dual Panel antennae kit includes a 2-way splitter, two indoor panel antennae, an outdoor Yagi antenna, 30 feet and three 75 feet lengths of SureCall 400 low-loss coaxial cables.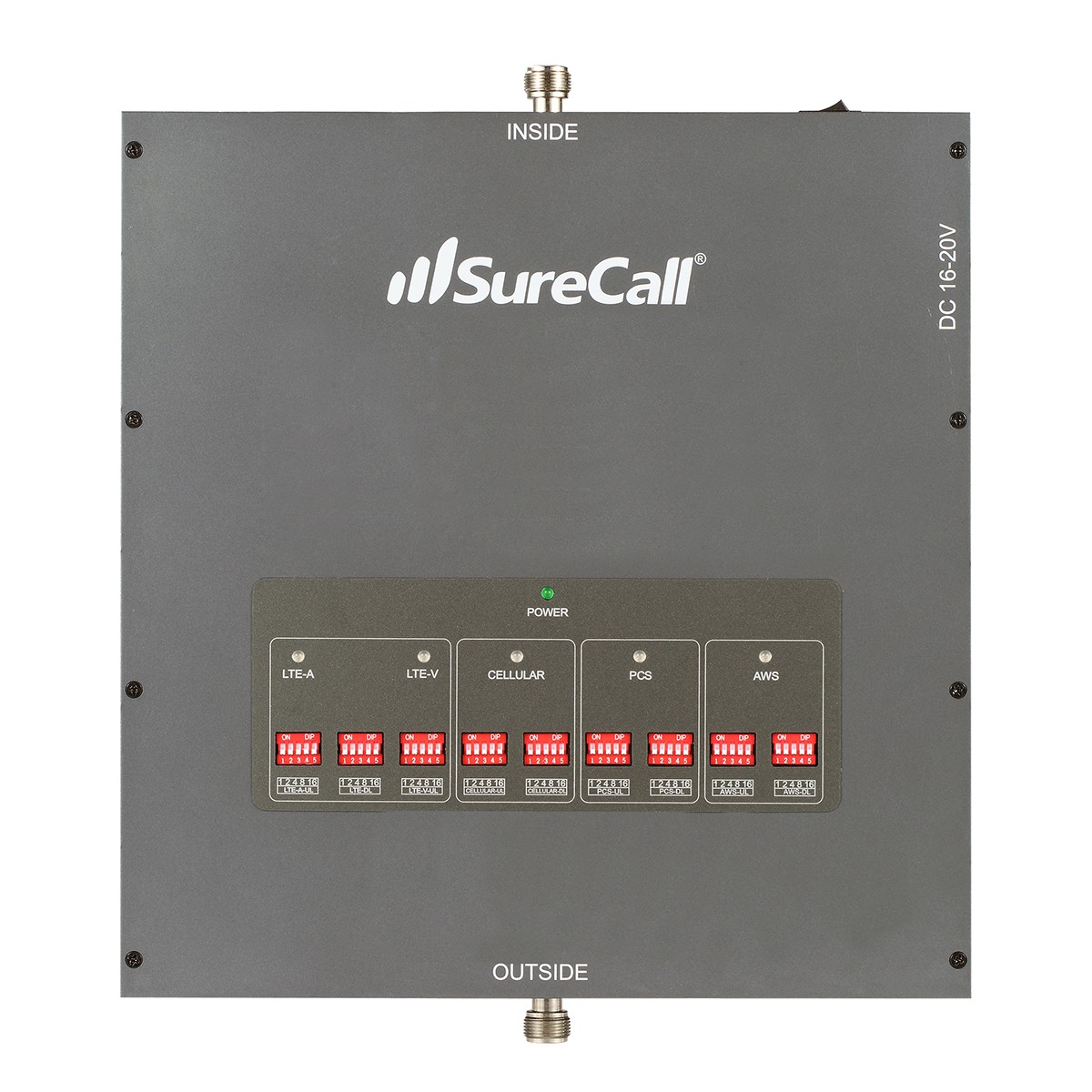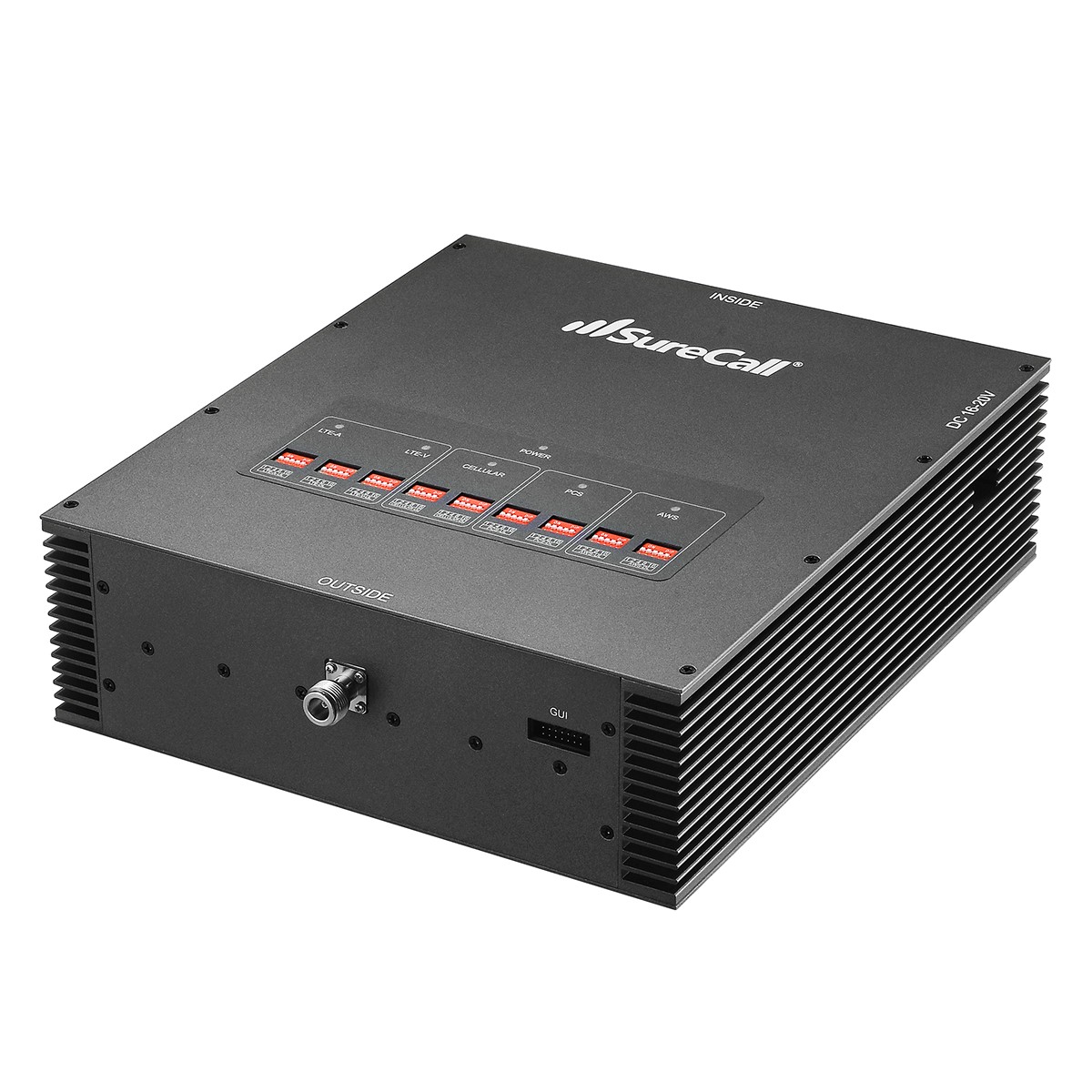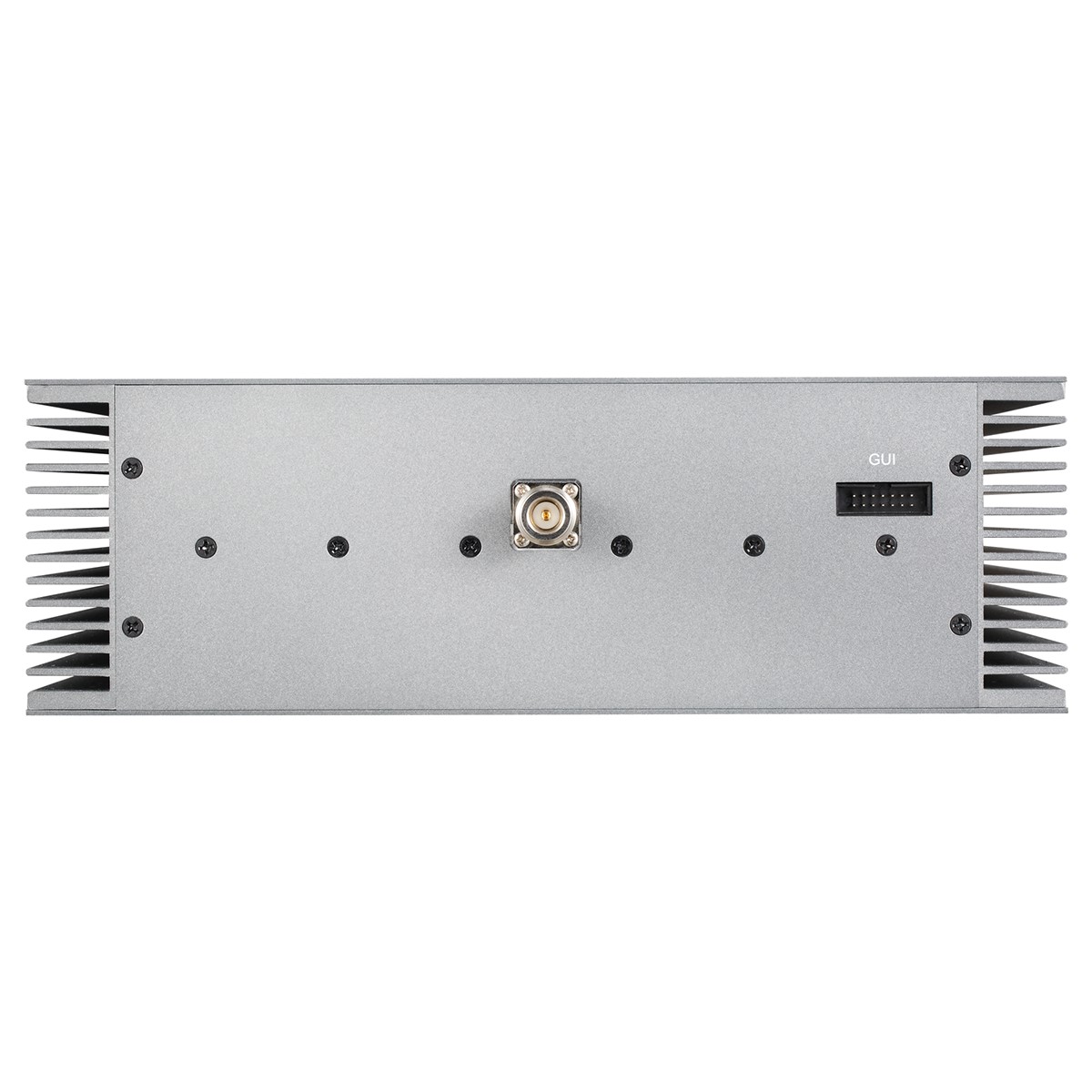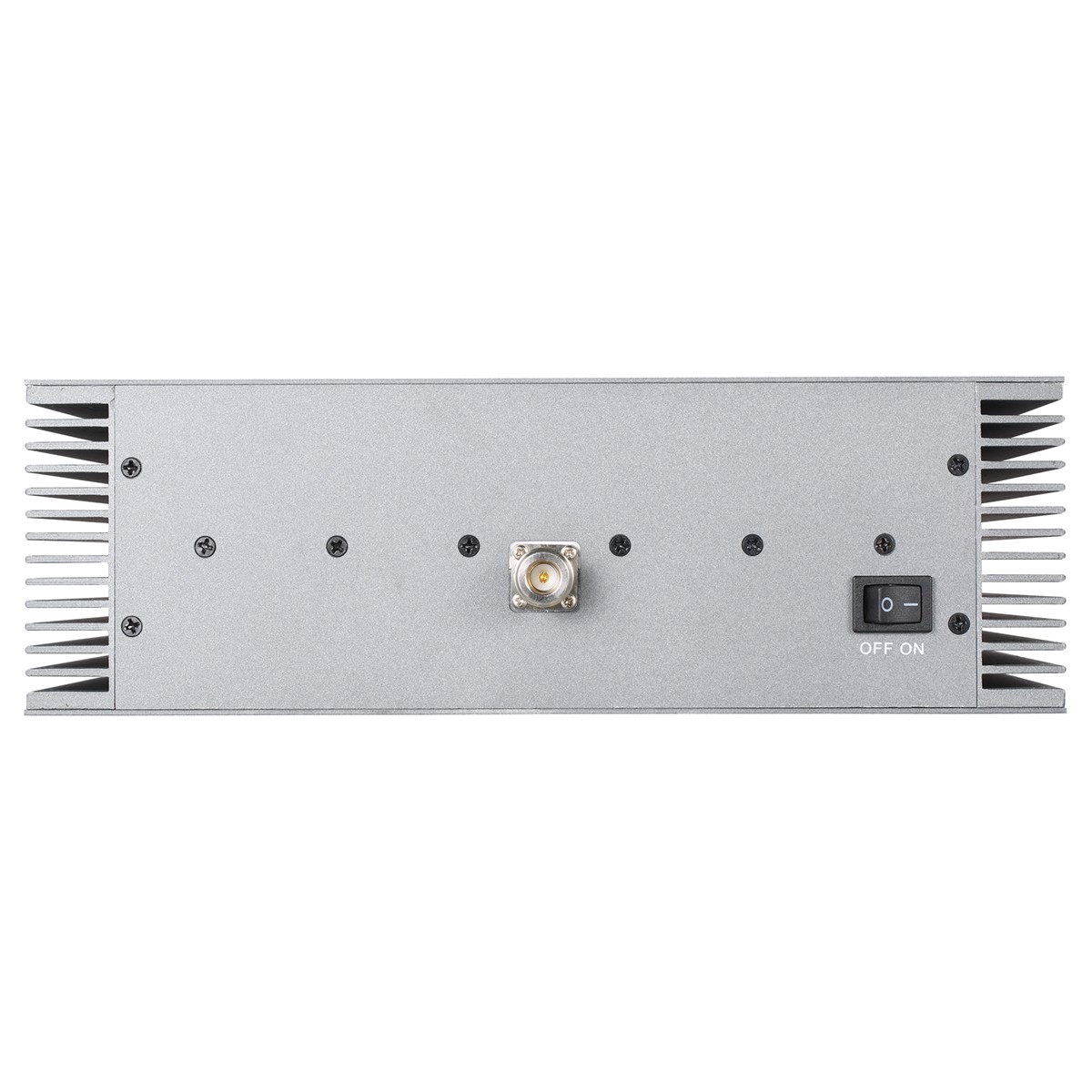 - Color:BLACK
You Might Also Be Interested
Customers Who Viewed This Item Also View