Features & Highlights
Why you should buy this product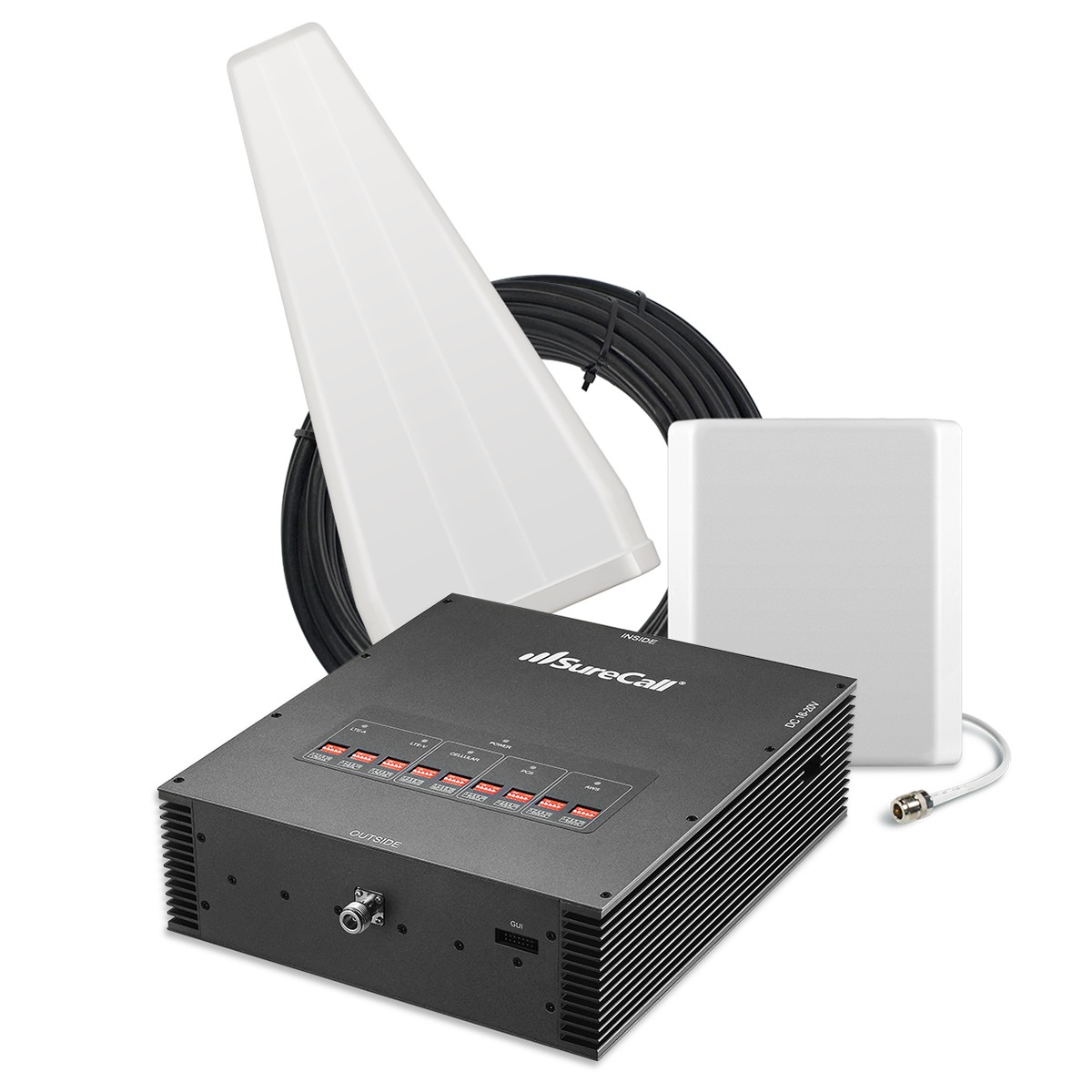 SureCall Force5 Yagi/ Panel Kit is a 72db five-band cellular signal booster for phone calls, texts, and 3G and 4G LTE connectivity. It enhances signal for all mobile users within a 25,000 sq. ft. range and up to 100 users, to provide coverage for full homes and offices. Sure Call Force 5 Yagi/ Panel enterprise cell phone signal booster kit includes an outdoor Yagi antenna, an indoor Panel kit, and 30 feet and 75 feet Surecall 400 low cost coax cables. This enterprise grade or commercial grade cell phone booster system is self-contained, and is a viable alternative to a DAS system. The highest linearity allows for great improvements in data speed and connectivity.
Once installed, Sure-Call Force-5 Yagi exterior antenna and Panel interior antenna kit offers crystal clear calls, less missed or dropped calls, and faster data. It is the perfect kit for providing your business with the connectivity it needs, even in areas of weak signal. SureCalls Force5 with external Yagi antenna and internal Panel antenna kit is a 72 dB, 5-band commercial cell phone signal booster that supports 2G, 3G and 4G LTE on all major carriers in the United States. To be specific, it combines the PCS and Cellular dual-bands and offers extensive support to the LTE and AWS frequencies for top carriers such as AT&T, T-Mobile, Sprint and Verizon in USA and Rogers, Telus, Bell in Canada.
What comes with the kit Sure-Call Force-5 Yagi/Panel kit consists of an outdoor yagi uni-directional antenna antenna and indoor panel uni-direction antenna. It also has SureCall 400 low loss coax cable with lengths of 30 feet and 75 feet. The device is one of the best alternatives to the DAS system out there and costs much less. Force5 has a modular design and is made of a metal that is very resilient and durable. It does not get damaged easily. It offers coverage to an area of 25,000 square feet and can support hundreds of cell phone users at the same time. This makes this powerful cell phone signal booster ideally suited to large businesses, malls, stores, hotels and other commercial establishments.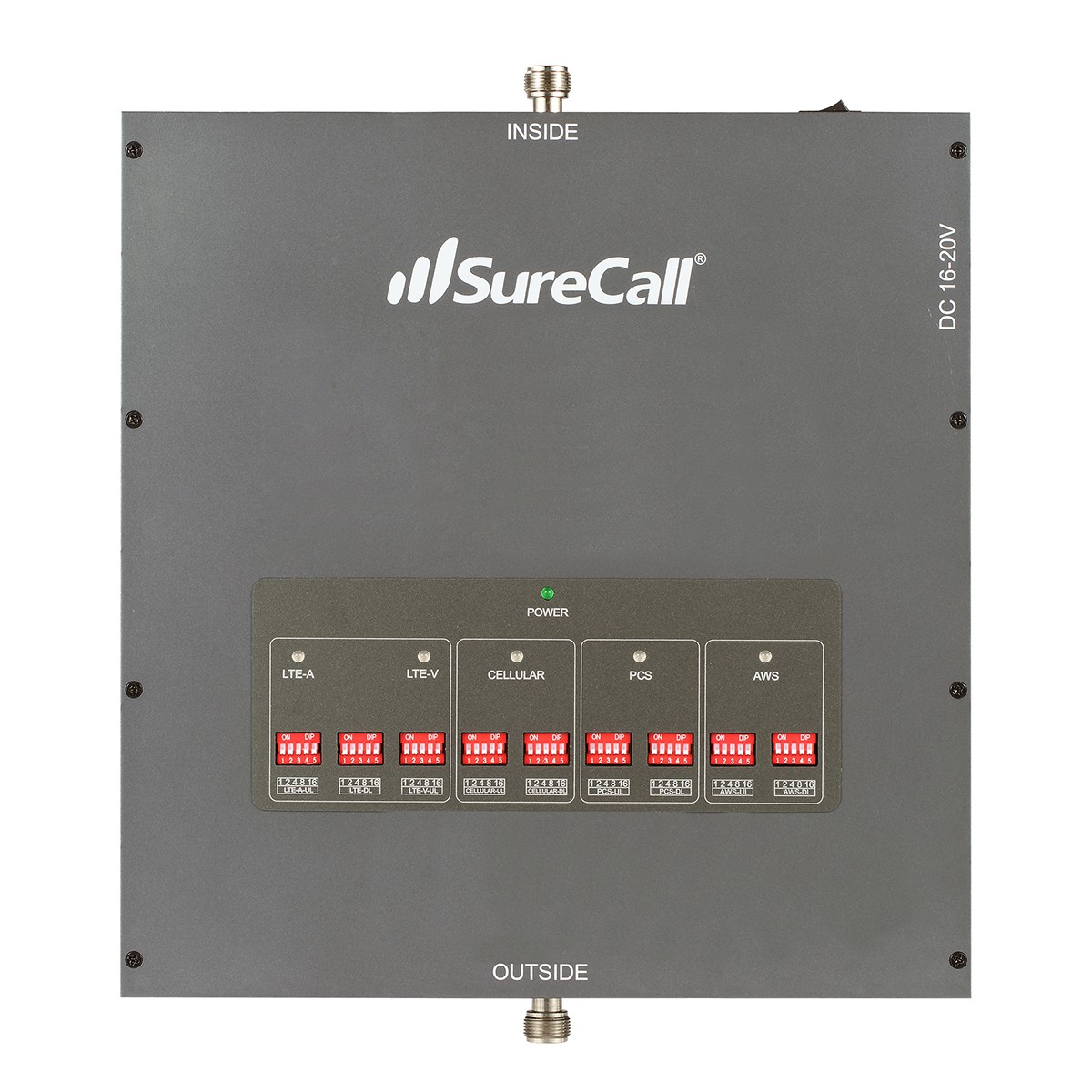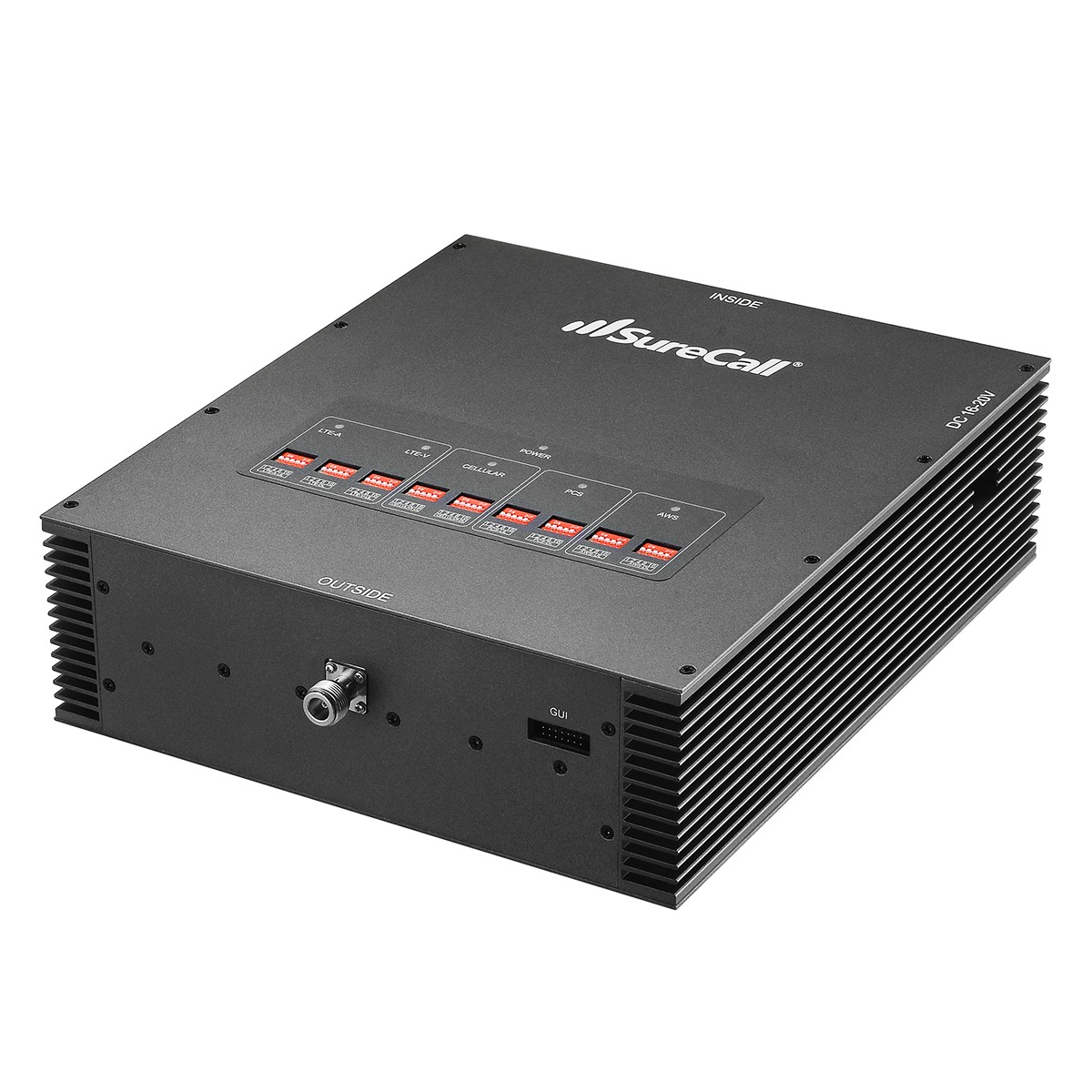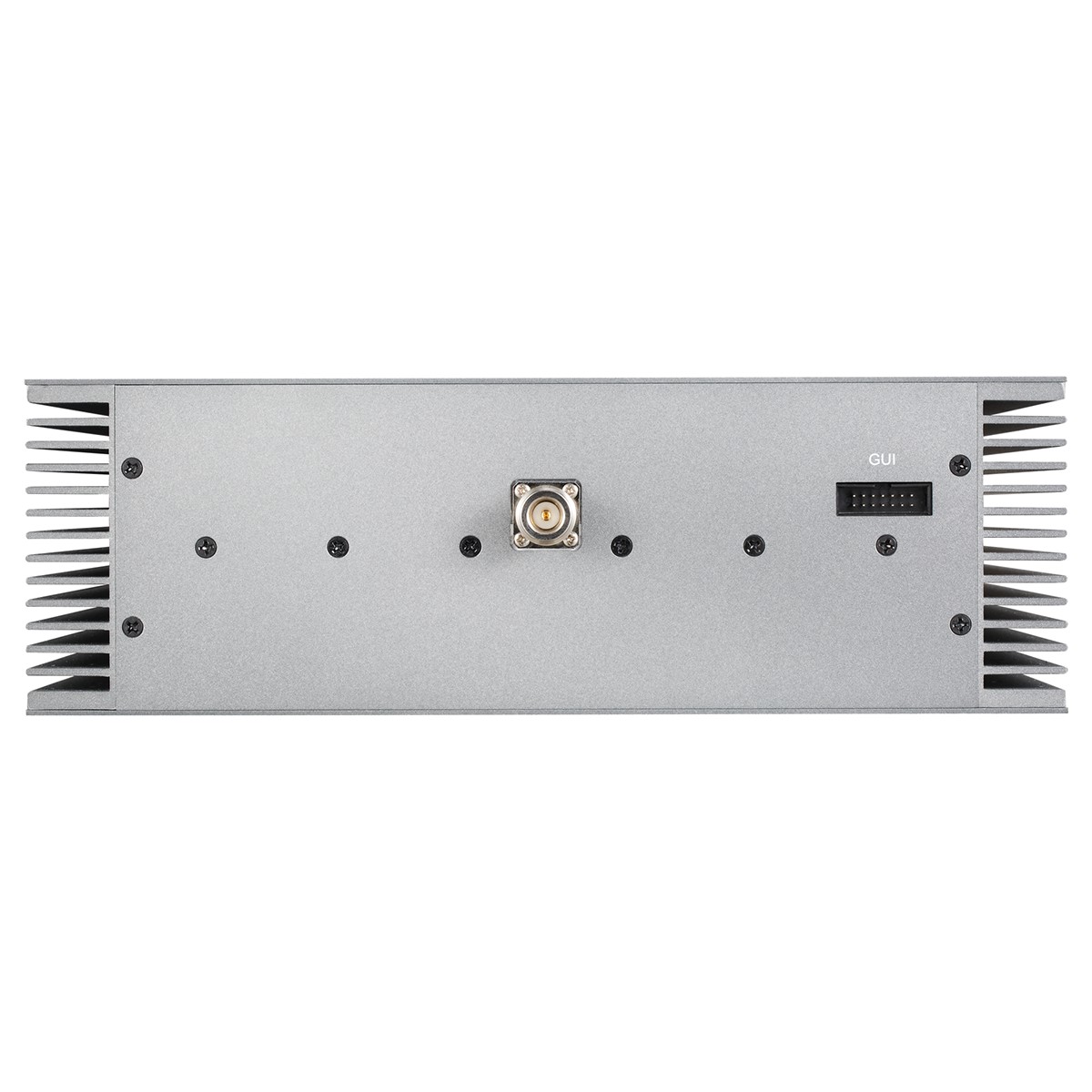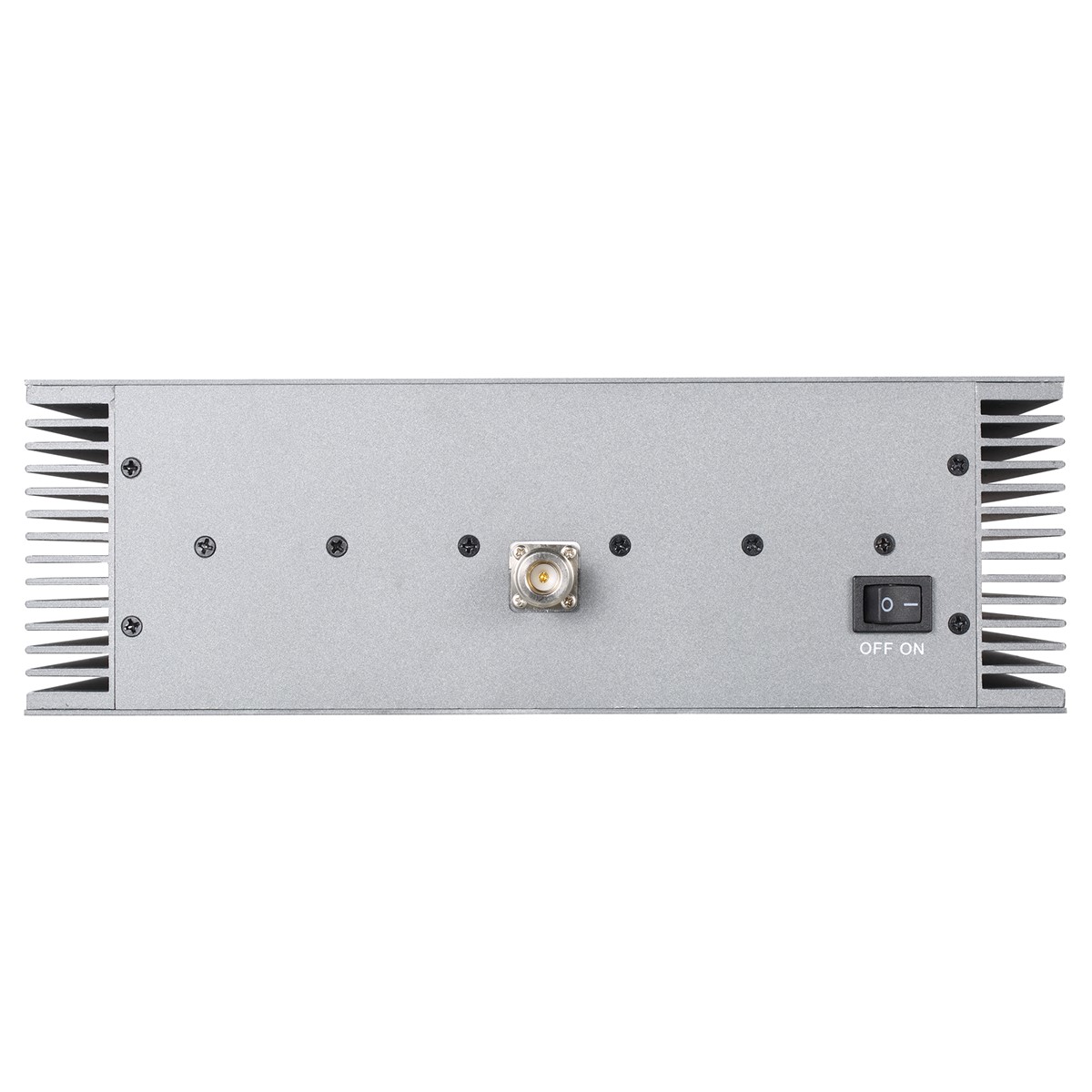 - Color:BLACK
You Might Also Be Interested
Customers Who Viewed This Item Also View