Features & Highlights
Why you should buy this product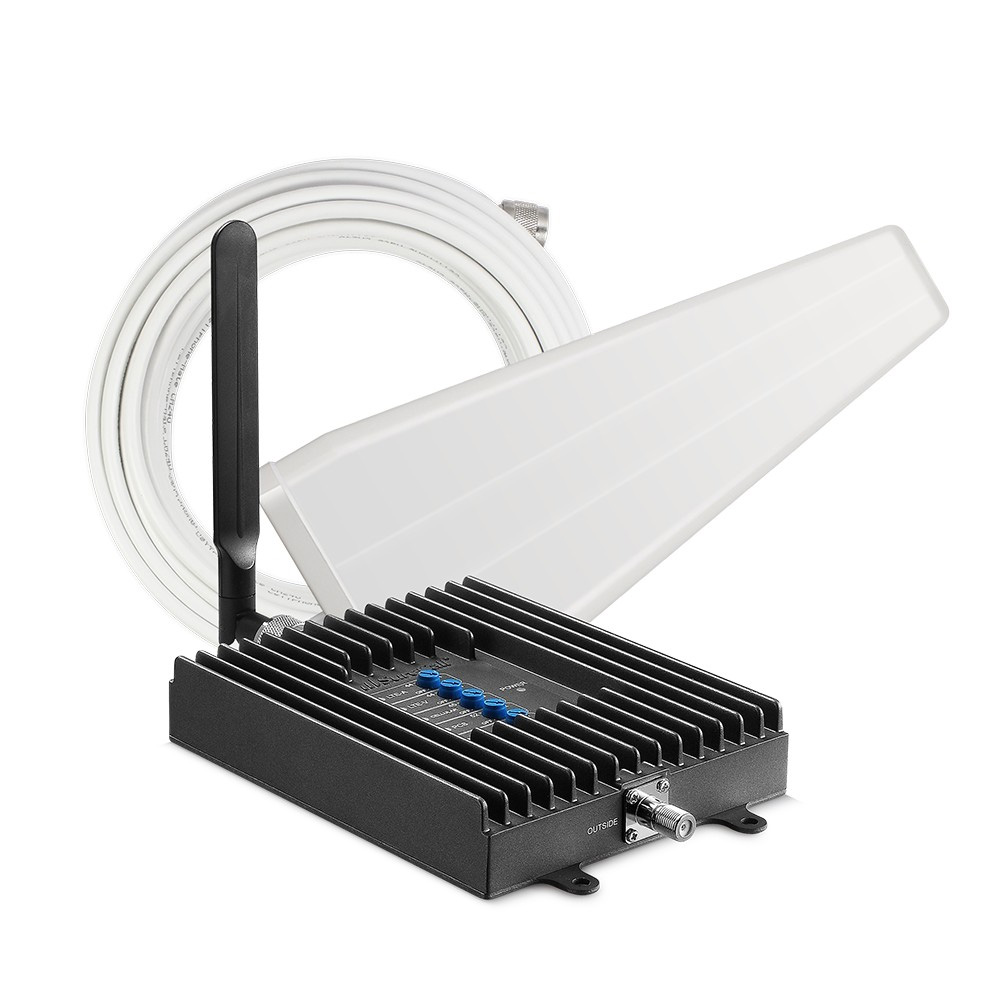 The SureCall Fusion4Home Signal Booster kit will amplify the 2G, 3G and 4G LTE networks from the major carriers in North America. The SureCall Fusion4Home is ideally suited for situations where you have a medium to strong outside signal, and are only looking to cover a small to medium sized space inside of the building.
SureCall cell phone signal booster for home works for all 2G, 3G, 4G cellular devices. SureCall Fusion4Home Yagi exterior antenna with interior Whip antenna kit (SC-PolyH-72-YRA-Kit) covers 2 to 4 rooms, up to 3,000 square feet.
Whether your cell phone reception problems are due to the fact that you're located far from a tower, or buildings or topography are blocking signals, the SureCall Fusion4Home All-Carrier Cellular Signal Booster Yagi/ Whip Kit can help you enjoy better talk, text and Internet!
Sure Call Fusion 4 Home Yagi/Whip Kit provides powerful signal boosting for phone calls, texts, and 3G and 4G LTE wireless internet. Once installed, you will experience a reduction in the number of missed or drop calls, faster data performance, and increased signal across all mobiles and devices within range.
The external Yagi antenna ensures maximum signal boosting, even when our existing signal is as weak as one bar, while the internal antenna transmits the signal to a range of 2- 4 rooms within your home and office.. The booster device is contained within a sturdy metal housing, for added durability and lasting performance. With the lowest noise figures in the industry, you can guarantee that the Fusion4Home boosters give the clearest calls possible.
Ideal for use in 2-4 rooms in a home or small office, and with incredibly signal boosting strength even for weak signal, the SureCall Fusion-4-Home Yagi/ Whip Kit is an extremely useful piece of technology.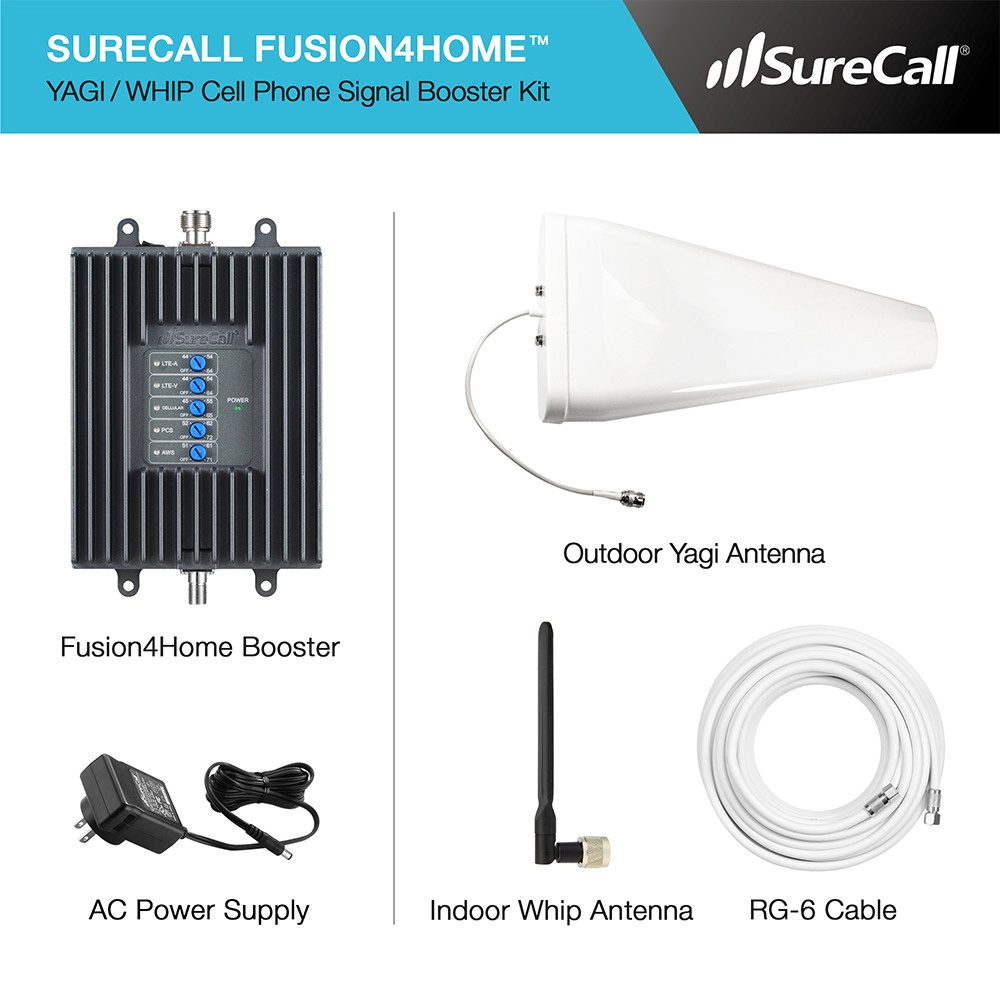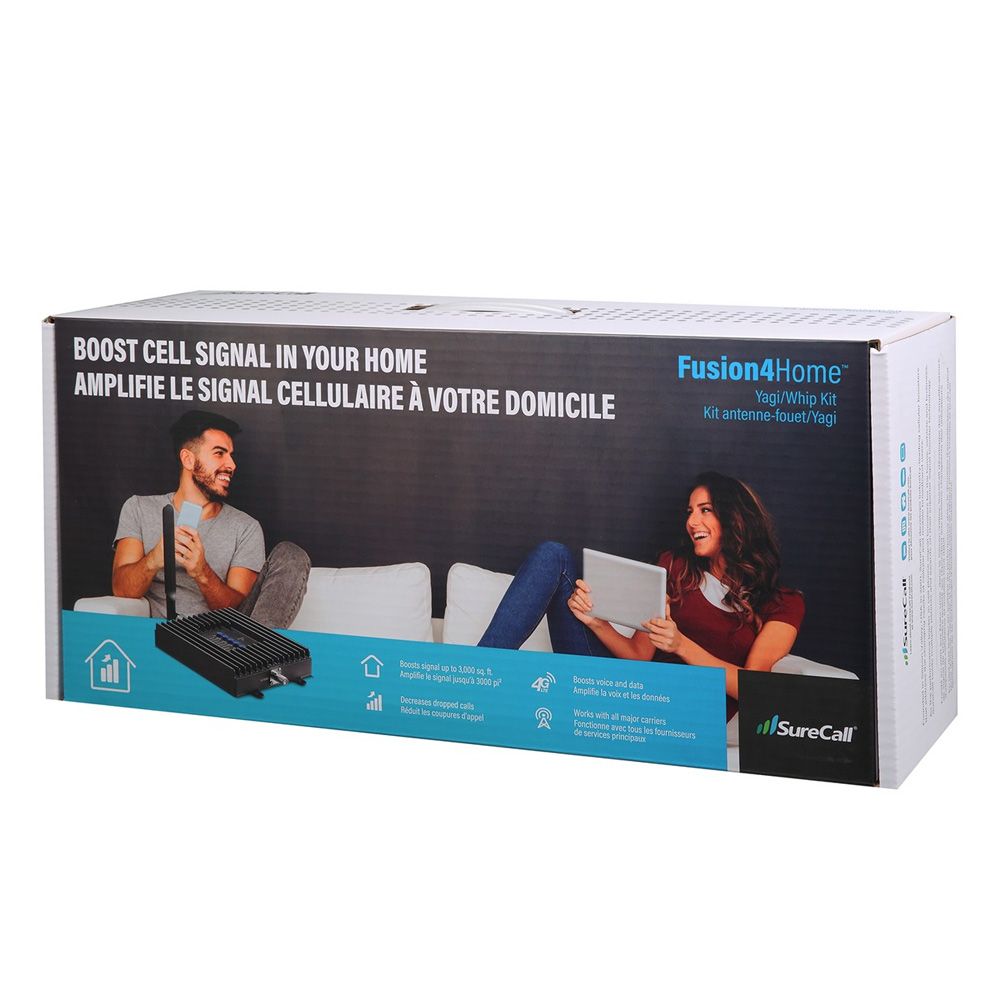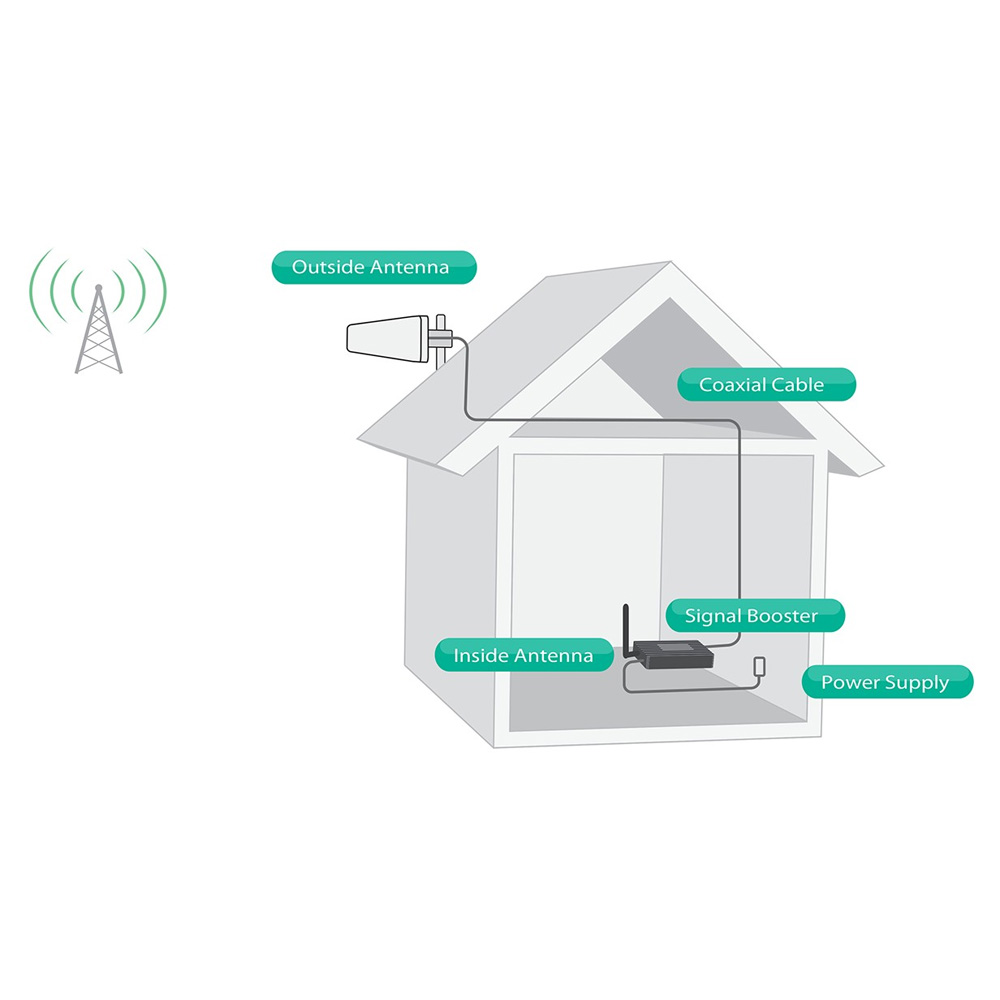 - Color:BLACK
You Might Also Be Interested
Customers Who Viewed This Item Also View