Made for Samsung Galaxy S7
Features & Highlights
Why you should buy this product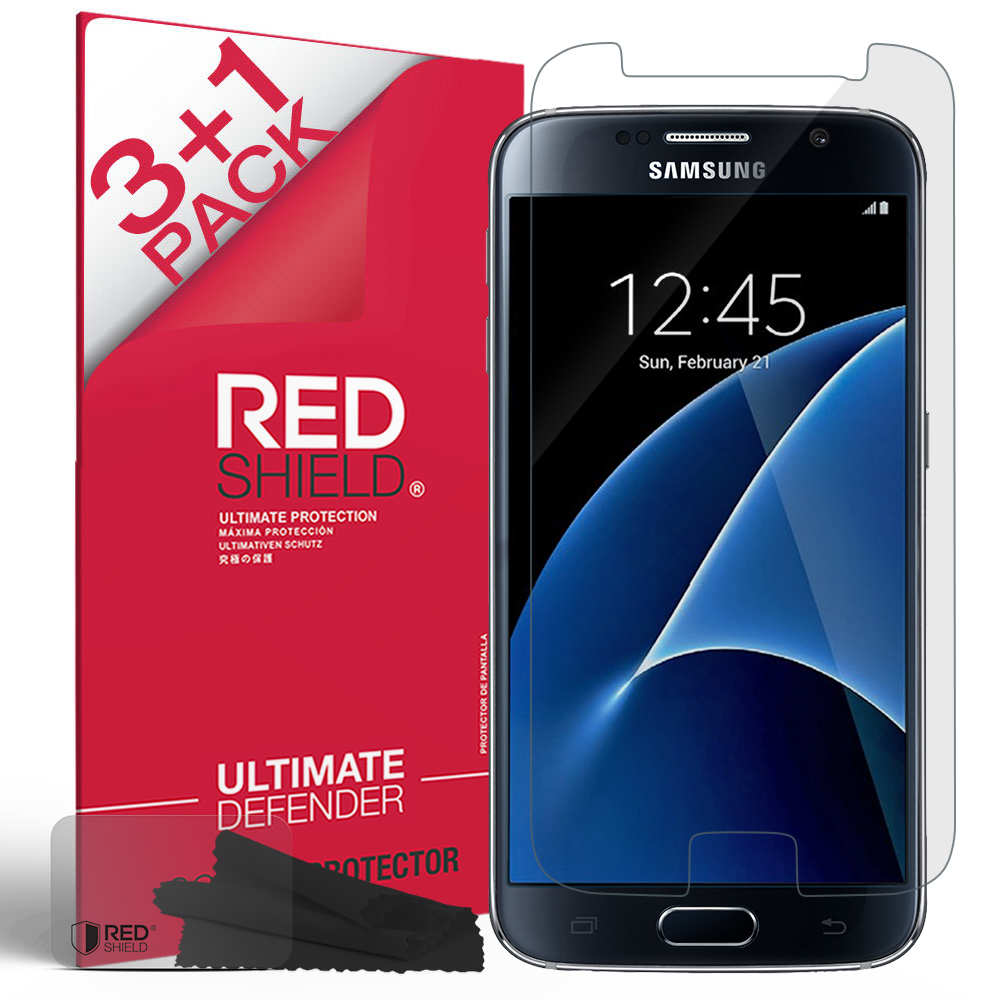 [3+1 Pack] Samsung Galaxy S7 Screen Protector, REDshield [Crystal Clear] HD Ultra Thin Scratch Resistant, Bubble Free, Protective Screen Guard Film for Samsung Galaxy S7
Keep your device's screen in pristine shape and prevent accidental scratches from marring. This screen protector is designed for maximum protection of you and your device. It protects your phone from high impact drops, scratches, bangs and scrapes. The screen protector's bubble-free adhesive is designed to adhere to your phone without air pockets, maintaining your phone's touch sensitivity and touch-screen accuracy. This screen protector pack comes with 4 total screen protector films, so you're protected 4 times over! Or maybe you just have a shakey hand and need an extra or 3!
RED SHIELD High Definition Ultra Premium 3 Pack Clear Screen Protectors + 1 Free Screen Protector for Samsung Galaxy S7 Pre-cut to fit the dimensions of the Samsung Galaxy S7 Protects from staining of oils, cosmetics, & other contamination Easy installation Perfect back ups if you mess up!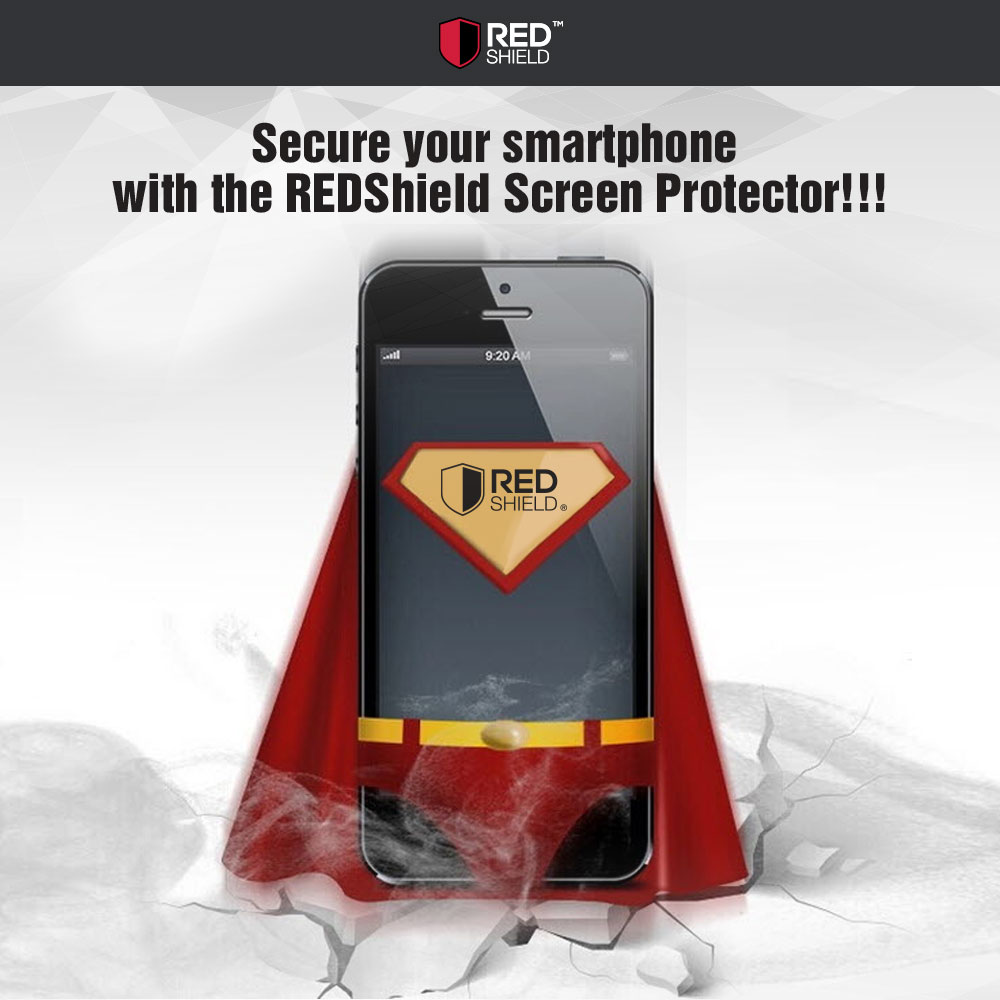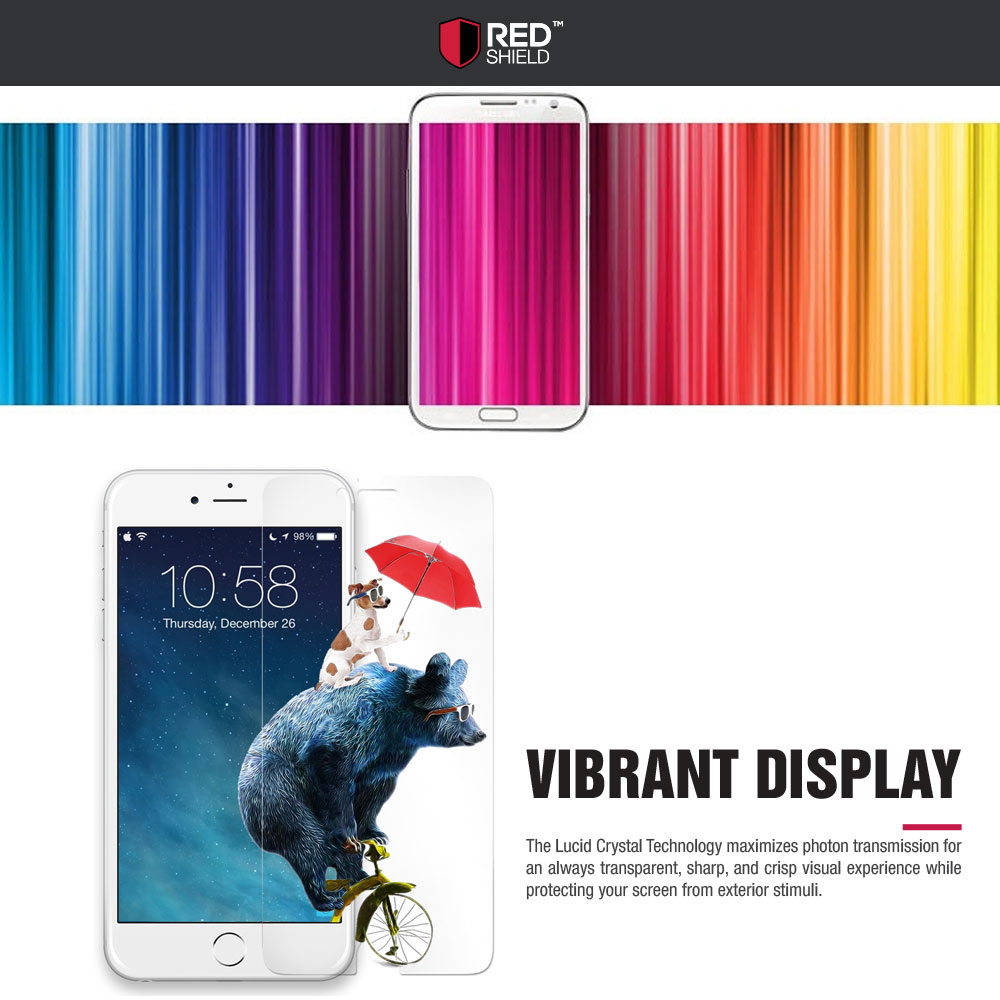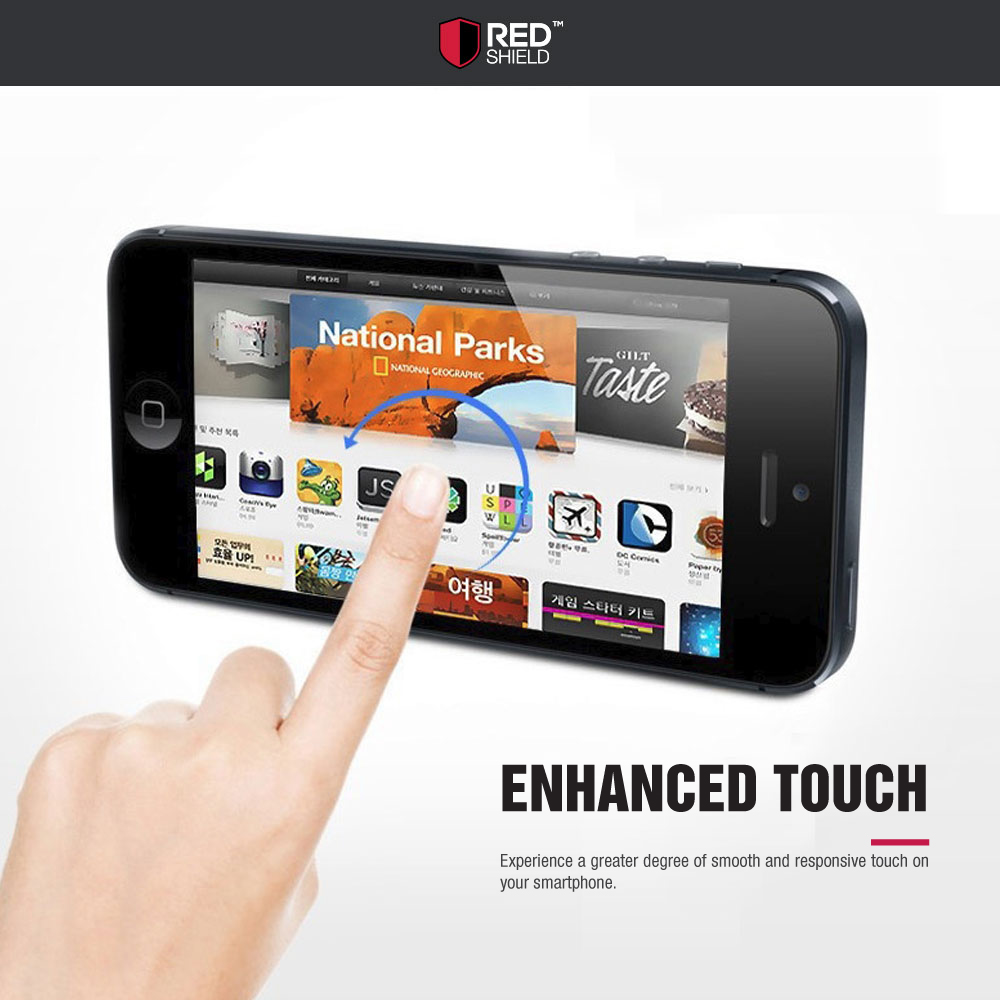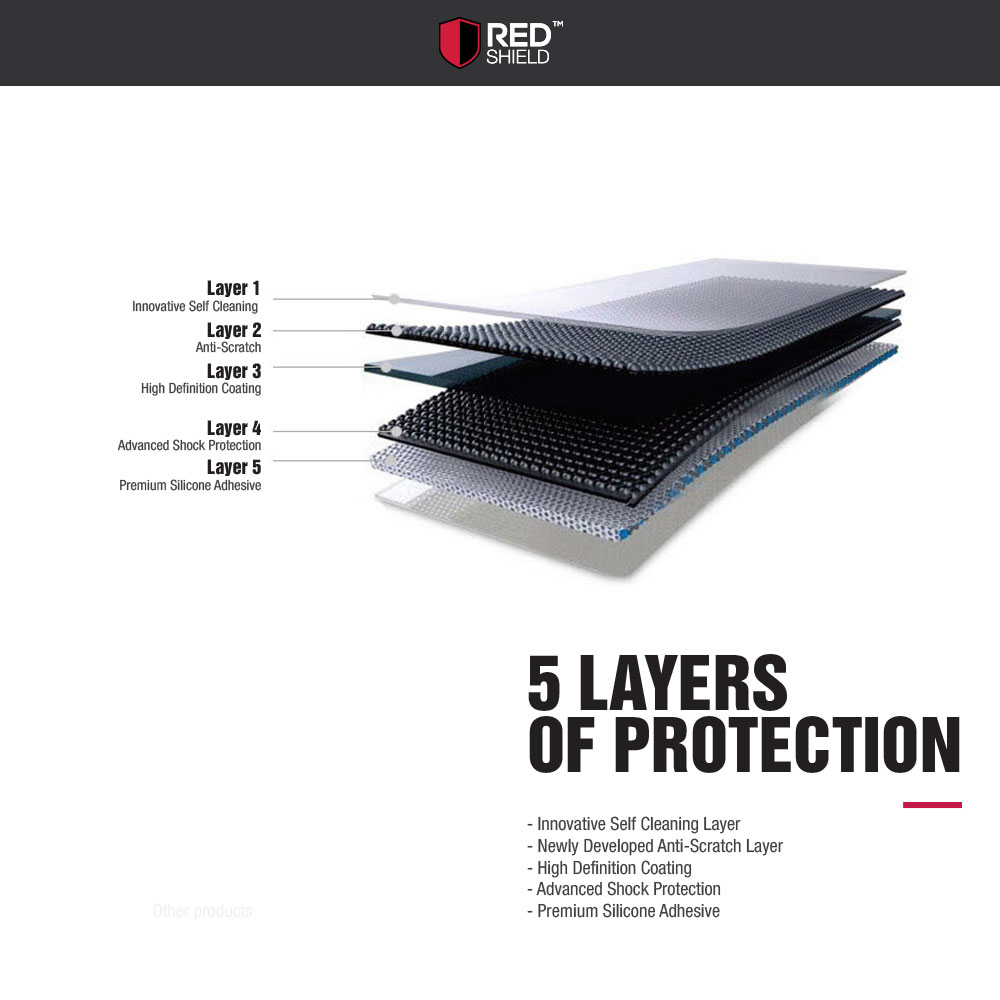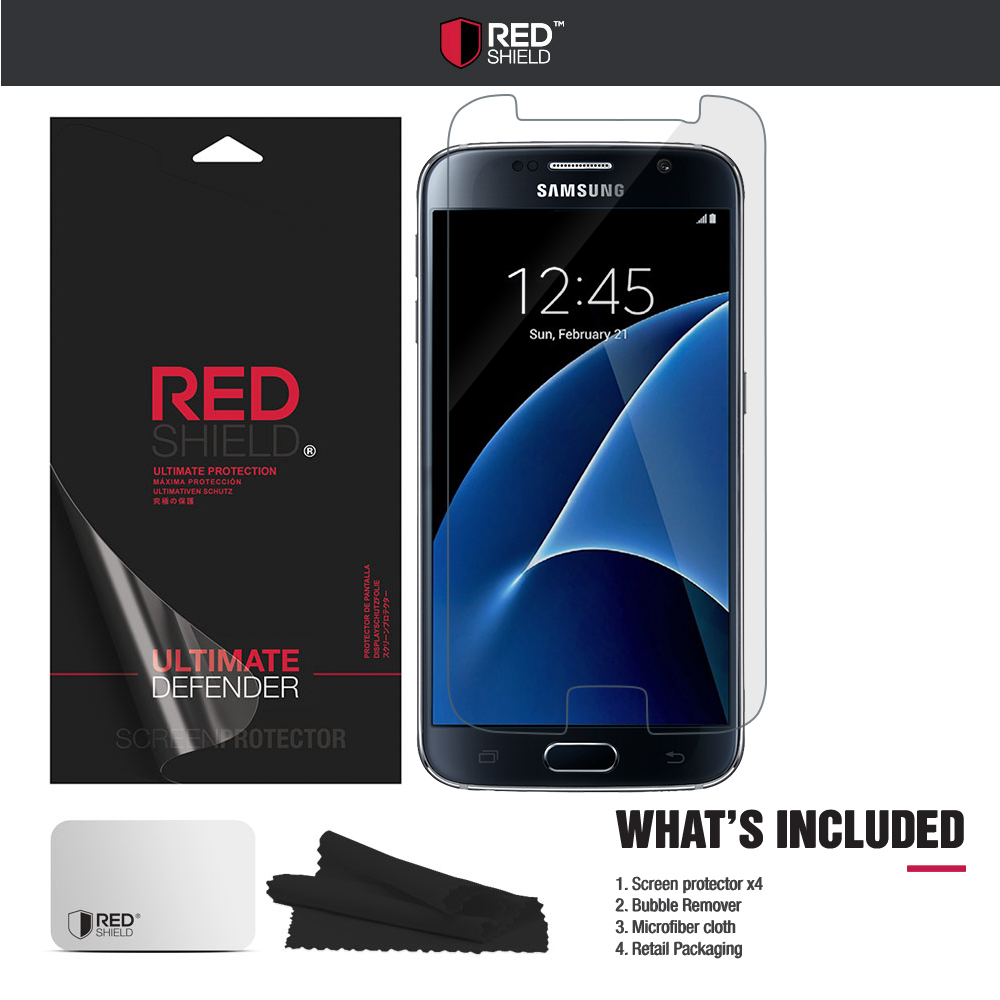 You Might Also Be Interested
Customers Who Viewed This Item Also View
Customer Reviews
Jack Moris
May 6, 2019 12:03:53 AM
3 + 1 screen protector
I was extremely happy with the product. Easy to install, have no bubbles and protected my phone screen. I am glad that it was a clear and clean protector. Worth buying for 3, I got 1 free:)
Joshua Butler
Sep 18, 2018 10:48:32 PM
excellent buy
This is an excellent buy. Screen protector works beautifully and provides ultimate protection. Just simply love it!
Andrew Schultz
Jul 6, 2018 3:07:56 AM
easy to install and easy to remove
Easy to install and easy to remove. This works really great and it's saved my screen many times. Extremely clear and makes you feel like your phone is new. Many thanks!
Kelly Miller
Jun 6, 2018 12:03:03 AM
very well made
Good protection for a fraction of the price! Very well made, clear, and it is easy to put on screen. Superb screen saver and as an essential to protecting the screen it has done the job well! Happy!
Manny Garnet
Jun 3, 2018 10:59:42 PM
excellent screen protector
Excellent screen protector! This is clear, durable and this new screen protector makes my phone as good as new! It fits my Galaxy S7 perfectly!
Leo Howard
May 30, 2018 2:23:24 AM
looks great
Looks great and installed super easy! Now, my Samsung Galaxy S7 is all set and ready to use. I highly recommend this protector.
William Hill
Sep 6, 2017 5:09:14 PM
great
Great! Everything is provided to put on an incredible protector. I was very impressed with the quality of this piece. Bonuses at the box for more convenient to used. Fast shipping, thanks Geeks!
Stephen Mcdonald
Jul 26, 2017 11:14:19 PM
easy to apply
It comes with mini cleaning system and detailed instructions so you get a bubble free installation. Easy to apply.

Stephen Wallace
Nov 23, 2016 7:03:54 PM
great screen protector
Great screen protector it doesn't scatch easily. I have used it for a few months now without any scratches. Fit perfectly on my Galaxy S7. Thank you for this wonderful well product and highly recommend
Michael Langdon
Sep 15, 2016 7:54:17 PM
protect my investment
Love these screen protector fits my phone perfectly. Simple and easy to install. Protect my investment.


Liezel Langdon
Aug 28, 2016 11:11:43 PM
It is so easy to install
the product works perfectly, and provides the tough protection that my phone needs. I accidentally dropped my phone and thanks to this product, there was no damage to the screen. This is one of the best I've come across, with others being much further from the edge. They are so very durable and always protects against scratches and dings that could damage the screen. The screen protector fits very well and all the cutouts are exactly where they are supposed to be. It fully covers the screen and doesn't leave the edges exposed. It is so easy to install.

Sebastian Morgan
Aug 2, 2016 1:37:40 AM
Great product!!
I like the fact that it doesn't take away from the sensitivity of the screen and therefore never have any issues with getting into my apps. Very sturdy and is good with fingerprints! Great product!!
santanaman
Jul 5, 2016 9:51:41 AM
Covers pretty much the entire screen!
Great screen protector for Galaxy S7. Was easy to apply and comes in a pack of 4, so I was able to use on both my phone and my hubby's with one to keep as backup and another . These are a better option due to their edge-to-edge fit, compared with other screen protectors that only cover the flat portion of the screen. The edges have a slight curve to them so they cover more screen. both cover the edges of the screen protector, so there is 100% screen protection. Highly recommend!
Write Your Own Review