Features & Highlights
Why you should buy this product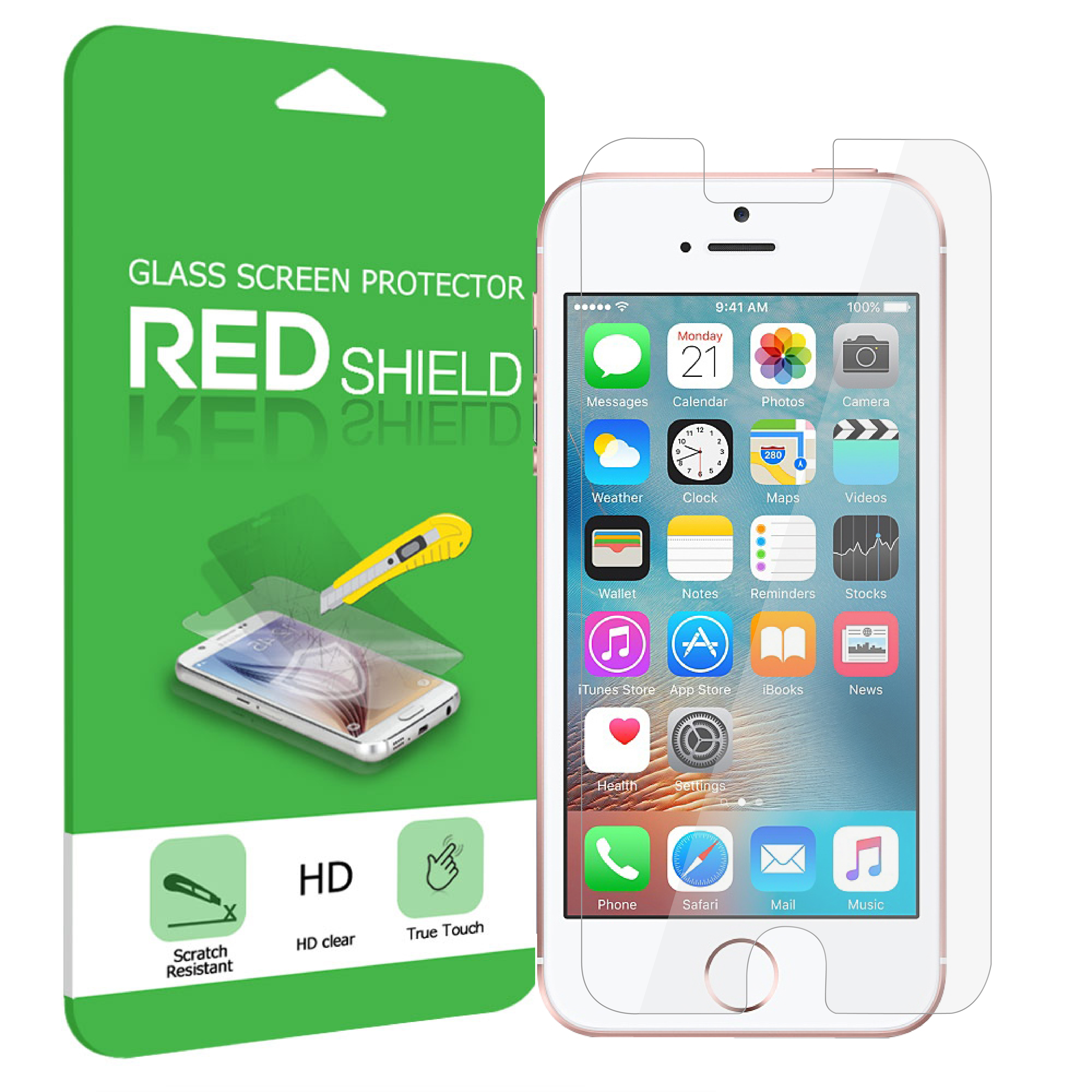 Apple iPhone SE/5/5S/5C Screen Protector, REDShield [Tempered Glass] Ultimate Impact-Resistant Protective Screen Protector

This REDShield [Tempered Glass] Screen Protector for Apple iPhone SE prevents accidental scratches from marring your phone or device's LCD screen
while maintaining excellent window display, high sensitivity and comfortable touch response.

Features
- 5 layers of Protection; Fully shield and protect your screen from scratches, scrapes, and abrasion
- Surface hardness of 9H; even sharp objects like knife and key will not scratch the glass
- Ultra-thin 0.01 inch Tempered Glass with high sensitivity and comfortable touch response
- Compatible with Apple iPhone SE
-Specially desgined for your iPhone SE.
-Keeps your phone safe by breaking into small pieces that stick together if the glass breaks.
-High definition clarity film ensures maximum resolution for your devices's display.
-Precise and easy access to all ports, sensors, speakers, cameras.
-Maximum screen coverage and size for protection and easy installation.


Cellphone case name Supports Samsung Galaxy S7 Devices From Verizon, AT&T, Sprint, and T-Mobile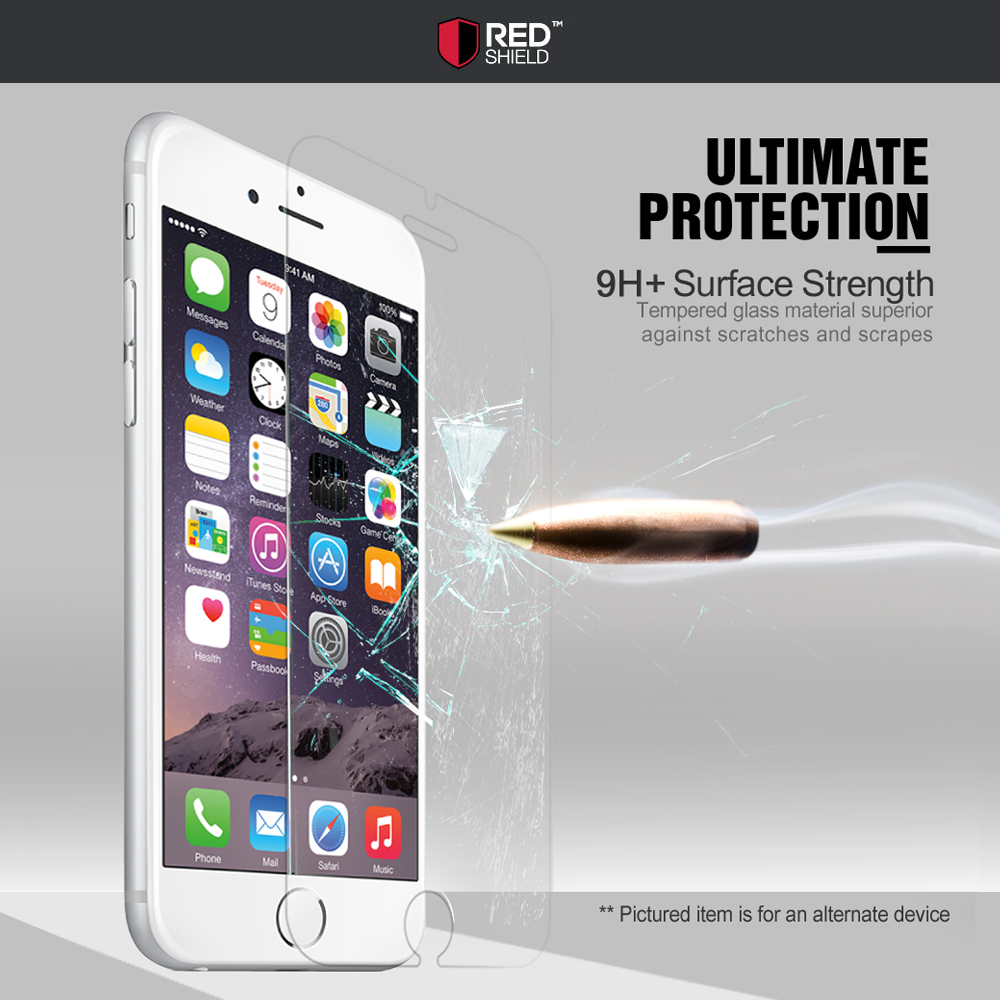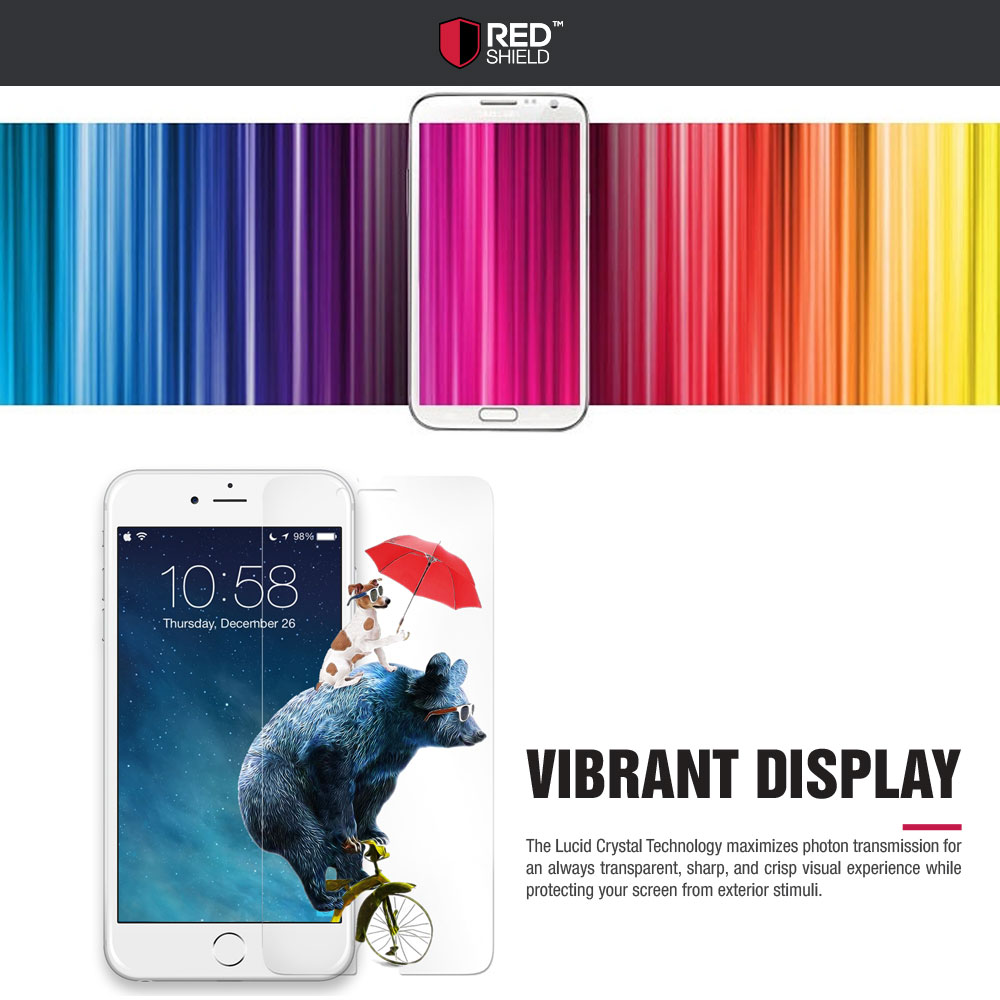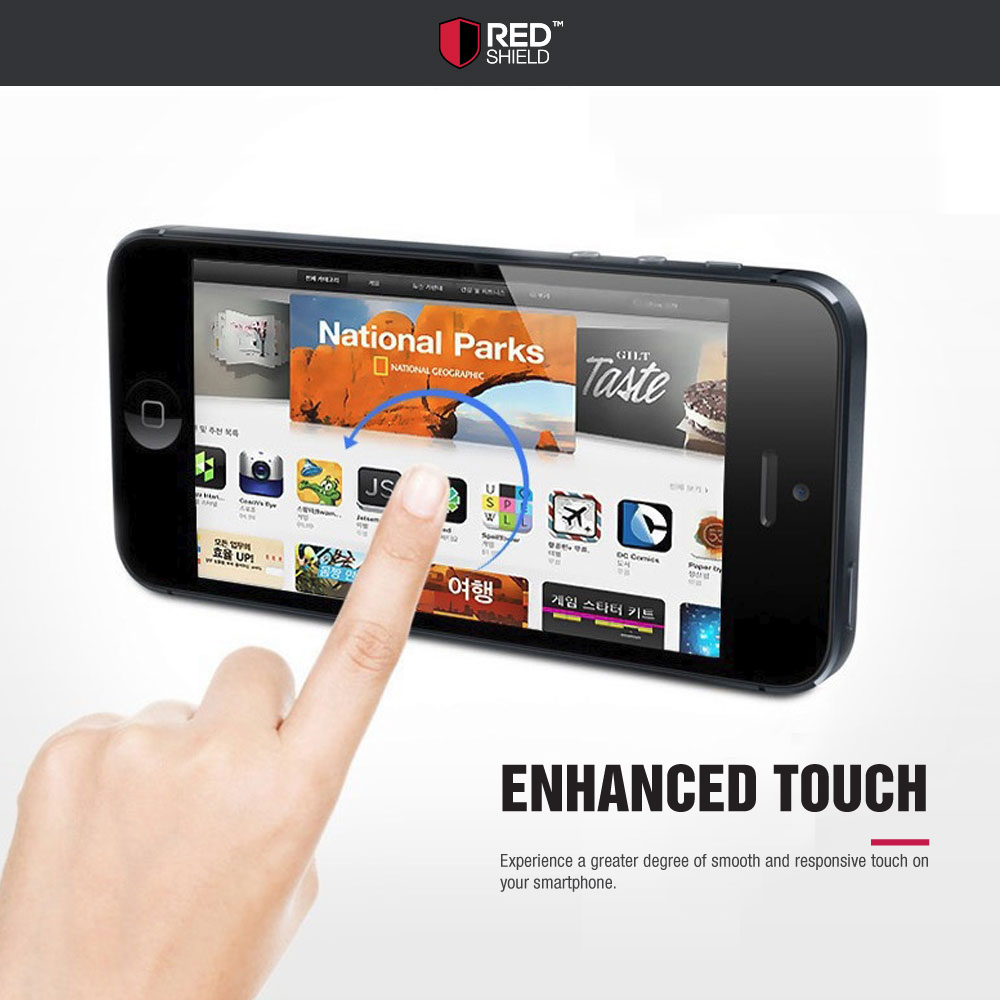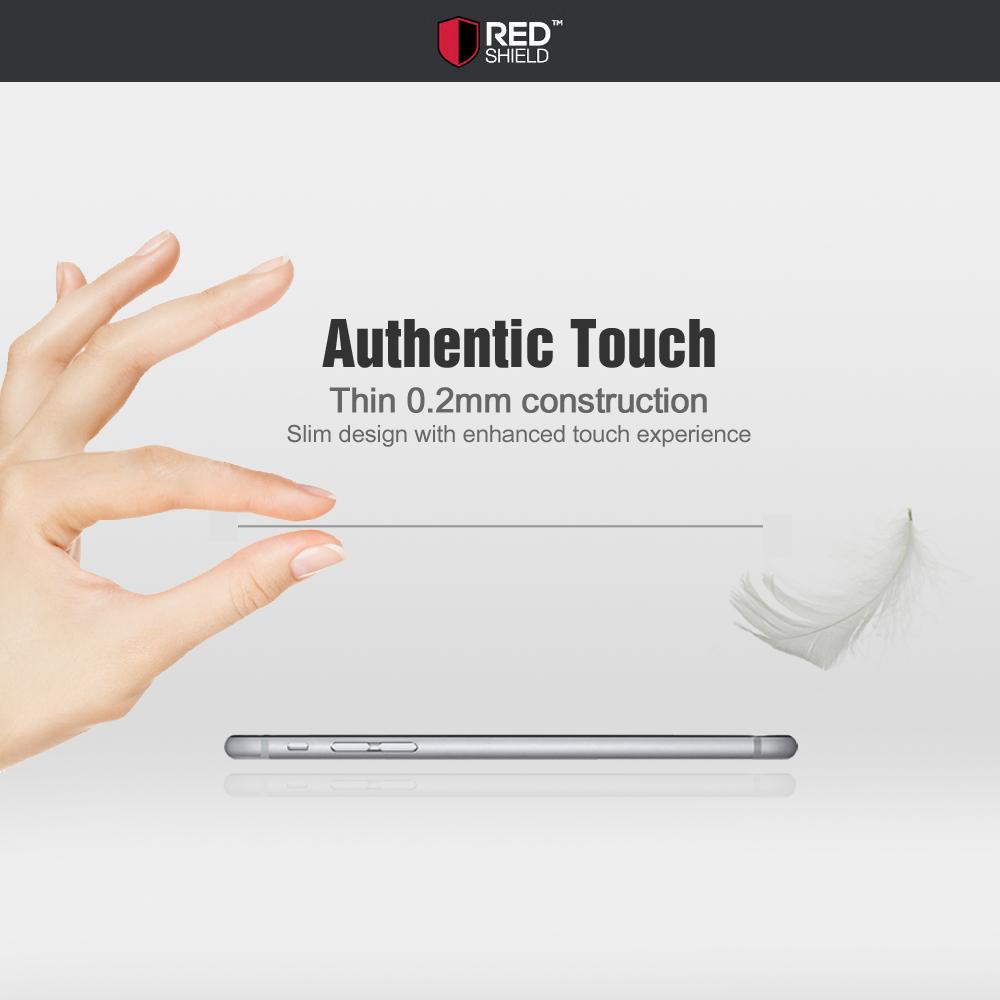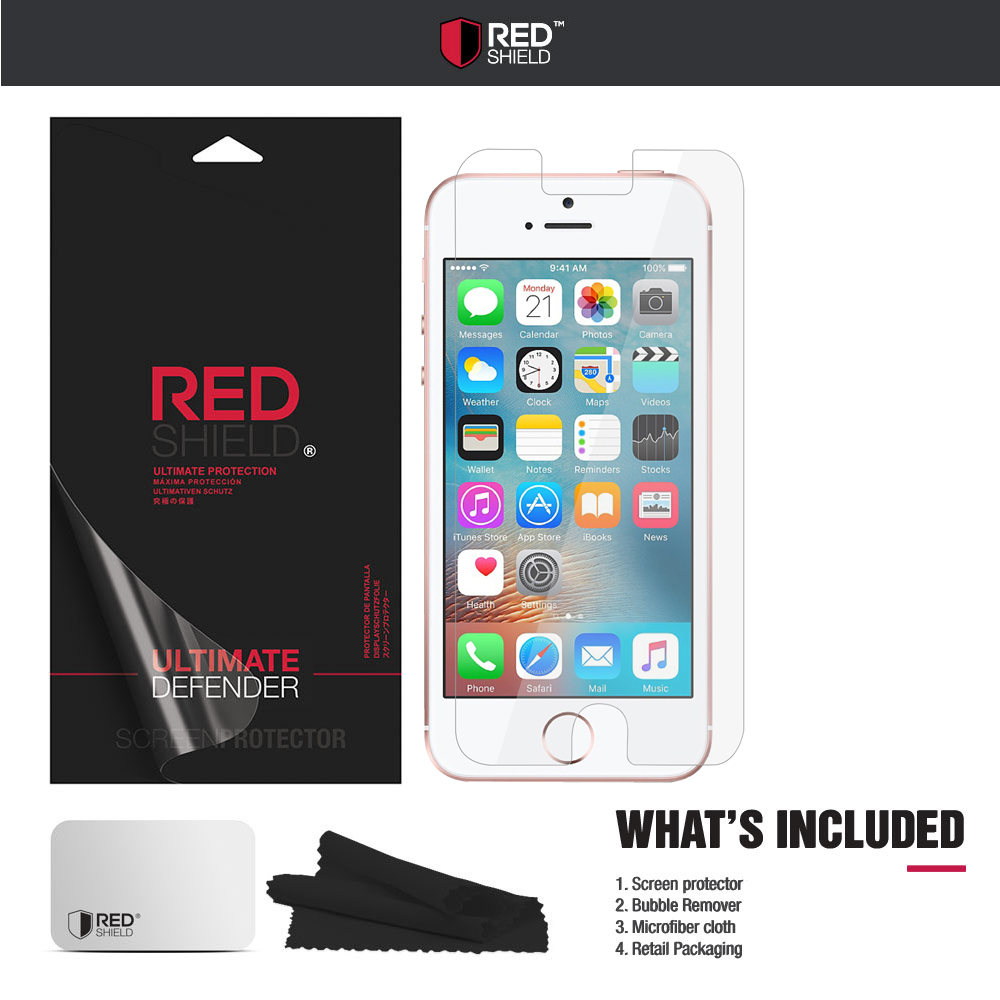 - Color:Clear
You Might Also Be Interested
Customers Who Viewed This Item Also View
Customer Reviews
Joey Hudson
Jan 8, 2019 6:40:31 PM
perfectly fit and well made
Just got this last night and I quickly slapped it on. The screen protector was easy to apply, with no bubbles, and perfectly fit with my iPhone. Would definitely purchase again when I need another one.
Margie Simpson
Oct 28, 2018 4:29:21 PM
pretty easy to put on
It's pretty easy to put on. Have no bubbles. This product is excellent every time my granddaughter dropped my phone nothing has happened to my screen. Thanks!
Rachel Cortis
Aug 28, 2018 4:41:38 PM
very satisfied customer
A really good glass screen protector. I haven't experienced any cracking so far. The application is very easy and bubble free. Very satisfied customer.
Dianne Bang
Jan 10, 2018 7:31:53 PM
very satisfied
Everything is provided to put on an incredible screen protector. Easy to install, fits great on my iPhone 5S, and it protects my phone very well. Very satisfied!
Jasmin Javin
Sep 7, 2017 7:17:56 PM
great deal of protection
I love the way it protected my phone screen. Easy to install, process was easy and everything needed was provided. Great deal of protection:)
Leo Martin
Aug 27, 2017 6:01:36 PM
Great buy
Great buy! Screen protector was solid, sturdy and relatively simple put on my phone.It comes with everything I need to clean up the screen. Highly recommended.

Nica Brower
Jul 31, 2017 8:57:30 PM
happy:)
So happy I made this purchase. Very fair price. The best aspect was that it provided step by step instructions on how to put the screen on with no bubbles - and all the tools to help you do so. Will definitely purchase again.

Olivia Lee
Feb 23, 2017 5:13:50 PM
very good quality
Very good quality and easy to install. Package was quite solid, and the tempered glass is well protected. Also comes with wipe and dust removal. Well worth the money.
Charles Glover
Sep 11, 2016 11:15:13 PM
amazing
I have had absolutely no problem applying the screen protector to my iPhone 5. It fit perfectly, nice and clear. I have not found any drawbacks for buying this product even in sharp objects and keys will not scratch the glass, amazing.
Jake Dyer
Sep 8, 2016 6:42:39 PM
Great protector
Amazing! I love the way it protect my phone. the quality is great, definitely slicker without any dust or bubbles. it works great and does not stop my finger controls and no glare. It saved my phone several times. Great price.

Steven Cornish
Aug 22, 2016 12:11:25 AM
perfect on iphone
This fit perfectly on my iphone 5s,this was by far the easiest screen protector that I have ever installed.Excellent quality, easy installation, nice instructions and installation kit included. . I would highly recommend this product to friends and plan to stick with this item in the future.
William Gray
Jul 28, 2016 10:54:12 PM
I am very satisfied with this screen protector
I am very satisfied with this screen protector. It was easy to apply without air bubbles - I followed the directions. There is no degradation to screen clarity or touch sensitivity. I would buy the same protector for my son's iPhone 6!
Write Your Own Review