Features & Highlights
Why you should buy this product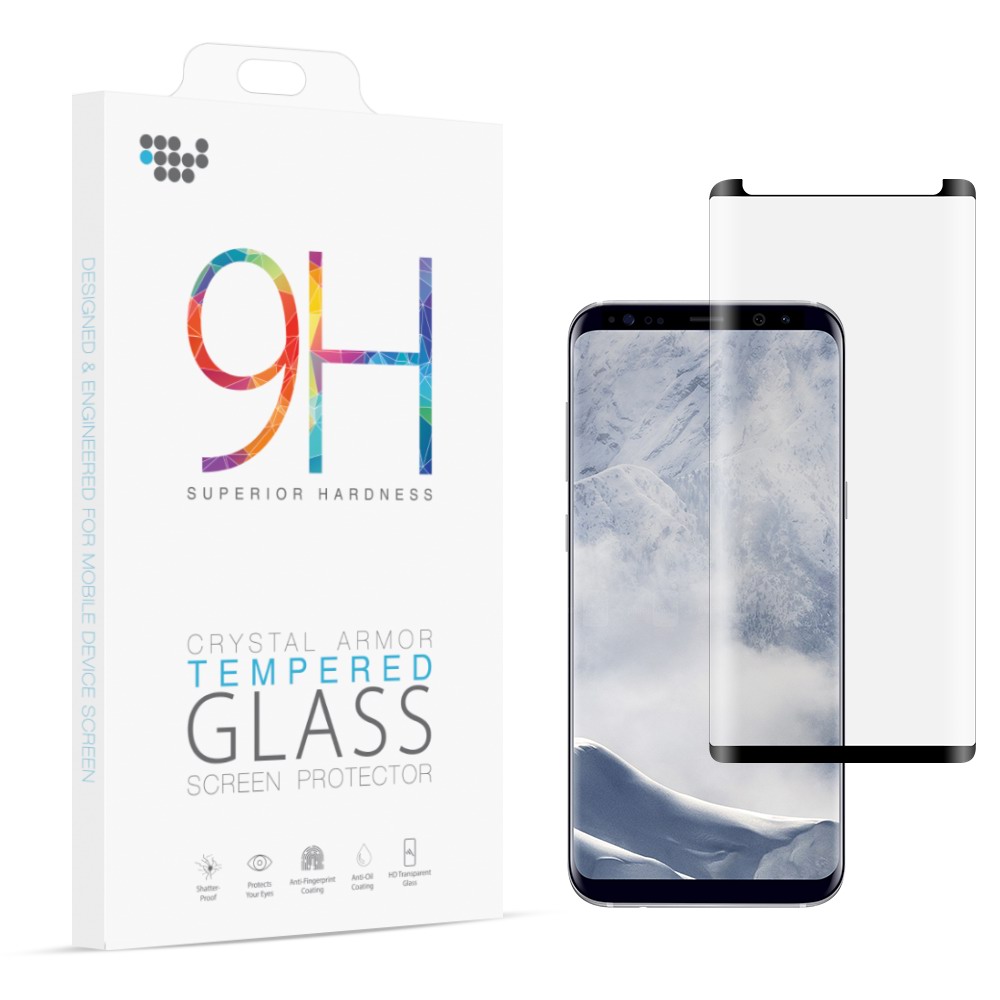 Samsung Galaxy S9 PLUS Screen Protector, [Tempered Glass] Ultimate Impact-Resistant Protective Screen Protector
This [Tempered Glass] Screen Protector for Samsung Galaxy S9 PLUS prevents accidental scratcheswhile maintaining excellent window display, high sensitivity and comfortable touch response.
5 layers of Protection; Fully shield and protect your screen from scratches, scrapes, and abrasion
Surface hardness of 9H; even sharp objects like knife and key will not scratch the glass
Ultra-thin 0.01 inch Tempered Glass with high sensitivity and comfortable touch response
Compatible with Samsung Galaxy S9 PLUS
Keeps your phone safe by breaking into small pieces that stick together if the glass breaks.
High definition clarity film ensures maximum resolution for your devices's display.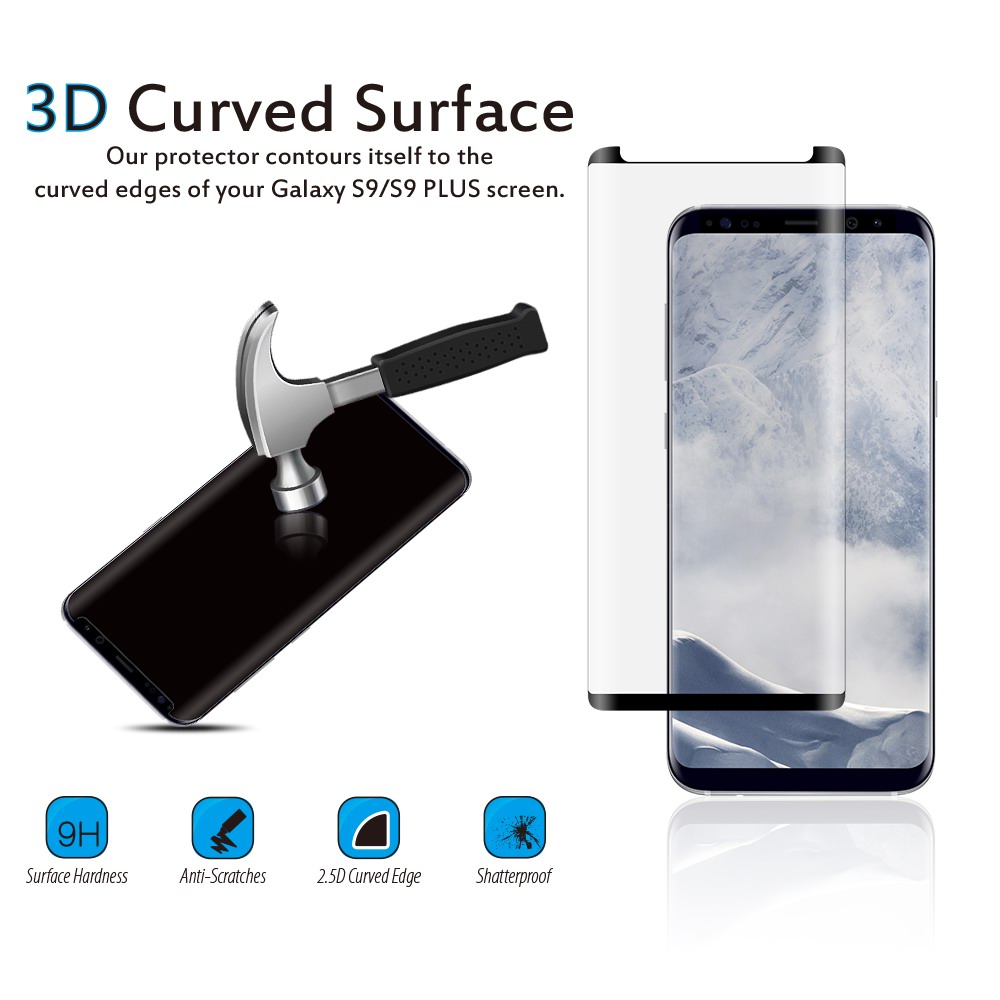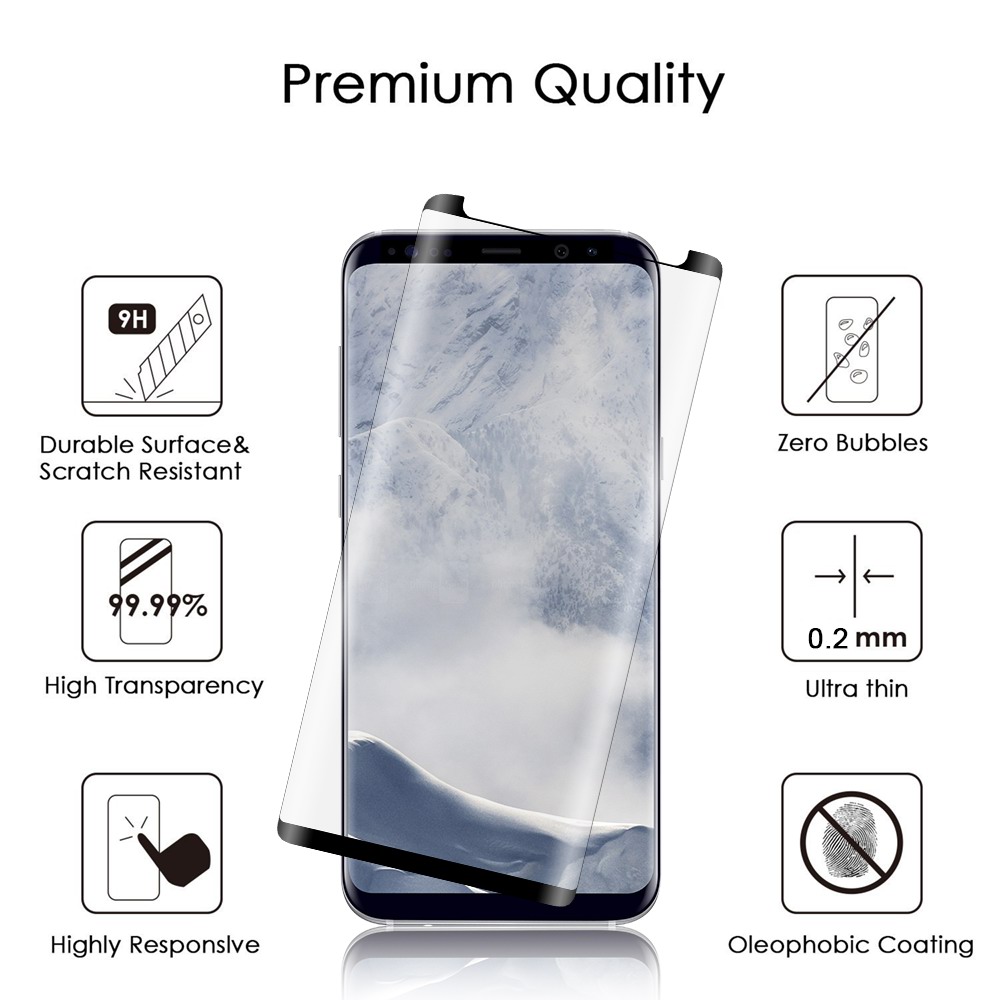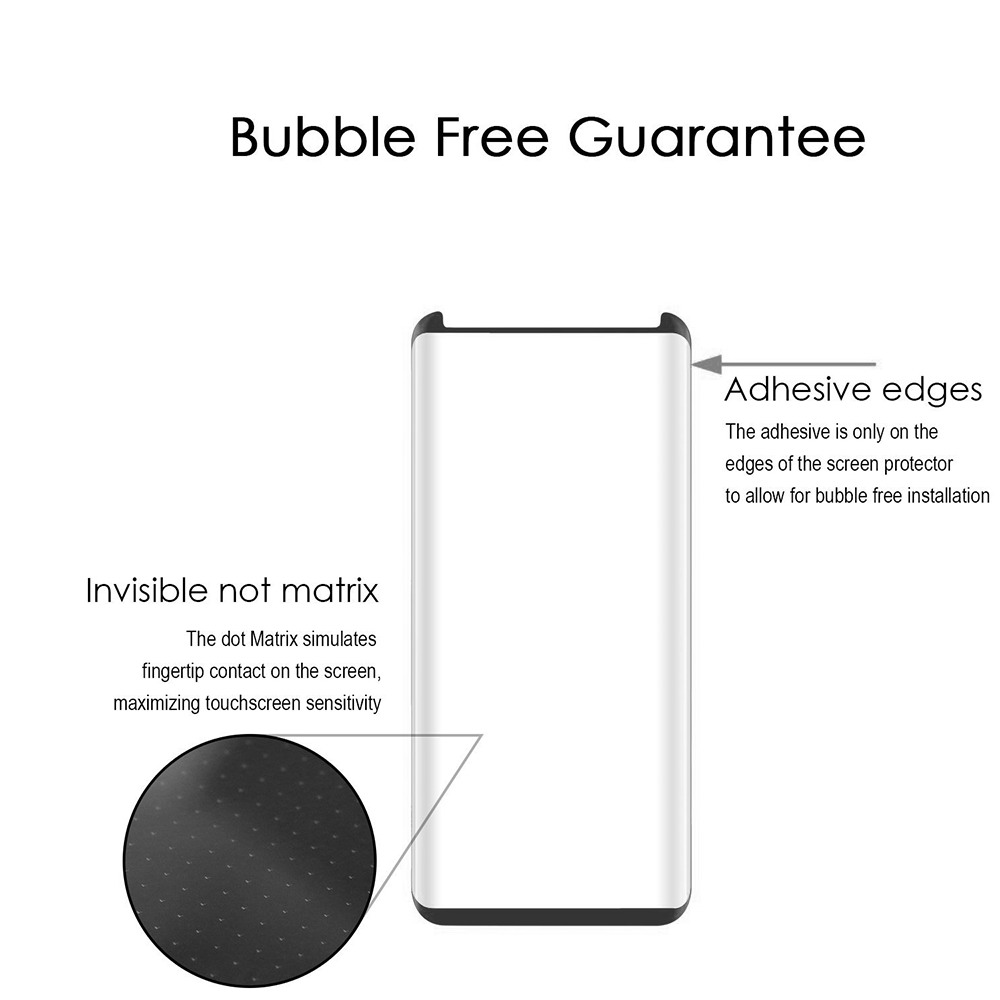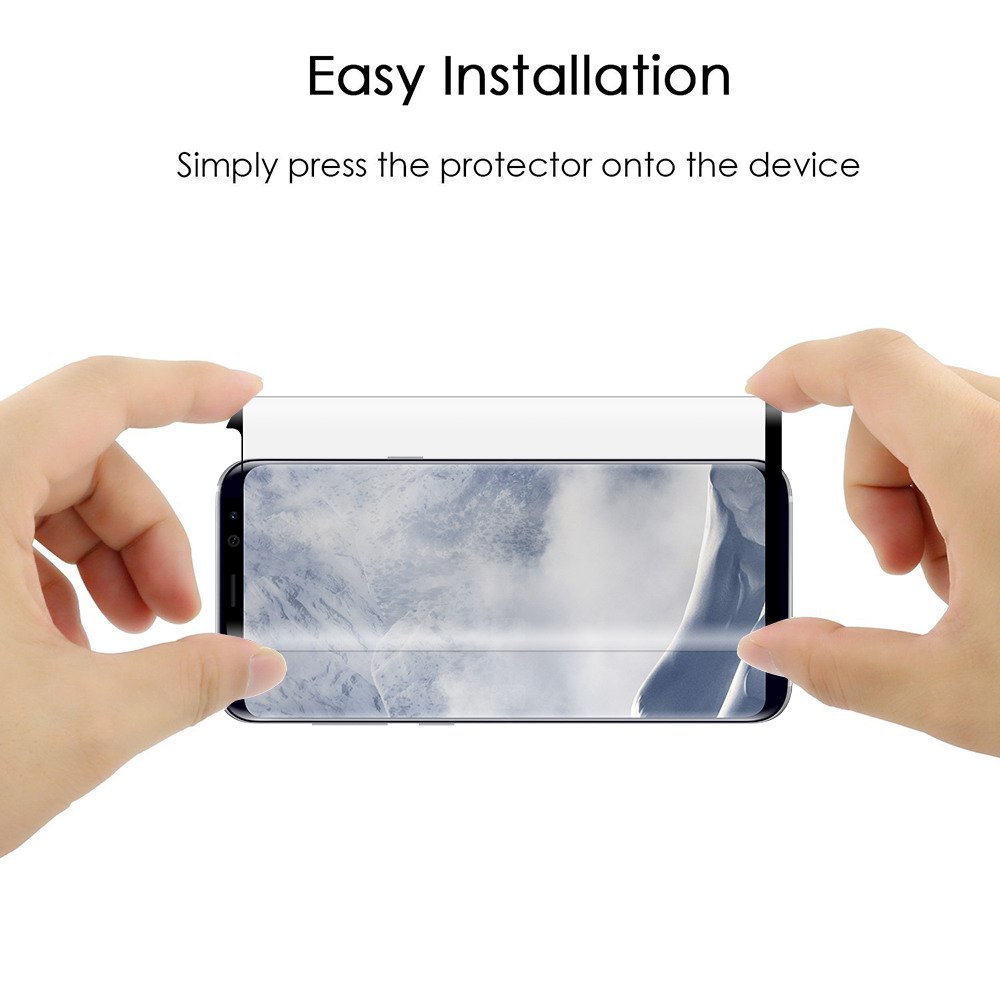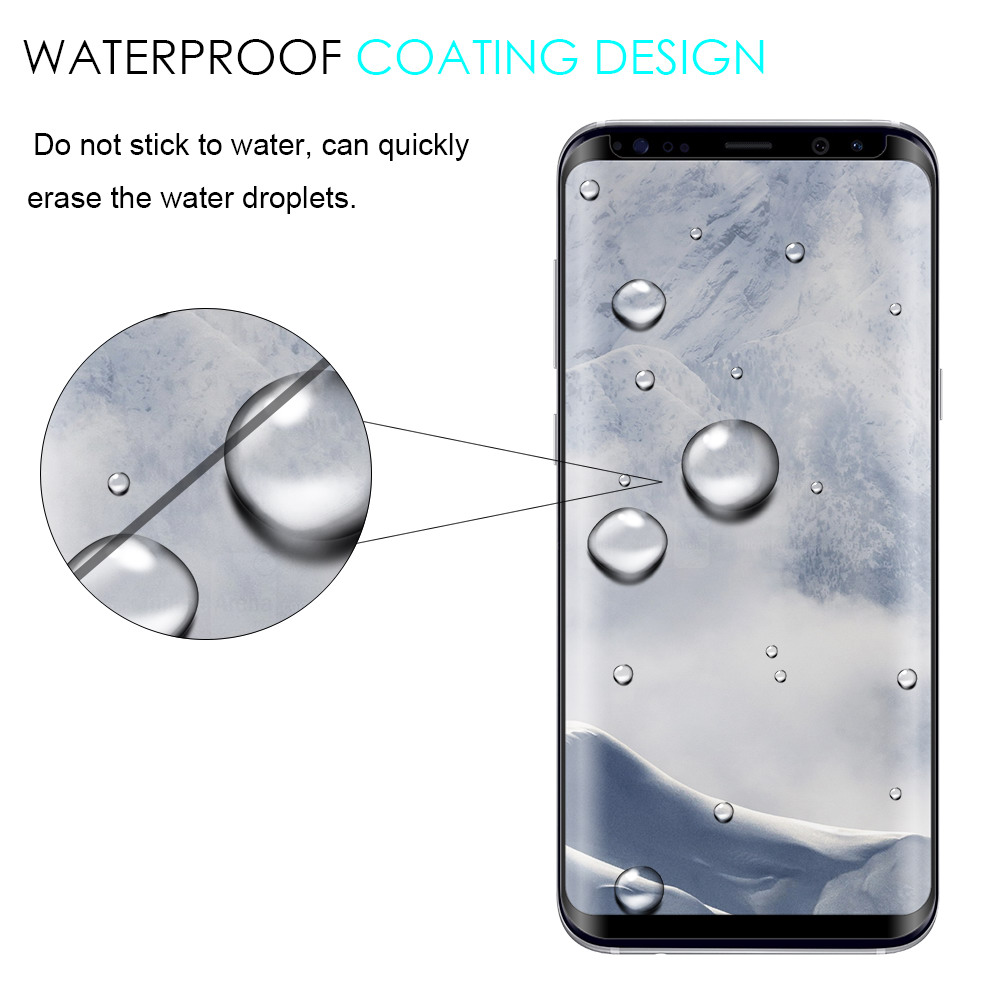 You Might Also Be Interested
Customers Who Viewed This Item Also View
Customer Reviews
Andy Churchill
Dec 11, 2018 10:35:27 PM
great product for the price
Great product for the price! Fits perfectly with my Galaxy S9, durable, super thin and comfortable to use. Keeps my phone screen safe from sudden bumps, scratch, and falls.

Noel Peter
Nov 7, 2018 4:44:06 PM
super easy to put on
It was super easy to put on, pretty thin, and it does not hinder any touch actions to the screen. A great way to protect my phone screen. Many thanks!
Marlon Douglas
Sep 26, 2018 10:32:31 PM
super easy to install
Super easy to install on my S9+ and feels very strong. Extremely clear and still quite sensitive to the touch. Such a great job of protecting my screen phone. Very happy!
Amor Tecson
Sep 4, 2018 10:31:44 PM
it saved my phones screen
I have dropped my phone several times with this screen protector on and it hasn't cracked. Literally, it saved my phone's screen from shattering. Highly recommended.
Joan Clark
Aug 21, 2018 10:15:52 PM
fits perfectly
This screen protector fit perfectly. The curved edges make it a breeze to install. Definitely recommend to others.
Charles Blake
Aug 12, 2018 6:54:34 PM
very clear and bubble clear
Best screen protector I've ever seen. Easy to put on and it has saved my phones many times! Very clear and bubble free!
Leah Newman
Jul 24, 2018 12:36:16 AM
protect it from daily scrathing
It has saved my phone from cracking and protect it from daily scratching and other damages. I was very impressed with the quality of this piece.
Noah Clark
Jun 25, 2018 12:57:17 AM
very happy with the purchase
Got this for my Samsung Galaxy S9 Plus. I have dropped my phone ample times and this protector saved my phone. Very happy with the purchase.
Benjamin Hill
Jun 6, 2018 11:41:44 PM
best protector I've ever seen
The best screen protector I've ever seen. Very protective and doesn't take away from the touchscreen sensitivity. I've dropped my phone and this protector saves my screen phone. Love it!
Mila Pullman
May 1, 2018 7:24:25 PM
excellent product
Excellent product and very easy to install. My phone dropped twice and amazingly my phone has no damage or scratch. Bubble free and love the waterproof design!
Jayson Black
Mar 16, 2018 12:01:17 AM
glass is so great
Installed perfectly on my Galaxy S9 Plus. The quality is also top-notch, durable and it looks great. Glass is so great!
John Buckland
Mar 14, 2018 9:43:57 PM
perfect
Easier to install compared to other protectors. I have the same touch capability or sensitivity after applying this glass protector to my phone. Perfect!
Write Your Own Review