Features & Highlights
Why you should buy this product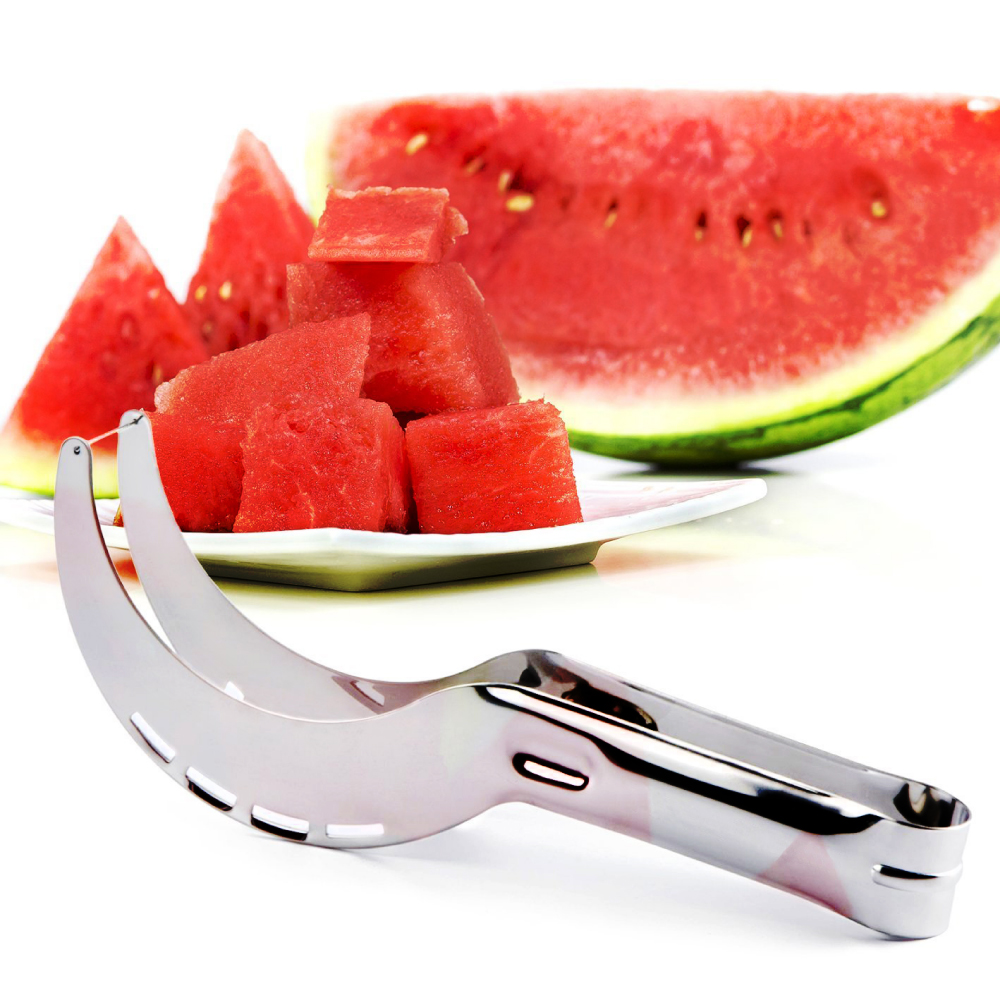 Watermelon Slicer and Server
Watermelon Slicer, No Mess, No Stress, Neat And Easy With Juicy Slices Of Melon, Fruit Slicer Multi-Purpose Stainless Steel, Smart Kitchen Gadget, Dishwasher Safe Kitchen Tool. This innovative tool to cut and serve the watermelon in a quick and clean way, to serve perfect slices of watermelon pulp only without ever having to touch it with bare hands.
Easily slices into your Watermelon allowing you to scoop and cut out pieces
Get the most out of your watermelon with this handy little utensil
Useful for parties in the Summer!
High quality body and stainless steel blades easily through fruit and tough skins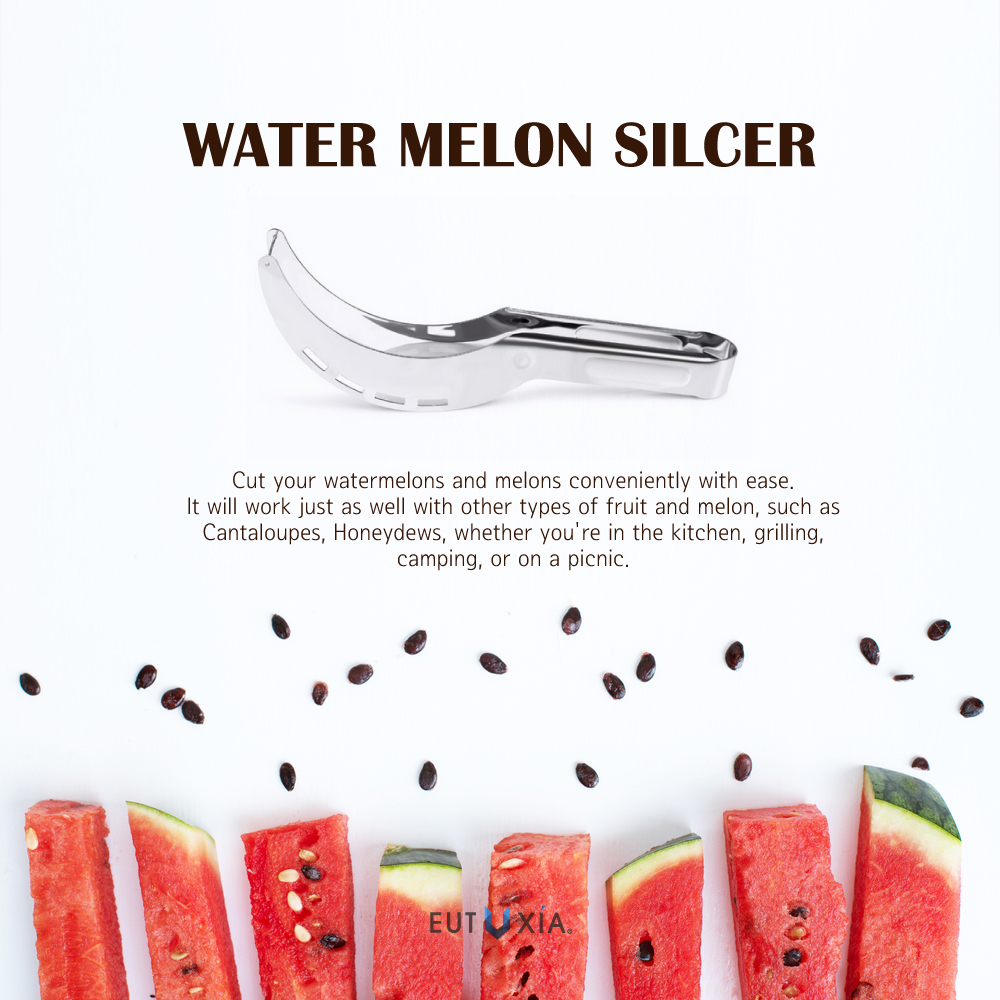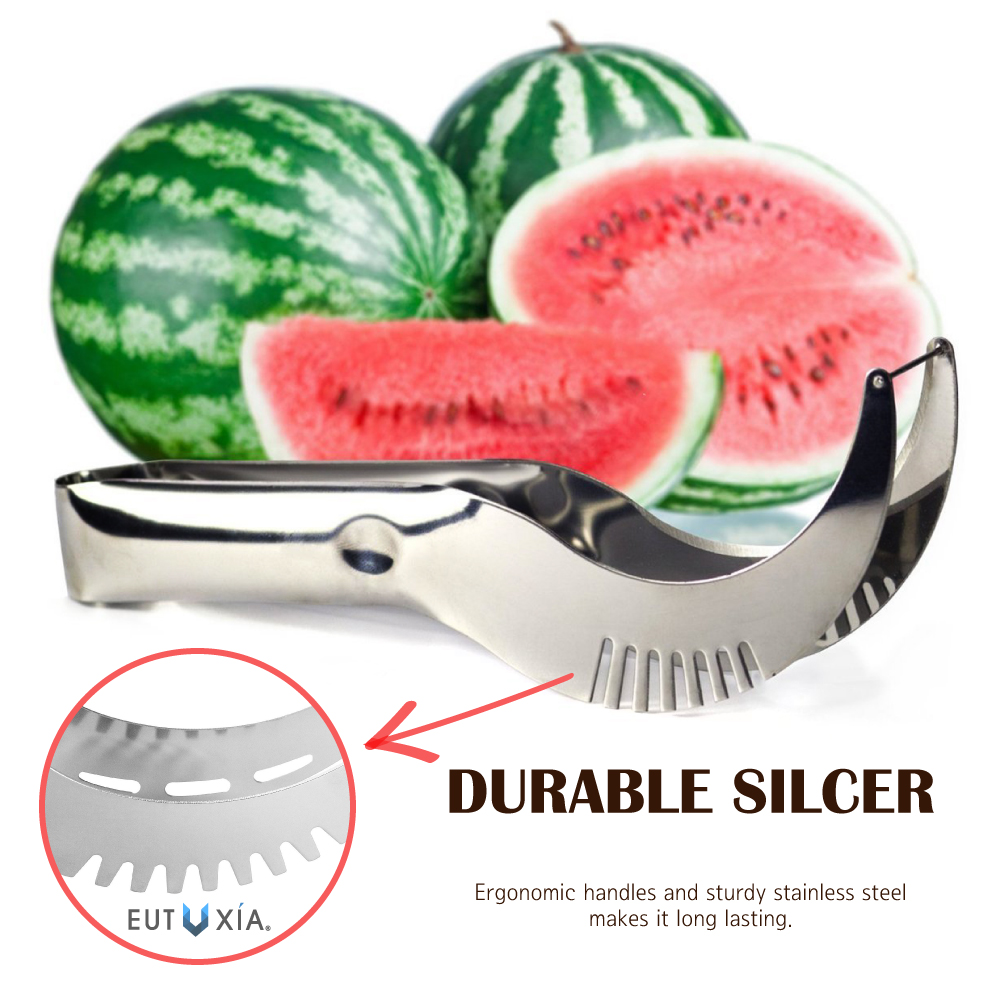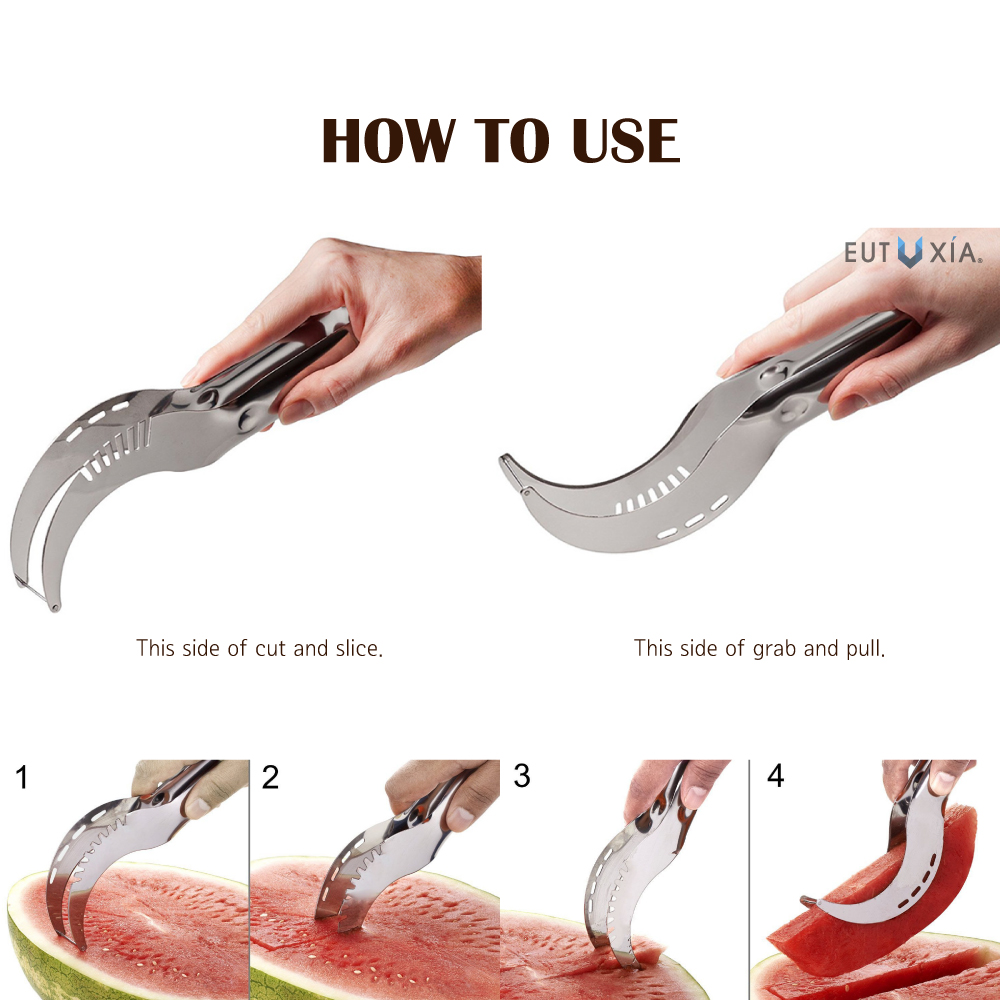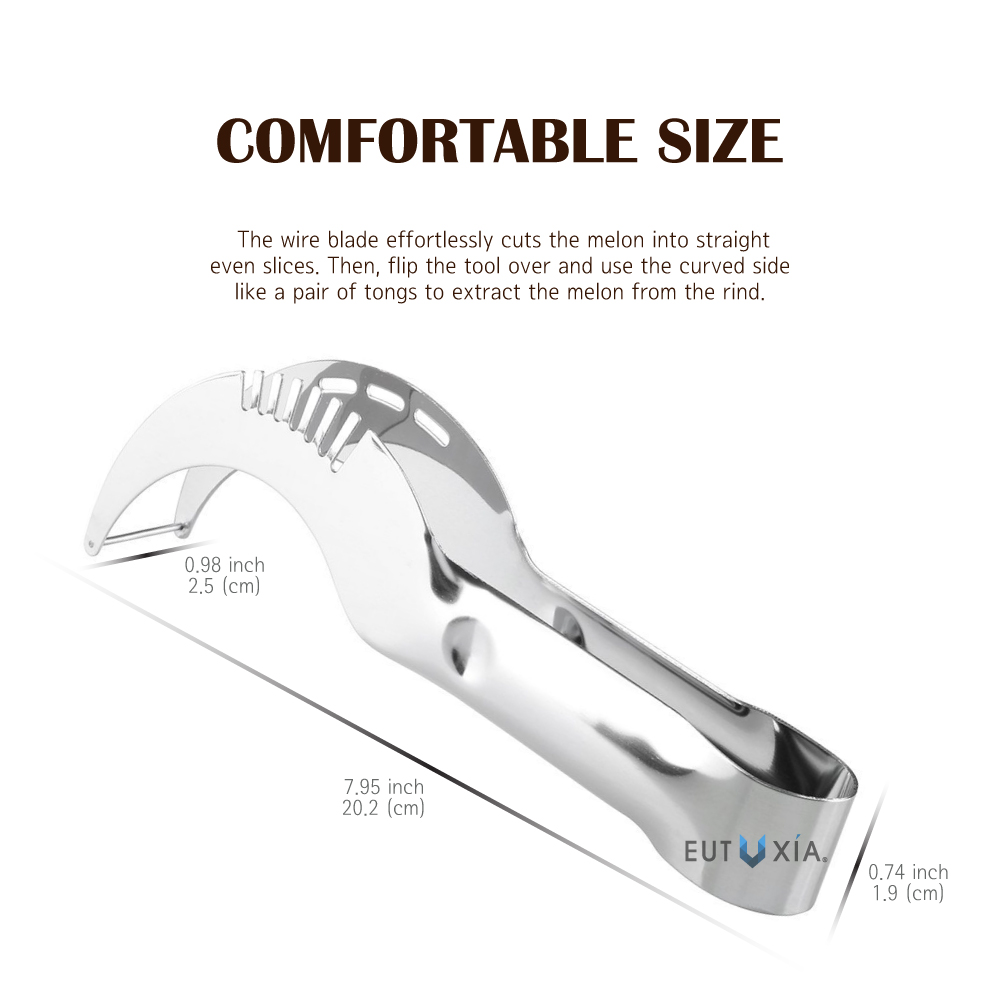 You Might Also Be Interested
Customers Who Viewed This Item Also View
Customer Reviews
Lauren Moore
Jan 7, 2019 10:09:34 PM
great little slicer
This is a great slicer! Very easy to use, slices through watermelon with such ease! I like the sturdy handle and soft grip. It takes very little time to do the whole melon and there is no waste. I love it!
Jasmin Bailey
Dec 3, 2018 1:11:02 AM
it was fun
Exactly what I was looking for. Nice big gripped handles for safe use and an adjustable slicing witdh. This is a perfect way to slice my melon. It was fun!

Jessica Cortis
Oct 30, 2018 9:38:04 PM
works like a charm
So glad I spent a little extra money for this slicer. I like the sturdy handle and soft grip. By far, one of my favorite kitchen utensils! It works like a charm!

Jenny Harry
Oct 10, 2018 4:17:49 PM
such a great buy
Such a great product. This saves so much time, I cut the watermelon in half just dig out my slices, super easy. Pretty cool!

Michelle Boris
Sep 27, 2018 12:48:44 AM
very easy to use
I love watermelon slices but hate the mess, sticky juice all over the sink. This slicer gives the solution. Very easy to use, I really like the thick, and easy grip handle.
Fiona Miller
Sep 25, 2018 12:16:52 AM
extremely friendly
Extremely user-friendly. Best watermelon cutter and server I have ever bought. It slices so fast, clean and beautiful. I totally recommend it, because it's fun and easy to use.
Rachel Brown
Sep 24, 2018 1:25:53 AM
lso easy to use
So easy to use, great price, and eliminates wasting good watermelon flesh on the rind. A must have for those of us who lover watermelon or any other summertime melons.
Barbie Reeves
Sep 17, 2018 1:10:45 AM
works like a charm
It works like a charm and makes cutting Mellon super easy! I love how fast and easy it is cut in only a few minutes. I can do it myself easily.
Anne Cortis
Sep 13, 2018 11:00:08 PM
perfect way to slice a melon
The perfect way to slice a watermelon! Large grips make it easy to handle and no more sloppy mess to clean-up. Very sturdy and should last quite a long time.
Justine Brown
Sep 4, 2018 1:14:10 AM
it makes great even slices
I am glad I bought this tool for the house. It comes in handy a lot, especially when the warmer seasons roll around. I don't have to clean up any mess and it makes great even slices.
Kate Russell
Aug 30, 2018 10:52:52 PM
makes fun to cut up melons
We absolutely love this! It makes cutting a watermelon so much easier and quicker. The handle is rugged, thick and feels great in the hand. Makes it fun to cut up melons!

Joana Mcleod
Aug 29, 2018 7:48:44 PM
super easy to use
Bring on summer! I have found the magic! It simplifies cutting and serving the watermelon, leaving the green rind behind. It is super easy, fun and looks shocking professional!
Marlene Gibson
Apr 10, 2018 11:50:26 PM
fantastic invention
Fantastic inventions! I love the way it slices along the bottom so the pieces come out so easily. It's also quick and easy to clean. Avoid the mess!
Julia Davis
Jul 18, 2016 8:45:30 PM
Clever Little Tool!
it's pretty darn handy! I wish I had one of these ages ago since my whole family are lovers of the Watermelon. This saves so much time, I cut the watermelon in half and just dig out my slices, super easy to use. No rinds to go around collecting up afterwards! I also like that being able to remove the flesh this way helps to contain the dripping juice In the fruits shell, so we can drink it or pour it into the sink and never have it get all over the counter and slosh off of a cutting board. Pretty cool.
Write Your Own Review