Features & Highlights
Why you should buy this product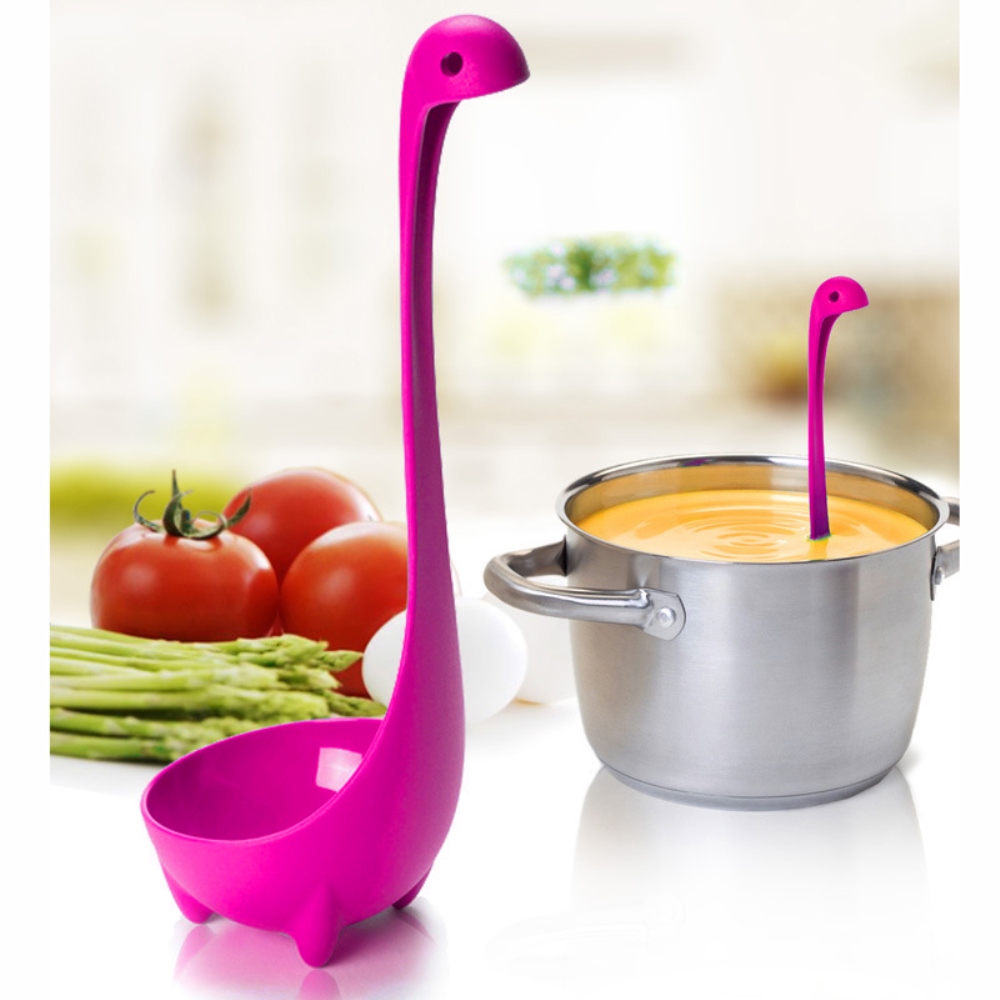 We'd like to introduce our friend Nessie, the Loch Ness Monster. She is a ladle spoon that likes to stand upright on her four feet so you don't need to lay her down during cooking sessions. She'll not sink or get lost in your pot in case you drop it by accident. You can use her for parties or daily household uses for soups, stews, punch, juice, etc. Be unique and show off the mythical creature to your family and friends. The material is made of food grade toughened nylon that is highly durable and has better resistance compared to plastics. Nessie is dishwasher safe and BPA free, however, she does not do well in microwaves so please avoid putting her in there! It is easy to clean and store Nessie. Rinse in warm water with a drop of dish soap after each use, and then let it air dry. She is dishwasher safe, but not microwave safe. Please keep that in mind. She can be hanged on a rack or laid down in a cabinet. It's definitely great as gifts for moms and others who love to cook!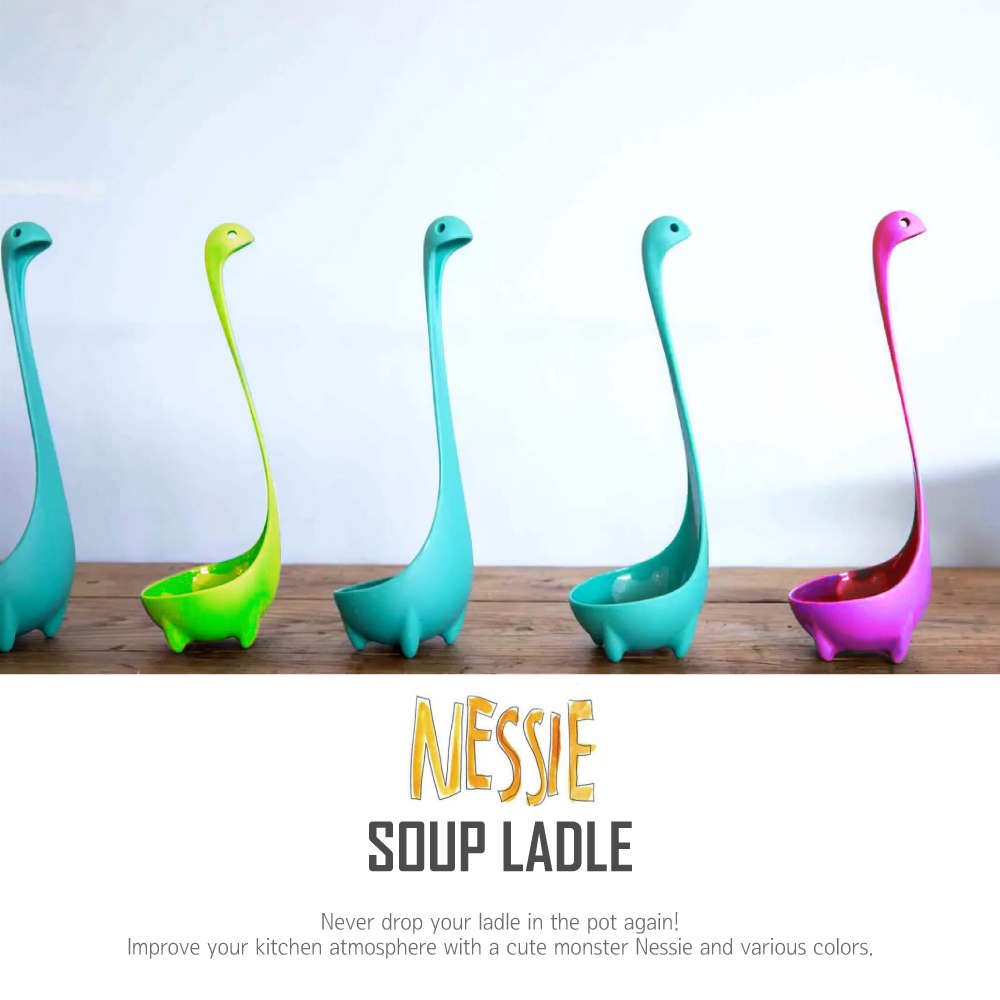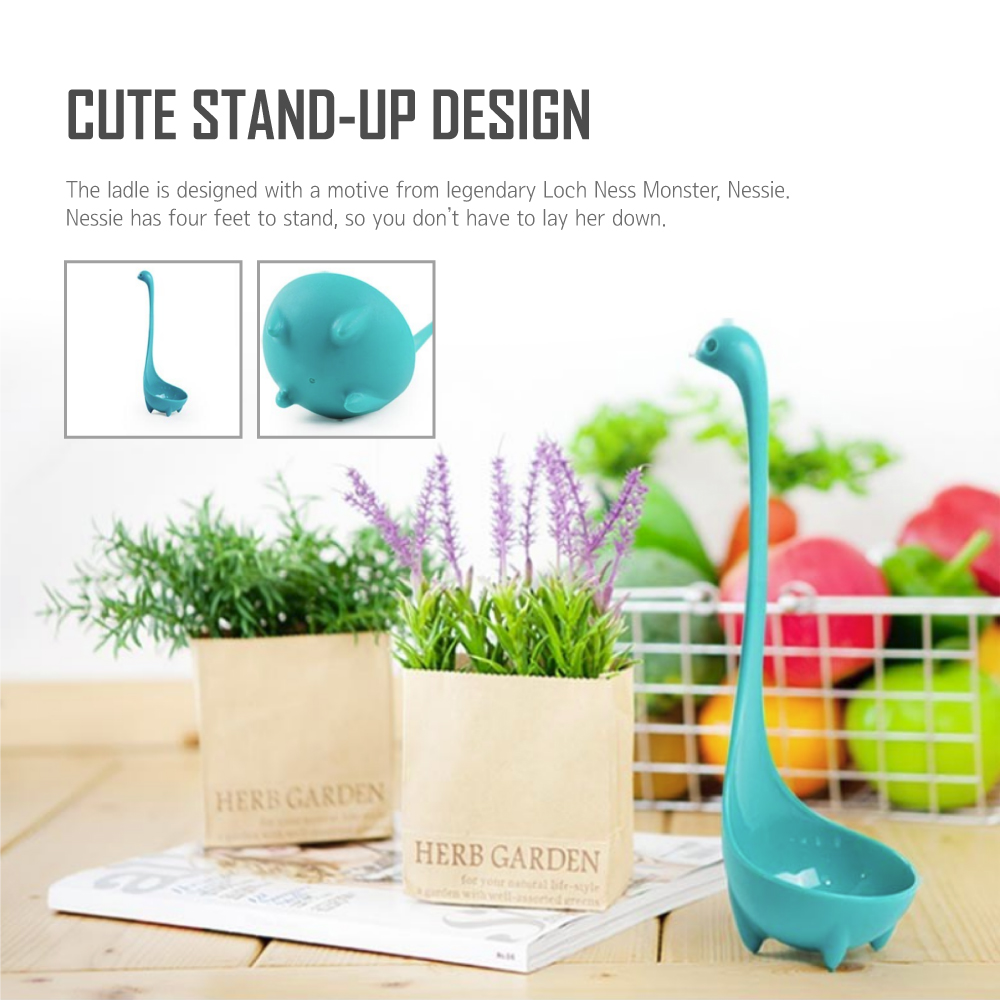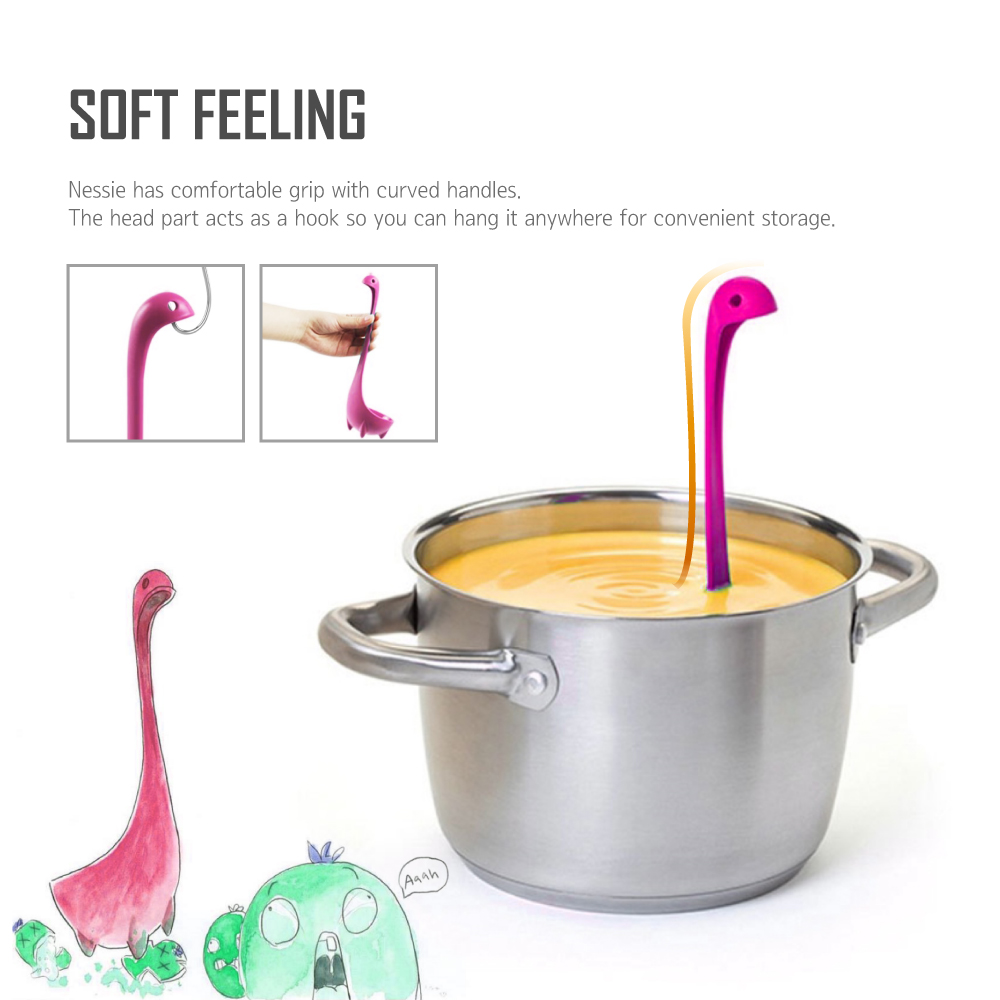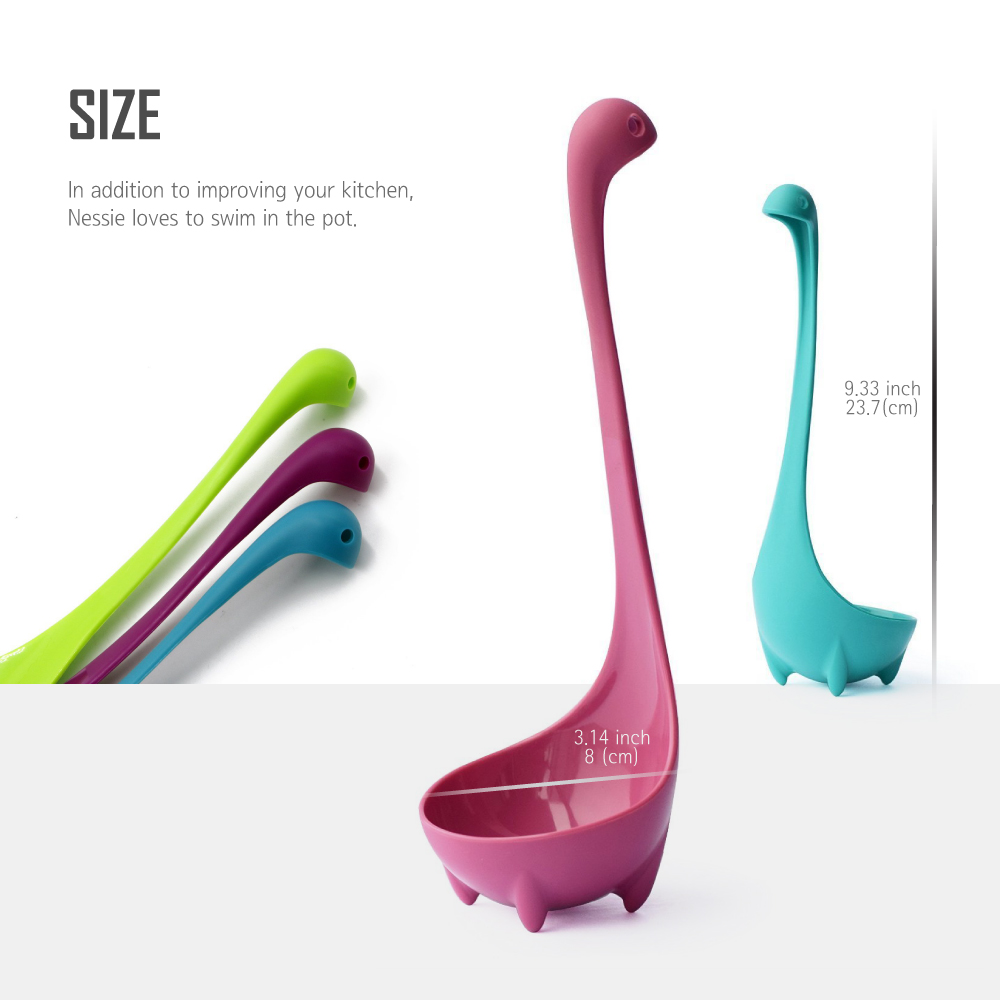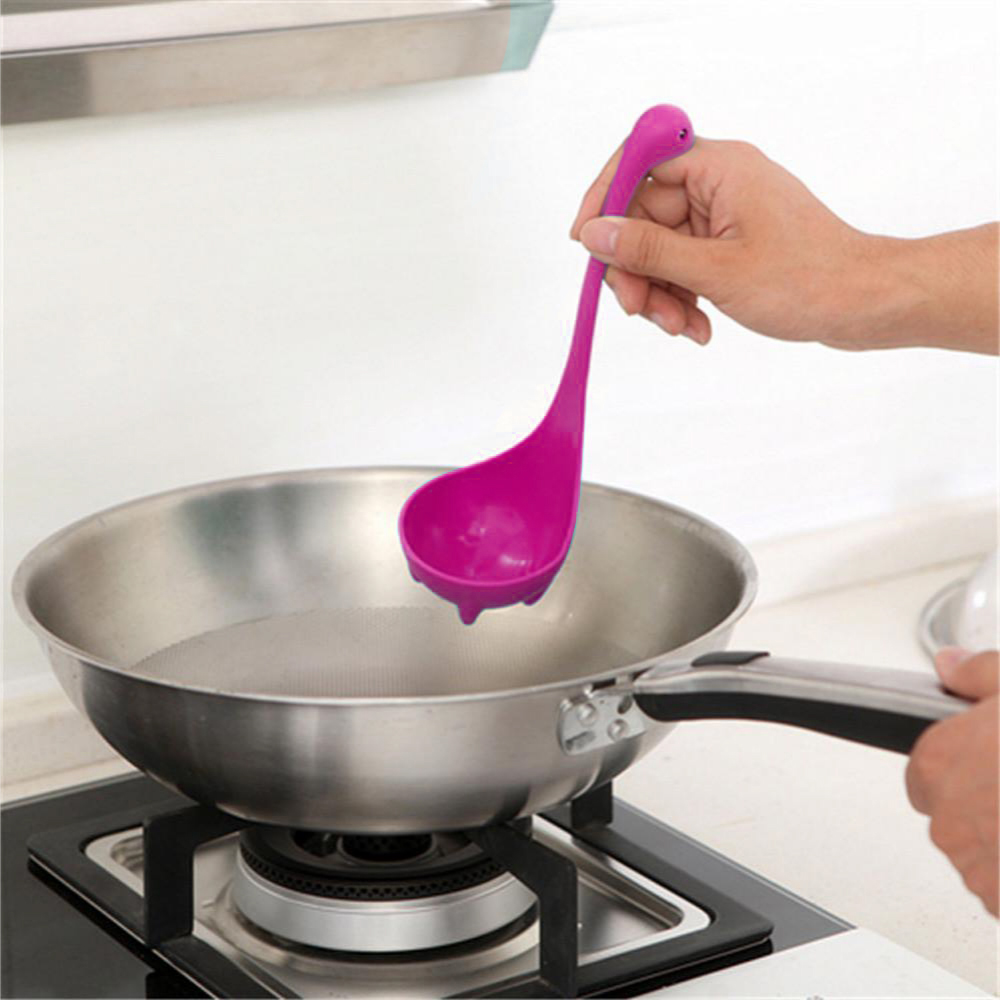 - Color:PURPLE
You Might Also Be Interested
Customers Who Viewed This Item Also View
Customer Reviews
Andrea Smith
Oct 29, 2018 5:33:07 PM
just cute and colordul
My daughter is accumulating kitchen gadgets for her future home and is a dinosaur lover, so this ladle is perfect for her! Just cute and colorful!
Margie Pullman
Oct 16, 2018 11:25:55 PM
love it!
I love how cute and functional this little guy was. His little feet help him stand! This is also a great gift for a friend who loves to cook and loves dinosaurs!
Write Your Own Review