Features & Highlights
Why you should buy this product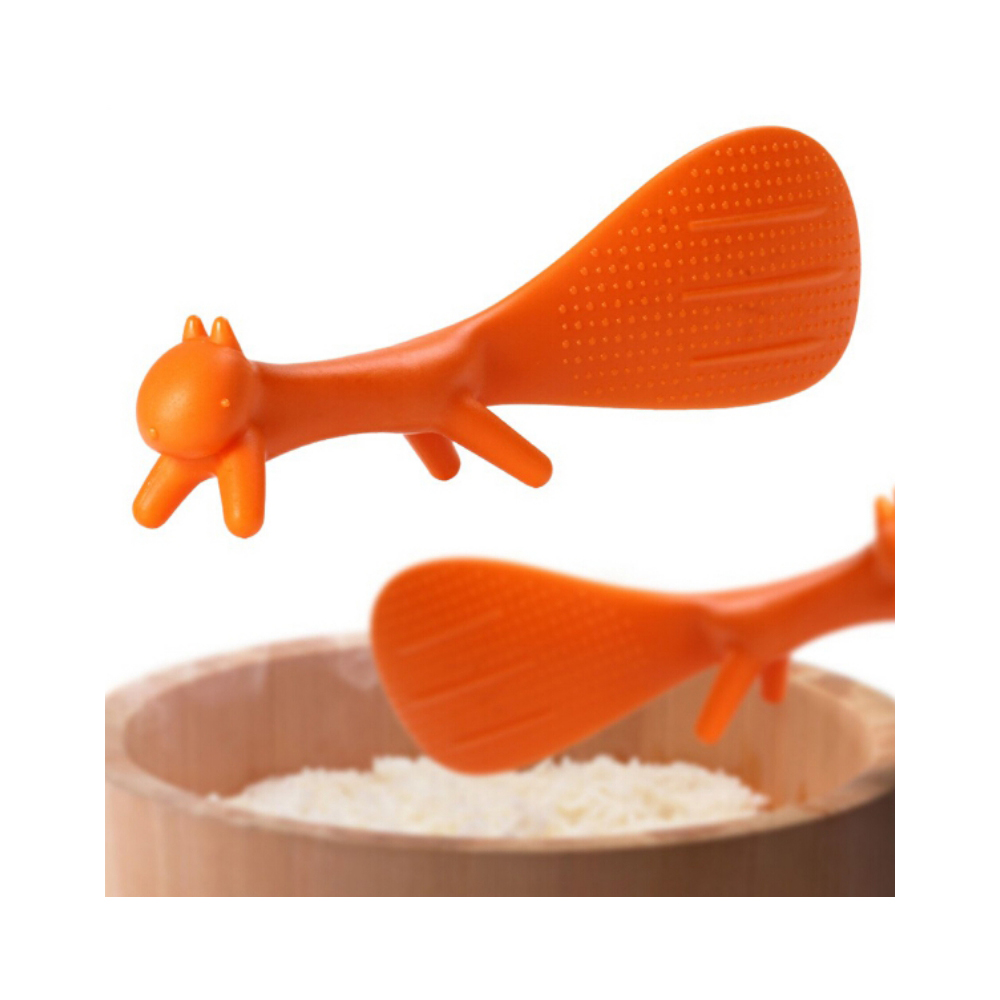 This adorable squirrel shaped rice paddle spoon is just what you have been missing. It's the perfect kitchen tool for your daily use, it's non stick, and because of the feet, there's no need to lay it down on the table or other surface! Super novel and cute, get yours now before it hops away!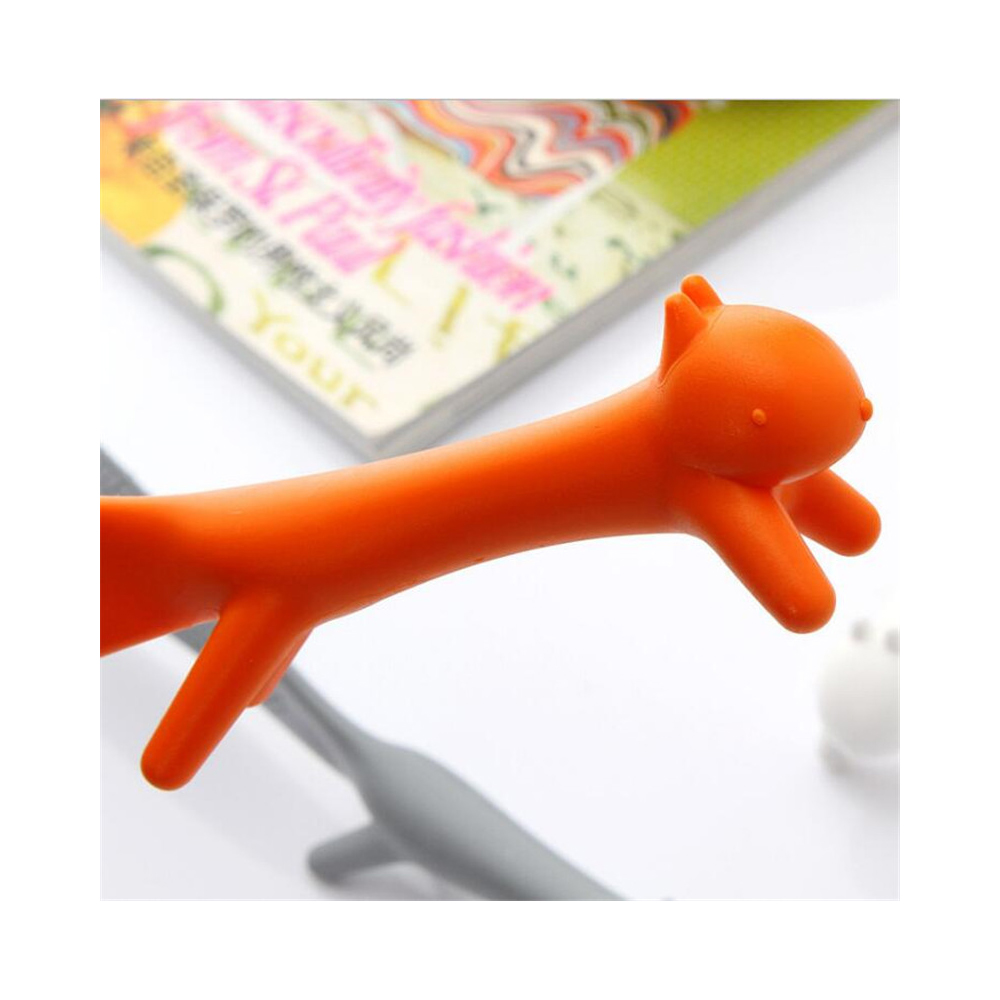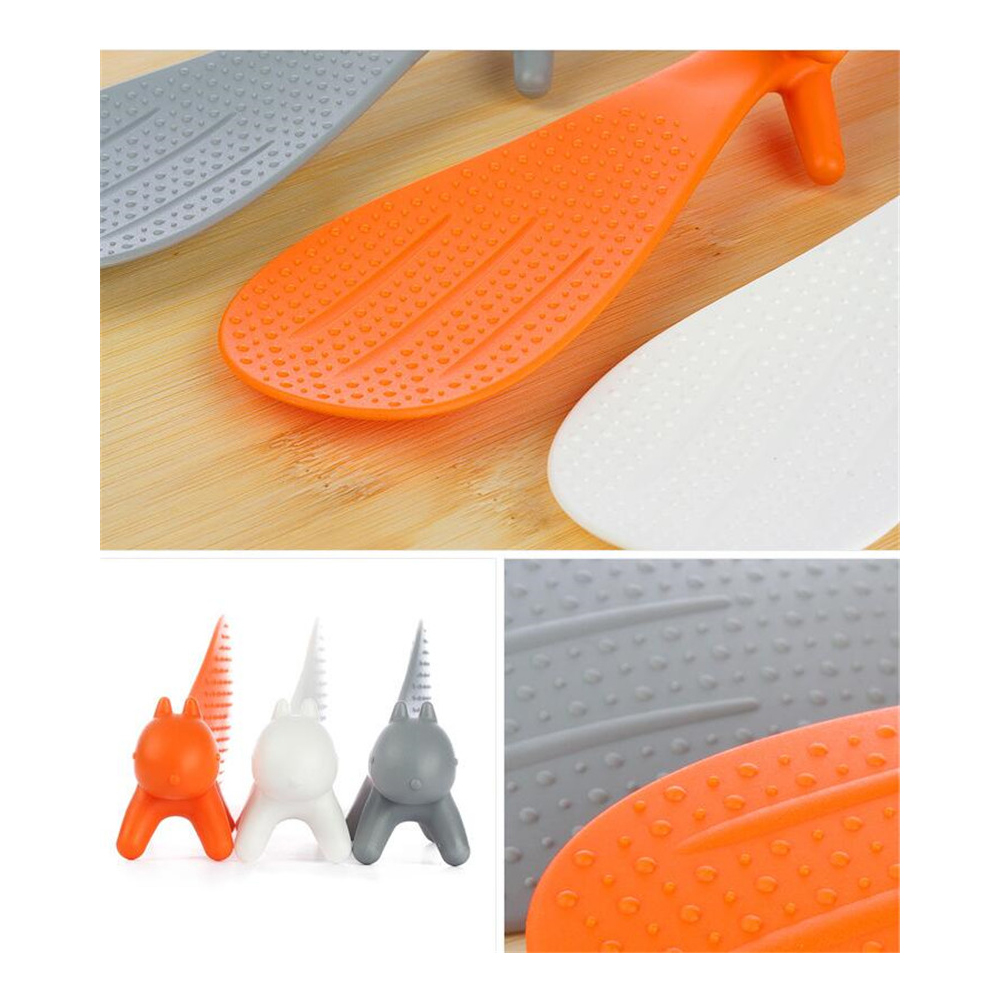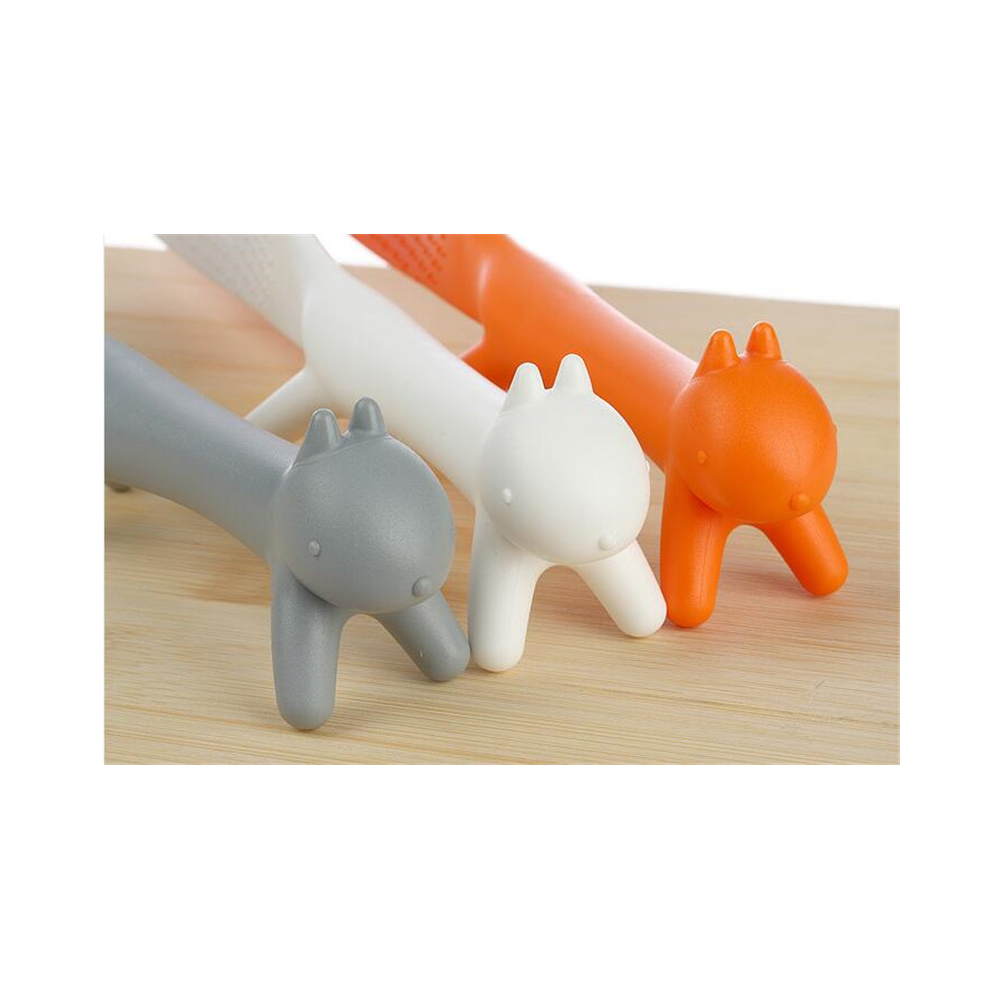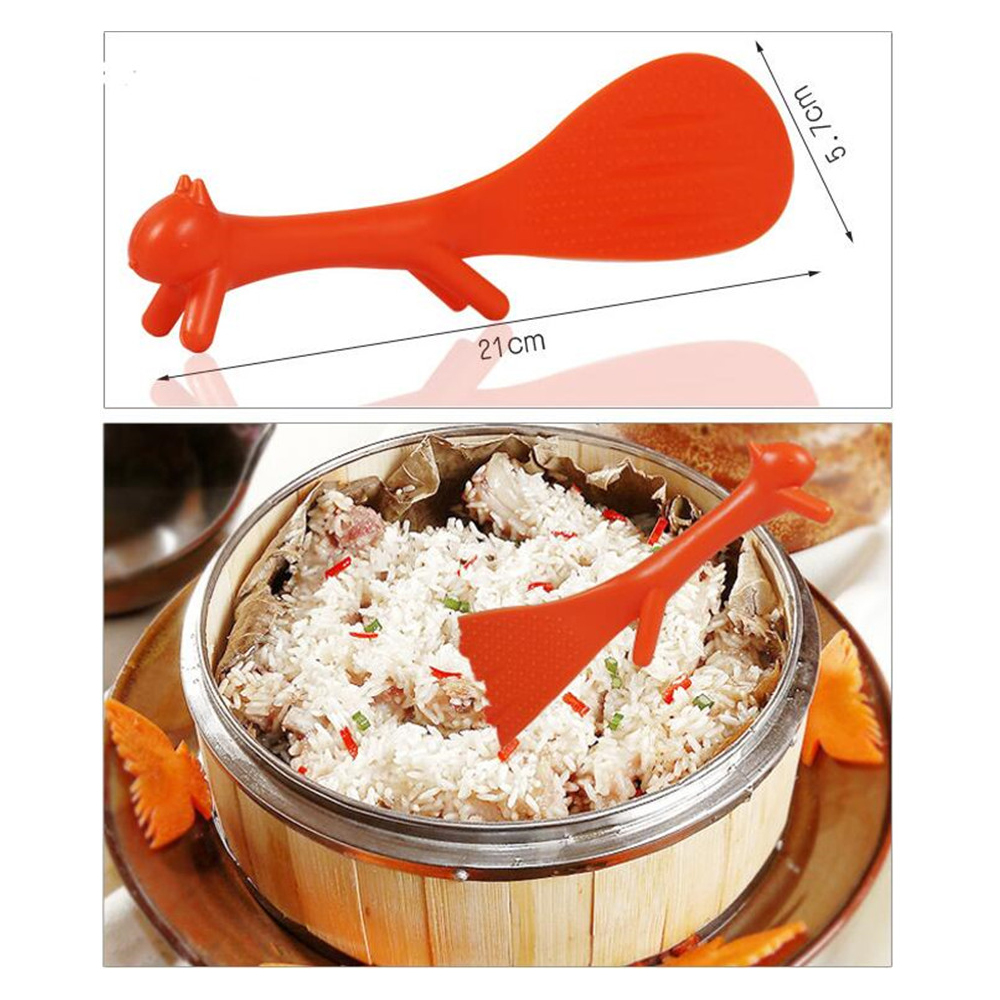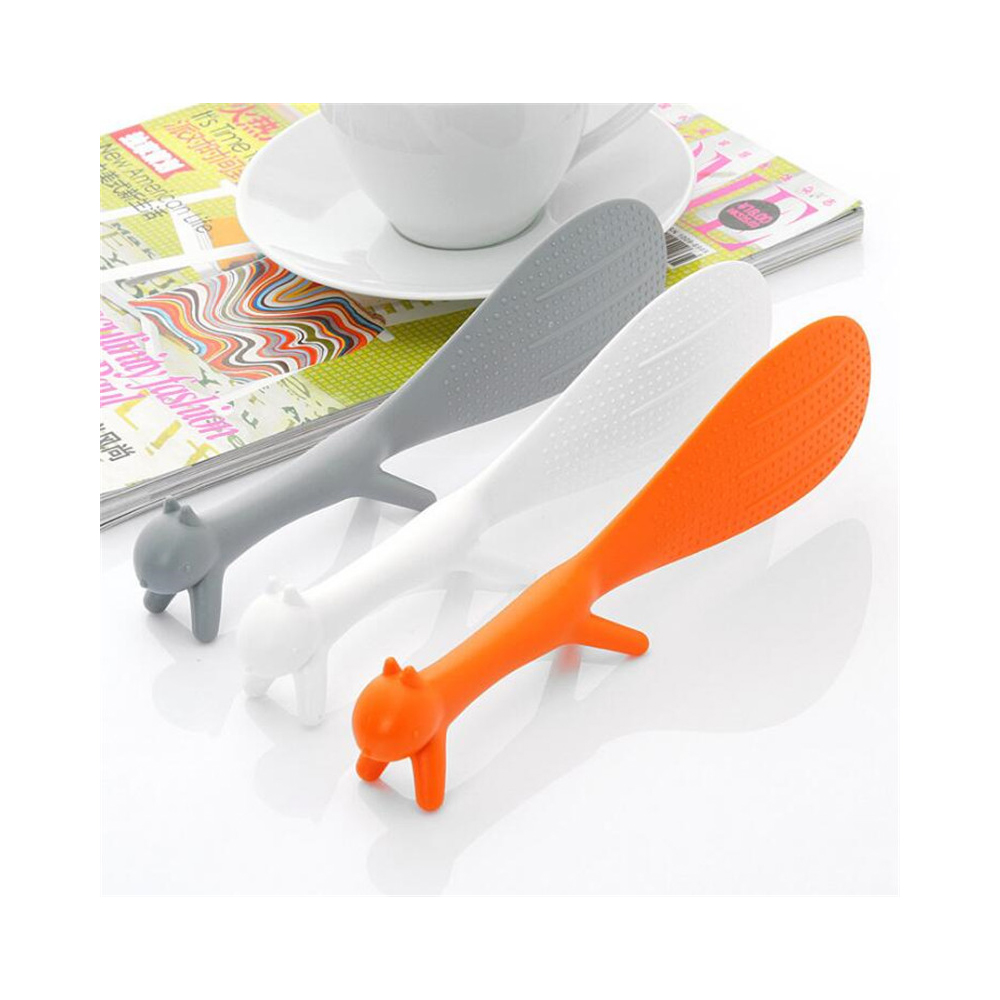 - Color:ORANGE
You Might Also Be Interested
Customers Who Viewed This Item Also View
Customer Reviews
Aira Peterson
Apr 17, 2019 11:13:35 PM
very happy everytime I used it
Love that they stand up on their own. Had to buy them as my daughter is obssed with squirrels. Great to use on non stick pans. They make me smile each time I use them!

Madelaine Park
Jan 8, 2019 6:45:47 PM
it works very well
Works well with our rice cooker. It feels like a good quality plastic, nice color, and is able to rest on its side as it is shown. For those who love kitchen utensils and gadgets shaped like a squirrel, this is for you!

Sally Mclean
Dec 3, 2018 9:42:08 PM
works well for me
Cutest rice spoon ever! Love that they stand up on their own, great to use on non-stick pans, and they're dishwasher safe. Had to buy them as my daughter is obsessed with squirrels.
Michelle Park
Oct 16, 2018 10:36:30 PM
very cute and stands up
Very cute and stands up without wobbling! I used this when I use my rice cooker. Children smile when they see it. I have to tell them no it is not a toy... It's great for getting that sticky rice!
Fely Santos
Jan 31, 2018 7:46:02 PM
our favorite
We eat rice regularly in our homes so we do have quite a few rice paddles and scoops. This is our favorite. It's adorable, cute, and functional. Its stands on its own feet to keep it off the table. Awesome!
Jenina Smith
Sep 12, 2017 8:22:53 PM
very adorable
Very Adorable! So much fun and colorful! These rice paddles are so adorable and wonderfully practical. No more sticky rice paddle left on the counter!
Write Your Own Review