Geeky Gifts Not From Grandma
Features & Highlights
Why you should buy this product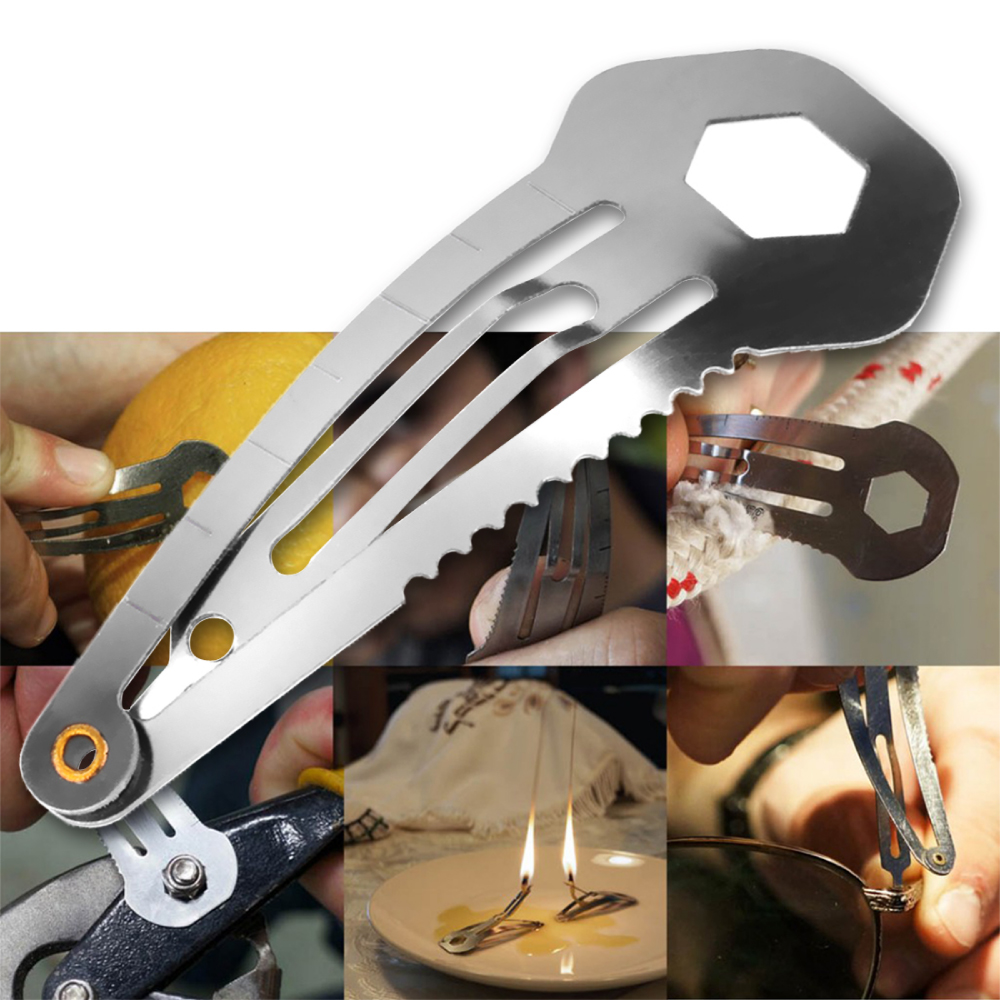 Universal Stainless Steel Multi-Function 8 in 1 Tool Spring Clip Pin
This Universal Stainless Steel Pin includes 8 functions. Trolly coin, 8mm (5/16) wrench, 3 Screwdrivers(Flat phillips screwdriver, Small screwdriver, Large screwdriver), Ruler, Cutter.
Defend yourself from danger Also ideal for travel, camping, DIY and much more Stainless steel tool 8 useful functions Size: 2.1(long) 0.9 (wide) 0.04 (thickness)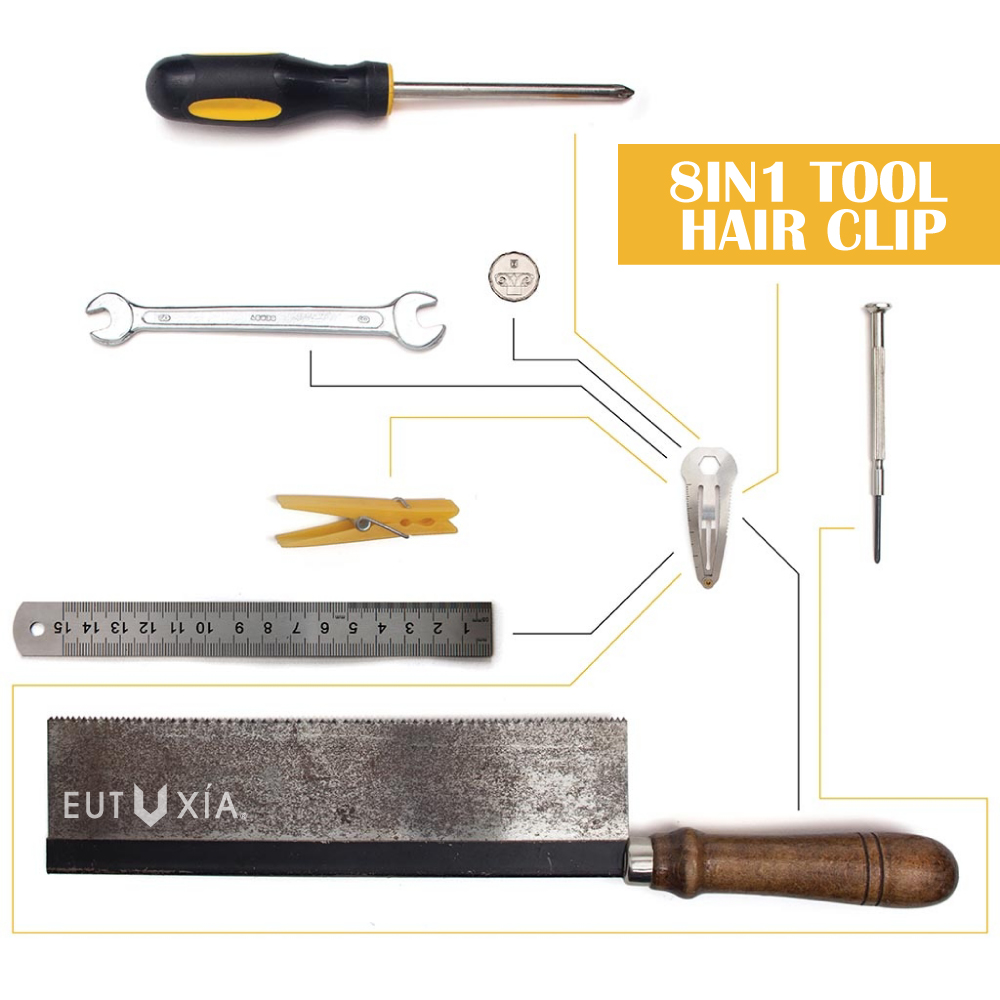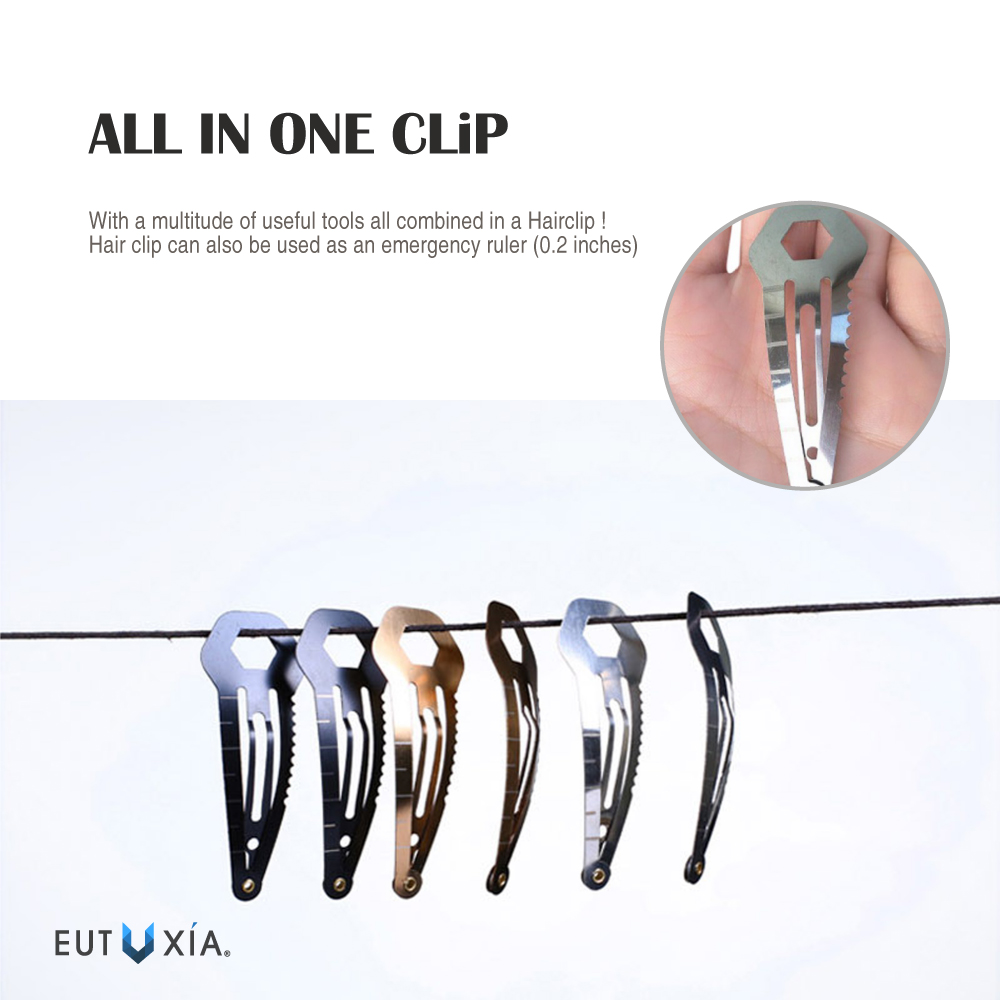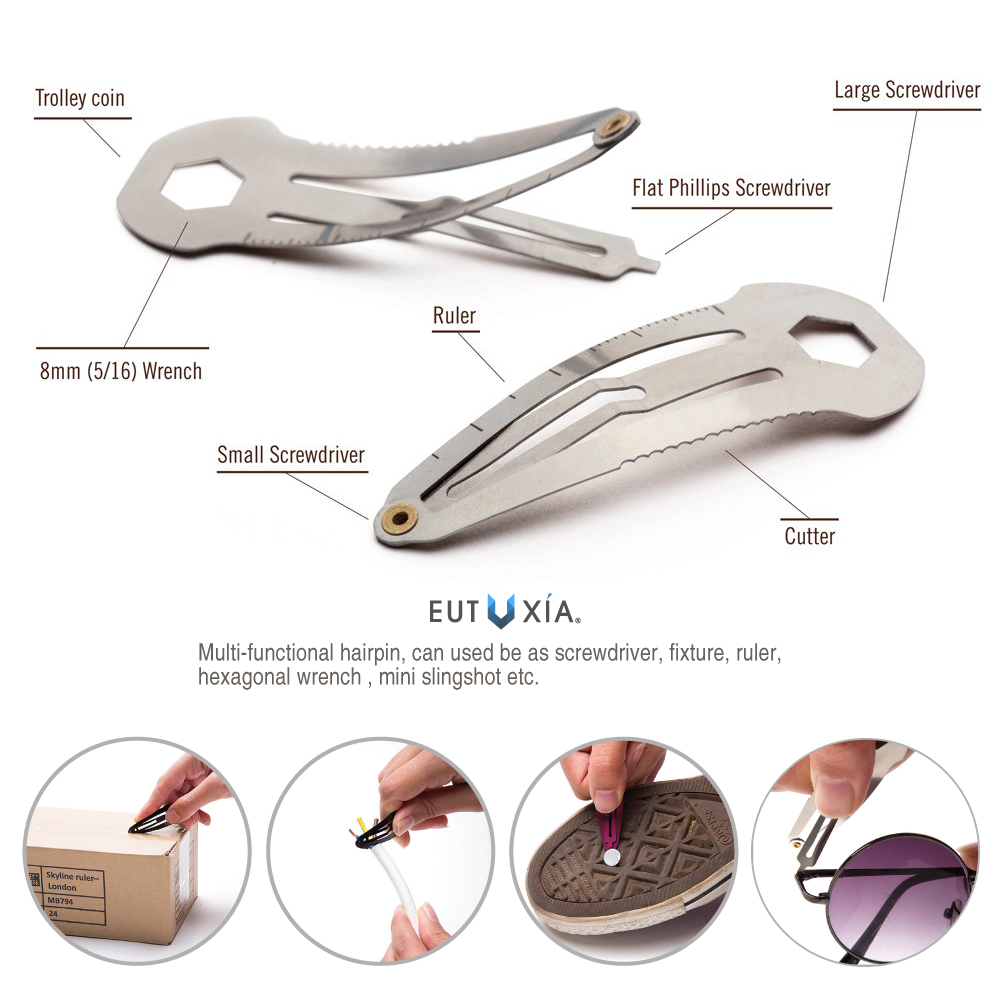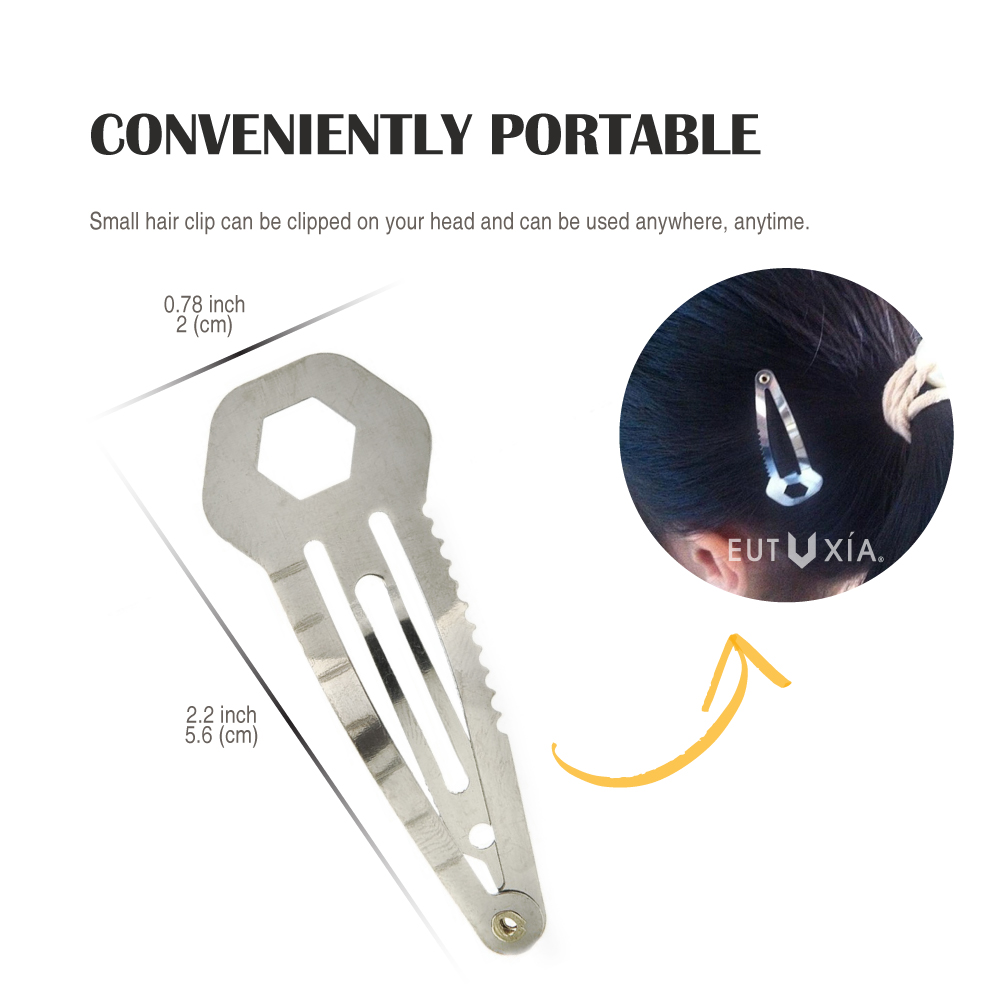 You Might Also Be Interested
Customers Who Viewed This Item Also View
Customer Reviews
Mylene Jackson
Mar 31, 2019 6:36:00 PM
with multi-functions
I absolutely love this hair clip. It comes in handy so oftem, I generally just wear the clip below my ponytail so it's easily available. With multi-functions tool!
Justin Moore
Mar 14, 2019 9:41:04 PM
great little gadget
Bought one to check it out and I loved it! It holds my hair very well. I've used the bottle opener a couple of times and the serrated knife as well. Just bought another one! Great little gadget!

Faith Cameron
Jan 1, 2019 9:46:31 PM
cute and adorable clip
What a clever little hair accessory! I find myself using it often. It's so fun to be able to pull this out of my hair to adjust something. Cute and adorable clip!
Andrew Cortis
Nov 27, 2018 12:18:36 AM
great little gadget
This is a pretty cool concept. It has wearability as well as functionality. It holds my hair well, as a ruler, knife and a lot more. Great little gadget!

Madelaine Park
Oct 31, 2017 6:35:23 PM
works great
Works great! Small, Very useful and functional. Great for camping, travel and more. Highly recommended.
Jazmine Jones
Dec 14, 2016 7:43:33 PM
cute clip and functional
I was surprised about this clip. I was confident it would work as a hair accessory and doubted it would work as a tool. But It worked great! A cute yet very functional clip... I definitely recommend this amazing product.
Diana Chapman
Nov 15, 2016 4:49:27 PM
Such a fun little tool!
Such a fun little tool! It's pretty handy, nice tool and can keep in your hair. To be used in any major things, and I have already used the screwdriver feature to unscrew a battery cover and cutting tool and a lot more, it's definitely useful.
K9Guy
Oct 22, 2015 9:09:41 AM
An Edge
The possibilities of being put in situation demanding you to "save yourself" of do something for yourself quickly as grown in our modern world. This very small and out of the way gadget will provide some forms of assistance for many surprise situations that you need that little bit extra. The eight things this spring steel hair clip can provide will be there any time and may give you that edge you need to successfully complete the task as hand. I bought a bunch of these for the Ladies I know who like to hike and camp. They tell me now that they will have oe of these with them all the time now.
Write Your Own Review