Features & Highlights
Why you should buy this product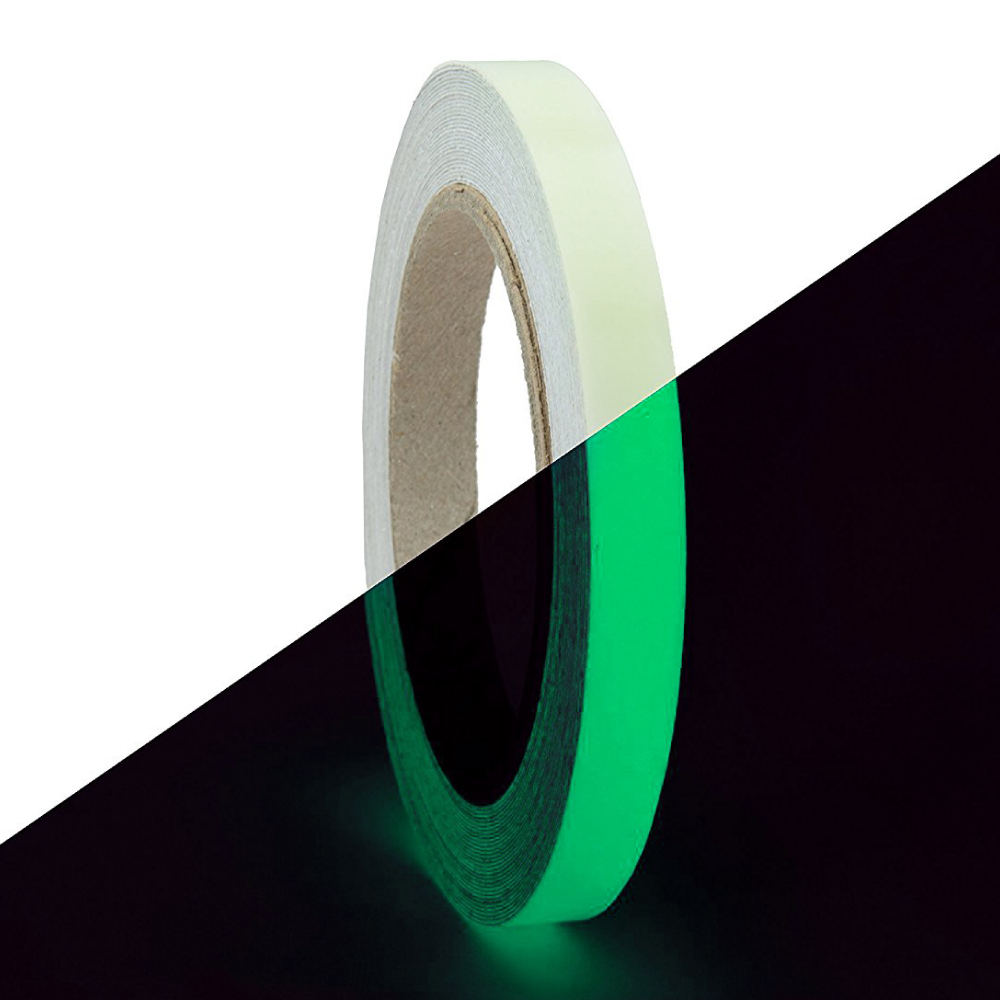 Glow in the dark tape helps you in multiple occasions. Whether it's decorating your house, parties, raves, etc, it's perfect for illuminating objects in the dark so that you don't bump into them, or even lose them. You never have to lose your precious time in searching your remote again. Enjoy your TV shows while this tape helps your remote glowing for whenever you need to change the channels. Come up with clever and unique ideas to impress your family and friends. When installing, be sure to clean the surface thoroughly for the maximum adhesion. Also make sure that the surface is smooth and flat for the best results. Just 30 minutes of exposure to natural / artificial light will make it glow for about 6 - 8 hours. Simply expose it to light again and it will continue to glow. Enhance safety by lighting up warning signs, handrails, stairs, hallways, etc. Never get hurt again by bumping into objects at night. Let this glow in the dark tape illuminate your night and dark areas.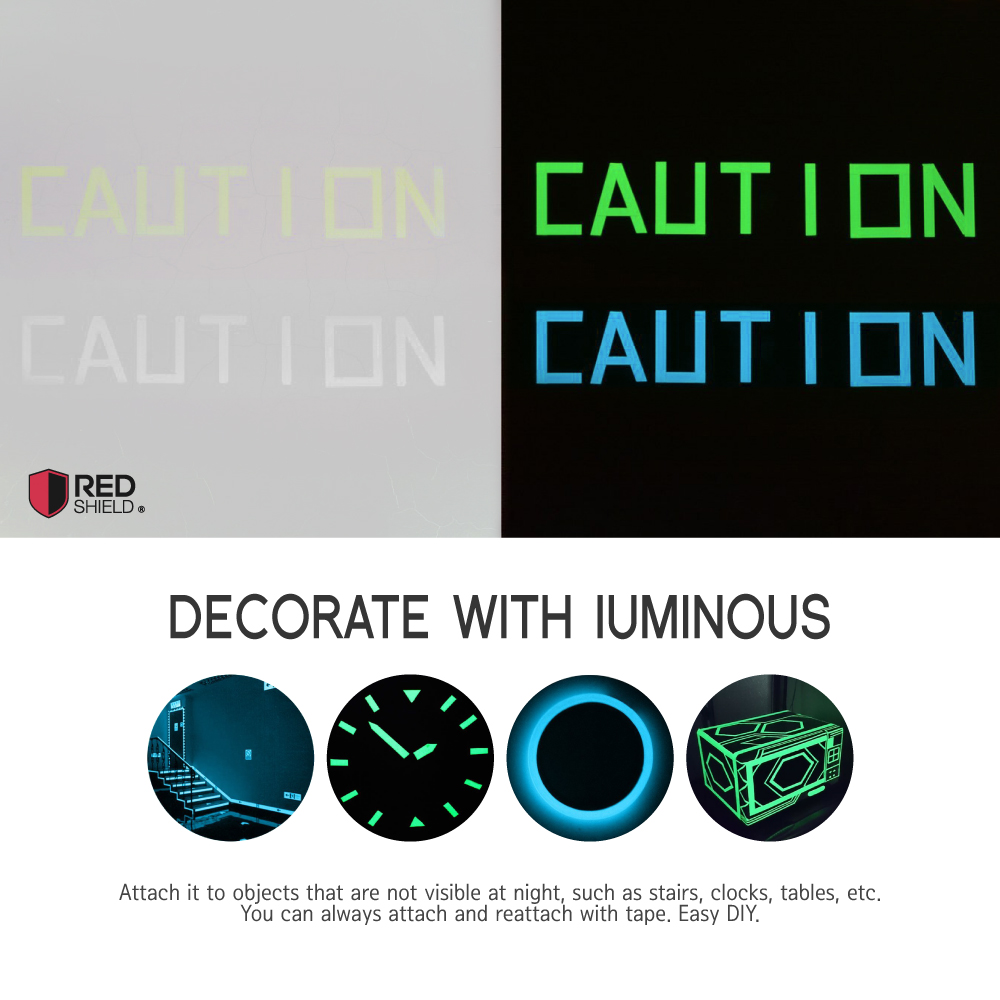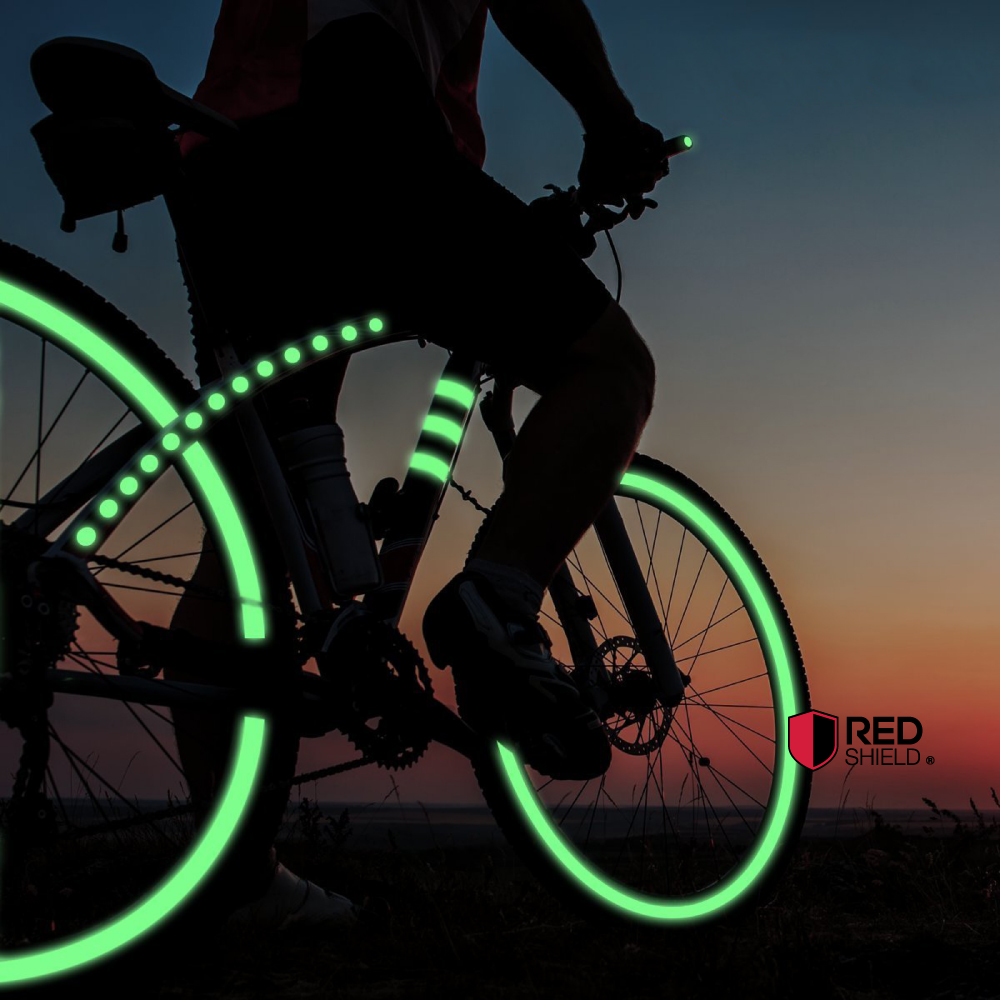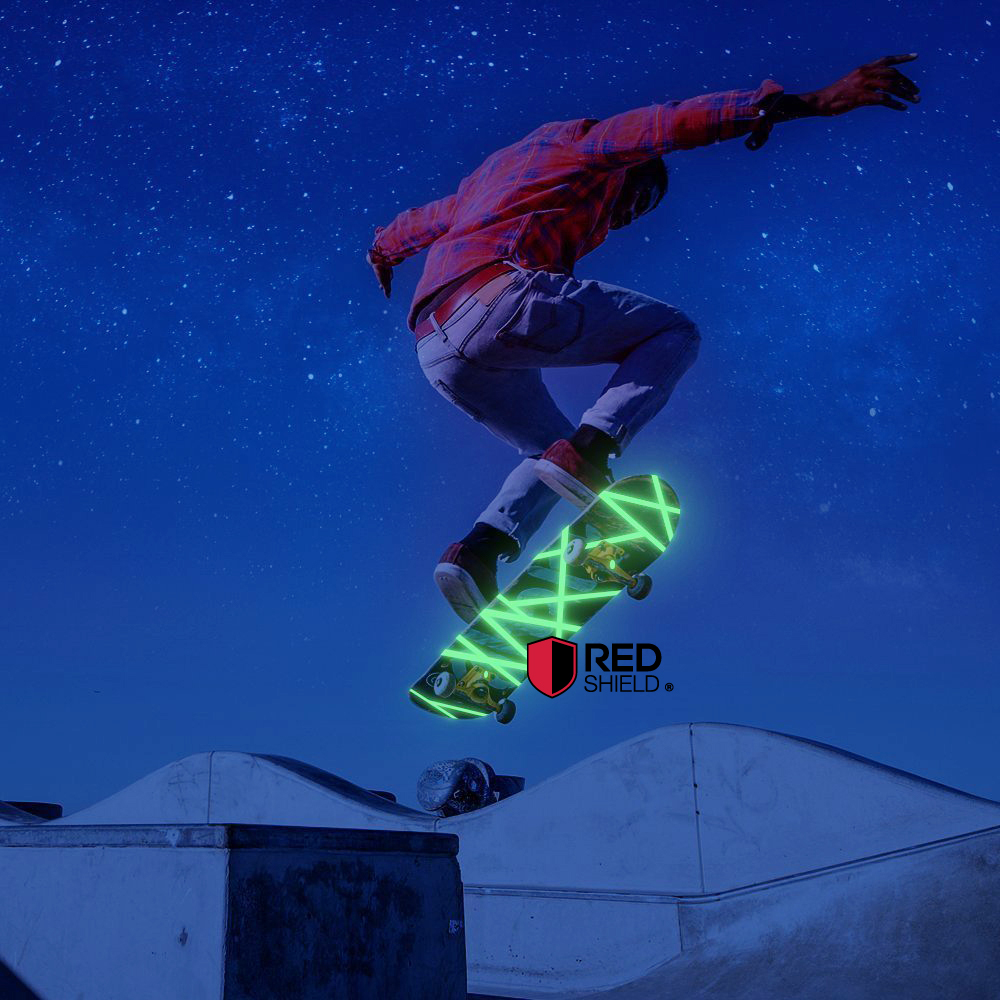 - Color:GREEN
You Might Also Be Interested
Customers Who Viewed This Item Also View
Customer Reviews
James Miller
Mar 25, 2019 11:16:02 PM
worked really well
Well worth the money spent! This tape glows very well in the dark. It's made from a smooth sheet of plastic with the glow emanating from the sticky underside. Worked really well, nice and bright!


Marchy Lincoln
Feb 28, 2019 8:55:48 PM
great tape glow in the dark
Worked really well, nice, and bright! We used it to outline the ceiling fan as it turns and we are happy! Ambience lighting that comes in via window is enough to charge the tape to glow overnight.

Joenard Hopkins
Dec 28, 2018 12:18:57 AM
excellent glow tape
Glow tape is excellent for providing soft nighttime lightning at the insides of door frames, instead of plug-in night light that quit during power outages. Excellent glow tapes!
Abigail Clarkson
Nov 22, 2018 11:58:56 PM
happy with the purchase
We used this tape for everything for a blacklight party! The kids used it around their wrists, on their clothes, and I used it on the hula hoops. Happy with this purchased!
Nelson Jack
Nov 11, 2018 4:05:52 PM
really a big help
Great glow tape! It was glowing when I took it out of the packaging and I love it! I put it on the steps of my travel trailer. It really helps so everyone can see the steps at night.

Marlene Jackson
Oct 29, 2018 7:05:47 PM
very useful and functional
The product was accurately described. I used it to highlight a stairway in our home and in spite of being in a dark area, it shows brightly where the top and the lower steps are.

Patricia Miller
Oct 29, 2018 2:00:34 AM
used this for safety purposes
Purchased this for our son who rides a bike as his only transportation. He used this tape on his bike for safety purposes and also on his rain jacket. He said he feels much safer at night and like how it looks on his bike.
Rick Cameron
Aug 20, 2018 10:54:11 PM
holds glow in the dark
Nice stuff! Holds glow like crazy in the dark and doesn't fade fast. I used this to cut shapes and place on masks which worked perfectly as I wanted.
Eric Barney
Aug 15, 2018 9:25:26 PM
easy to cut
We had so much fun with this tape over the party! We used it on the kids' costumes. Easy to cut, shines bright and this is a great product!
Joel Mackay
Aug 13, 2018 1:34:46 AM
very pleased with this product
The tape is light weight yet stands out, glows nice and bright! Enjoying finding new ways to use it. So far so good! I am very pleased with this product.
Joe Lewis
Aug 9, 2018 7:33:13 PM
worked better than the other brand
We used this tape for a glow stick figure for a kids dance talent show. It worked so much better brighter than the other tapes I have tried. Perfect!
Dave Lawrence
Jul 25, 2018 1:44:46 AM
excellent glow in the dark tape
Excellent glow in the dark tape. It is good quality, really good at night use and this is very light. Perfect for the purpose with reasonable price.
Joanne Cameron
Jul 19, 2018 11:08:40 PM
shows up nicely
Easy to install, very sticky, and it works better than any other product so far. It worked out perfectly and shows up nicely. Highly recommended.
Susan Bailey
Jun 20, 2018 11:34:32 PM
very pleased with the purchased
I purchased this tape for the emergency flashlights in the hospital unit I work in. The tape was fully illuminates the flashlights handles in the dark. Very pleased with the purchased.
Amie Fojas
Mar 6, 2018 8:46:28 PM
excellent
Excellent glow in the dark tape! The tape was working great as expected for my application and purpose. It has good adhesion and I am happy with my purchased.
Victor Bower
Feb 21, 2018 7:40:59 PM
it works perfectly
It works perfectly! This keeps it's glow for a long time! I used to mark my son's bunk bed ladder so he can climb down in the night. The green color spark at night. Awesome!
John Clarkson
Nov 23, 2017 6:19:12 PM
very cool tape
Incredible glow! Very cool tape! I put it in the sunlight for just a few seconds and the resulting glow is very bright! Kids love it!
Michelle Brown
Nov 3, 2017 12:11:58 AM
glows nice and bright
Arrived timely. The tape is light weight yet stands out, glows nice and bright! I used it during a school dance and put a little swatch on water bottles. The students enjoyed it!
Allison Anderson
Sep 27, 2017 5:10:03 PM
great glow in the dark tape
Great glow in the dark tape. We used this to decorate furniture and black shirts for a glow party. We created some cool design and left the paint out for the party goers to decorate their clothing. Perfect!
Write Your Own Review