Features & Highlights
Why you should buy this product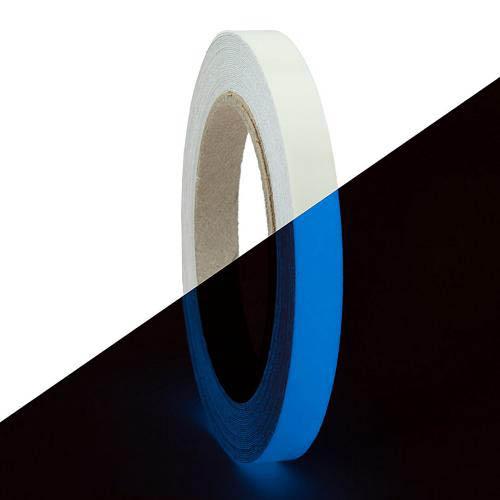 Glow in the dark tape helps you in multiple occasions. Whether it's decorating your house, parties, raves, etc, it's perfect for illuminating objects in the dark so that you don't bump into them, or even lose them. You never have to lose your precious time in searching your remote again. Enjoy your TV shows while this tape helps your remote glowing for whenever you need to change the channels. Come up with clever and unique ideas to impress your family and friends. When installing, be sure to clean the surface thoroughly for the maximum adhesion. Also make sure that the surface is smooth and flat for the best results. Just 30 minutes of exposure to natural / artificial light will make it glow for about 6 - 8 hours. Simply expose it to light again and it will continue to glow. Enhance safety by lighting up warning signs, handrails, stairs, hallways, etc. Never get hurt again by bumping into objects at night. Let this glow in the dark tape illuminate your night and dark areas.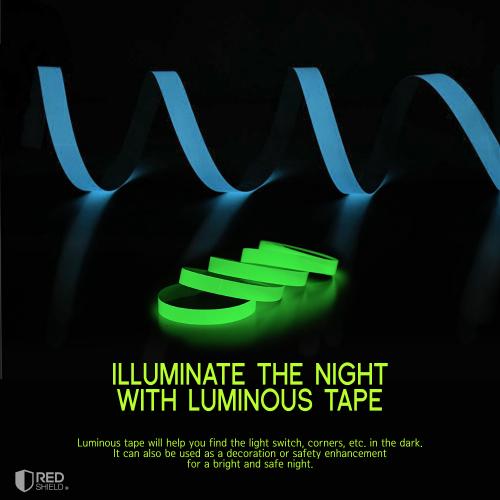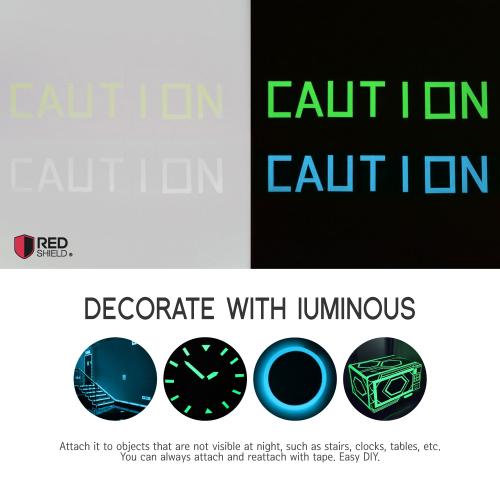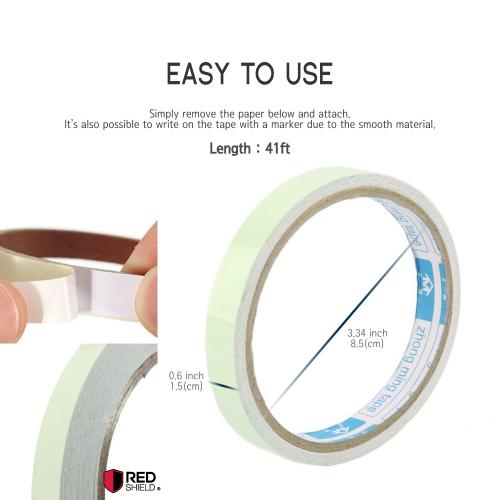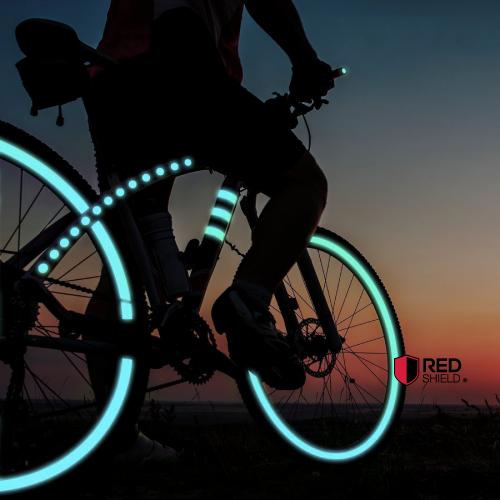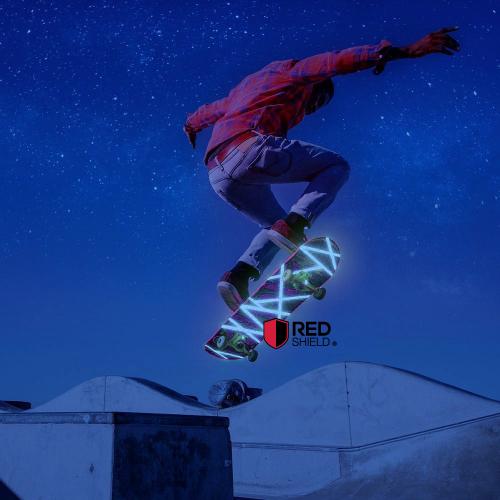 - Color:BLUE
You Might Also Be Interested
Customers Who Viewed This Item Also View
Customer Reviews
Michelle Robertson
Mar 25, 2019 11:51:38 PM
exactly as described
Worked beautifully under black light for my daughter's birthday party. We used on floor tile and hard wood flooring and did not leave sticky residue. These were exactly as described. Thanks, Geeks!
Lanie Smith
Feb 28, 2019 8:57:00 PM
I feel much safer at night
Purchased this for our son who rides a bike as his only transportation. He used this tape on his bike for safety prposes and also on his rain jacket. He feels much safer at night!

Lauren Morgan
Sep 12, 2018 6:47:08 PM
this tape really glows
Wow! This stuff really glows! I purchased it to use around the steps that go up to the bedroom. It works nicely to show me where the stairs are. Now, I'm looking for other applications! It's fun tape!
Jack Lambert
Aug 15, 2018 9:13:41 PM
this is a life saver
Used this tape on our bike for safety purposes and also on the rain jacket. This is a life saver especially at night. Thanks!
Ana Chan
Feb 21, 2018 6:31:36 PM
perfect for the purpose
Perfect for the purpose! This is great glow in the dark tape. I bought this tape to put on my dog's chain so we can see it at night when we go camping. I now don't have to worry if someone is going to rip over it.
Write Your Own Review