Features & Highlights
Why you should buy this product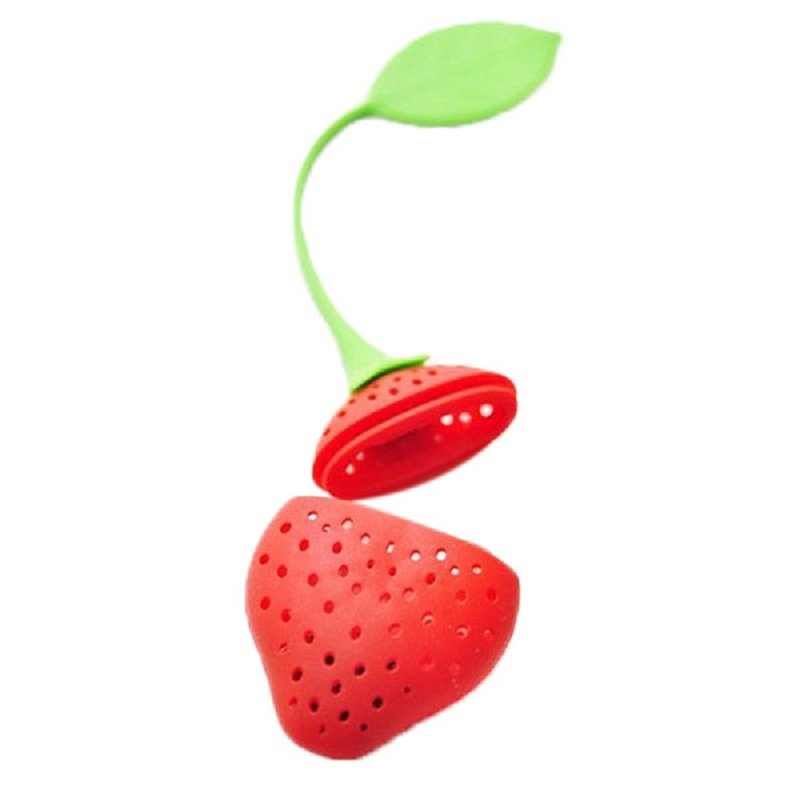 Red Strawberry Shape Tea Leaf Infuser
To use: Simply open the strawberry, fill the lower, non-leaf end with a loose leaf tea of your choice. Slide the strawberry back together and dangle the berry end in a cup of hot water--the temperature of the water will vary with the type of tea you are making, so read the tea instructions. The infuser can withstand dishwashing and extremely high temperatures (up to over 400 F), so it will hold up even while steeping in near-boiling conditions. Dangle the leaf side on the outside of your mug because a) it's so cute! and b) it will be very easy to remove the tea infuser once you've let it steep for the allotted time.
High quality strawberry-shaped silicone design
Adorable design and impressive functionality, easy to use and clean
Made of 100% food-grade safe silicone, can withstand temperatures up to 400 degrees F, dishwasher safe, and BPA free
Strains loose tea leaves
Fruity tea without the fruit!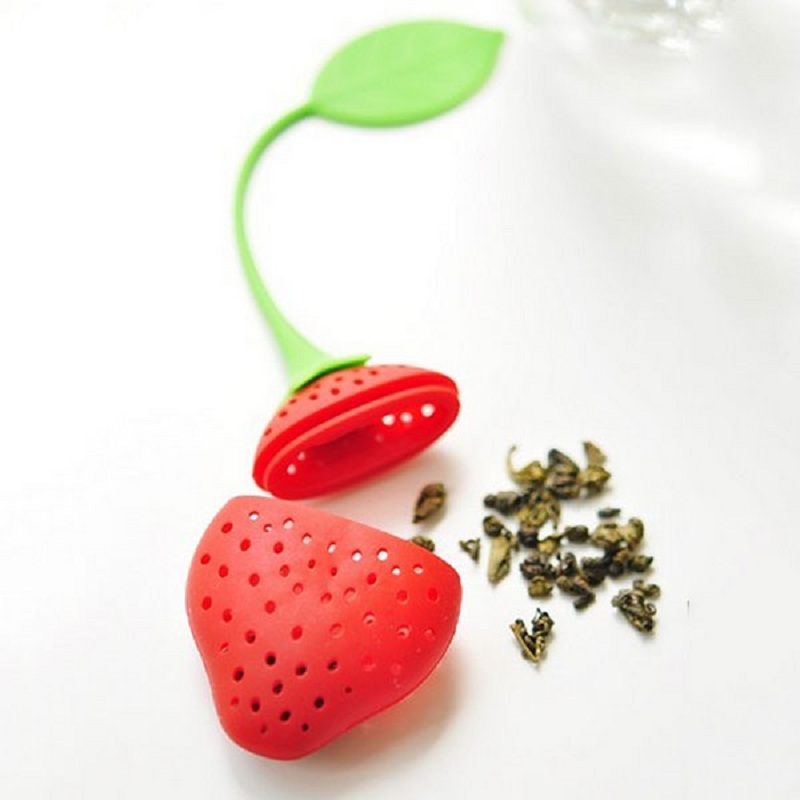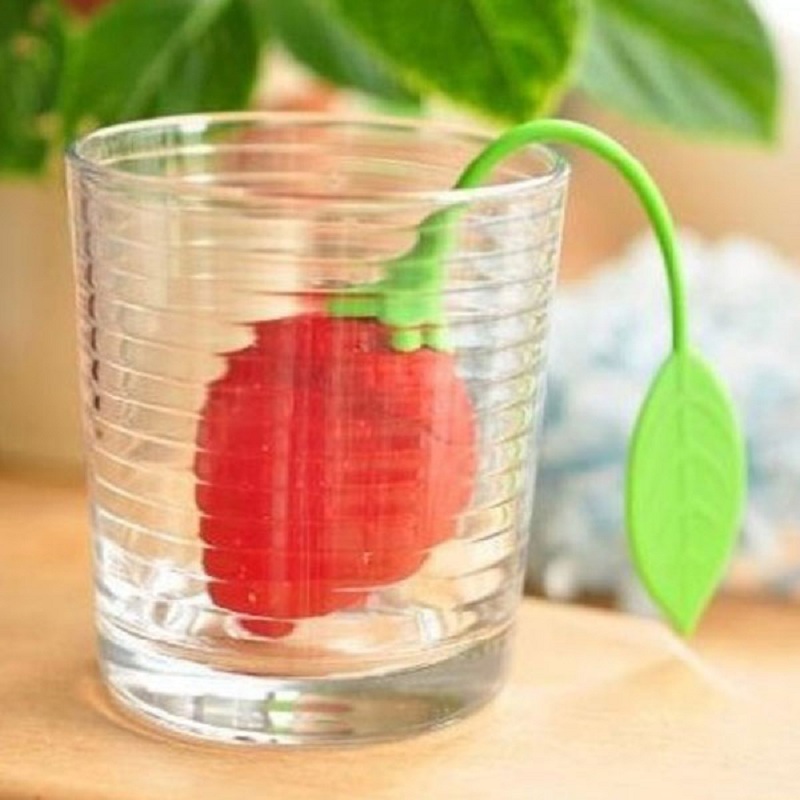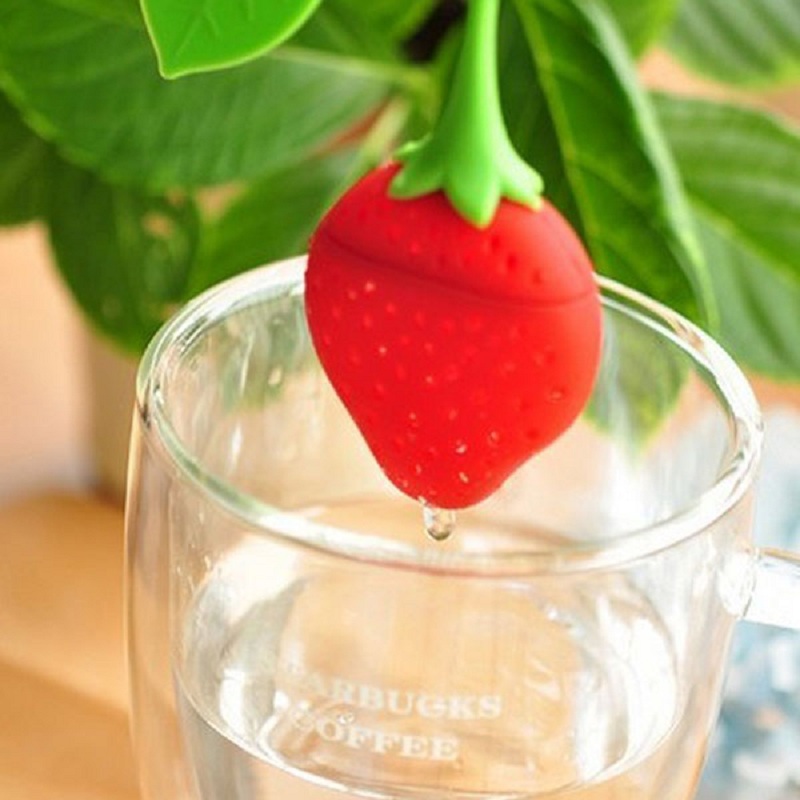 You Might Also Be Interested
Customers Who Viewed This Item Also View
Customer Reviews
Joe Mcgrath
Jan 9, 2019 10:01:11 PM
works great for me
Love these cute little things! Super easy to use and they work great! I use a lot of loose leaf tea and my usual infusers and these definitely works great! Thanks, Geeks!

Claire Douglas
Dec 5, 2018 11:36:30 PM
great for tea
Just as described and they look great! The silicone cap opens easily enough but not so that it will leak leaves. Great for teas:)

Ella Duncan
Aug 13, 2018 12:54:00 AM
really well for a good cup of tea
Easiest to use and the cutest tea infuser I have ever had. Rinses clean and dries quickly too. It really well for a good cup of tea!
Jack Sutherland
Aug 6, 2018 1:08:09 AM
so cute and they work great
So cute and they work great! They hold just the right amount of tea leaves, the color/design of strawberry are very nice and they rinse off wonderfully! Very satisfied!

Jasmine Miller
Aug 3, 2018 1:50:11 AM
awesome tea infuser
Awesome value for these strawberry tea infusers. Made healing tea with them. This cute, sturdy and it really works!
Jasmine Cameron
Jul 25, 2018 1:27:04 AM
nice gift idea
We have been enjoying these tea infusers, the super cute strawberry design allows us to brew tea in short or tall mugs. It would make a nice gift idea for any tea lover. We will be sure to come back for more!
Donna Parkson
Jul 12, 2018 9:42:31 PM
lovely infuser
Everything is right about this tea infusers. The strawberry design was adorable and lovely. It makes me smile when I go in my kitchen and see this pretty infuser.
Michelle Hudson
Jul 9, 2018 7:17:48 PM
very good quality for such a low price
I love this infuser. I bought several for gifts because they are so cute and work so well. I use it almost everyday and it holds up in hot water just fine. Very good quality for such a low price!
Write Your Own Review