Features & Highlights
Why you should buy this product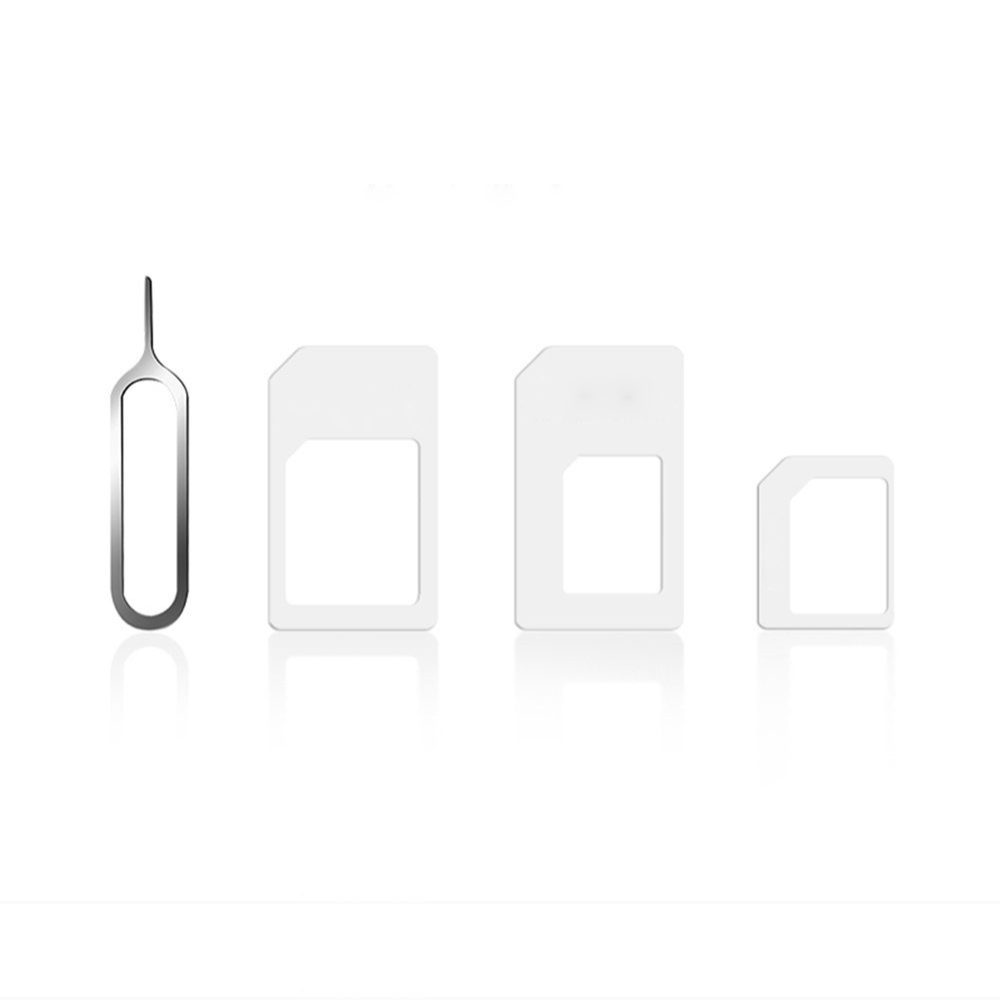 SIM Card Adapter Kit w/ Standard, Micro, Nano Card Adapters
Our Universal SIM Card Adapter Kit can convert a Nano SIM card into a Micro SIM or a standard SIM card, and a Micro SIM card into a standard SIM card. This is fully reversible, allowing you to switch easily between different devices. It is perfect for when you need to convert your modern (i.e. small) SIM card into a larger SIM card size, such as when you want to use an older phone on holiday or at a music festival, or when your primary phone is broken.
4 in 1 set, with three adapters and one SIM card needle
Easy to install, only take seconds. No tools required
Exact perfect fitting for your phone
High Quality and Durable
DO NOT put the adapter alone into the sim slot!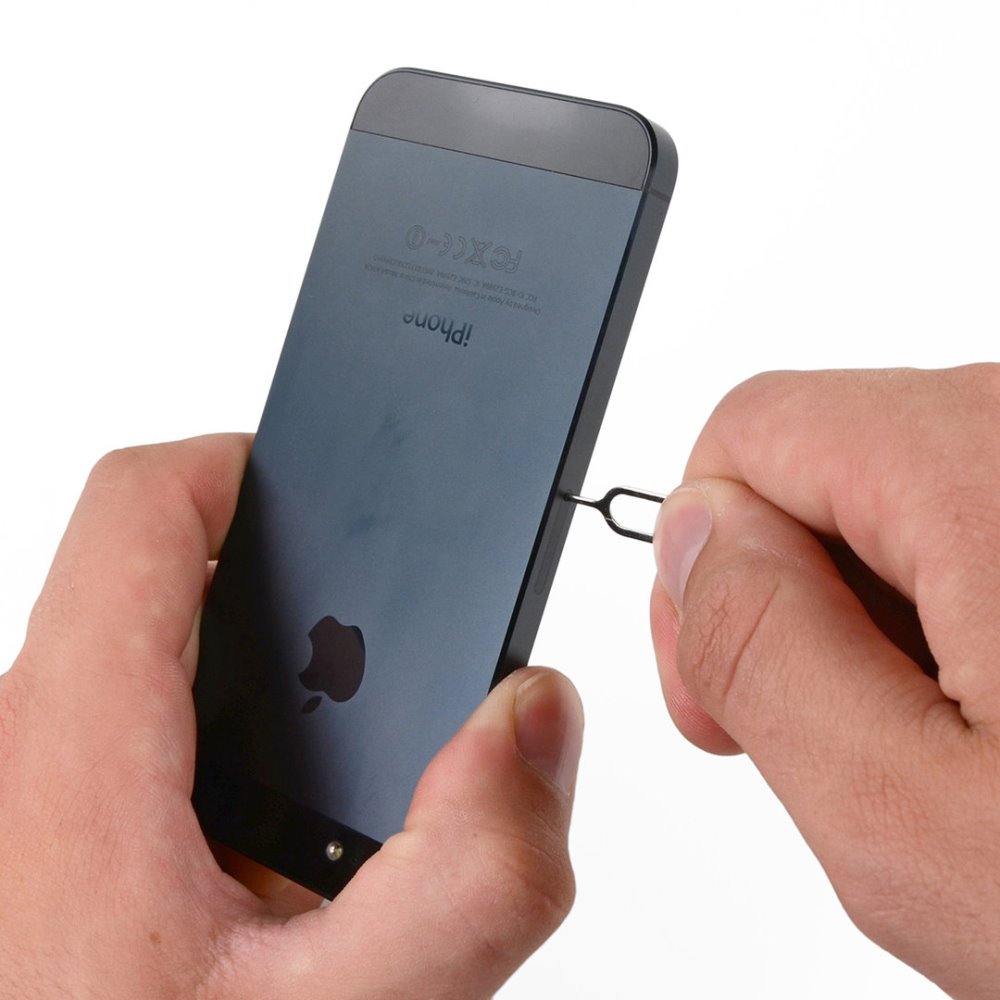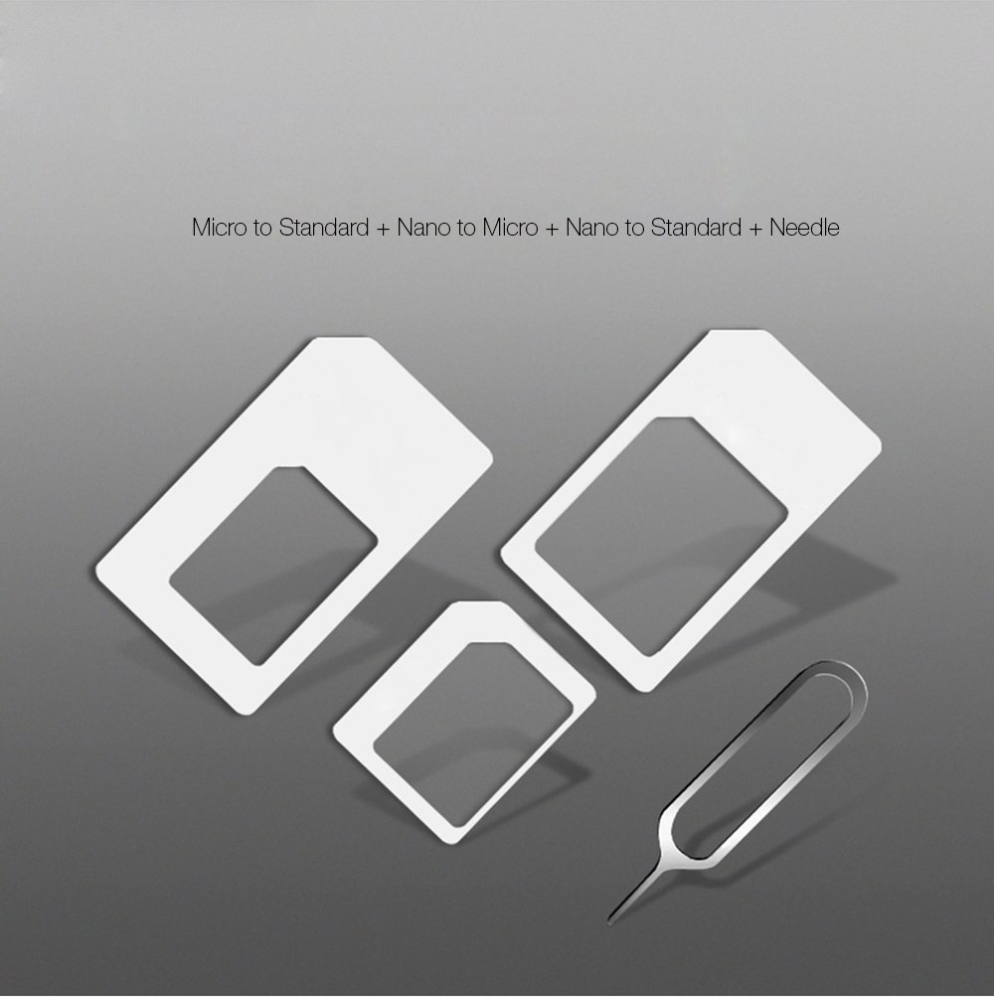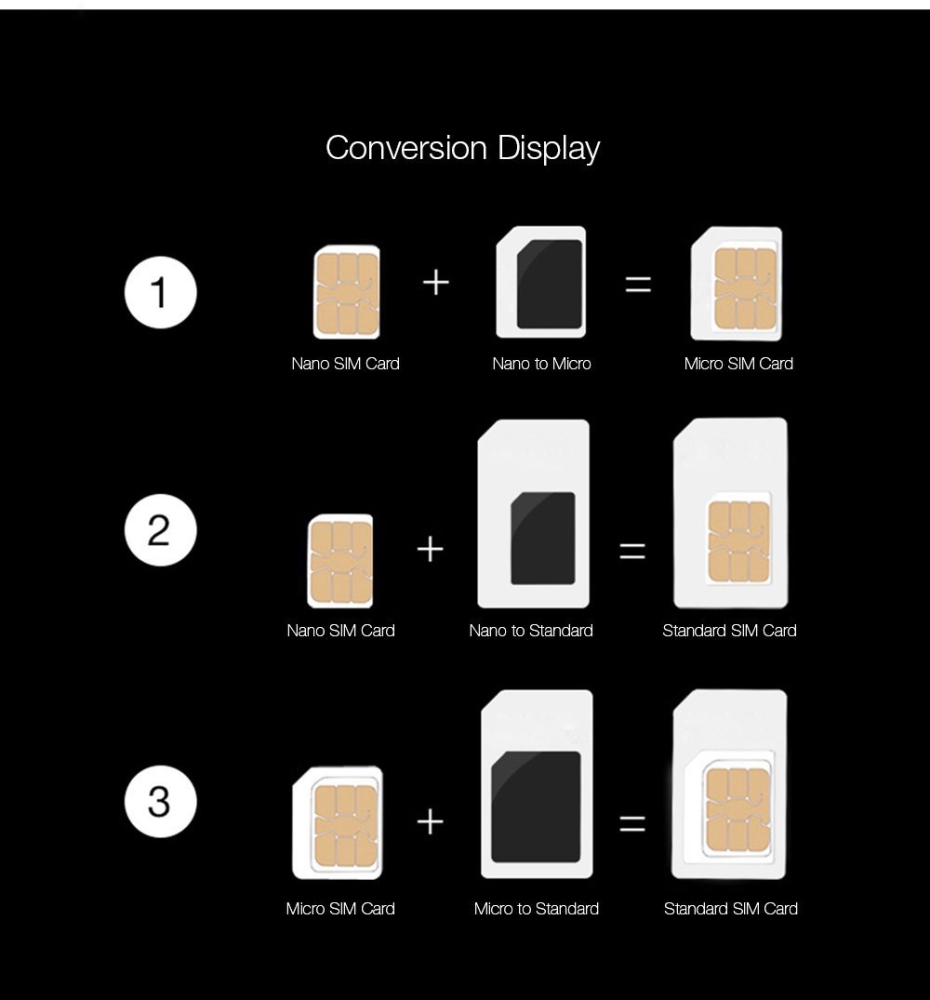 You Might Also Be Interested
Customers Who Viewed This Item Also View
Customer Reviews
Kimberly Butler
Jul 25, 2018 10:13:03 PM
it was really nice to have
Great fit for my tiny sim card. I have been through this a few times with trying to fit my iPhone8 sim into a new device. I typically use a paper clip but it was really nice to have, very helpful!
Andy Jackson
Jun 14, 2018 8:16:18 PM
well worth buying
Good product, fits well, and good quality! These SIM card adapter kits worked very well when I recently changed my phone. Well worth buying!

Elly Howard
Apr 16, 2018 12:49:38 AM
very useful and great tool
A lifesaver when my nano sim card plastic broke removing the sim card for a reboot. Very useful and great tool!
Kate Lambert
Feb 28, 2018 9:49:41 PM
worked great
Worked great for it's purpose and it gets the job done! I have several phones, Some I use for travel, other when at home. Since they take different size sim, I easily switch between the phones.
Fiona Duncan
Jun 20, 2017 5:56:50 PM
works awesome
Works awesome! Easily allowed me to use my nano sim in my backup phone. Functional and great price!
Robert Mitchell
May 4, 2017 8:05:58 PM
great product
I use these adapters kit weekly to swap out phones. Great product! Saved my time and money, very easy to use!
Anne Randall
Jan 29, 2017 9:25:24 PM
works great
Works great! I simply snapped in my nano sim into the micro sim, inserted into my new phone and it worked right away. Precisely cut. It works really well. Amazing price!
Olivia Lewis
Jan 25, 2017 6:53:50 PM
very useful
Very useful. I love how this item is all ready to go, small enough to carry anywhere I go. It converts the cards fast and effortless. Thank you.
Amaya Ross
Jul 27, 2016 1:16:52 AM
Works and fits well
I was so happy to find this! SIM cards keep getting smaller and smaller! I broke my phone and was mad that I had a smaller card than my other phone took but this solved the problem. It is affordable and helped me avoid the dreaded wait at the "phone store" to get a replacement. My SIM fit in the adapter perfectly and did not fall out, was easy to just slip right into the phone. I am so happy I can use my old phone again thanks to this sweet little adapter kit.
Write Your Own Review