Features & Highlights
Why you should buy this product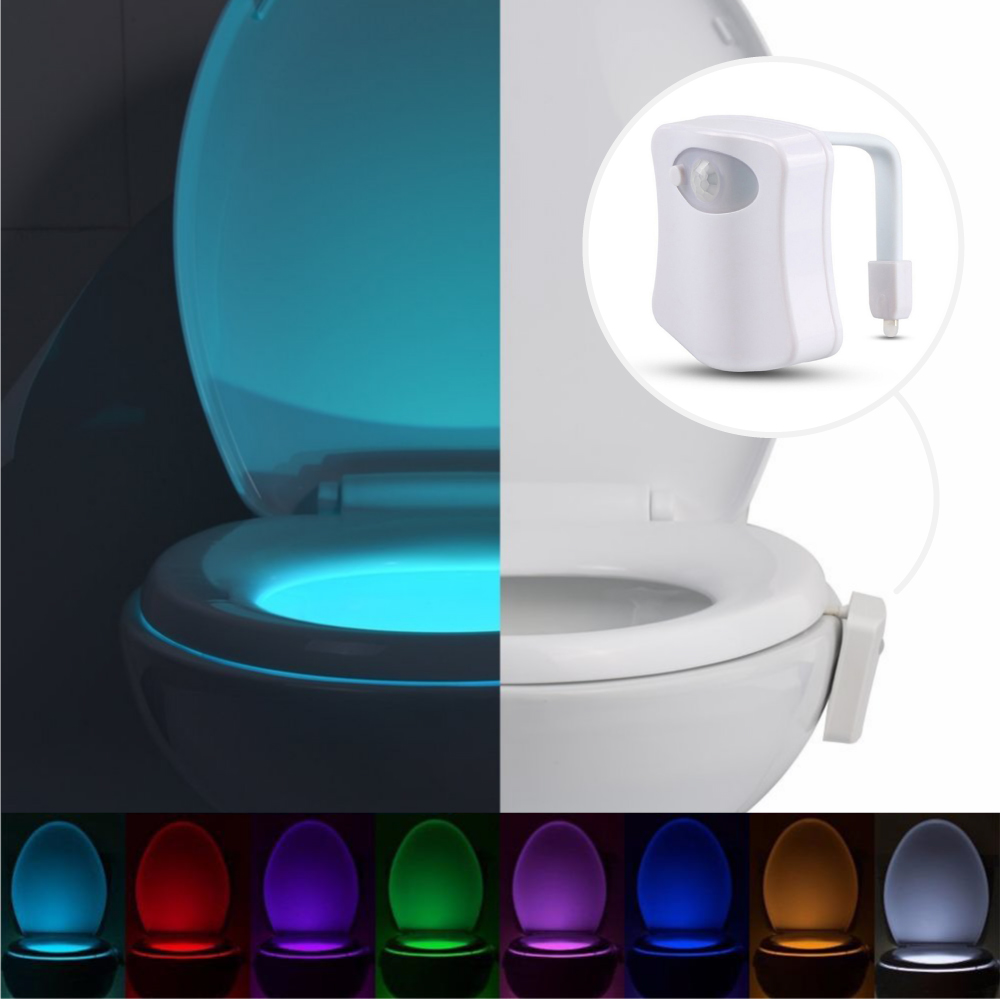 Do you hate being blinded by the bright light on your nighttime toilet sessions? We all know how that feels and that is the reason why we bring you this product, the toilet LED night light. Light up your toilet bowl in the nighttime without having to look for a light switch in the darkness. With motion and light detection sensor, it makes everything easy and hassle free. It will automatically turn on when it detects movement and will stay on for 2 minutes after last movement. The LED light will automatically turn off if it detects light, saving the batteries for when you really need it. 8 colors: Red, Orange, Light Blue, Green, Blue, Purple, Pink, and White. 2 modes: single color & color rotation. Press the button to set a single color when your desired color is visible. Installation is easy. Adjustable arm is flexible and can be bent to fit onto any toilet bowl sizes. Please do make sure the face the sensor where it can detect movement, such as the doorway. Remember: No miss, no mess.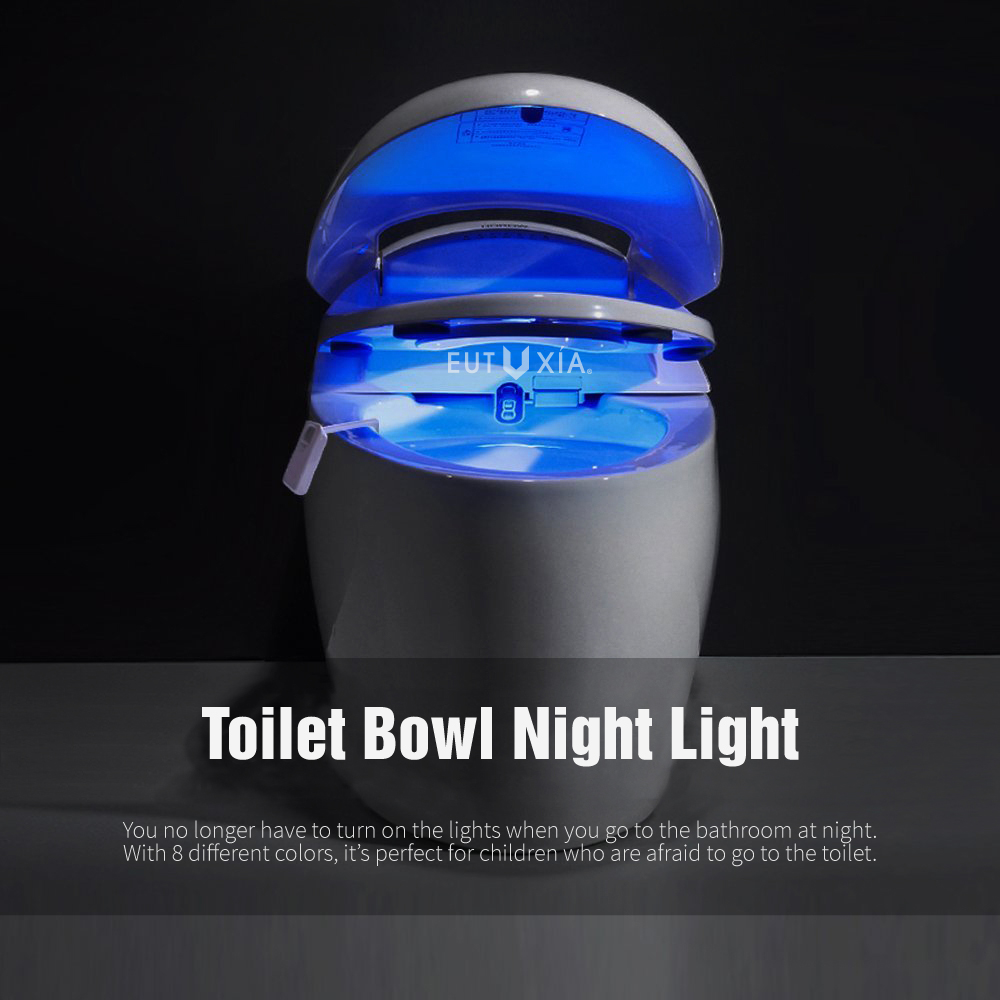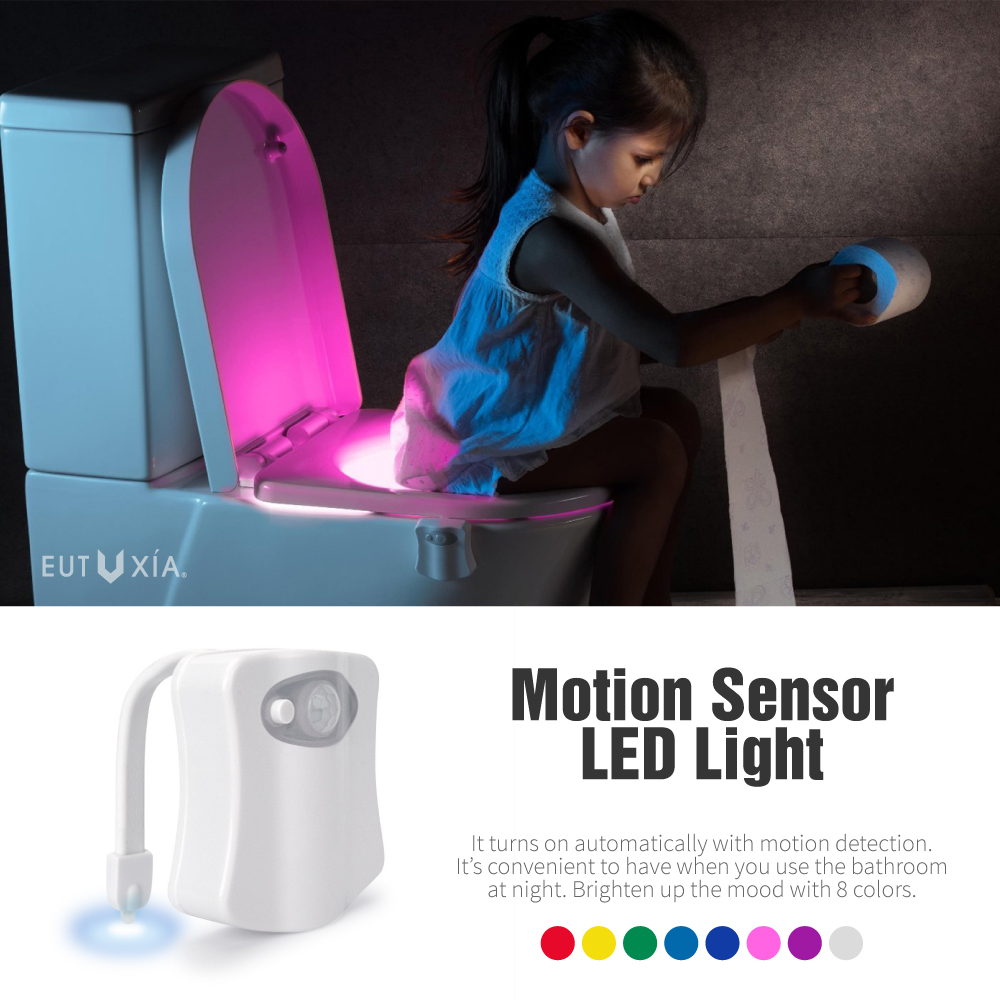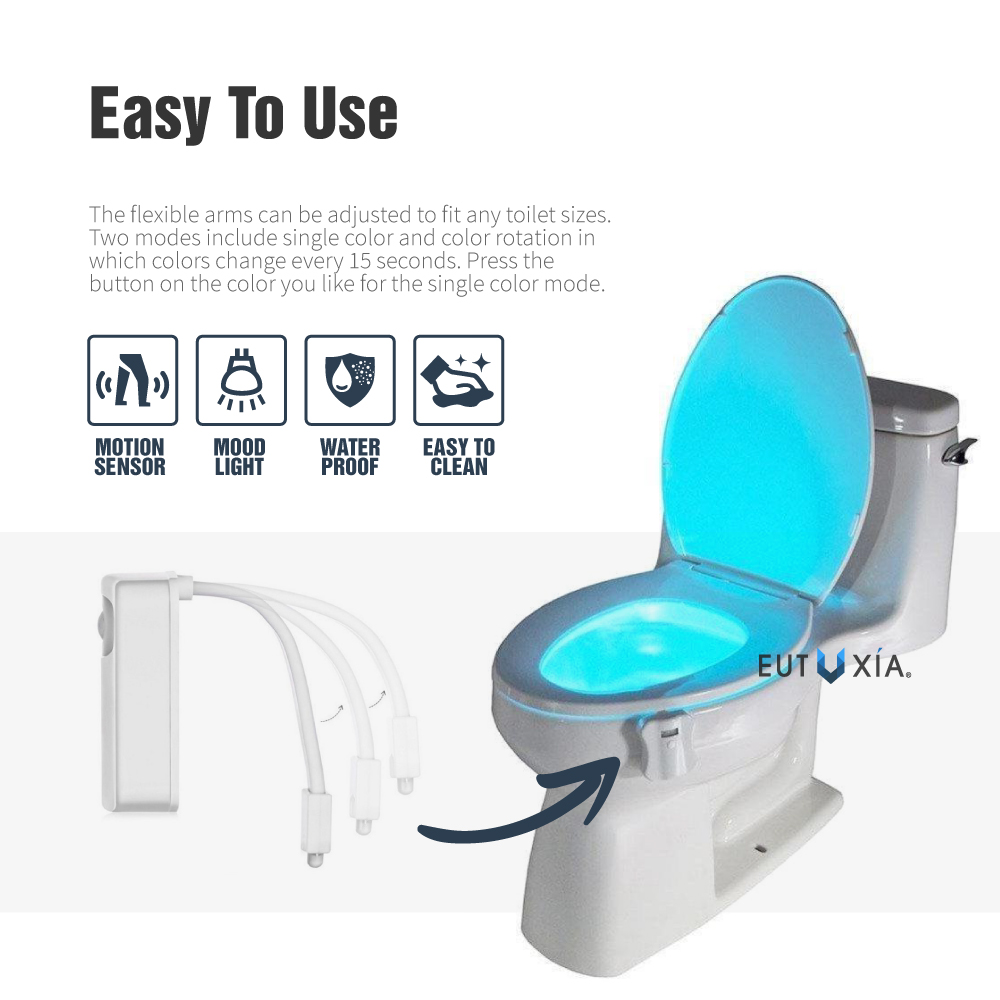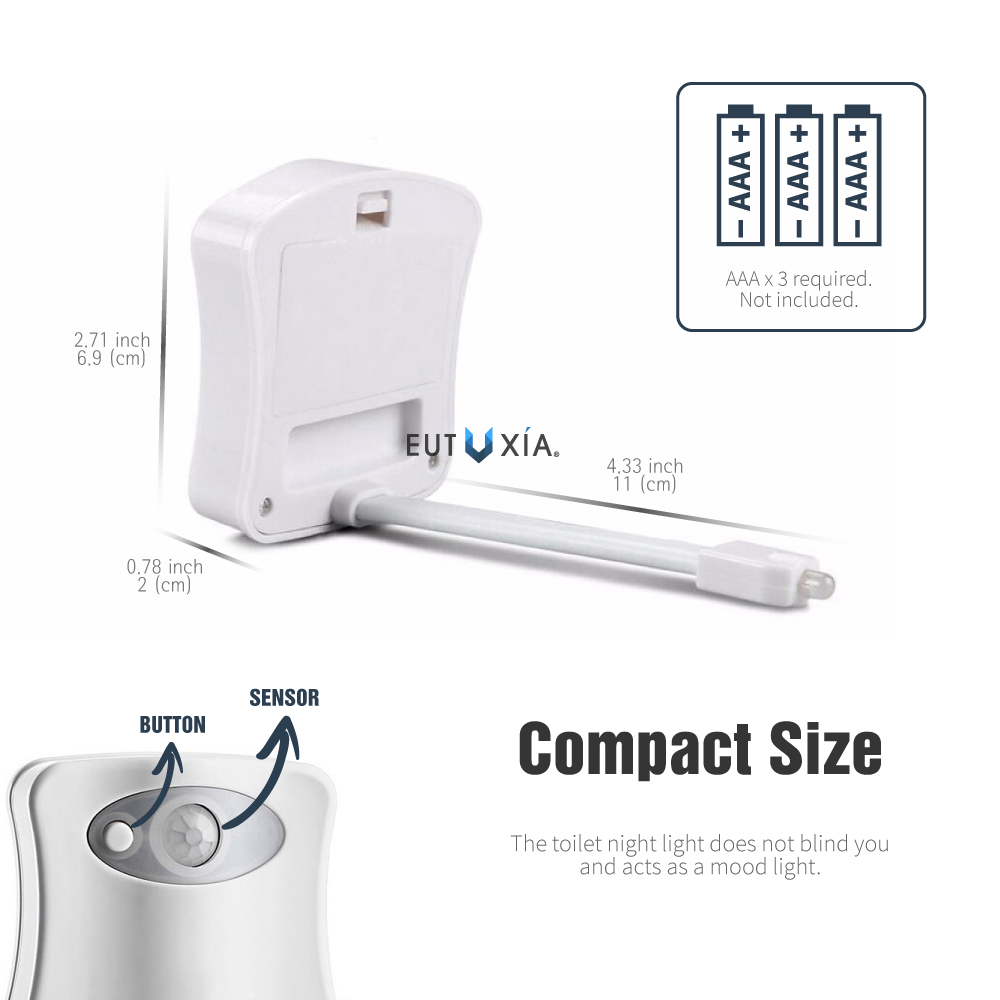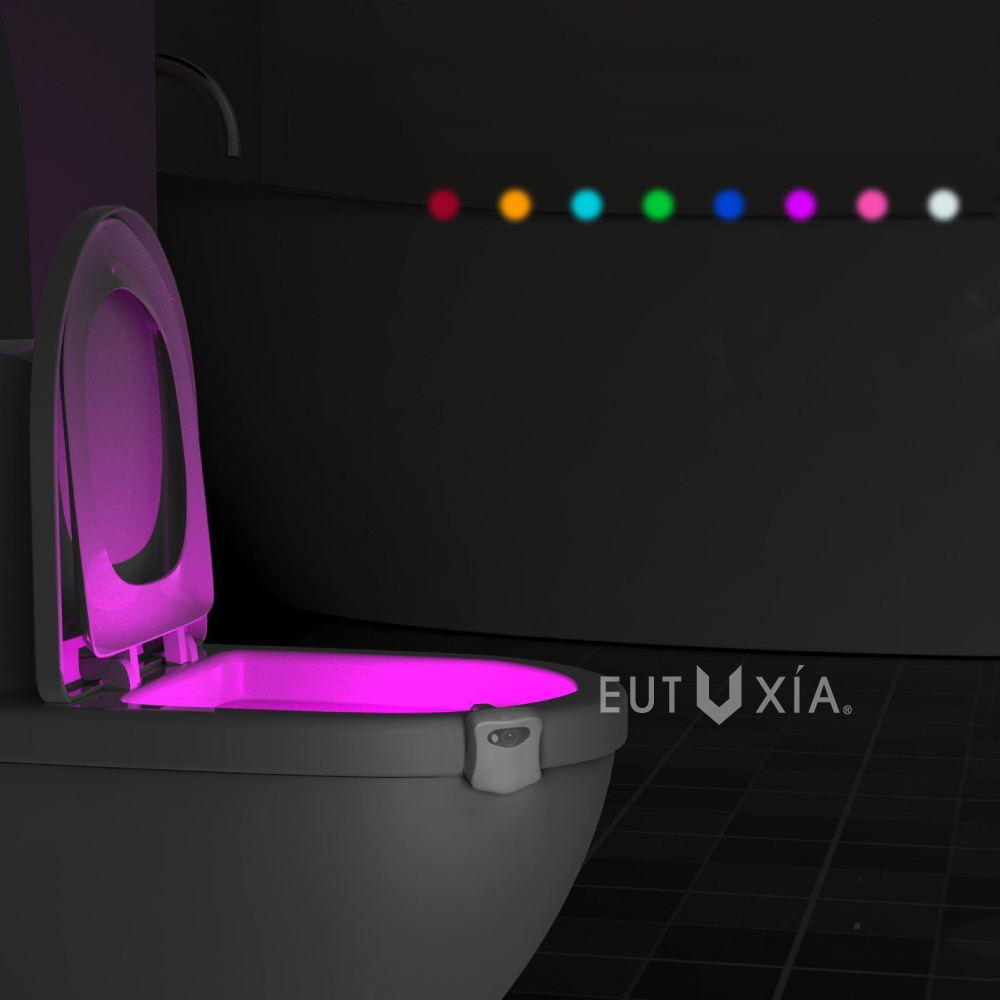 - Color:RAINBOW
You Might Also Be Interested
Customers Who Viewed This Item Also View
Customer Reviews
Vic Lambert
Jun 18, 2018 2:40:37 AM
i like this little light
It is great to be able to use the bathroom at night and not have to endure the bright light of the overhead light. I like being a motion activated light!
Trixie Grey
Jun 11, 2018 11:25:41 PM
happy with my purchase
So far so good. Provides an amazing amount of light. Both sensors work well and detect movement angle. Happy with my purchase!
Noel Reeves
May 24, 2018 5:47:26 PM
ingenious and very affordable
Ingenious and affordable price. I like that it is motion sensitive and only comes on when it detects you walk in and in the dark. Easy to use and it seems to work great!
Anabelle Madrid
May 16, 2018 12:15:25 AM
kids love it!
Simple to install, we might change it to a different color just for fun! My kids love it too and they really enjoy it light up at night.
Tracey Miller
Apr 10, 2018 4:52:51 PM
wonderful light
Wonderful light! It may seem silly, but it comes in handy during the night when you don't want to turn the light on. The motion sensor works great, it makes my bathroom look really neat with a glowing bowl!
Anita Brown
Mar 7, 2018 10:37:32 PM
super love it
My husband loved this light. Looks so cool on our toilet bowls, turns on right when I walk in the bathroom! Super love it!
Amy Wilson
Mar 4, 2018 5:40:31 PM
coolest night light
Coolest night light! The motion sensor works great, very easy to set, the colors are bright and fun! Kids loves it!
Dorothy Miller
Jan 17, 2018 8:50:07 PM
funny yet we like it!
Funny yet we like it! Wonderful to not have to turn on a light. This light is so pretty in my restroom, its's very useful and the light stays on automatically and changes colors.

Jasmine Laurel
Nov 29, 2017 10:42:09 PM
fantastic product
Fantastic product for families with little children. Very easy to set up, it fits the toilet nice and the colors are incredible. Amazing! Kids love it!
Richard Butler
Nov 14, 2017 8:42:10 PM
very useful product
Very useful, it is very easy to install the light, and provides a sense a direction in the dark before you turn on the light. Overall a novelty and useful product.
Jasmine Park
Nov 2, 2017 11:33:45 PM
kids love it!
Great item and kids love it too! It is great for late night so you don't need to turn on the lights with out hurting your eyes. Also great for potty training kids are not scared, easy to clean and It really helps.
Write Your Own Review