Features & Highlights
Why you should buy this product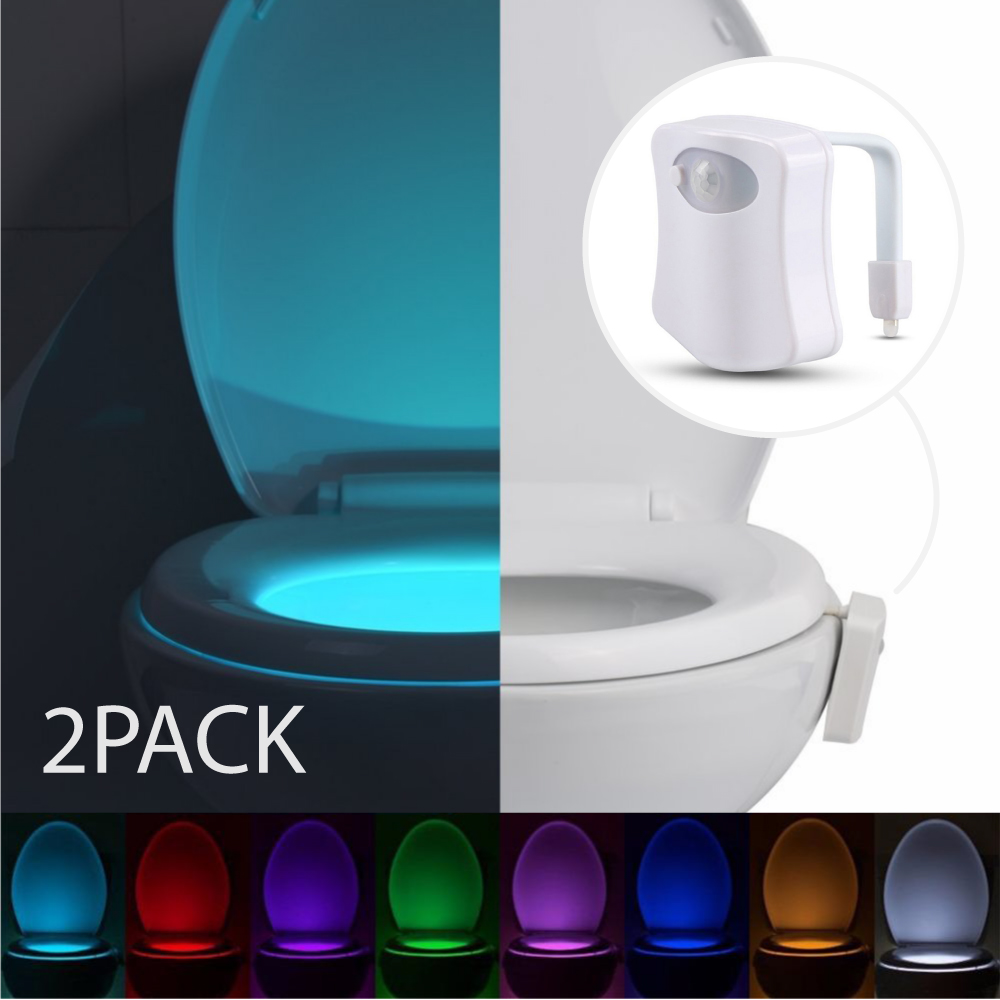 Do you hate being blinded by the bright light on your nighttime toilet sessions? We all know how that feels and that is the reason why we bring you this product, the toilet LED night light. Light up your toilet bowl in the nighttime without having to look for a light switch in the darkness. With motion and light detection sensor, it makes everything easy and hassle free. It will automatically turn on when it detects movement and will stay on for 2 minutes after last movement. The LED light will automatically turn off if it detects light, saving the batteries for when you really need it. 8 colors: Red, Orange, Light Blue, Green, Blue, Purple, Pink, and White. 2 modes: single color & color rotation. Press the button to set a single color when your desired color is visible. Installation is easy. Adjustable arm is flexible and can be bent to fit onto any toilet bowl sizes. Please do make sure the face the sensor where it can detect movement, such as the doorway. Remember: No miss, no mess.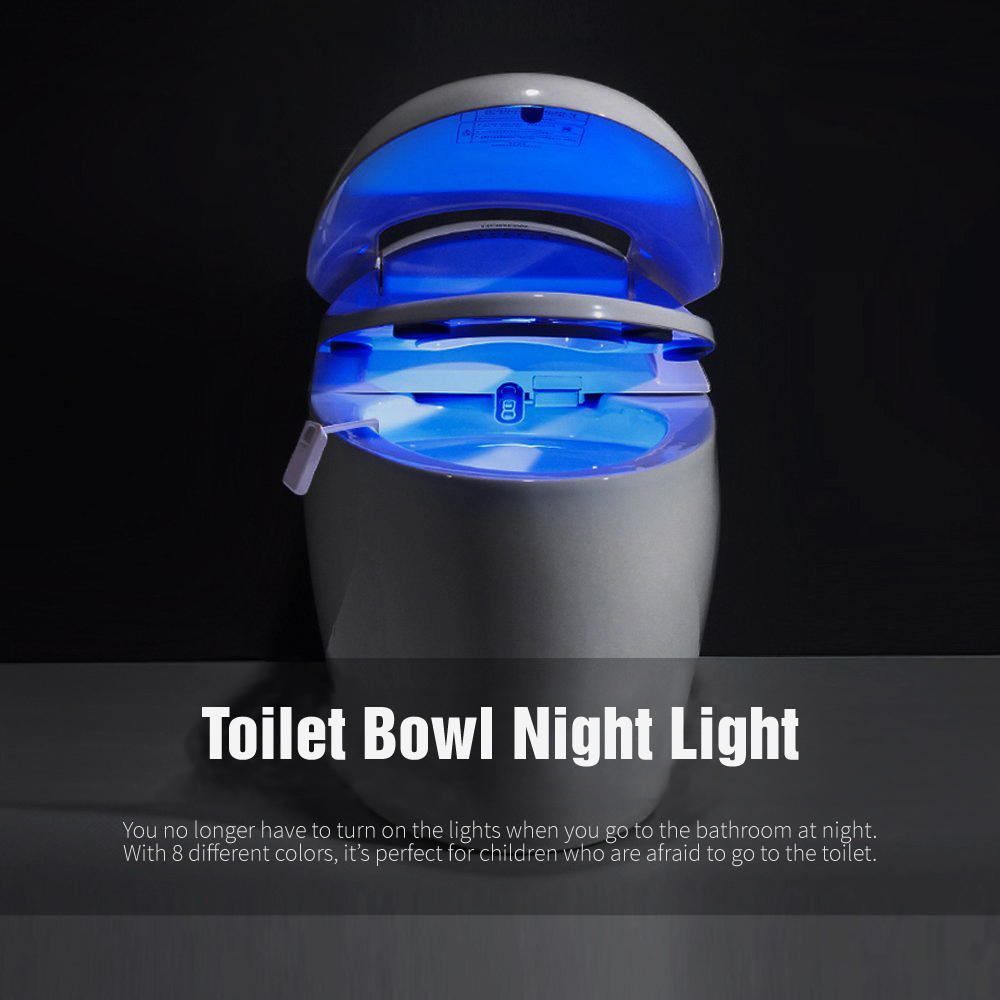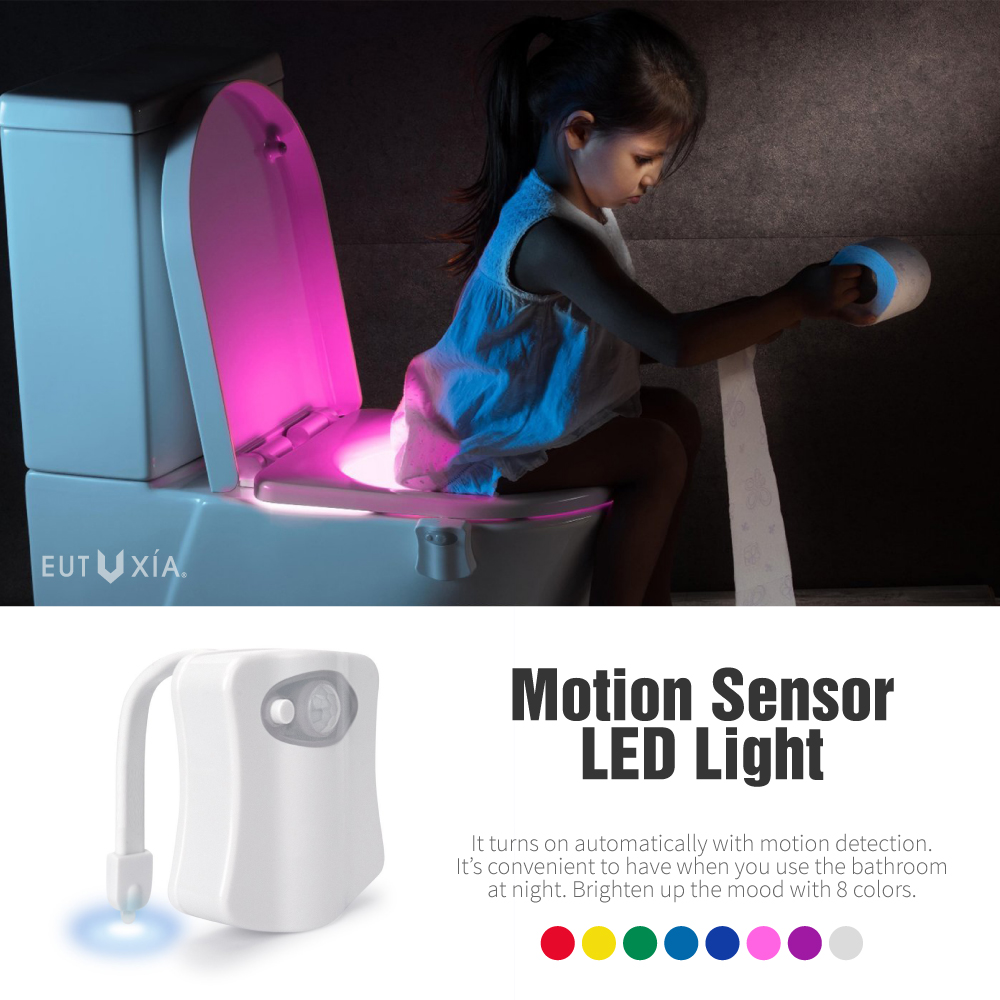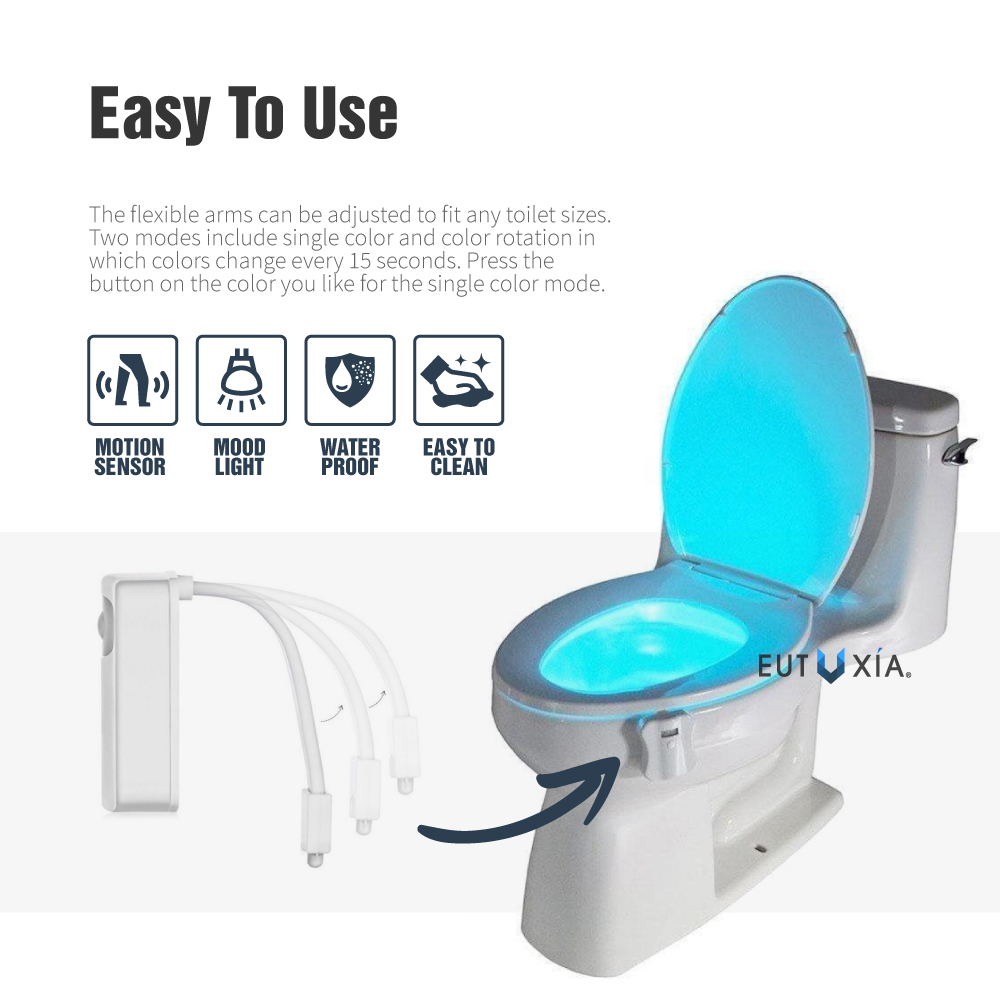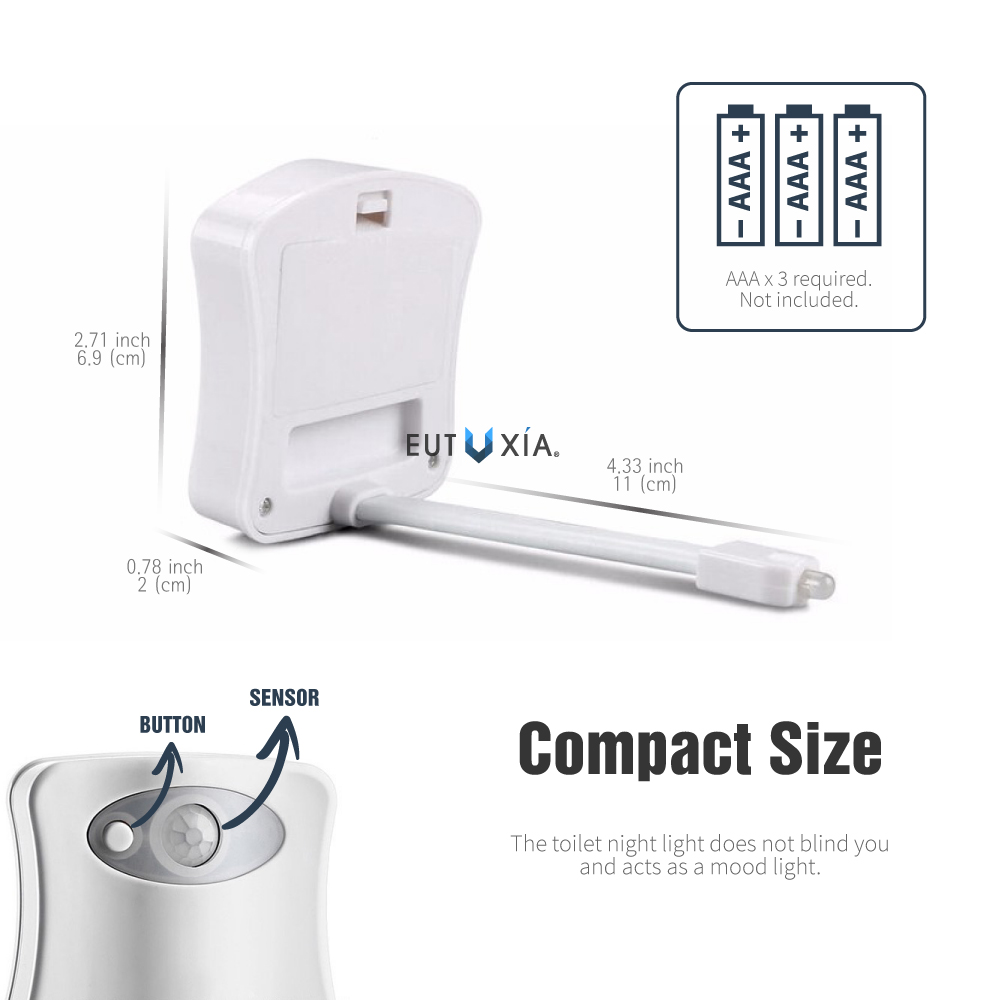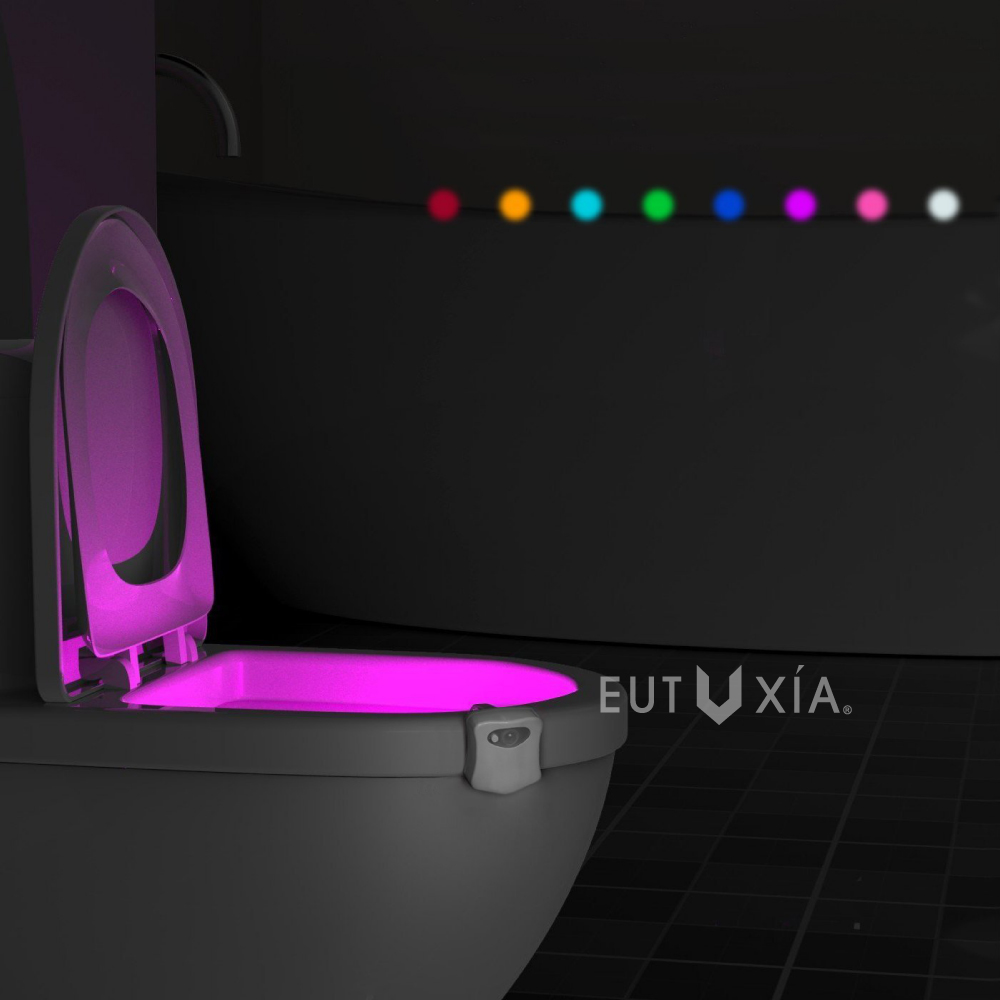 - Color:RAINBOW
You Might Also Be Interested
Customers Who Viewed This Item Also View
Customer Reviews
Joanalyn Douglas
Aug 14, 2018 11:43:10 PM
very sensitive motion detection
The colors are bright and fun.! Light is bright enough, no need to turn on the light in the room and they have a several choices of colors. Very sensitive motion detection.
Rachelle Hill
Jul 26, 2018 12:15:53 AM
great light and motion activated
Makes a great nightlight when you have to take care of business in the middle of the night. It also makes for some interesting conversation when guests come over. Great light and motion activated!
Adrian Hunt
Jul 6, 2018 1:28:44 AM
everyone loves their little toilet light
This is so cool! I bought everyone in my family, they looked at me strange at first, but after they have used it, everyone loves their little toilet light tool!
Sally Mcbride
May 24, 2018 8:00:23 PM
works as aniticipated
Works as anticipated, very convenient having light that is not blinding in the middle of the night. Will order another for my Mom!
Allan Brando
May 16, 2018 1:43:05 AM
very satisfied
I like this product tremendously, it's motion activated, and like the light. We have so much fun! Very satisfied!
Caroline Nash
Apr 10, 2018 10:31:24 PM
awesome stuff right here
Awesome stuff right here! I love the bright colors and how it is motion activated. My seven years old son also loves it! Happy for 2 pack:)
Angie Douglas
Mar 8, 2018 1:04:20 AM
simply love this
We love this! This is such a cool gadget to be so inexpensive. Surprisingly good quality for what it costs. Light sensor was so cool and had so much fun in my life!
Delfin Howard
Mar 4, 2018 8:04:04 PM
very useful
Best deal for 2 pack! This little device was perfect for my family! No more getting up during the night and having to turn on blinding lights to find the toilet. It is really useful product.
Write Your Own Review