Features & Highlights
Why you should buy this product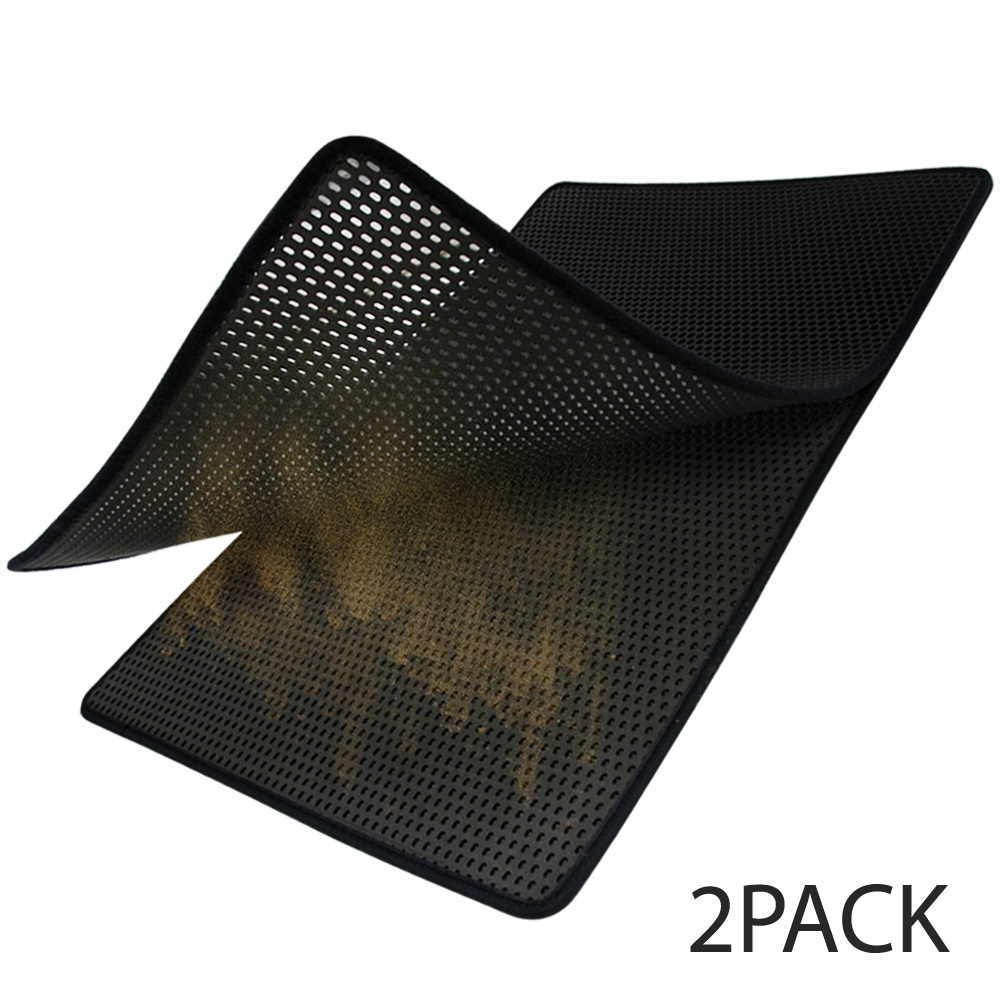 How Does It Capture Litter
The best way to control litter tracking scatter is to stop it before it starts. Our unique design of deep grooves and litter locking mesh work to not only trap the litter your cat kicks out of her box, but also cleans her paws as she walks across the mat. Clean floors and clean paws!
How Do I Clean the Mat
To clean your mat simply shake off, vacuum, or soap up and rinse down. Your mat will be ready to stand up to pesky litter again in no time.
What If My Cat Has Sensitive Paws
We know your cat is a tough customer. Our mat was designed with only the softest materials to protect sensitive paws. And our mats are always phthalate-free, a must for any pet owner.
My Cat Has Her Claws Is That Okay
No problem. While our mat is mighty strong and durable, we know some cats love to scratch! No matter what, you are covered under our LIFETIME warranty. We are proud to offer our customers a no hassle LIFETIME guarantee on their purchase. If you are unhappy for any reason please contact us directly for a full refund (even if past the Amazon return window).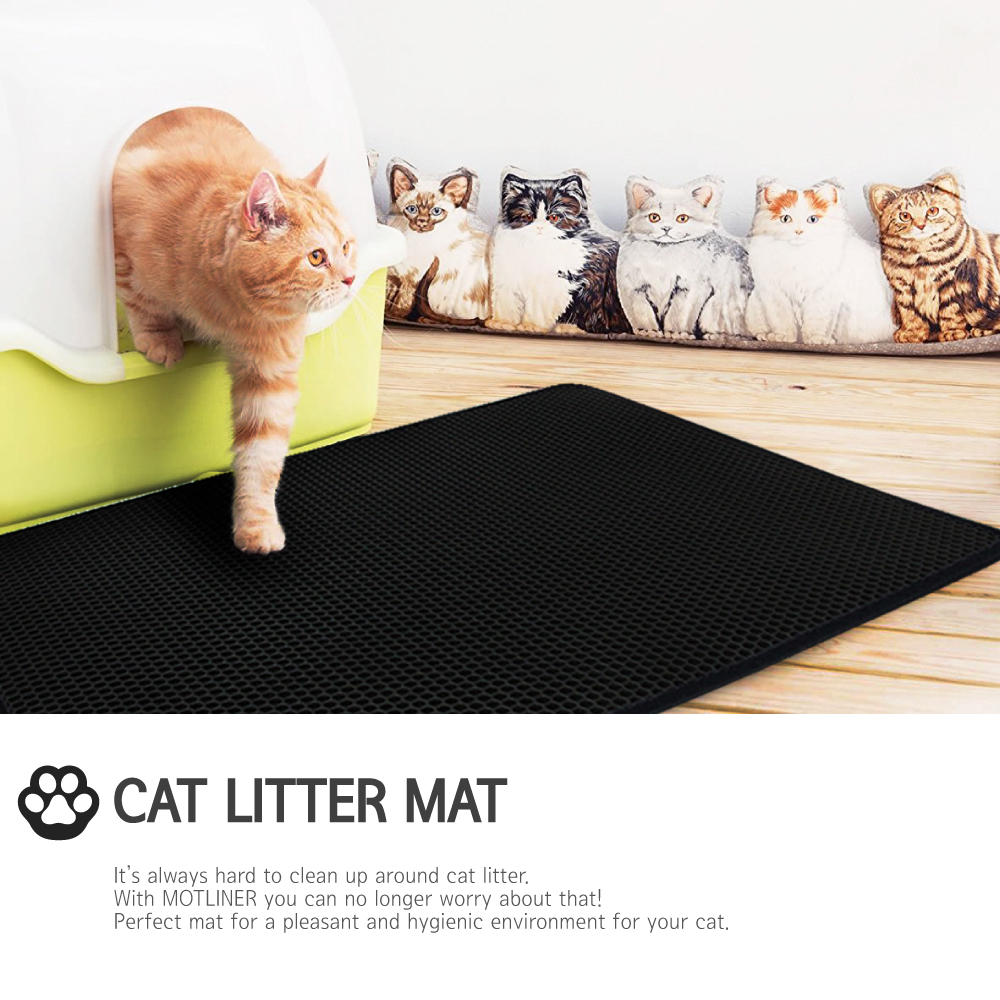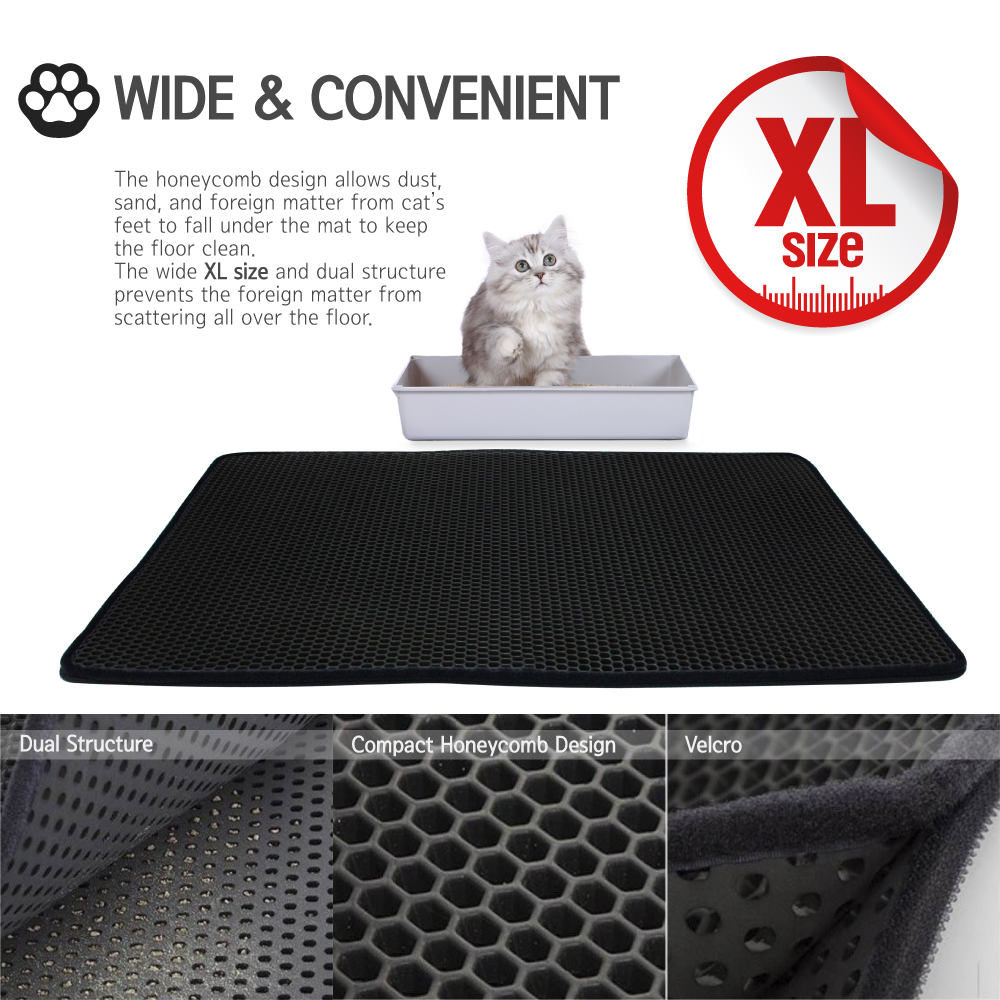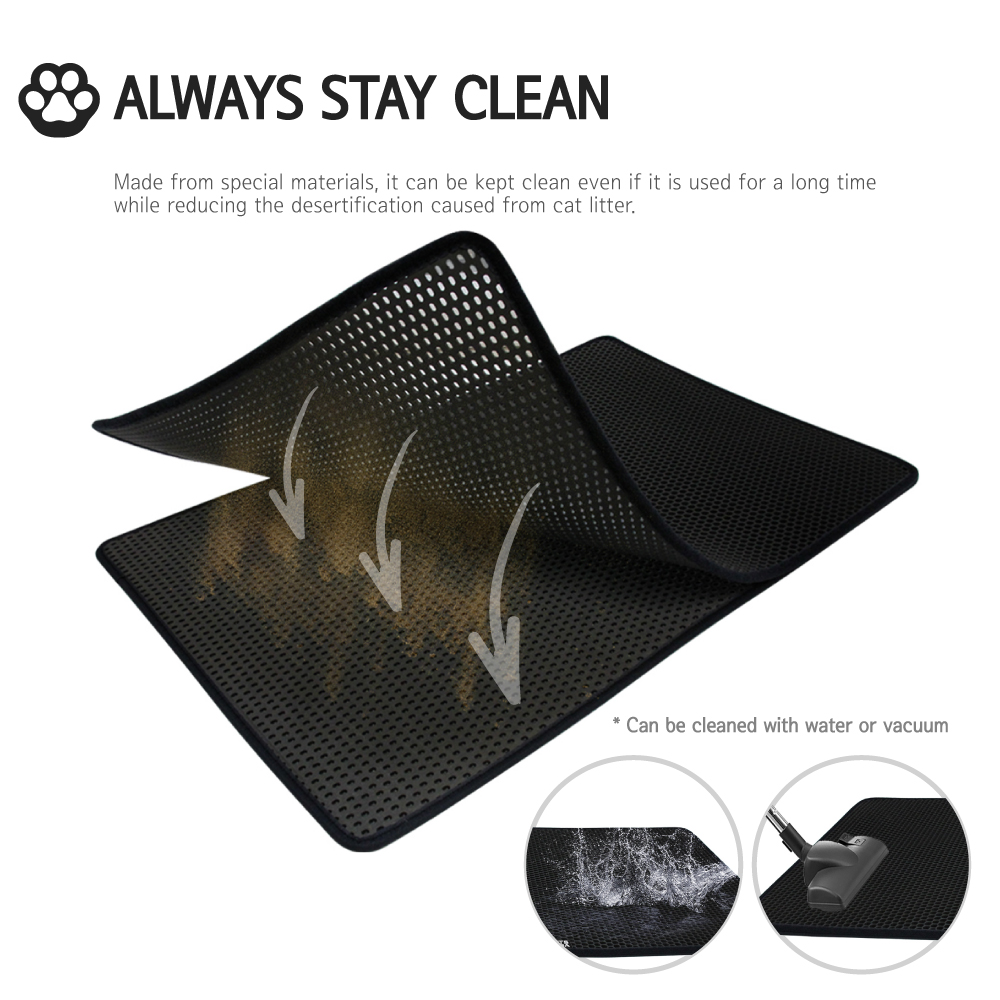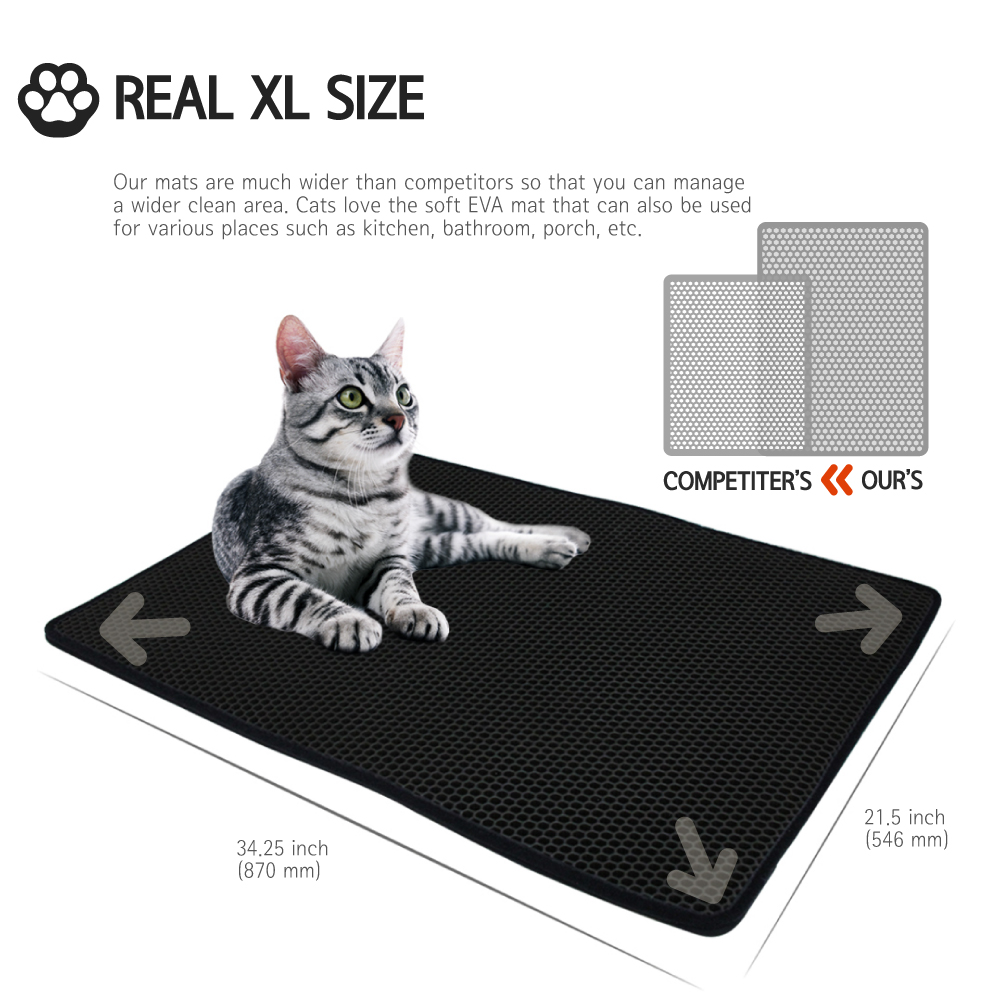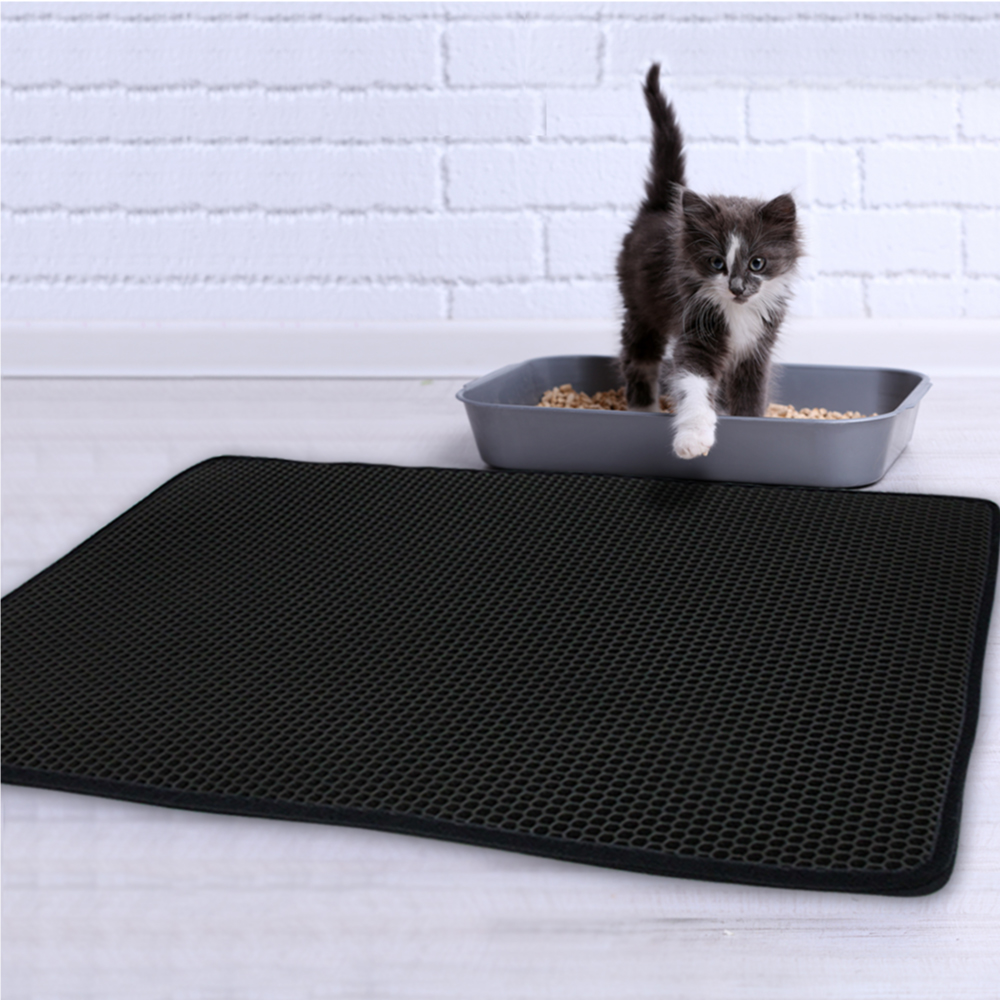 - Color:BLACK
You Might Also Be Interested
Customers Who Viewed This Item Also View