Geeky Gifts Not From Grandma
Features & Highlights
Why you should buy this product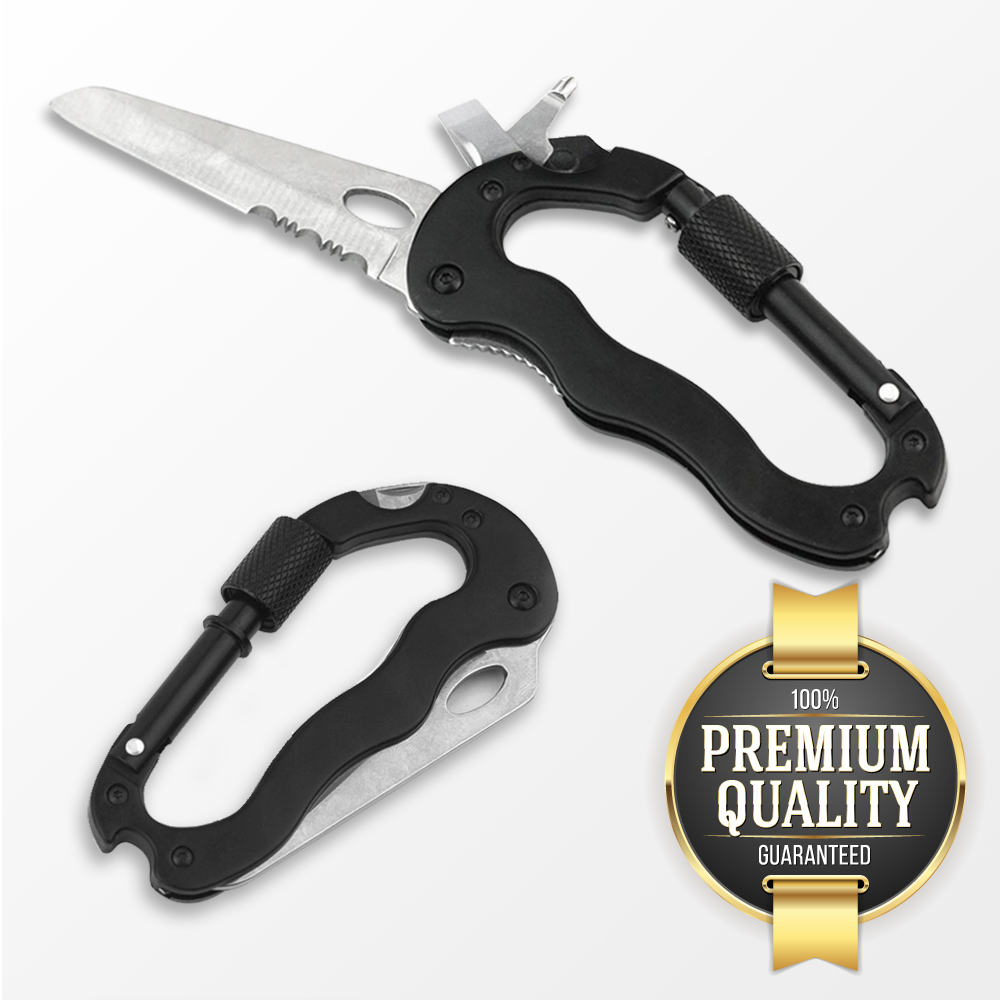 Universal Aluminum Multi-Function 5 in 1 Carabiner Survival Tool - Perfect for Camping!
This Universal Aluminum Multi-Function 5 in 1 Carabiner Survival Tool includes multifunctional knife, carabiner and screwdrivers, which is a great choice for camping, hiking or other outdoor adventure activities.
Suitable for outdoor activity, camping, fishing, hiking, traveling, keychain etc. Includes Slot Screwdriver, Phillips Screwdriver, Thumb Hole One-Handed Opening Blade, Can Opener, Stainless Steel Locking Liner, and Locking Latch The perfect merger of utility and convenience Easy to carry with a convenient hole for threading Size: 10.5cm x 5.5cm/4.13'' x 2.17''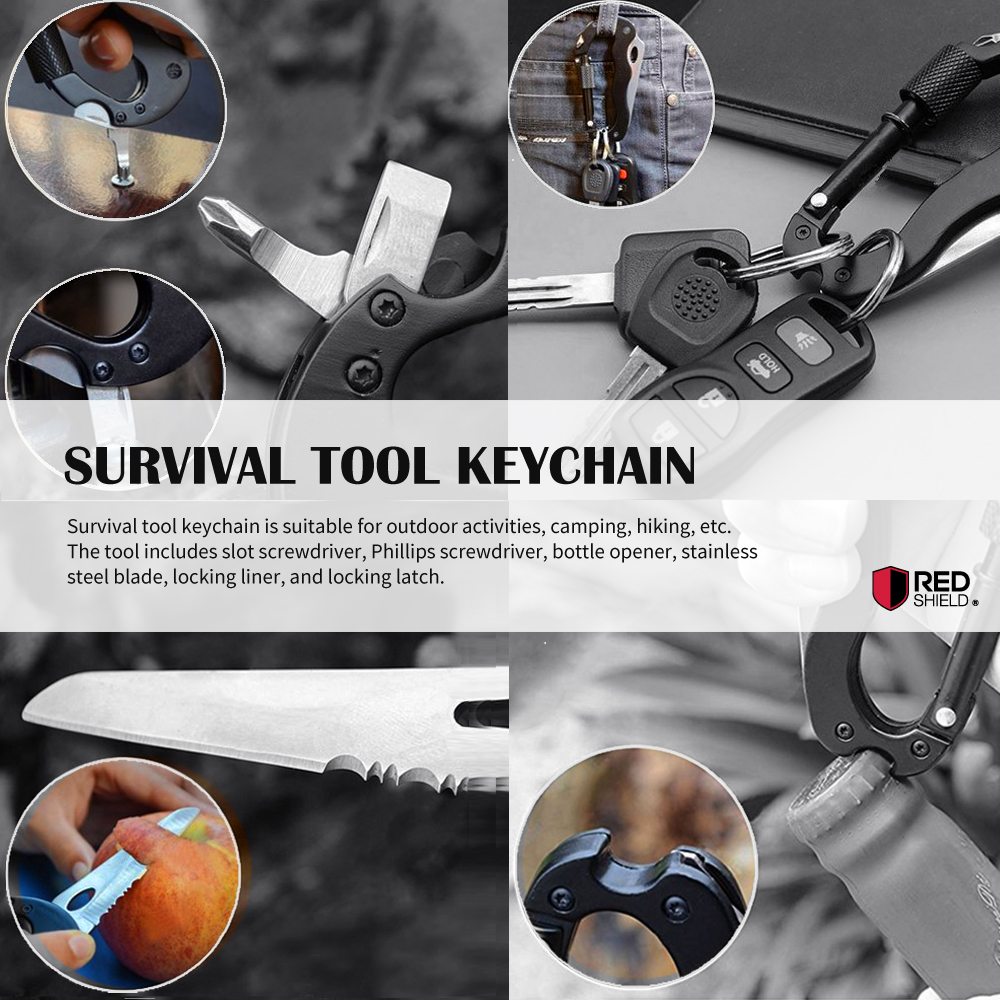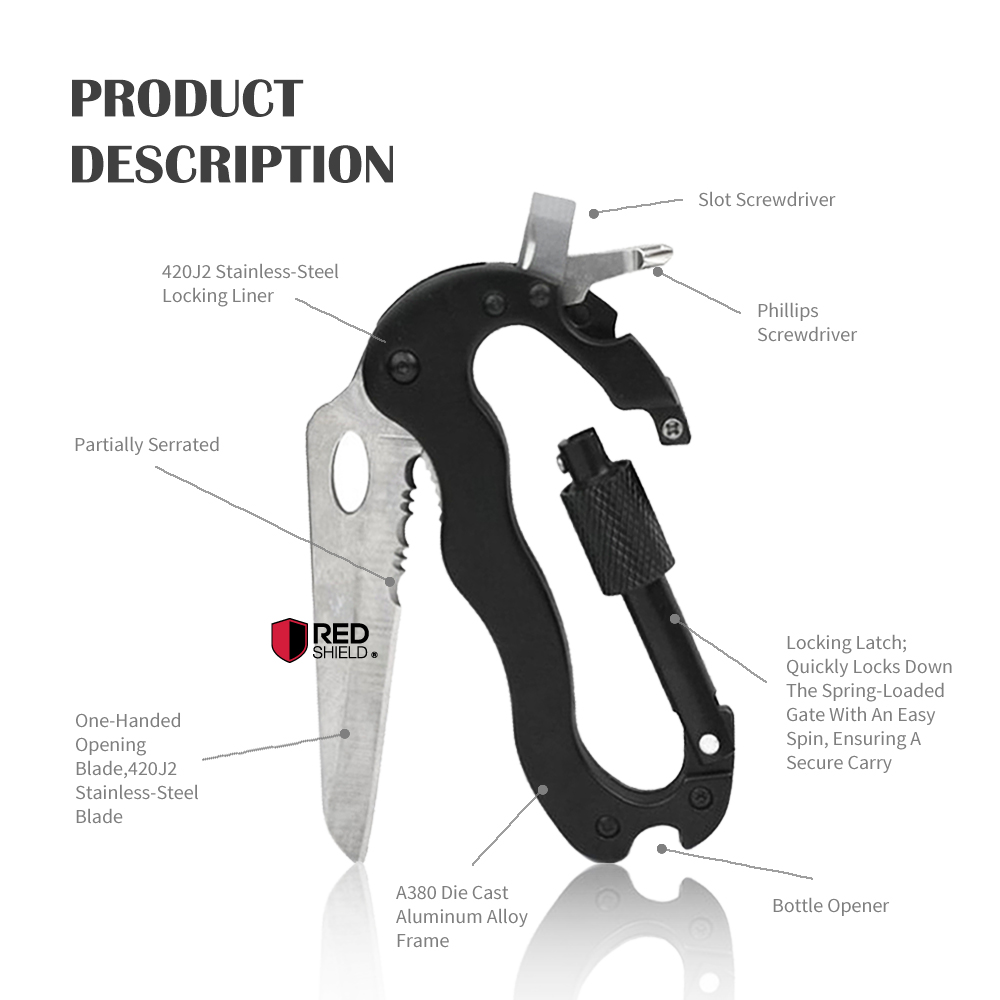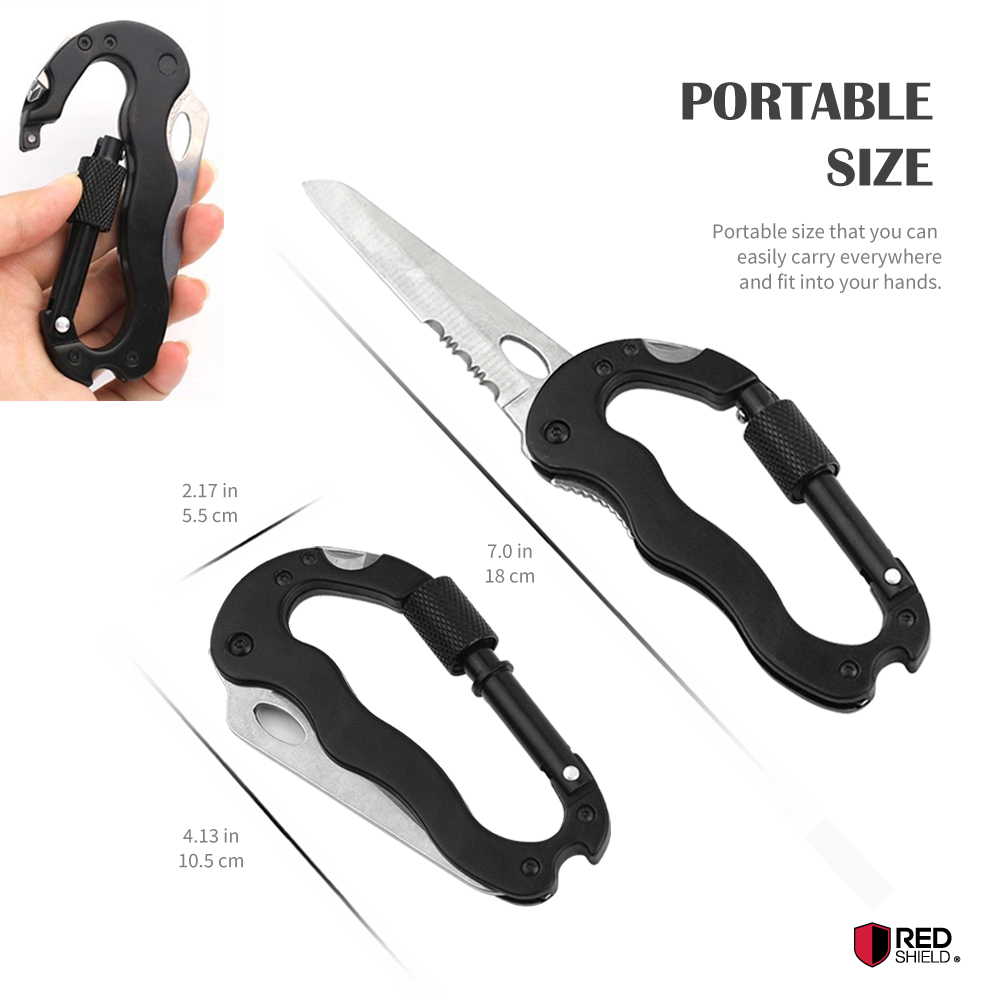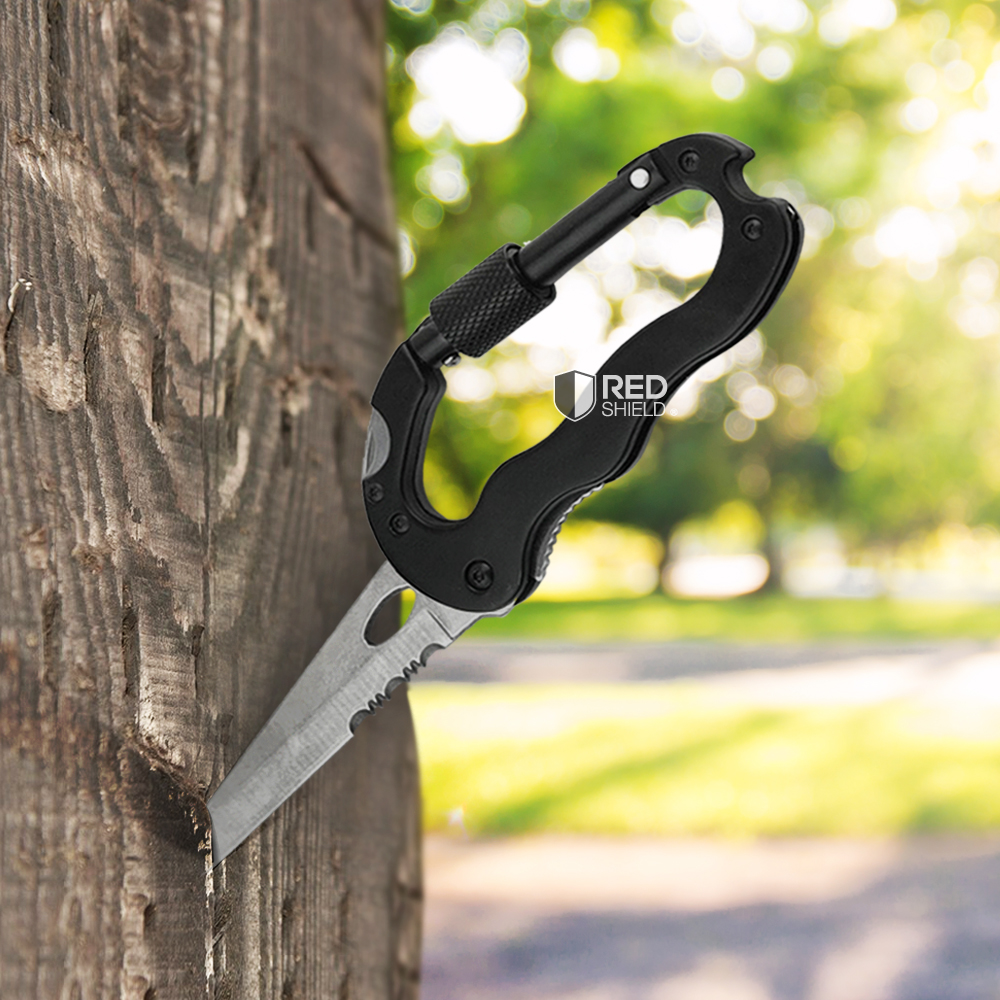 You Might Also Be Interested
Customers Who Viewed This Item Also View
Customer Reviews
Jacob Hopkins
Oct 18, 2018 12:34:58 AM
great to have on a backpack or hiking
I totally love this Carabiner knife multitool! I have used it every day and had no complaints what so ever. Great to have on a backpack or hiking!
Robert Simpson
Oct 16, 2018 1:18:42 AM
great gift idea
This heavy-duty carabiner is very handy for any kind of outdoor activity. Definitely excited for my next hiking trip! Also, a great gift idea.
Robert Murray
Oct 15, 2018 12:22:48 AM
great gift ideas
Pretty sweet little carabiner and tool. I attach this to my backpack and it is so useful. Also, a great gift ideas and the blade comes sharp.
Melchor Fox
Oct 8, 2018 1:17:54 AM
very nice and well built unit
Very nice and well built, it feels solid on hand, and I like the simple blade locking mechanism & small screwdrivers. Great for the price.
William Rutherfold
Sep 12, 2018 8:13:54 PM
so helpful
So helpful when outdoors especially when camping. The material is solid, small, and I am definitely glad I got this upgrade as the knife is a lot better and the carabiner is very strong. buy this!
Peter Smith
Apr 14, 2017 1:54:52 AM
great and functional
Awesome little knife for a great price! Very Cool, sharp, and stable.
David King
Dec 5, 2016 8:29:33 PM
perfect for me
It works well! I used a small knife to carry around my utility purposes. This was a perfect purchase for me. I use this carabiner to carry my keys. The knife is pretty sharp. Perfect for camping! A great Christmas gift for my loved ones. Highly recommend
GTM
Aug 20, 2015 3:54:30 AM
Great Product
Very good product. So far no issues. Appears to be durable.
Write Your Own Review