Geeky Gifts Not From Grandma
Features & Highlights
Why you should buy this product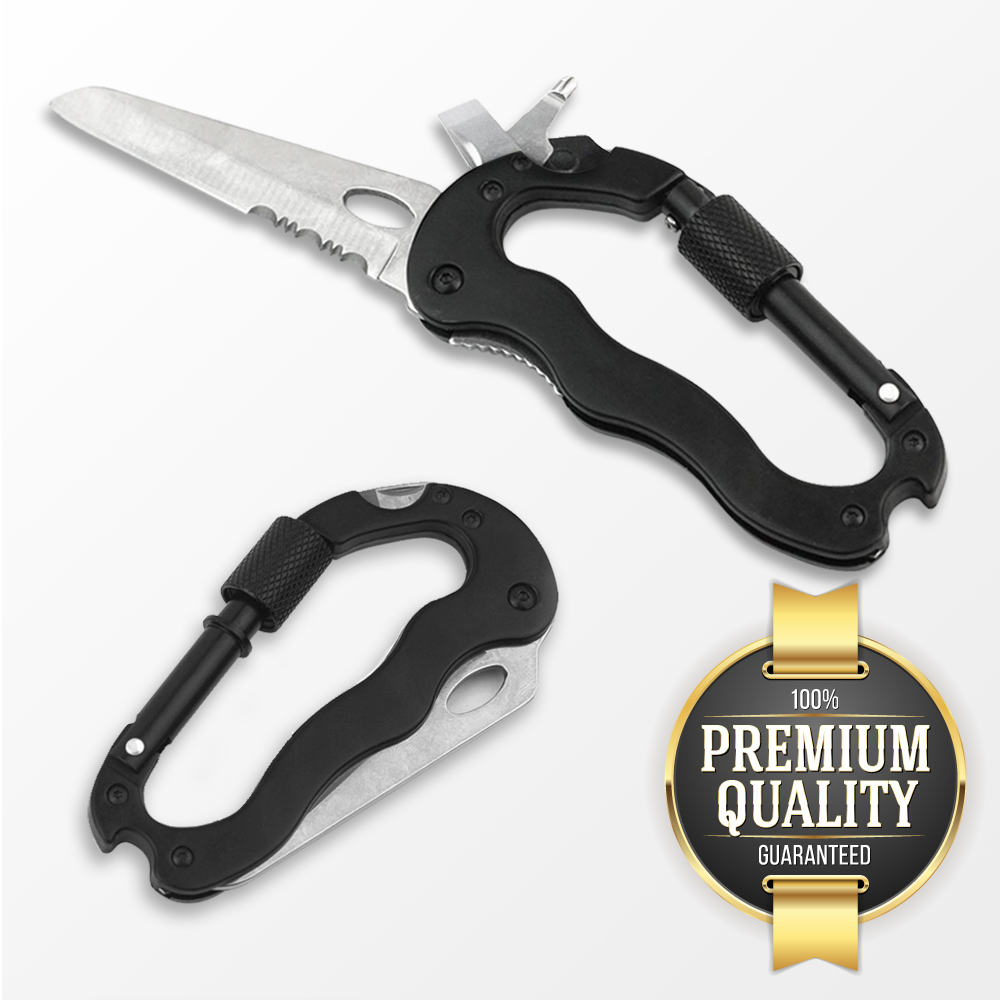 Universal Aluminum Multi-Function 5 in 1 Carabiner Survival Tool - Perfect for Camping!
This Universal Aluminum Multi-Function 5 in 1 Carabiner Survival Tool includes multifunctional knife, carabiner and screwdrivers, which is a great choice for camping, hiking or other outdoor adventure activities.
Suitable for outdoor activity, camping, fishing, hiking, traveling, keychain etc. Includes Slot Screwdriver, Phillips Screwdriver, Thumb Hole One-Handed Opening Blade, Can Opener, Stainless Steel Locking Liner, and Locking Latch The perfect merger of utility and convenience Easy to carry with a convenient hole for threading Size: 10.5cm x 5.5cm/4.13'' x 2.17''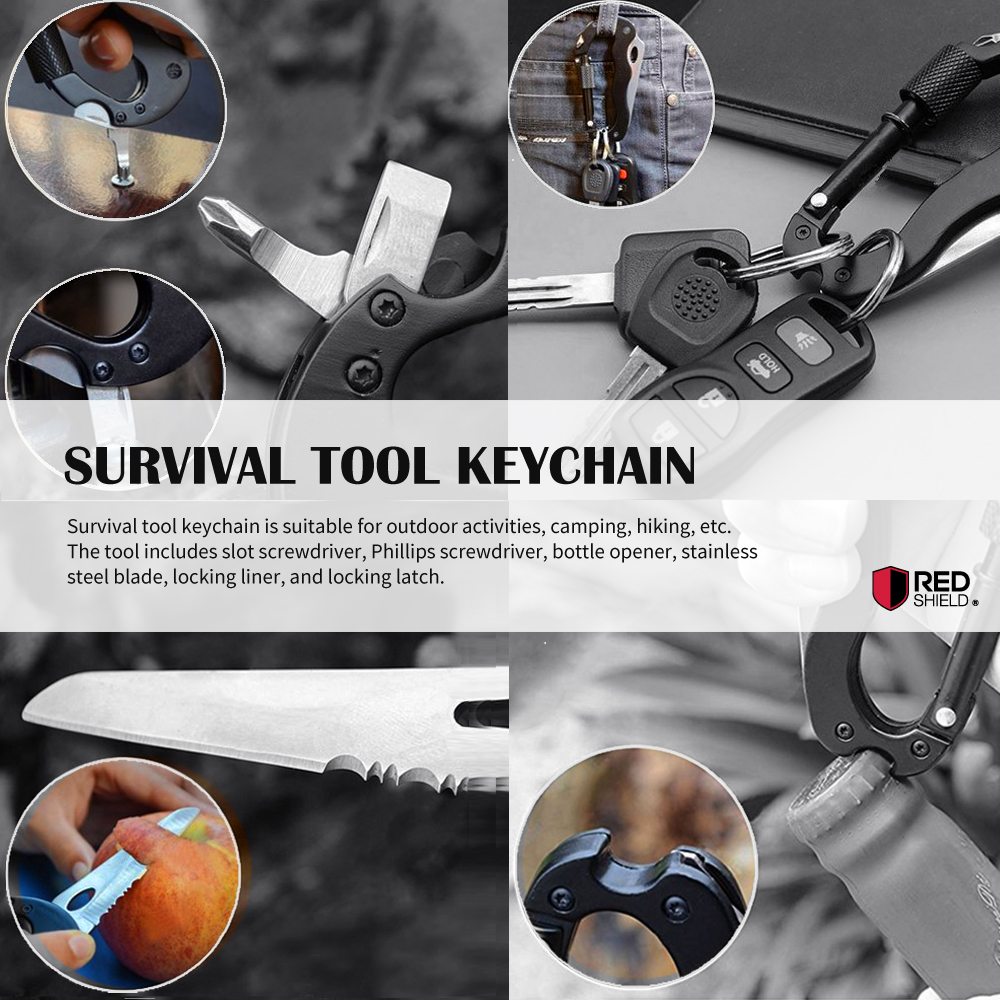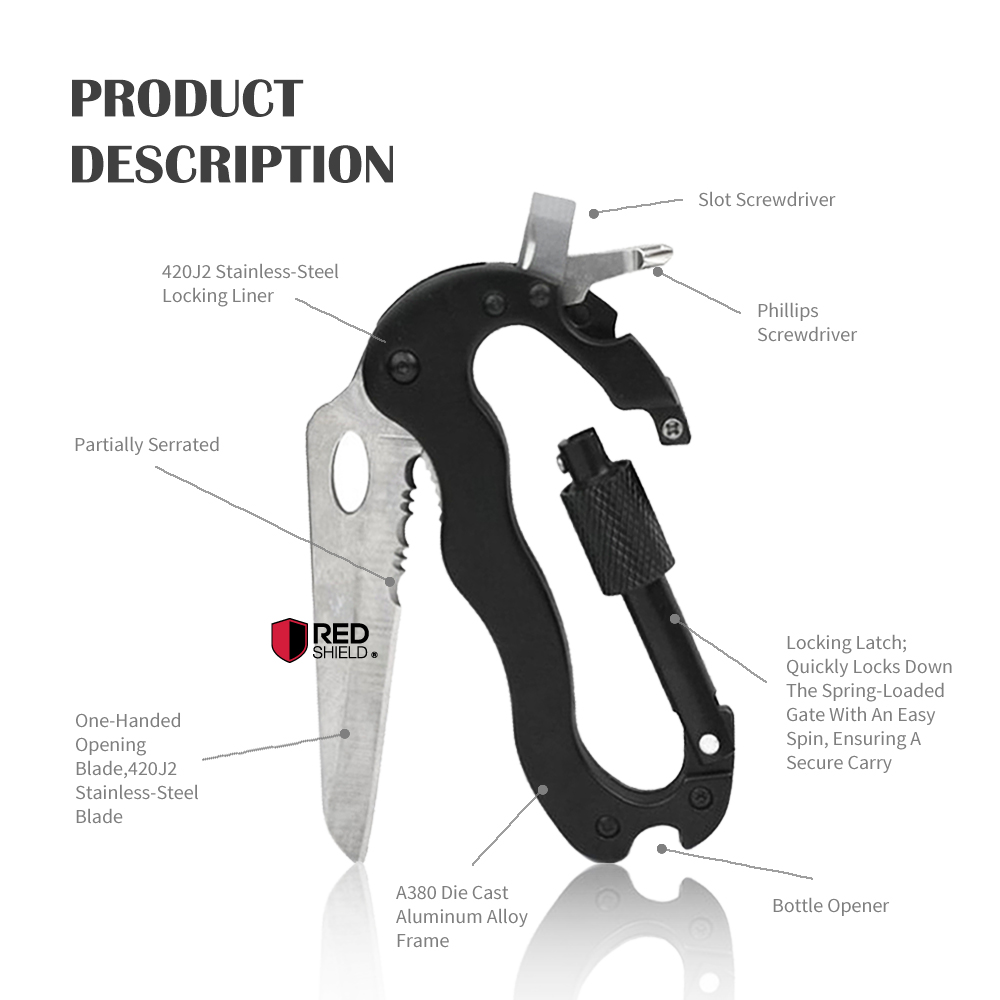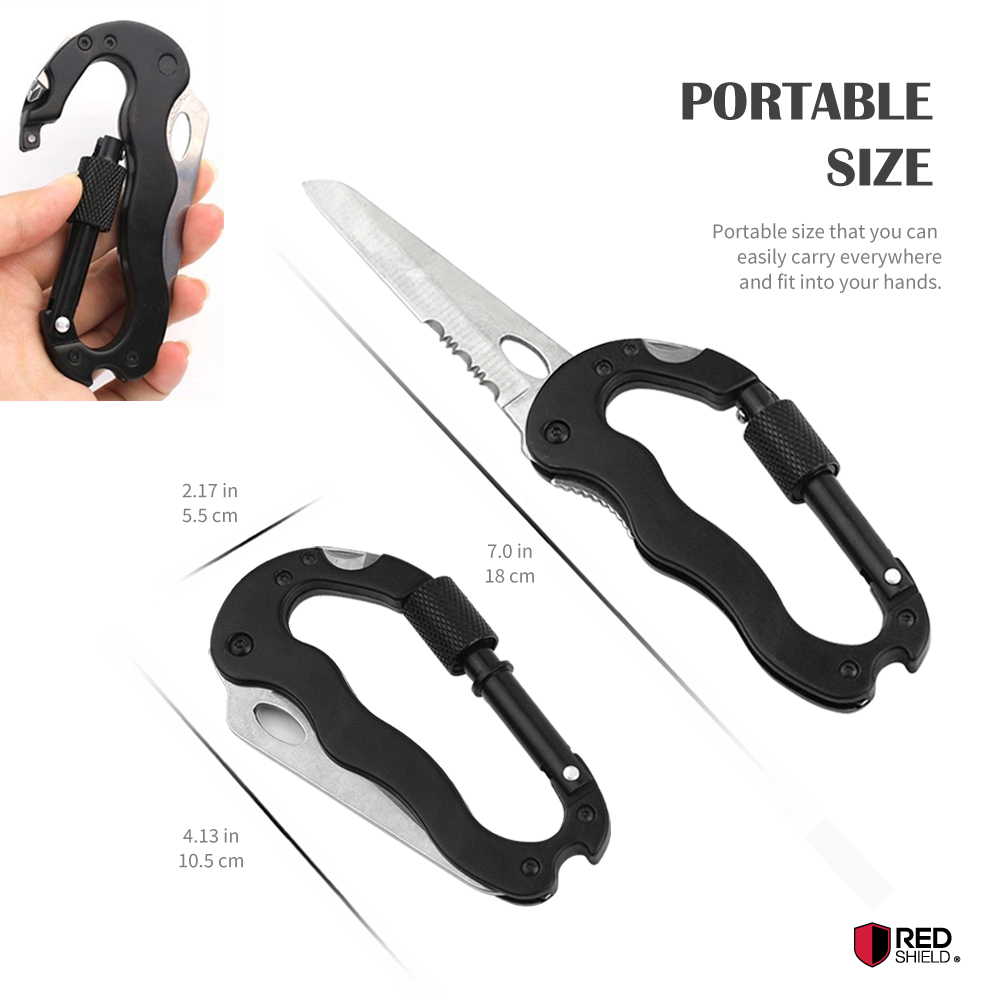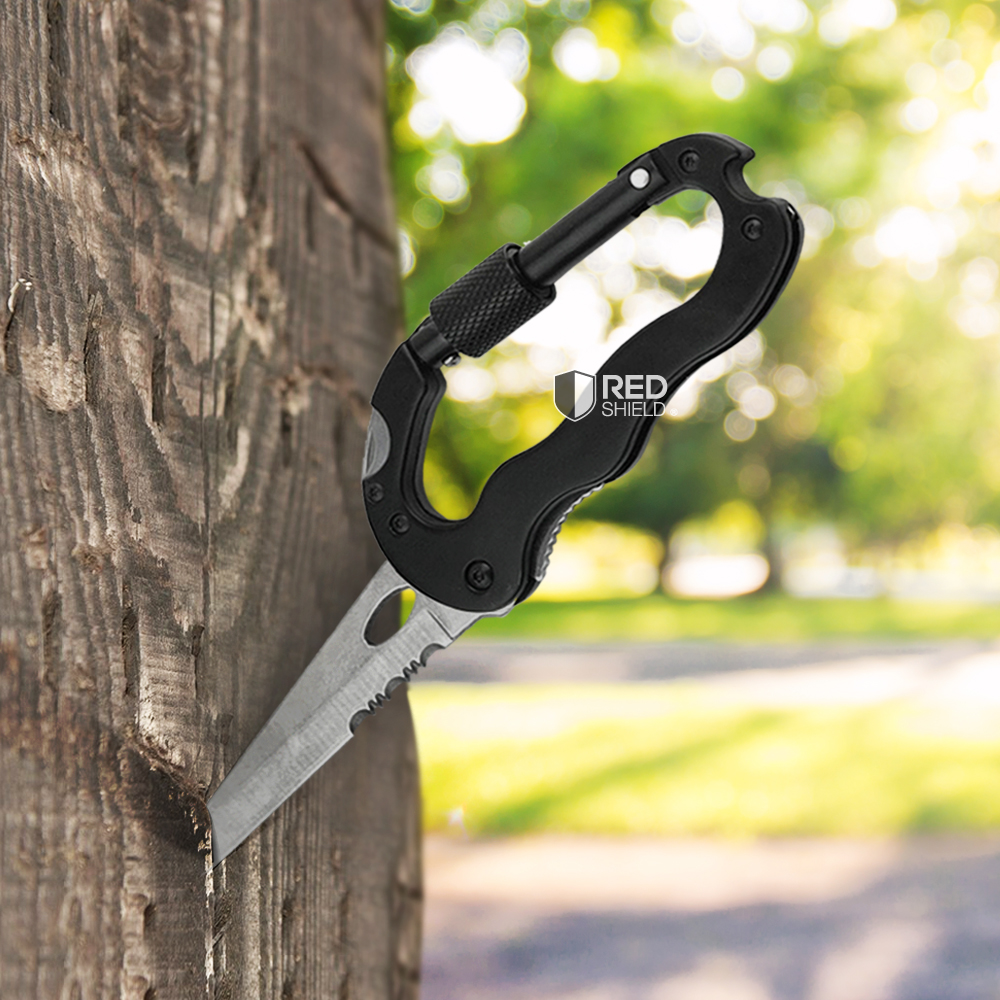 You Might Also Be Interested
Customers Who Viewed This Item Also View
Customer Reviews
Jack Morris
Mar 22, 2019 12:07:39 AM
used it many times
Used this numerous times during the day. This is very nice device, tools, and survival partner. I love everything in here and it goes right on my belt loop in case of emergency.
Edward Harvard
Mar 14, 2019 9:39:47 PM
used it everyday
Great little tool! I have been using this for months. It has came in handy a multitude of times. I use it almost daily to open packages. I use it often to oopen bottles and turn screws and more.

Nathan Butler
Jan 1, 2019 9:42:26 PM
very useful tool
Very handy for any kind of outdoor activity. It has the most used attachment and sure to last for a long time. Very useful tool!
Noah Lambert
Nov 27, 2018 12:15:13 AM
amazing gadget
Great carabiner survival tool! I used this numerous times during the day, very useful knife, and perfect to hold my keys. For the price, this really is an amazing gadget.

Harry Lincoln
Nov 6, 2018 9:43:53 PM
knife is sharp and sturdy
I use this to hold my keys. It clips on and off my pack easily and the knife is sharp and sturdy. The carabiner it self is strong and serves it intended purpose!
Jacob Hopkins
Oct 18, 2018 12:34:58 AM
great to have on a backpack or hiking
I totally love this Carabiner knife multitool! I have used it every day and had no complaints what so ever. Great to have on a backpack or hiking!
Robert Simpson
Oct 16, 2018 1:18:42 AM
great gift idea
This heavy-duty carabiner is very handy for any kind of outdoor activity. Definitely excited for my next hiking trip! Also, a great gift idea.
Robert Murray
Oct 15, 2018 12:22:48 AM
great gift ideas
Pretty sweet little carabiner and tool. I attach this to my backpack and it is so useful. Also, a great gift ideas and the blade comes sharp.
Melchor Fox
Oct 8, 2018 1:17:54 AM
very nice and well built unit
Very nice and well built, it feels solid on hand, and I like the simple blade locking mechanism & small screwdrivers. Great for the price.
William Rutherfold
Sep 12, 2018 8:13:54 PM
so helpful
So helpful when outdoors especially when camping. The material is solid, small, and I am definitely glad I got this upgrade as the knife is a lot better and the carabiner is very strong. buy this!
Peter Smith
Apr 14, 2017 1:54:52 AM
great and functional
Awesome little knife for a great price! Very Cool, sharp, and stable.
David King
Dec 5, 2016 8:29:33 PM
perfect for me
It works well! I used a small knife to carry around my utility purposes. This was a perfect purchase for me. I use this carabiner to carry my keys. The knife is pretty sharp. Perfect for camping! A great Christmas gift for my loved ones. Highly recommend
GTM
Aug 20, 2015 3:54:30 AM
Great Product
Very good product. So far no issues. Appears to be durable.
Write Your Own Review