Geeky Gifts Not From Grandma
Features & Highlights
Why you should buy this product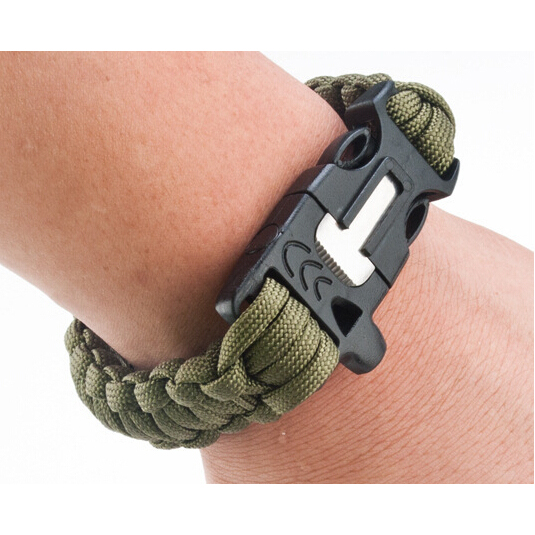 Black Multi-Function 4 in 1 Paracord Bracelet w/ Buckle
Wild adventures, especially to explore the mysteries of predecessors had never been involved in, perhaps will face the test of "survival", at this point, an emergency life-saving equipment has become one of the essentials for adventurers. Ideal for camping, boating, hunting, hiking, and much more. It is no matter even to carry out daily, perhaps at a critical moment, it may be a big help, when necessary, apart as with a rope. In an emergency can make traps, haemostatic, strapping makeshift tent, wear a set of equipment to prevent loss and so on, can be used as emergency use!
Paracord bracelet with flint fire starter
Pull belay devices designed around 220 catties per single rope
With whistle, flint fire starter and scraper
Scraper can be used as knife
Suitable for wrist sizes that measure between 7-9 inches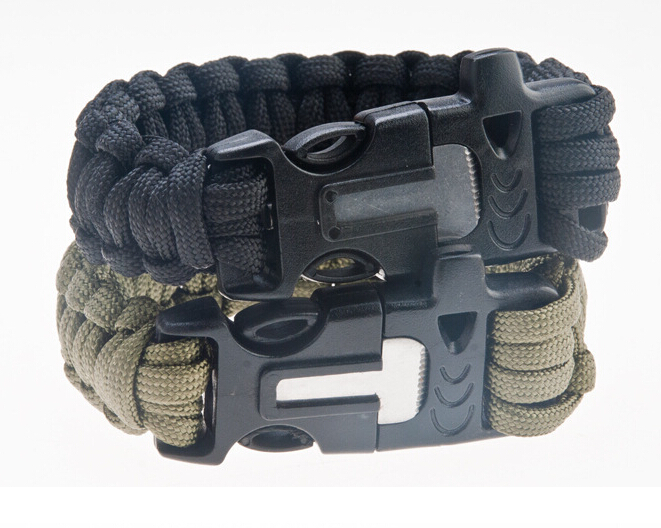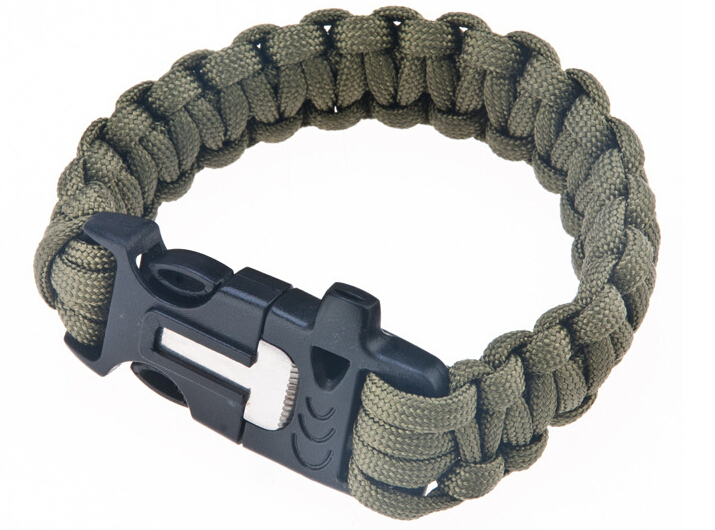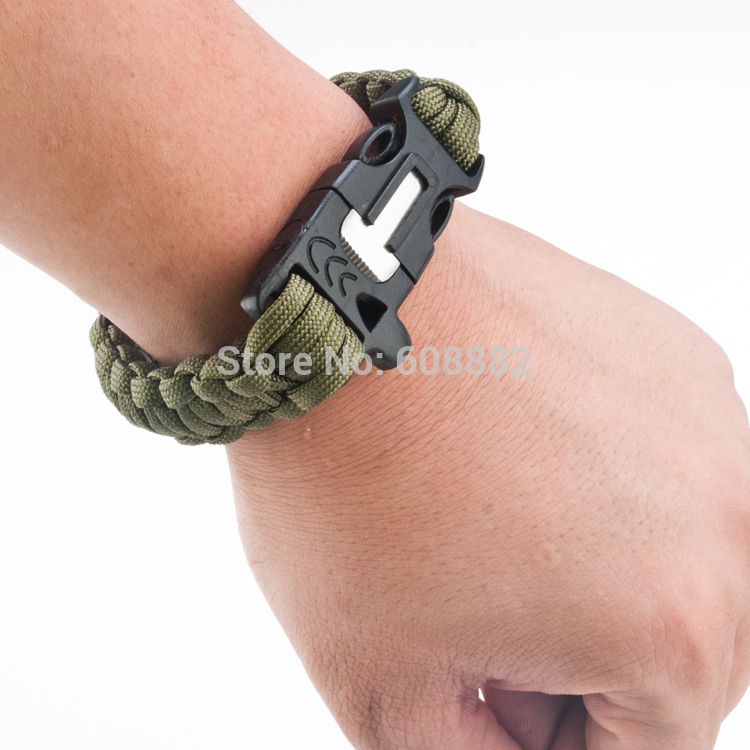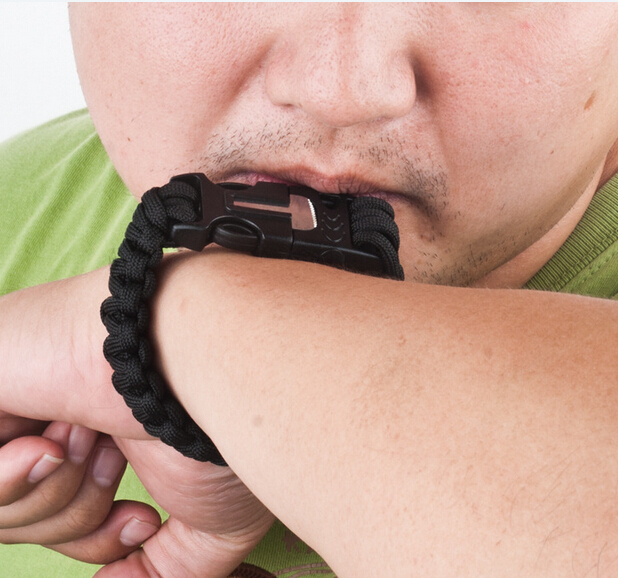 You Might Also Be Interested
Customers Who Viewed This Item Also View
Customer Reviews
Melchor Smith
Jun 20, 2019 10:27:52 PM
just a perfect fit
Pretty solid bracelet! The Knife/striker is great for when you need a quick way to open a package or cut something that doesn't require anything super sharp. Just a perfect fit!

Eric Miller
Mar 18, 2019 11:38:00 PM
a great gift idea
Well made paracord bracelet. I have an average sized wrist and these fit comfortably. What a neat ideas in the bracelet with whistle and knife. A great gift idea who love with the outdoors!

Marjorie Lincoln
Jan 2, 2019 5:09:41 PM
buy some more
Kept one for me and gave the other to another friend. It was well received and I'm happy with mine as well. Will likely buy a couple more soon!

William Duncan
Nov 27, 2018 12:24:03 AM
super cool accessories
My husband and I love to go camping and hiking, I decided to get these Paracord bracelets for him. Made of high quality and the buckle is very tight so I am sure I will never lose it. Super cool accessory!

Nathan Kelly
Feb 15, 2018 11:02:00 PM
great addition to the survival paracord bracelet
Makes a great addition to the survival paracord bracelet. The compass seems true, the whistles work and the flint scraper made sparks. Perfect!
Eli Brown
Jul 28, 2016 11:11:14 PM
These are good for kids
These are good for kids, as well as any family member. I would recommend removing the cutter though if you do give to kids. The cutter works great but recommend for 18 or older This is a very nice survival bracelet.
Write Your Own Review