Accessories for Your Vehicle
Features & Highlights
Why you should buy this product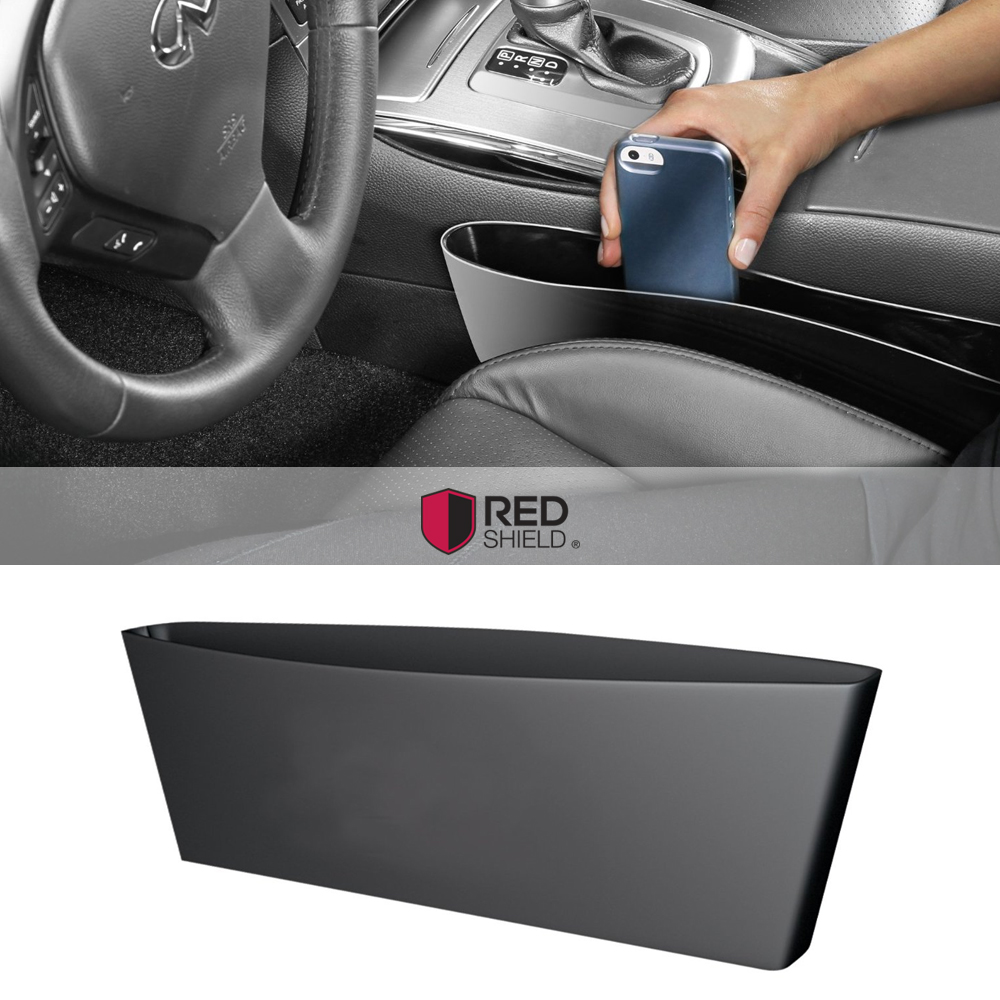 Universal Car Interior Seat Organizer [Black] Give You More Space, And Let You Drive More Safely!
Make full use of the seat slot space! This Black Universal Car Interior Seat Organizer can be placed to maximize the place and help you to find things you need. (phone, CD, car keys, coins, bills etc.). With Black Universal Car Interior Seat Organizer you don't have to worry about the occurrence of something falling into the seat gap. Avoid driving with hidden trouble and let your car inside be arranged in good order and drive safely! Give you more space, and let you drive more safely Perfect storage, receiving articles conveniently at any time A certain flexibility, suitable for all kinds of cars Color: Black Size: 13.78" x 4.09"
Give you more space, and let you drive more safely.
Perfect storage, receiving articles conveniently at any time.
A certain flexibility, suitable for all kinds of cars.
Color: Black.
Size: 13.78" x 4.09"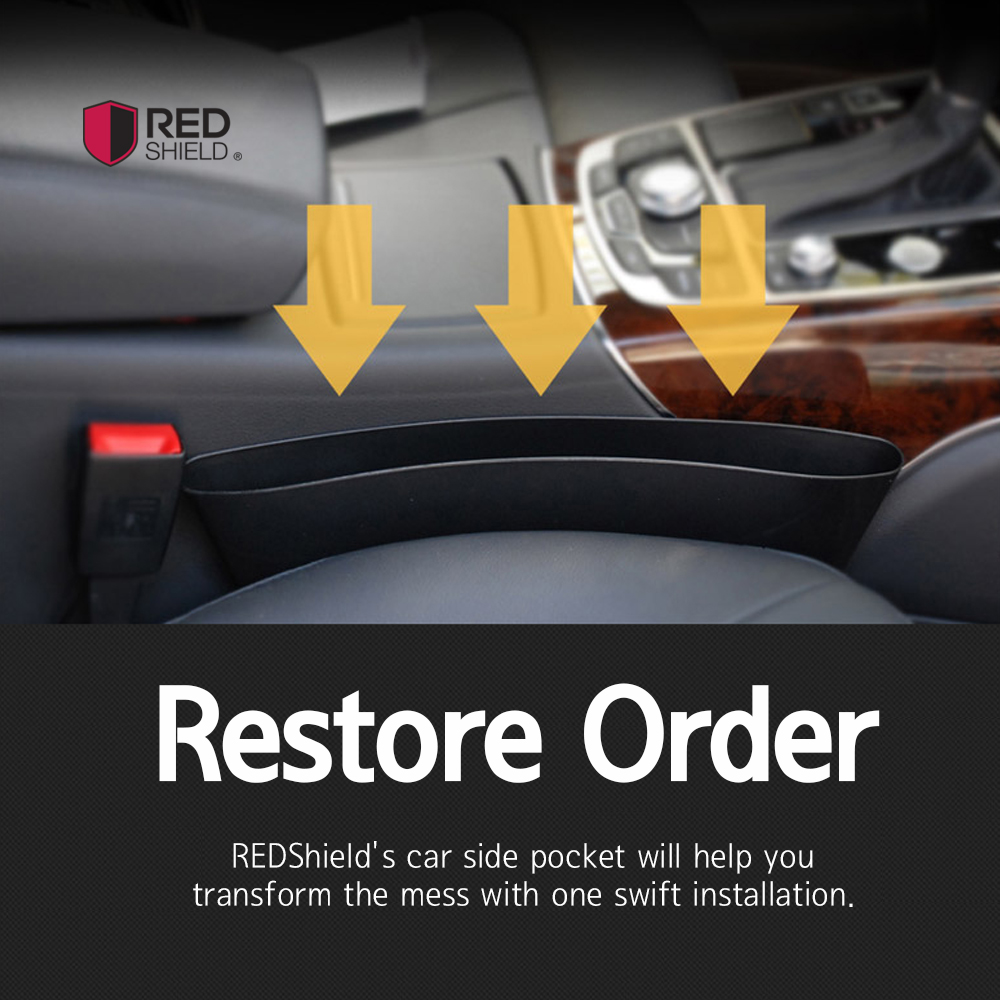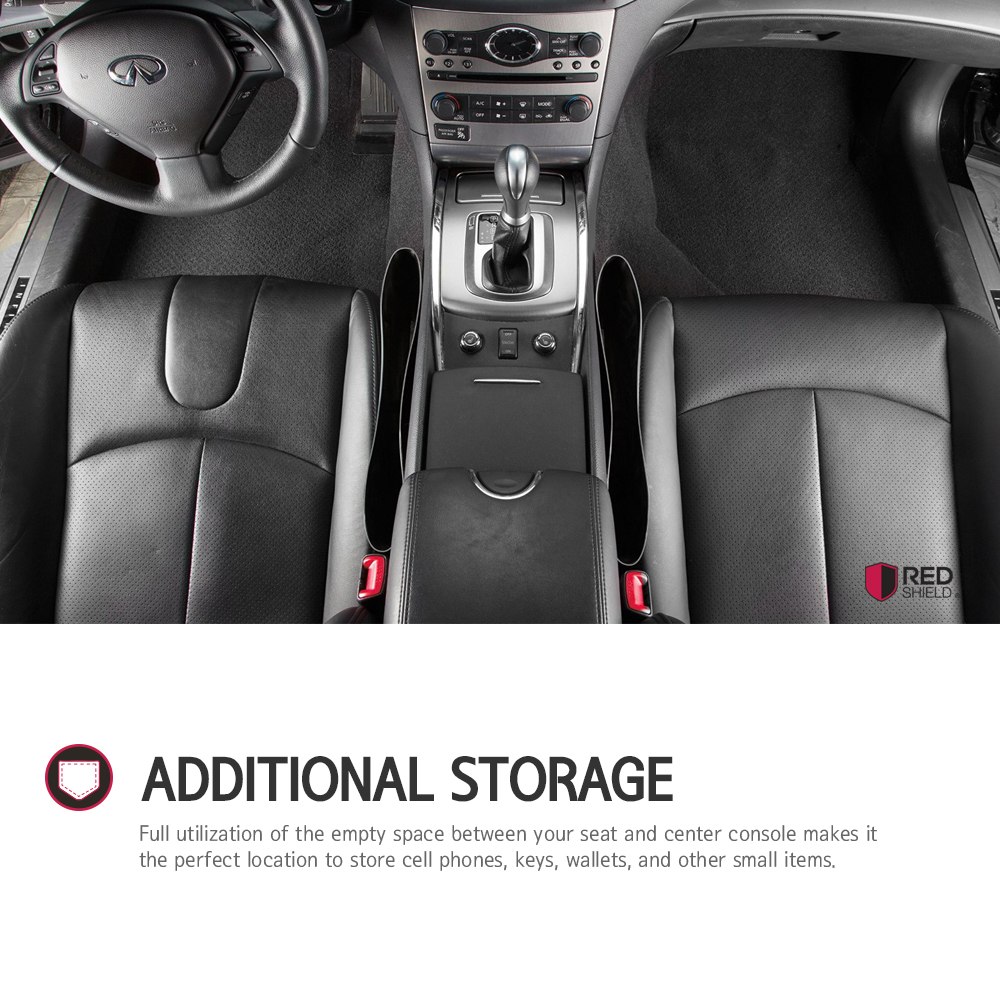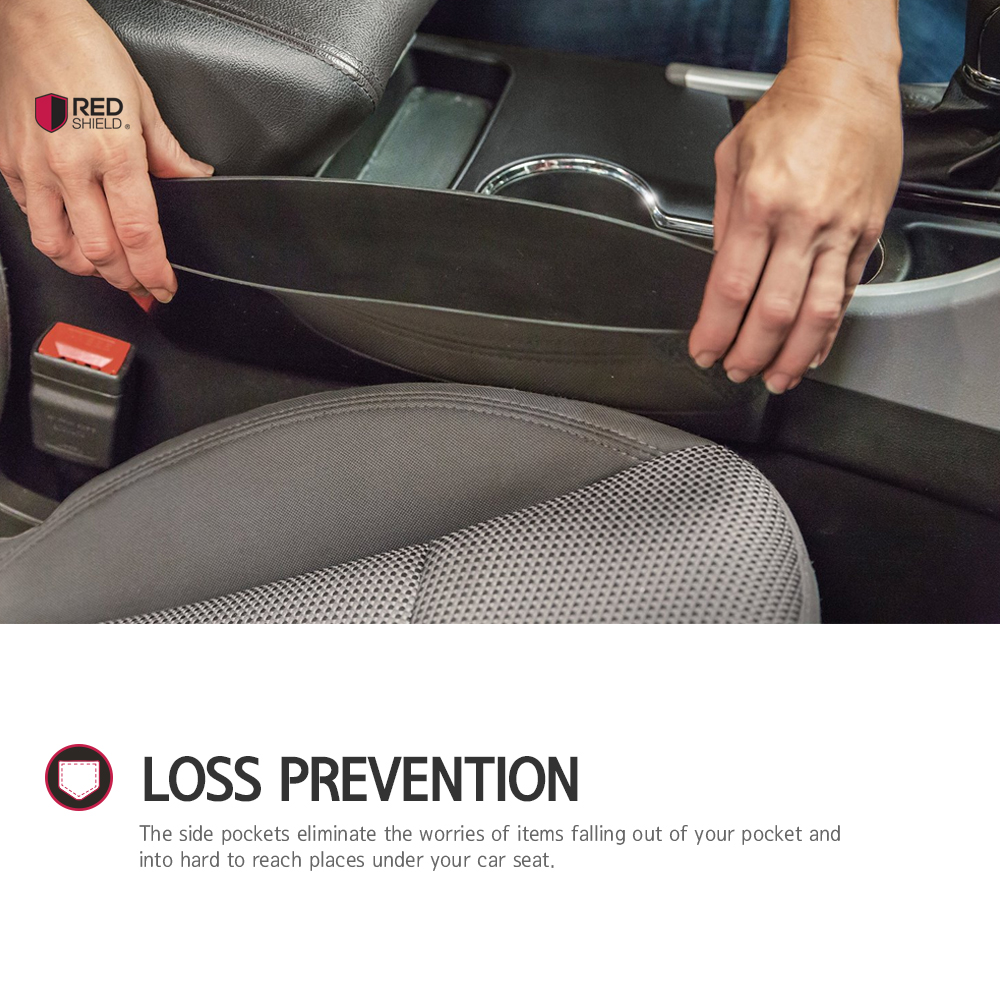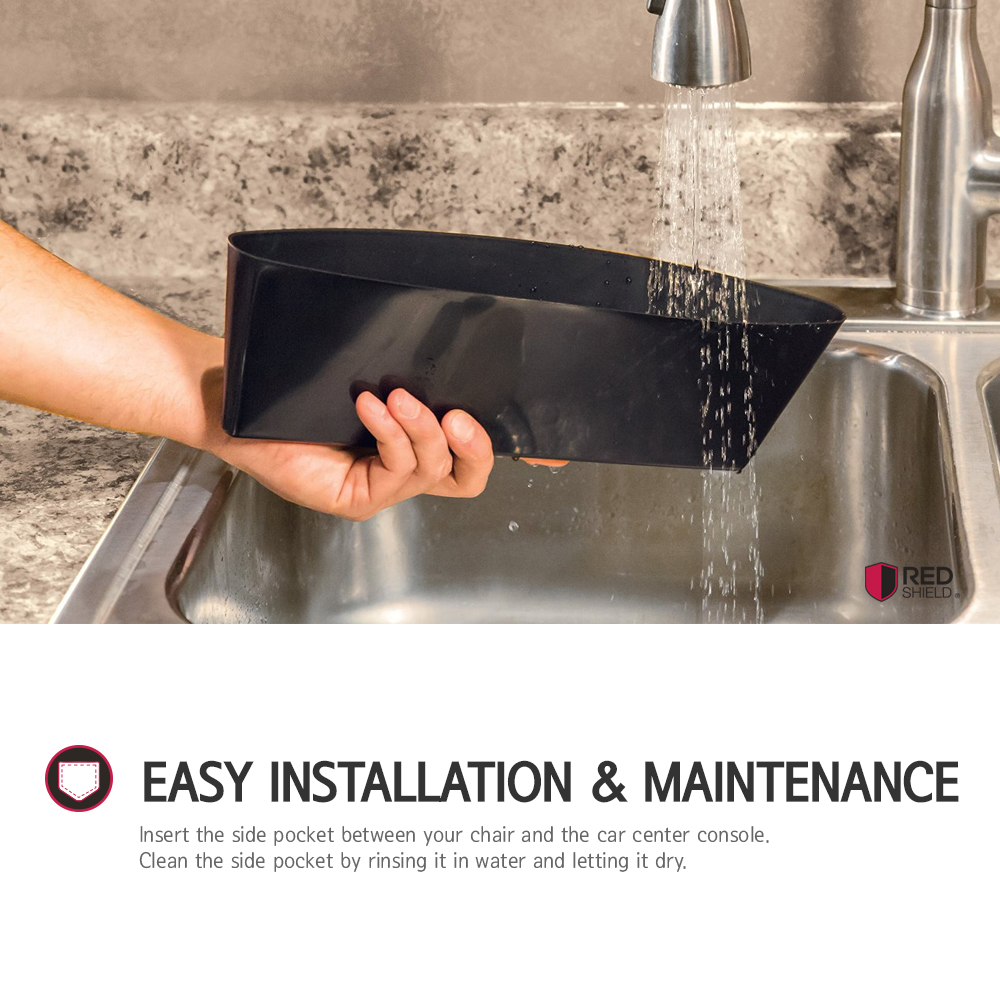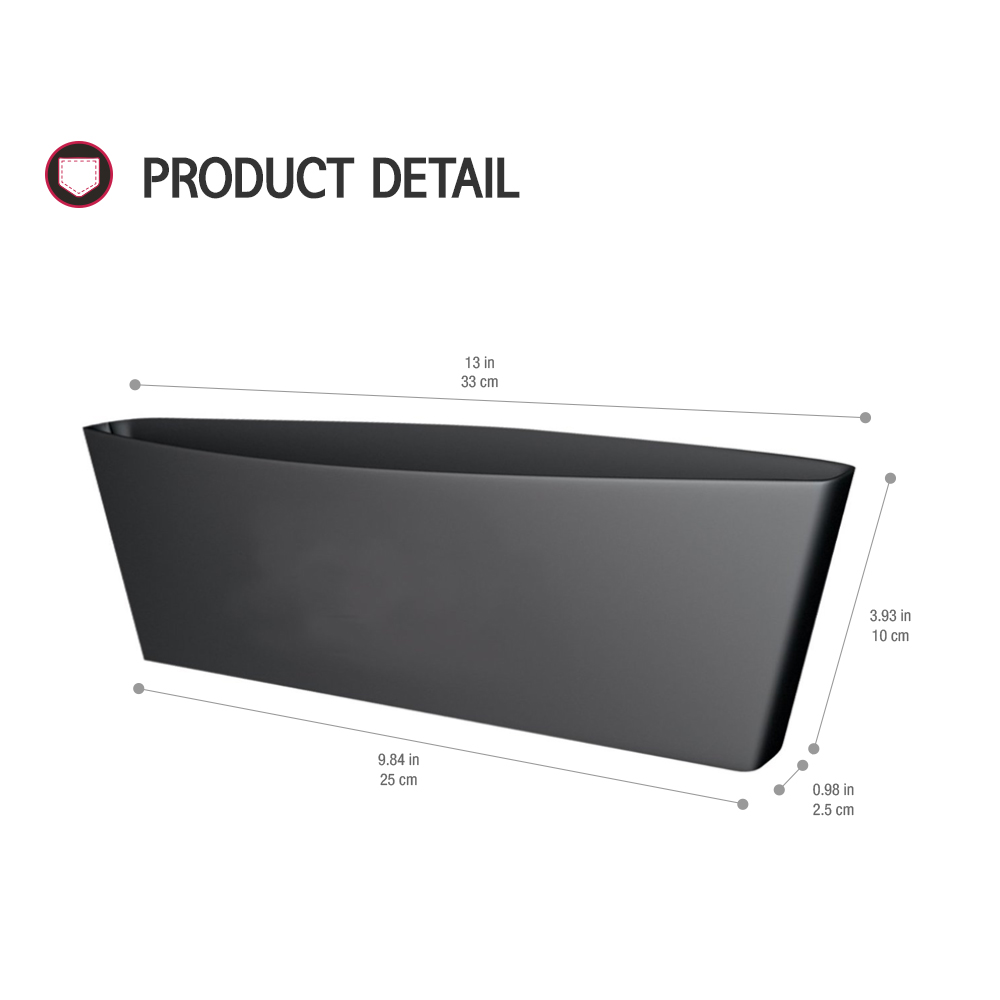 You Might Also Be Interested
Customers Who Viewed This Item Also View
Customer Reviews
Eric Harry
Jun 18, 2018 2:10:46 AM
nice and easy
Nice and easy. This is a great addition to our truck! Slips into space between seats and console without interfering.
Rolly Hudson
Jun 14, 2018 8:10:03 PM
keep things organised
Well constructed, keep things organized and a place for those loose items that would normally slide into and get lost in the gap. No longer a problem!
Gloria Miller
Apr 15, 2018 10:46:35 PM
providing safe and handy for my stuff
Fill the gap in our car perfectly, preventing small items from falling beneath the seat while providing a safe and handy place for tablets, phones, keys etc. Happy!
Irene Grey
Feb 22, 2018 6:59:06 PM
cool and helpful
I love it! I apply makeup in the car and I'm constantly losing brushes between my seats! And this organizer saved my life. Cool and helpful!
Christopher Wilson
Feb 21, 2018 8:54:38 PM
perfect solution
Very durable, high quality and a great look! We've had so many drops of stuff between the seats. This will be the perfected solution with functions.
Joan Coleman
Feb 19, 2018 7:52:06 PM
love these car organizer
I love these car organizer. This is way better than having everything on the floor and put a lot of small things. It fits perfectly in the gap between seats and console. Perfect!
Jake Morris
Feb 15, 2018 10:21:59 PM
great design
Great design! This organizer fits the gap between the seats and the middle pane. Works well and helps me keep my car organized.
Caroline Cameron
Jan 15, 2018 11:31:22 PM
works perfectly
Pockets work perfectly for additional storage in my new small car. They slide in between the center console and the seat provides space enough to slip my phone, gum and a couple of lipsticks. Awesome!
Fiona Bang
Dec 14, 2017 4:25:26 PM
it serve the purpose
Nice car pocket organizer it fits nicely in my car and serves the purpose of preventing items from dropping between console and seat.
Michelle Smith
Apr 23, 2017 7:39:52 PM
make my life easier
Make my life easier! Fits perfectly in my car seat gap. Well made quality product. My wallet, keys, and even phone are in good hands.
Michael Gibson
Apr 17, 2017 9:28:55 PM
good quality
Good quality, price was exactly where it should be. No more things clutter on the floor, I am glad to have it!
Vanessa Taylor
Mar 6, 2017 8:12:10 PM
great buy!
Great buy! Simple, handy and functional. It makes my car look more sleek and classy with it being in black, keys, wallets, phones and more can fit and right in the slot.
Dorothy Jones
Jan 31, 2017 9:33:57 PM
works great
Perfect to hold my cell phone where I can have it handy and it doesn't go flying all over my car when an unexpected turn or stop occurs! Also prevent my keys falling into the abyss under the seat. Works great!
Carol Davies
Jan 26, 2017 10:12:28 PM
fit perfectly in my car seat gap
Fit perfectly in my car seat gap. Material is good, high quality leather. Keep my wallet, keys, phone and few other items. Making it mush easier to access and take out when needed.
Nicholas Mcdonald
Jan 23, 2017 7:40:58 PM
convenient spot to put my little stuffs
Convenient spot to put my keys, phone, a tablet, pencil, pen, and even a little notebook. Keeps my little stuff clean, organized and no more dropping onto the floor. Fantastic price!
Emily Cameron
Nov 15, 2016 5:09:05 PM
perfect for my car
Great holder. This is perfect for my car. It doesn't stick out, not intrusive and I used it everyday. We can put phone, keys, and other small tings, very convenient. Glad I found this!
Irene Chapman
Oct 2, 2016 5:22:39 PM
very convenient
It can hold all kinds of things, easy to set up and easier yet to use. Very convenient to place pad of paper, and some of mail etc. No more losing thing. Highly recommend
Abigail Diaz
Jul 24, 2016 9:49:04 PM
Must Buy! Smart investment to save you from having to dig under your seat
This works just as it is advertised. I put it immediately in my car and I am pleased with the results. Ever since I saw this product I wanted to buy it. Now that I have it
Alex
Feb 17, 2016 11:17:08 AM
Awesome item so I bought 2
I bought one of these to begin with, but liked it so much I got another one. Fits great in the slots next to the seats in my Scion TC. I did not realize how useful they would be! No more junk laying around my car, and easy access to the things I do need.
Papo
Sep 14, 2015 8:02:50 PM
Great vehicle accessory
An excellent idea for that long road trip, makes the most of other wise useless space.
Write Your Own Review