Geeky Gifts Not From Grandma
Features & Highlights
Why you should buy this product
Universal Key Organizer Ver. 2, Black Compact Lightweight Folding Keyholder - Great Alternative to Keyring, Keyholder!
The Black Compact Folding Universal Key Organizer, an alternative to a key-ring, is a key holder with a convenient pocket clip. With the Key Organizer, youll never have to hear your keys jingling or try to find them in your pocket. It can accommodate more keys with the provided screw. Practical and durable Clip your keys or other things tightly and in order with the buffer rings Prevents your keys from making a noise, being missing, being broken, being scratched Protects you from being hurt by keys Stainless steel screw nails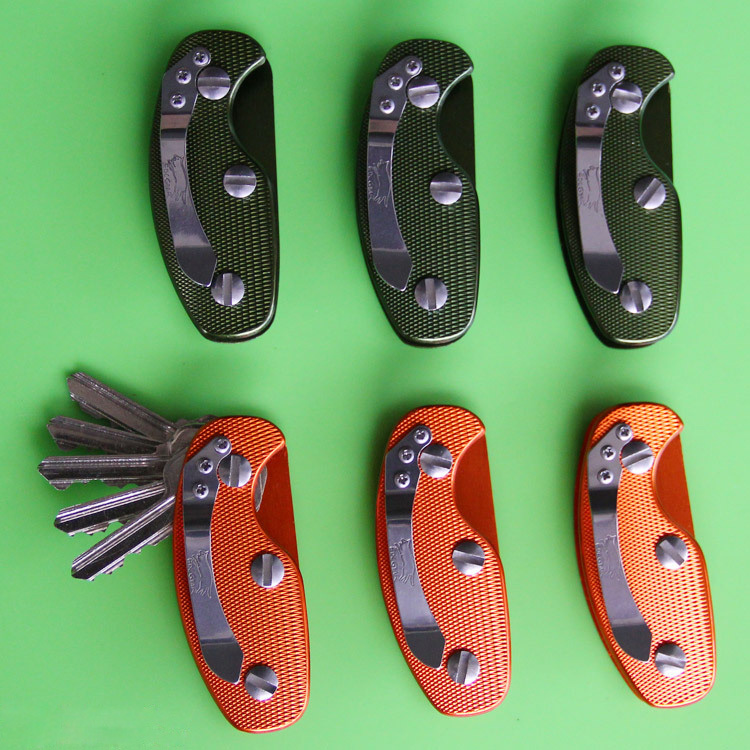 You Might Also Be Interested
Customers Who Viewed This Item Also View
Customer Reviews
Noel Smith
Mar 18, 2019 11:40:51 PM
works quite well
Great little organizer! It works quite very well! It saved my keys from getting bent or broken on a large key ring. Helps defeat the bulk of carrying lots of keys. Perfect!

Sally Mcbride
Jan 2, 2019 5:11:33 PM
well made quality
Love how this holder keeps my keys from scratching my key fob in my pocket. The keys are kept securely until they are needed and provide a good grip, stylish, and well made.

Audrey Buckland
Nov 27, 2018 10:58:01 PM
great key organizer
Great key organizer. This key holder worked better than I expected. It took my wallet from bulky and jingling all the time to silent. Strongly recommend!

Richard Robert
Dec 19, 2017 5:05:40 PM
organize and protect my keys
Love it! Great idea to organize and protect my keys! I will likely be buying some more of these for myself in the future and I am quite certain, I will buy some as gifts.
Bill
Feb 4, 2016 8:22:55 AM
Does a good job
The product is well made and won't break under normal circumstances. It comes with a packet of extra parts and small washers. Although, it's a simple device to figure out it would be nice if just a little bit of documentation would have been included. It wasn't apparent to me at first how to position the keys inside the key holder but after a bit of experimentation I figured it out. Also, this isn't a big deal to me, but the description of the product says it's black. Actually it's a dark green, so if you have your heart set on a black key holder then this isn't the one to get.
SteveG
Nov 18, 2015 5:57:08 AM
Great product
This is a great product. It holds all of keys and I don't have to feel around in my pocket for them.
Write Your Own Review