Geeky Gifts Not From Grandma
Features & Highlights
Why you should buy this product
Universal Waterproof Bluetooth Shower Speaker w/ Suction Cup [Black]
Water Resistant Bluetooth 3.0 Shower Speaker, Hands free Portable Speakerphone with Built-in Mic, 6hrs of playtime, Control Buttons and Dedicated Suction Cup for Showers, Bathroom, Pool, Boat, Car, Beach, & Outdoor Use High definition Bluetooth 3.0 audio wireless connectivity with seamless streaming and 6 hours of playtime Universal compatibility with Android and iPhone tablets, smartphones, iPods, MP3, MP4 and other Bluetooth enabled digital players Easy access to Hand free Talking / Volume up / Volume down / fast forward (skip) / Backward / Pause / Play / Power buttons Water resistant loud speaker and built-in mic for both outdoor and indoor use Size: 3.15" x 1.97"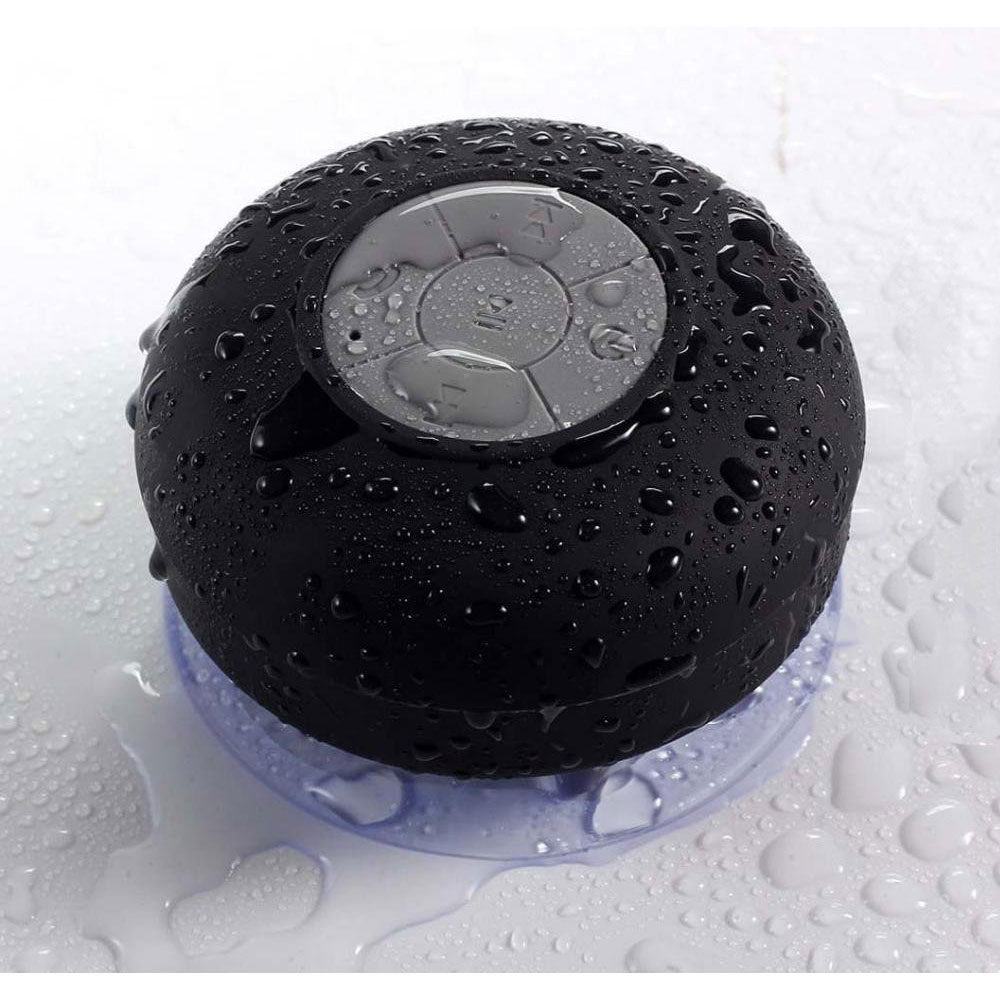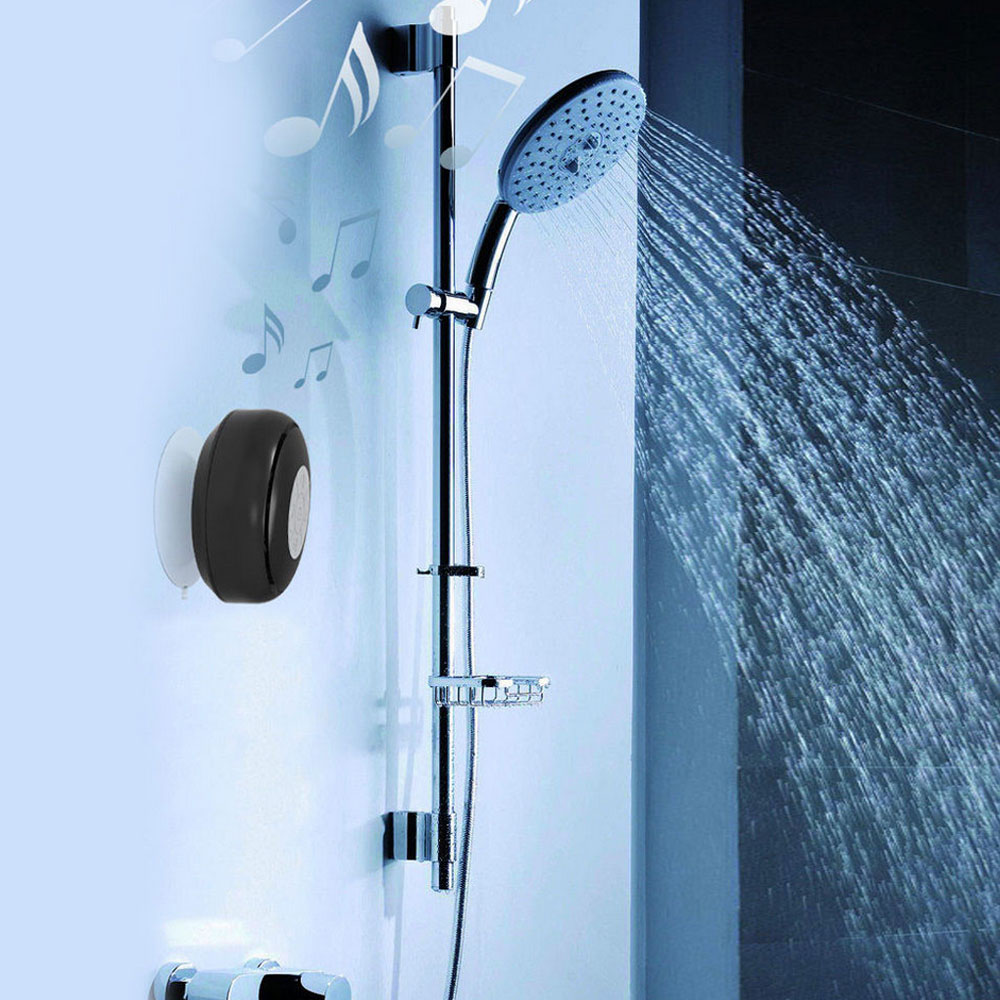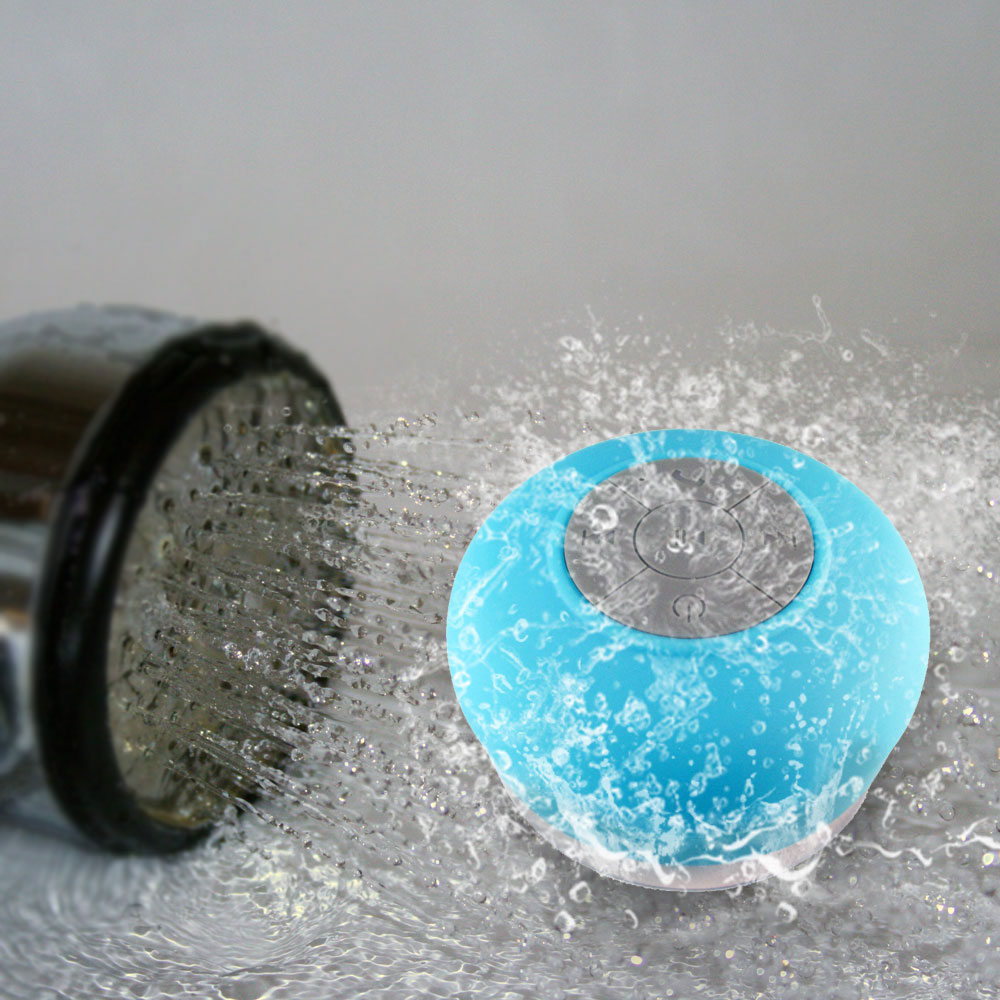 You Might Also Be Interested
Customers Who Viewed This Item Also View
Customer Reviews
Marlene Cornish
Feb 13, 2018 10:33:04 PM
sound is great, nice and loud
Just what I was looking for. I use it everyday with my kindle. Oh, the sound is great, nice and loud. I hear it clearly even over my hair dryer.

Jorge Cameron
Dec 28, 2017 7:25:57 PM
kinda genius
Great for the hot tub and in the shower. This little speaker has some power behind it! Streams both music and phone calls to my shower! kinda genius!
Sebastian Smith
Oct 18, 2017 12:42:43 AM
works pretty well
Works pretty well! Super cool little Bluetooth speaker, I keep listening my music while in the shower. Good sound and I love it!
Mollly Hanter
Sep 19, 2016 11:41:01 PM
great speaker
I love music, i'm glad to used it in the shower, affordable and overall great speaker, friendly users and it's super cute.

Janeth
Sep 18, 2016 5:43:35 PM
cool being water resistant
I love this Waterproof Bluetooth Shower Speaker:) The best thing about this speaker is being waterproof! really cool! Sound is good, can use outdoor and indoor too. Highly recommend.
Write Your Own Review