Geeky Gifts Not From Grandma
Features & Highlights
Why you should buy this product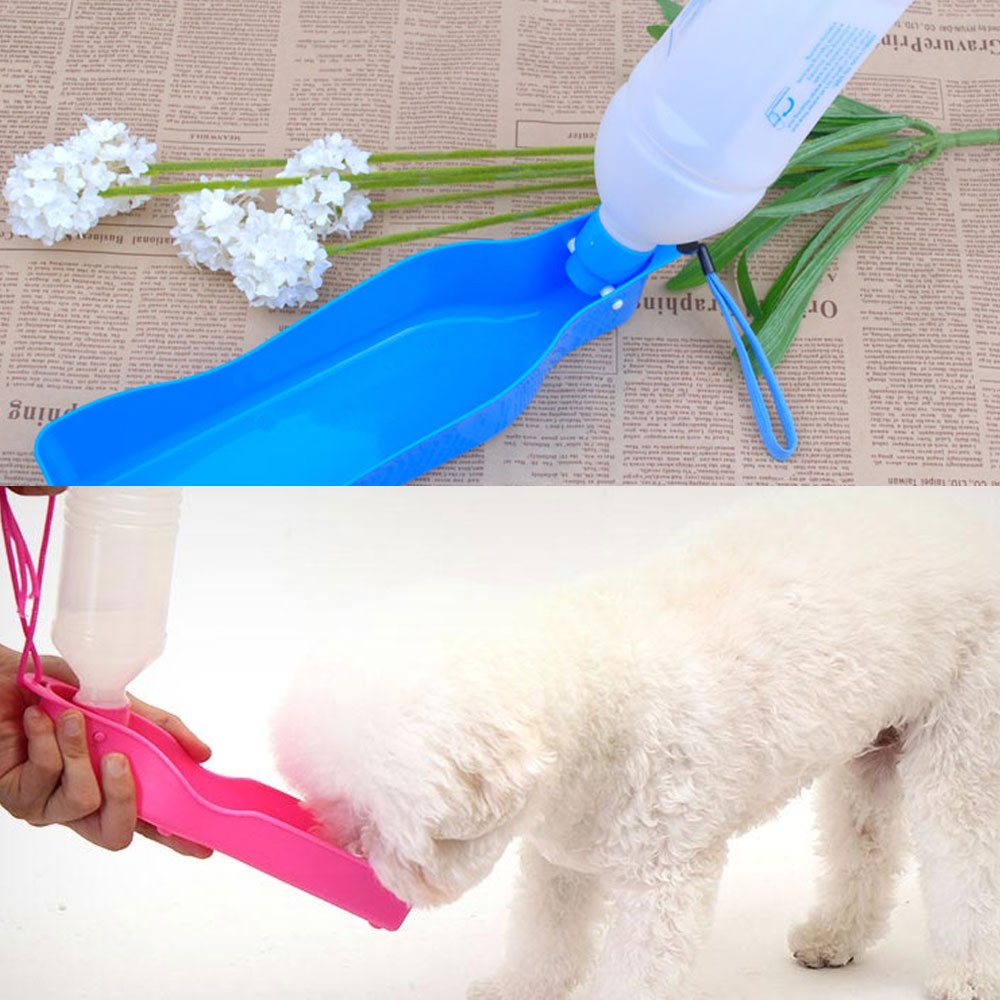 Universal Blue Plastic Portable PET Water Bottle Dispenser (8.45oz)
Now you can safely give your dog a fresh, clean, sanitary drink in your car, at the park, or anywhere else when you and your dogs are out on the go. This Universal Blue Plastic Portable PET Water Bottle Dispenser (8.45oz) cleverly combines a custom dog water bottle and unique wrap-around water pan into a single, lightweight unit so compact it will fit in your pocket. Eliminates hauling jugs of water. To give your dog a drink, just snap the bottle to the water pan. Hold the bottle with one hand. Squeeze the bottle and water streams into the pan. Dogs lap up the running stream. You never have to fill the pan. Stop squeezing and the automatic valve shuts off the water stream. No spills, no leaks, no wasted water, no hassles, no backwash. This unique hand-held use is fun, loving and interactive, just like hand feeding. It also affords a natural, comfortable stand-up drinking height for both you and your dogs. Puts an end to stooping, bending over, or struggling with bottles, bowls or cups on the ground. And one hand always stays free to control your dog's leash for maximum safety. Perfect for the park, walks, hikes, camping, vacations, beach, dog shows. Anywhere! Ideal for all vehicles too!
Great for a Dog or Cat, taking along while Traveling, Hiking, Camping. etc Easy-to-use, bottle folds into the tray for easy portability Rubber flow-control valve in the cap prevents leaks, spills, and backwash contamination You fill the bottle then tilt it & squeeze to fill the tray so they can drink Size: 8.07" x 2.24" x 2.13"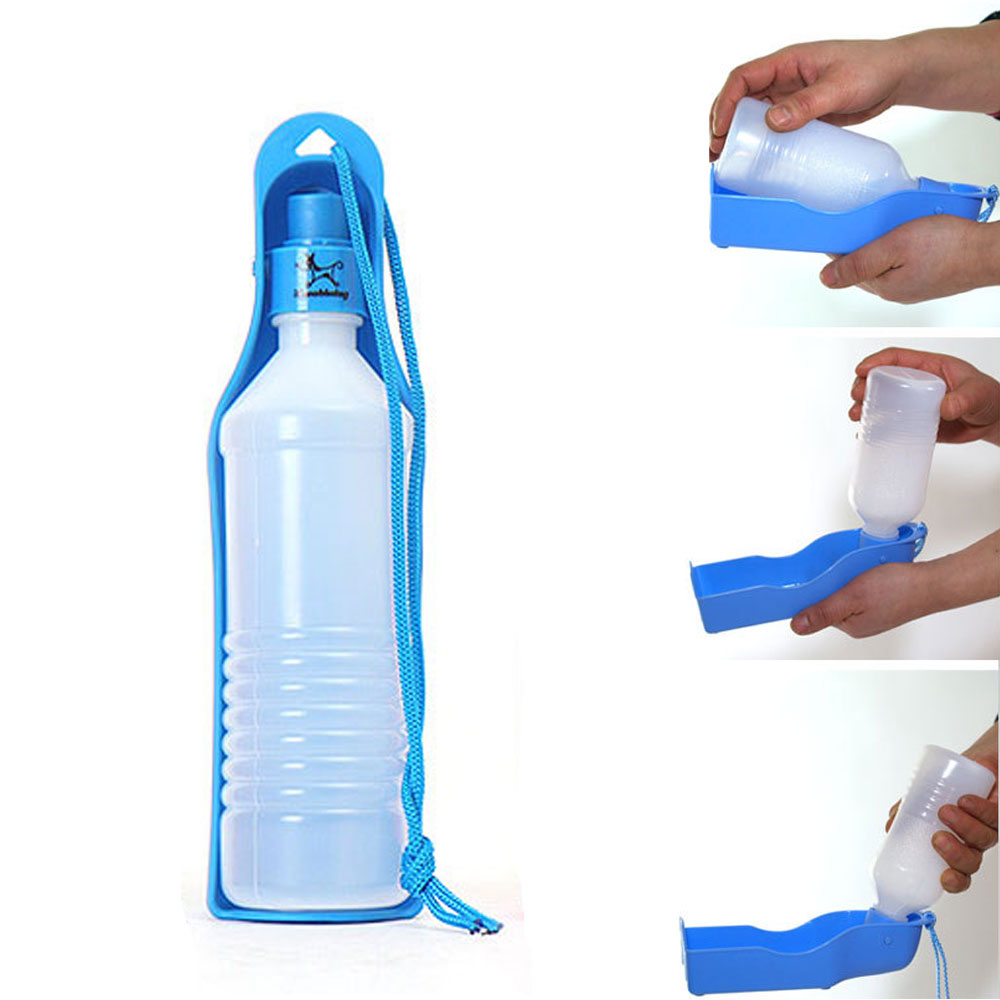 You Might Also Be Interested
Customers Who Viewed This Item Also View
Customer Reviews
Wendy Smith
Dec 13, 2018 7:59:54 PM
very convenient to use
It's very convenient to give water to my dog. I travel every week and my dog is by my side, this container is car friendly and really has helped us. Thank you!
Jane Bailey
Nov 12, 2018 10:07:56 PM
happy with the purchase
Great product! I take my dog on long walks and this water bottle has come in handy every time! I'm very happy with this purchase!

Irene Jackson
Jun 21, 2017 8:23:40 PM
wonderful
It is wonderful! Very well made! Works perfectly for my pets who need to have water readily available. Very happy.
K9Handler
Aug 9, 2015 9:14:30 PM
A Cup of Hydration.
I live in the desert southwest USA. I always carry a gallon jug of water with me when I take my German Shepherd Dog as I travel around. This gives me a quick lap container for my dog to drink from that is always clean and readily available in each of my three trucks. My only suggestion would be to make one big enough to satisfy the thirst of a big dog without refilling. A 64 oz. Soda bottle size would be right for this task.
Write Your Own Review