Geeky Gifts Not From Grandma
Features & Highlights
Why you should buy this product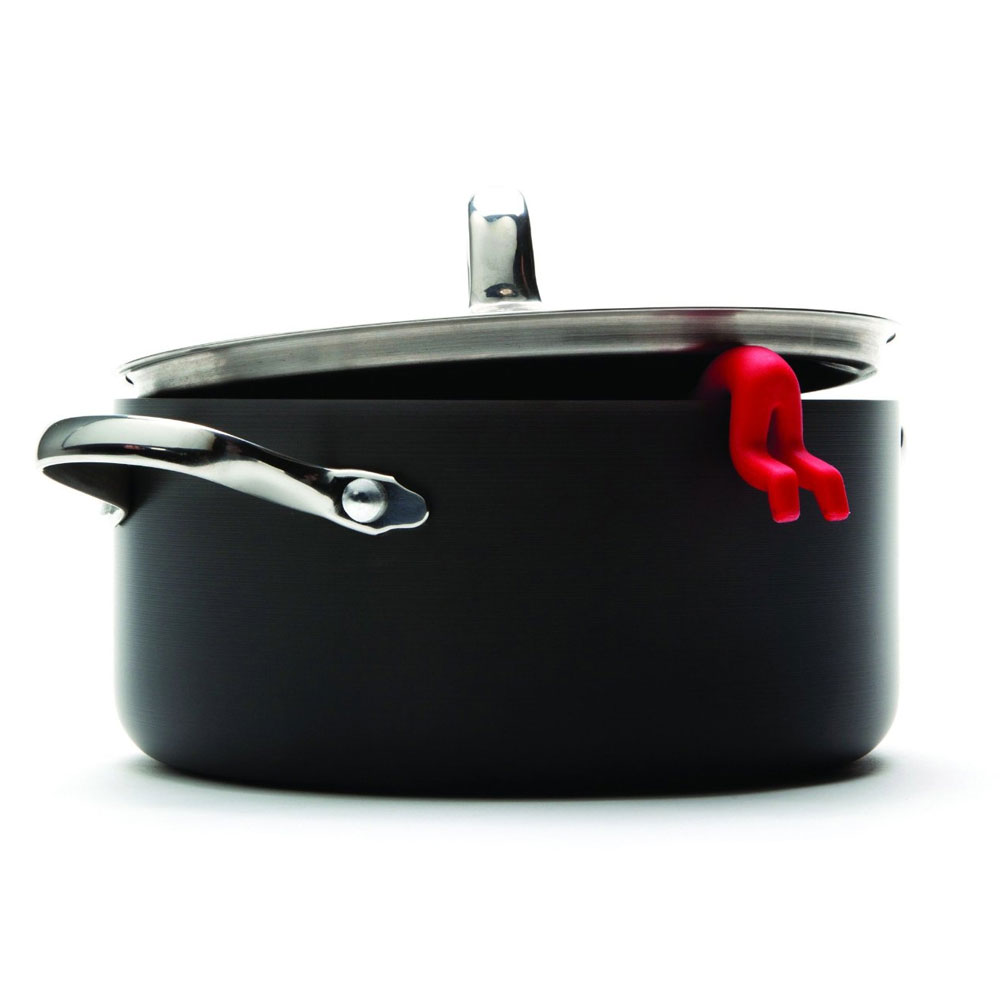 [2PK] Universal Pot Lid Steam Vent [Red]
You don't have to suffer from your cooking anymore! This Red Universal Pot Lid Steam Vent hangs out steaming pots keeing lids ajar for your cooking! A little lid vent letting off steam Hangs out of steaming pots keeping lids ajar for cooling This comedic little figurine suffers for your cooking Color: Red Size: 1.97" x 1.57" x 0.79"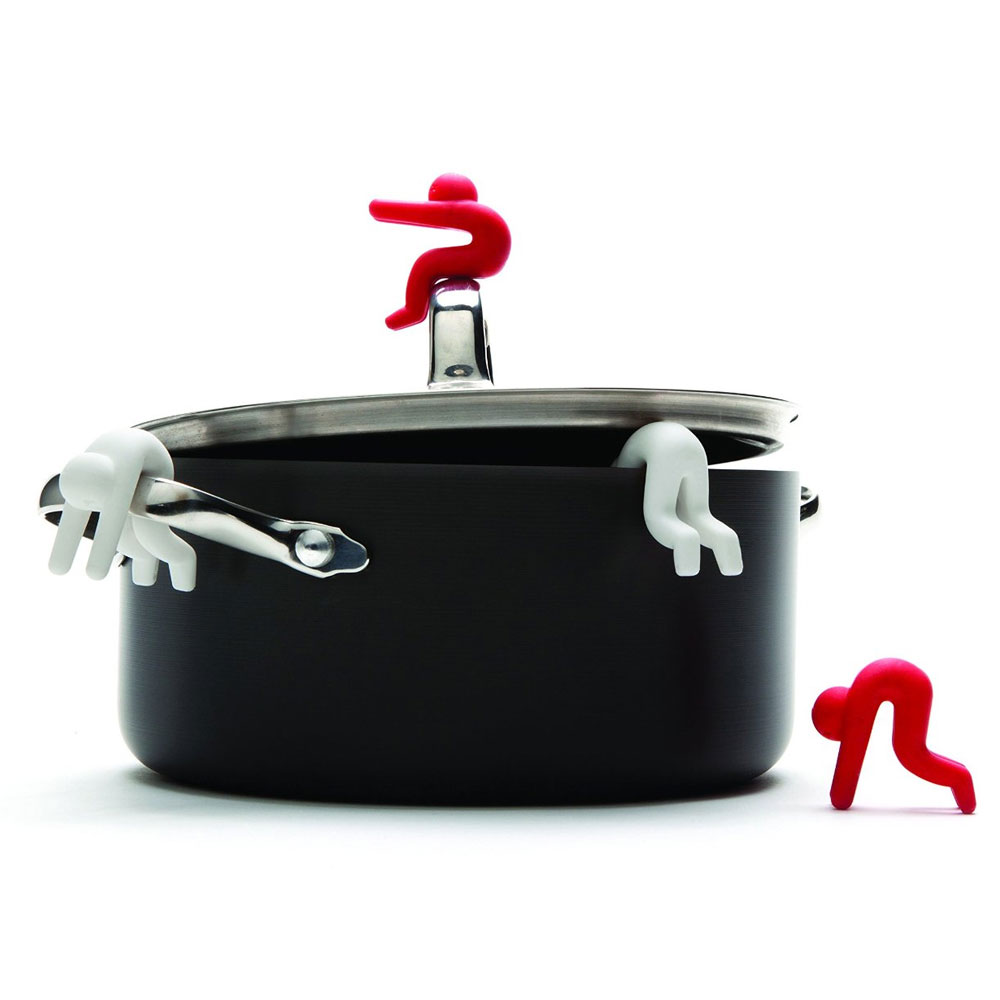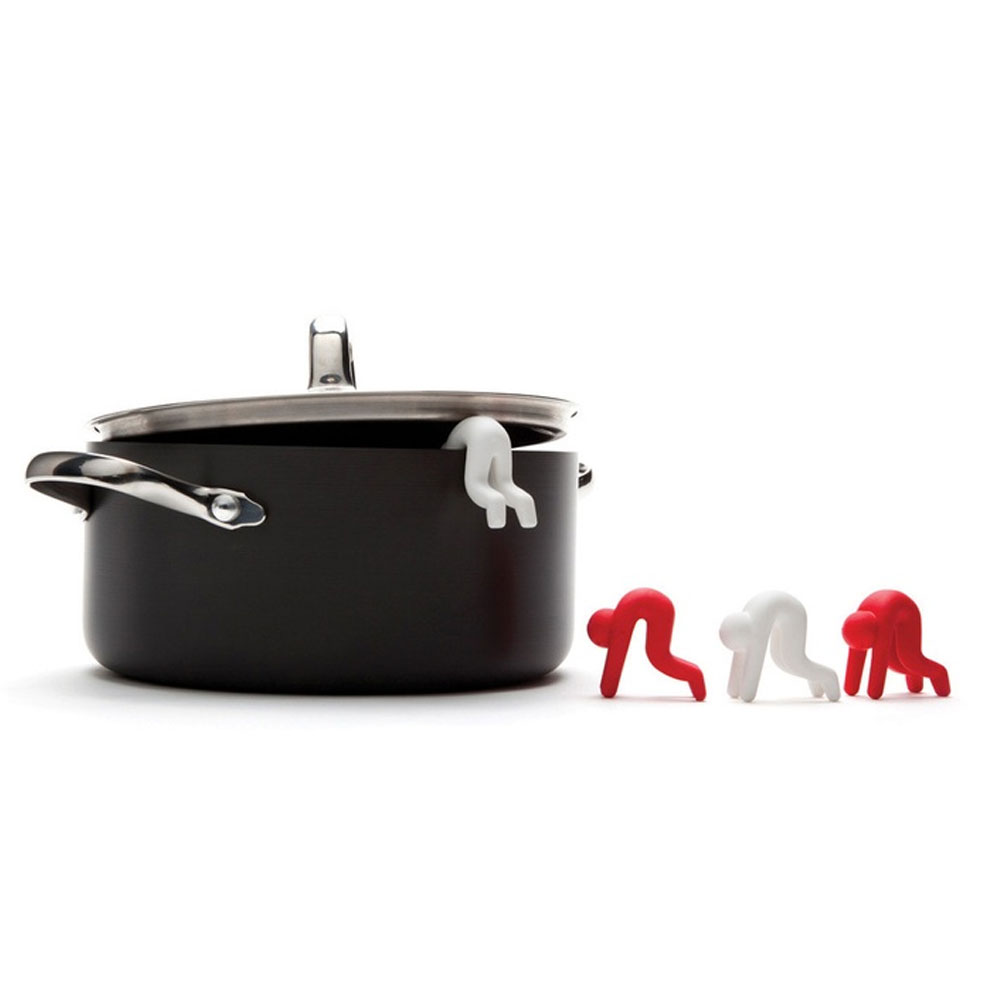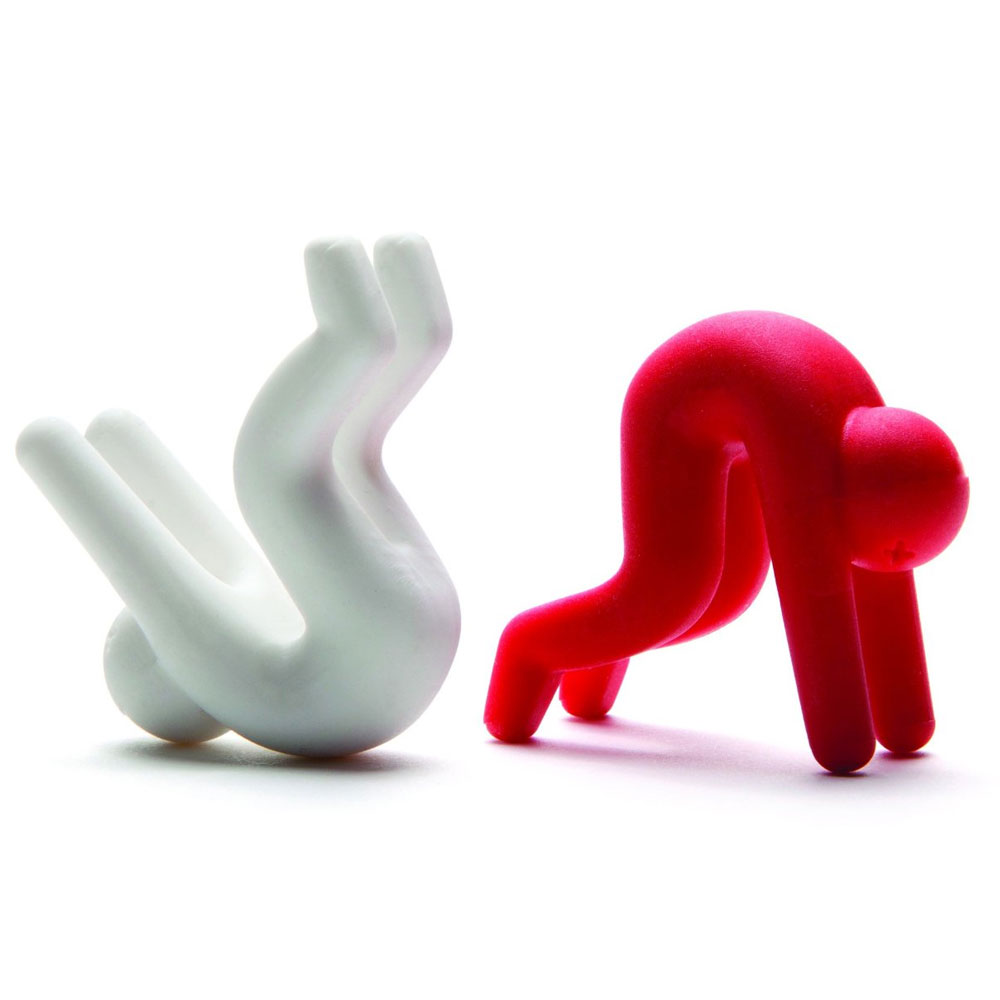 You Might Also Be Interested
Customers Who Viewed This Item Also View
Customer Reviews
Mylene Lincoln
Apr 10, 2019 10:40:51 PM
fun clever design
These little guys do their job by holding a boiling pot lid open, no magic there. It perfect on the pot and no more pasta spills! Fun and clever! No more spilling!

Jessie Lambert
Jan 6, 2019 10:32:50 PM
easy to clean up
So far so good! I found these little pot lid quite handy and it was avoiding pots boiling over. They withstand the heat, don't themselves get hot so you can take them off any time and clean up easily.
Jeannette Kim
Jan 14, 2018 6:23:43 PM
pretty cool
Pretty cool! Keeps pot open just enough so the food cooks and does not boil over. It works wonderfully and so cute!
Jasmine Cornish
Jan 11, 2018 8:05:08 PM
happy for two
Finally, a product that stops me from spilling over the stove. This lid lifter has really saved me from so many headaches and messes. It is handy, funny and I can use it all the time. Happy for two:)
Sonia Parkson
Dec 19, 2017 4:28:07 PM
i love this little lid lifter
I love this little lid lifter! This is the cutest thing ever. I make a lot of stew, soup, and sauces. Getting the lid off and having the steam slap you is awful! Fun in the kitchen! Great for 2 pack.
Write Your Own Review